4 Pairs Rose Foot Peeling Mask, 7 Days Repair Rough Heel for Soft Nourish Feet, Removes Calluses & Dry Skin
*Due to liquid logistics transportation problems, this product is temporarily undeliverable to Canada.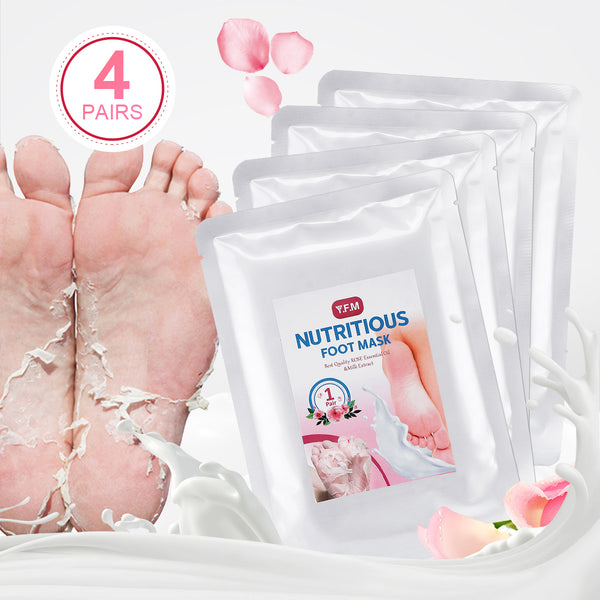 🌹Peeling Foot Mask(2 Pairs)
The Peeling Feet Mask made form the milk extract and rose extracts is gentle and mild. It can soften the rough cuticles of your feet and make long crusty calluses fall off.
🌹Moisturize Foot Mask(2 Pairs)
The Moisturize Feet Mask contains a variety of plant extracts to deeply replenish necessary nutrients and water. It can moisturize the skin and make feet smooth, soft and elastic. It contains nourishing ingredients, such as rose oil, that keep your feet away from dry, rough and other problems.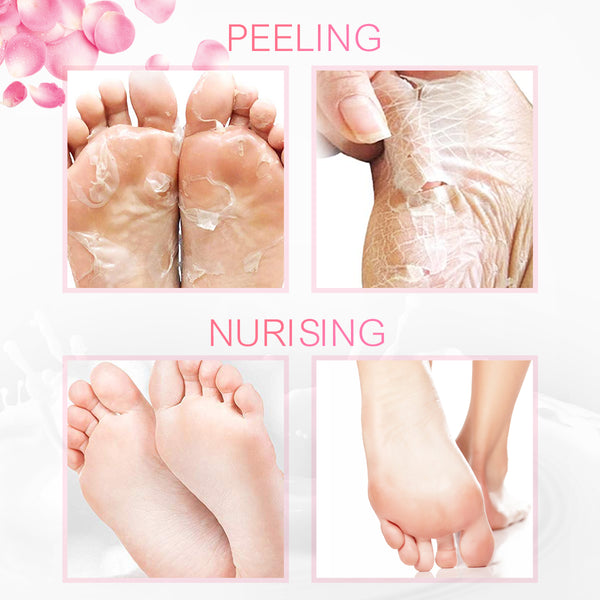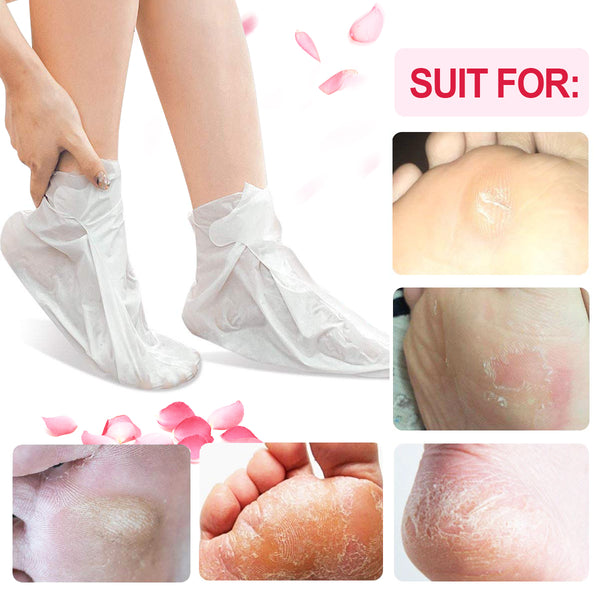 Moisturize the feet skin to soften skin
Remove aged cuticle
Leave feet skin supple and exquisite
Improve dry skin
Make your feet smooth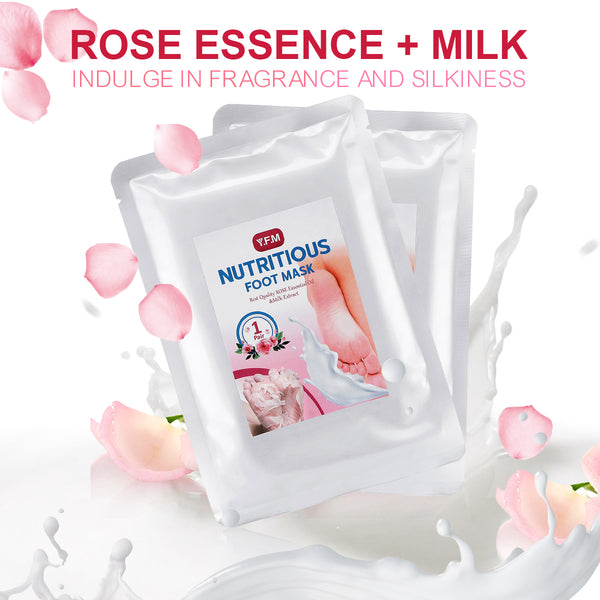 🌹This exfoliating foot mask can remove the thick hard layers on the feet to turn the foot skin baby soft, delicate, and relieves fatigue.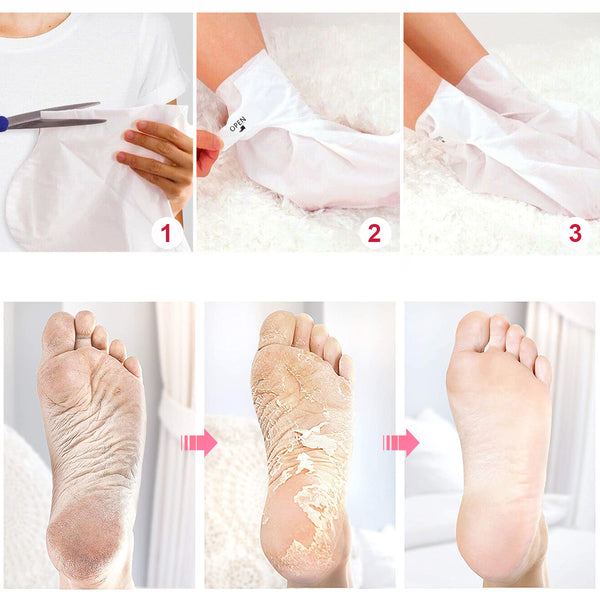 1. After cleaning and drying feet, open the seal and take out the foot mask.
2. Wear a foot mask, massage the outside of the foot mask to let the foot skin evenly contact with foot essence.
3. Paste the sticker seal, remove the foot mask and wash with clear water after 60-90 minutes.
NOTE: After peeling completely, enjoy 30 minutes of nourishing foot mask to nourish your feet.
Use it 2 times per month at most.
Package Include:
2 x Pair Peeling Foot Mask
2 x Pair Moisturize Foot Mask