Christmas Gift Orthopedic Memory Foam Knee Pillow for Hip, Leg, Joint Pain Relief
Super Soft Crystal Velvet Knee Pillow Legs Positioner Pillow
Contour Knee Cushion for Sciatica Relief, Back Pain, Leg Pain, Hip and Joint Pain, Pregnancy and Side Sleeper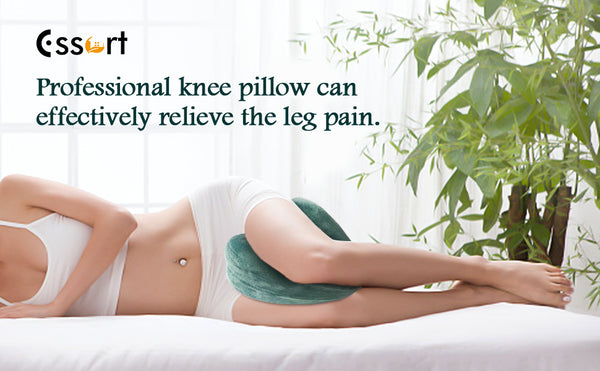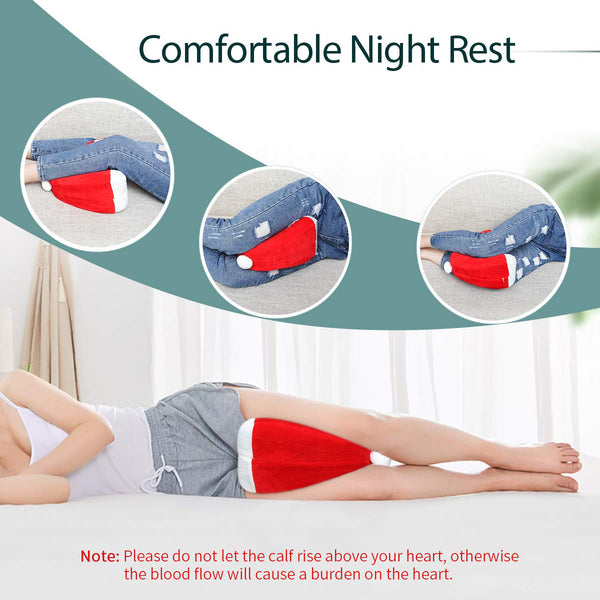 Better Sleeping -
Knee cushion pillow provides maximum support and comfort, so keeps your legs, hip and spine in ideal alignment while sleeping and improves circulation. Helps to relieve sciatica pain and pressure on the lower back.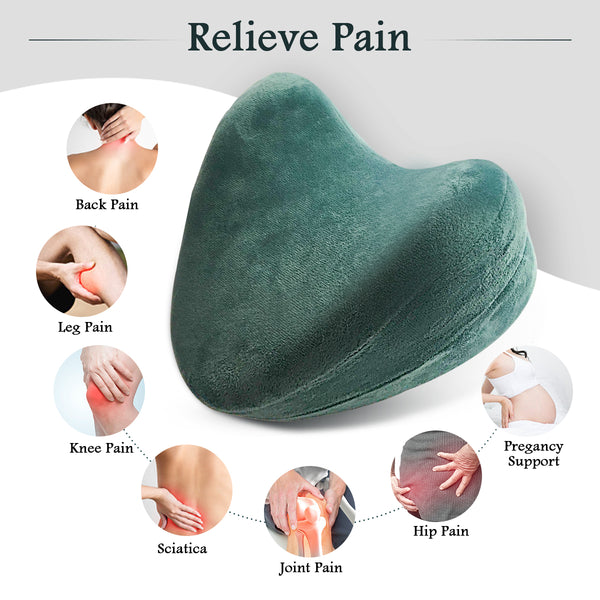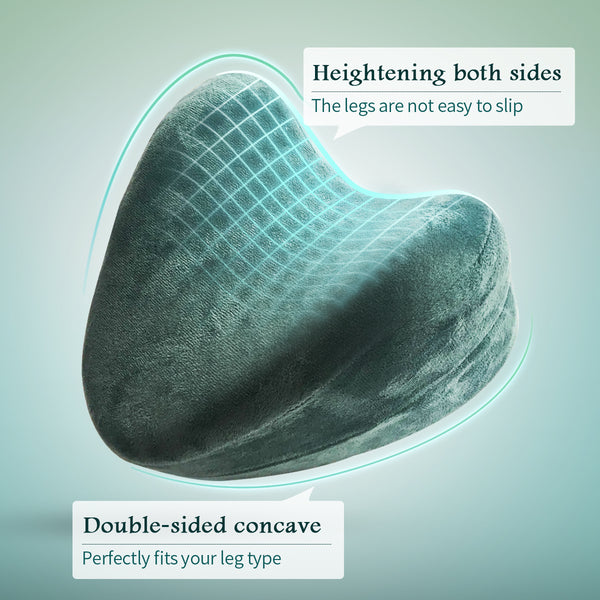 Better Support - 
Unlike most of the others, our legs pillow for side sleepers provides much support for your knee thanks to the high-density memory foam. It will not go flat like other leg pillows over time. The memory foam knee pillow is ergonomically designed to provide ideal alignment and support for the spine.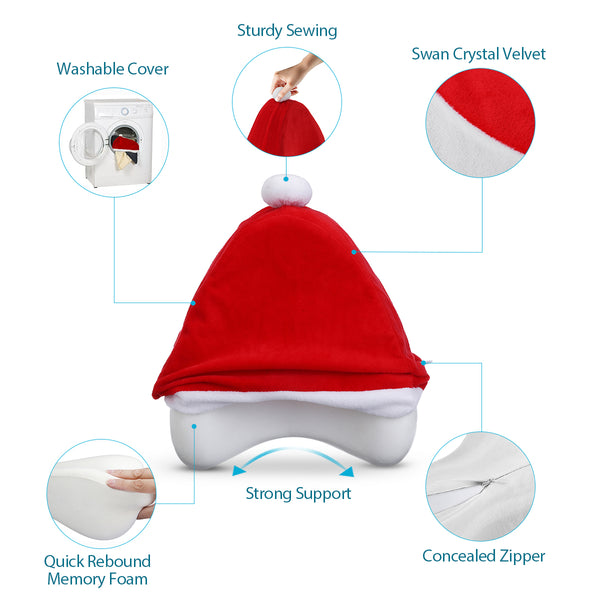 Premium Materials - 
The core of the between legs pillow is made with 100% premium quality durable super soft crystal velvet cover and memory foam for inner core. It is Breathable so that can be antibacterial. An ergonomically cut shape better fits your body figure. Keep providing strong support for your knee. Pillowcase is made of ultra-comfortable velvet woven cloth. Provides ideal touching.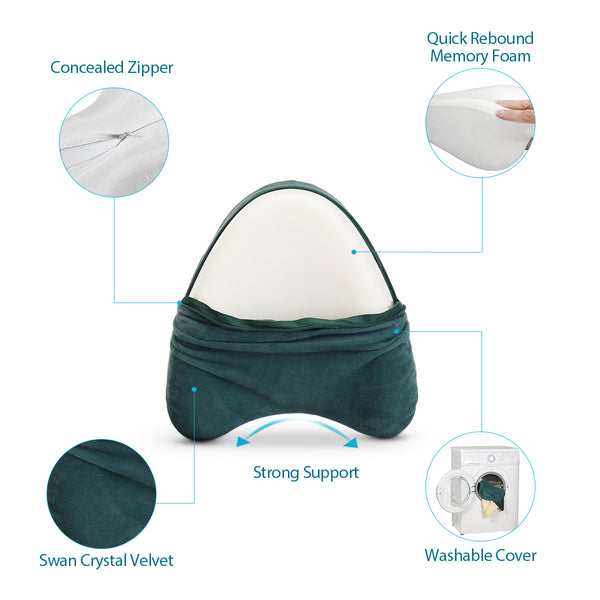 Detachable Washable Pillowcase - 
Our thigh pillow has a gray pillowcase that is not easy to be dirty. Made of velvet woven cloth, it gently touches your skin. Knee cushion has a zipper, allows you to remove and clean the pillowcase. The durable pillowcase is also machine-washable. Easy and convenient to stay clean.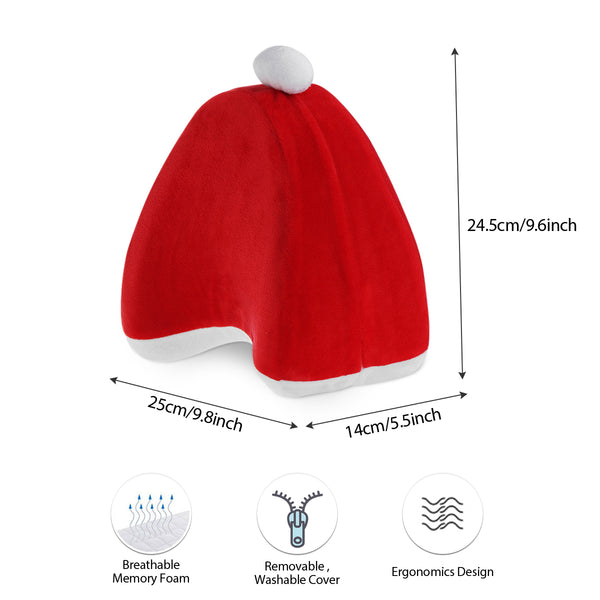 Multiple Positions - 
Orthopedic Knee Pillow can be placed in several positions such as knees, between legs, thigh, calf, or waist to improve blood circulation and prevent pain. Suitable for side/sciatica, low back pain, hip fatigue, knee or leg pain. 
SPECIFICATION

Size

25×14×24.5cm/ 9.8x5.5x9.6"

Pillowcase

Comfortable Velvet Woven Cloth

Inner Core

100% High-Density Memory Foam

Function

Sciatica, Back Pain, Legs Pain, Hip and Joint Relief

Situation

Reading & Resting & Sleeping & Yoga
Used on
Thigh & Calf & Knee & Elbow & Back & Head& Rib

Especially Good for

Sleepers in light or average weight
Side and Back Sleepers
Back sufferers, arthritis and pregnant women
People who want to keep their legs in the right position

Product Weight

0.32kg

💜 NOTE
Memory foam is weight and heat-responsive. Firmness for all memory foam products will change with temperature. The pillow will feel softer in warm and firmer in cold.
1 x Christmas Gift Memory Foam Knee Pillow (Christmas Cover + Normal Cover)