Blackhead Remover, Pore Vacuum Cleaner LCD Display, w/ 6 Suction Head, for Blackhead, Whitehead, Acne Removal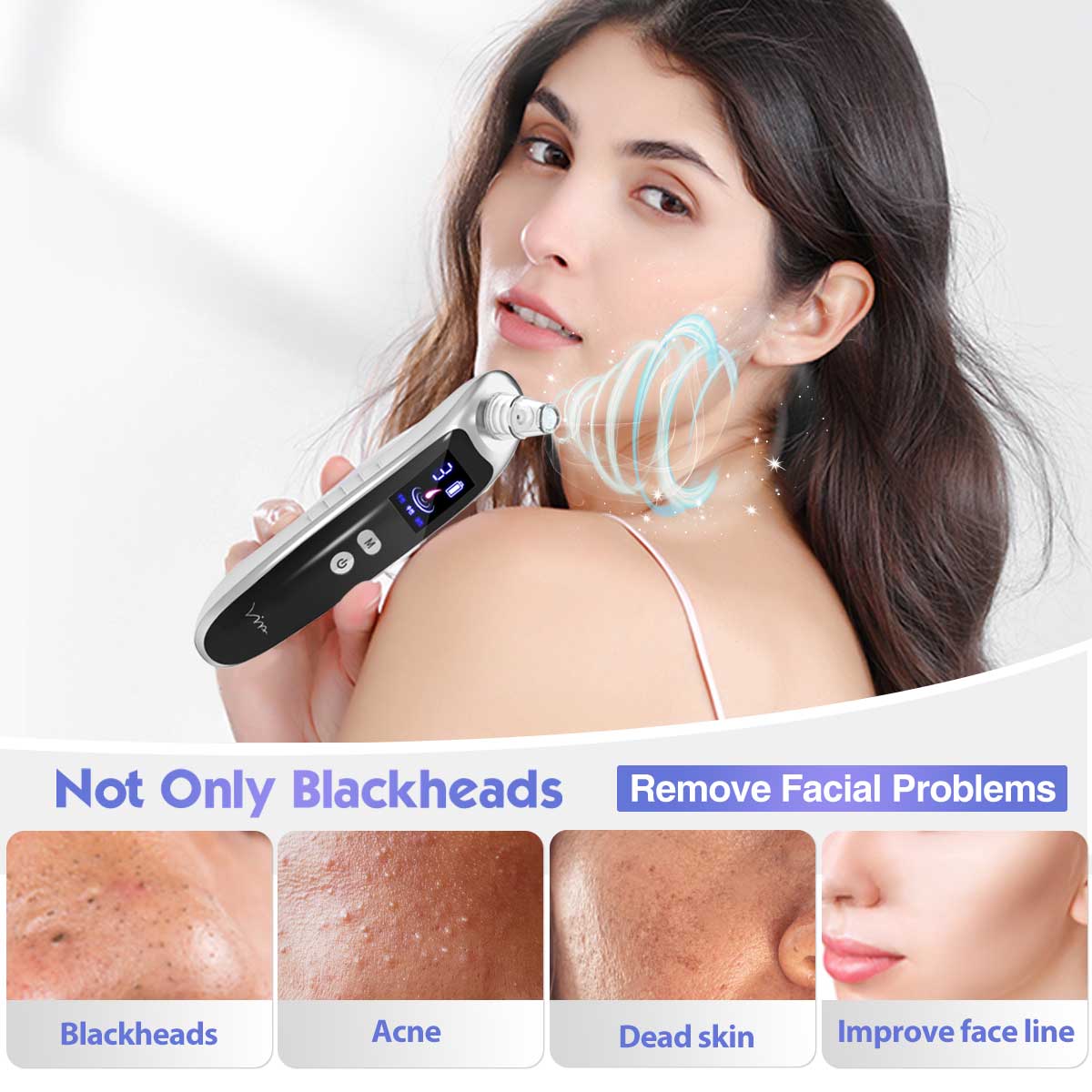 For Various Skin Types -- The black-head suction extractor has three grades, the suction power is 62~65 Kpa, adjust the grade by pressing the M key once. In addition, this acne remover also has a mode suitable for three skin types( Dry, Neutral, Oily), long-press the M to adjust the mode.
Advanced Vacuum Suction Tech -- This blackhead remover can clean grease, impurities and dust particles clogged in pores. In addition, it can tighten skin, reduce wrinkles, enhance blood circulation and skin elasticity. Please don't stay at the same skin spot for over 2 seconds to prevent injury.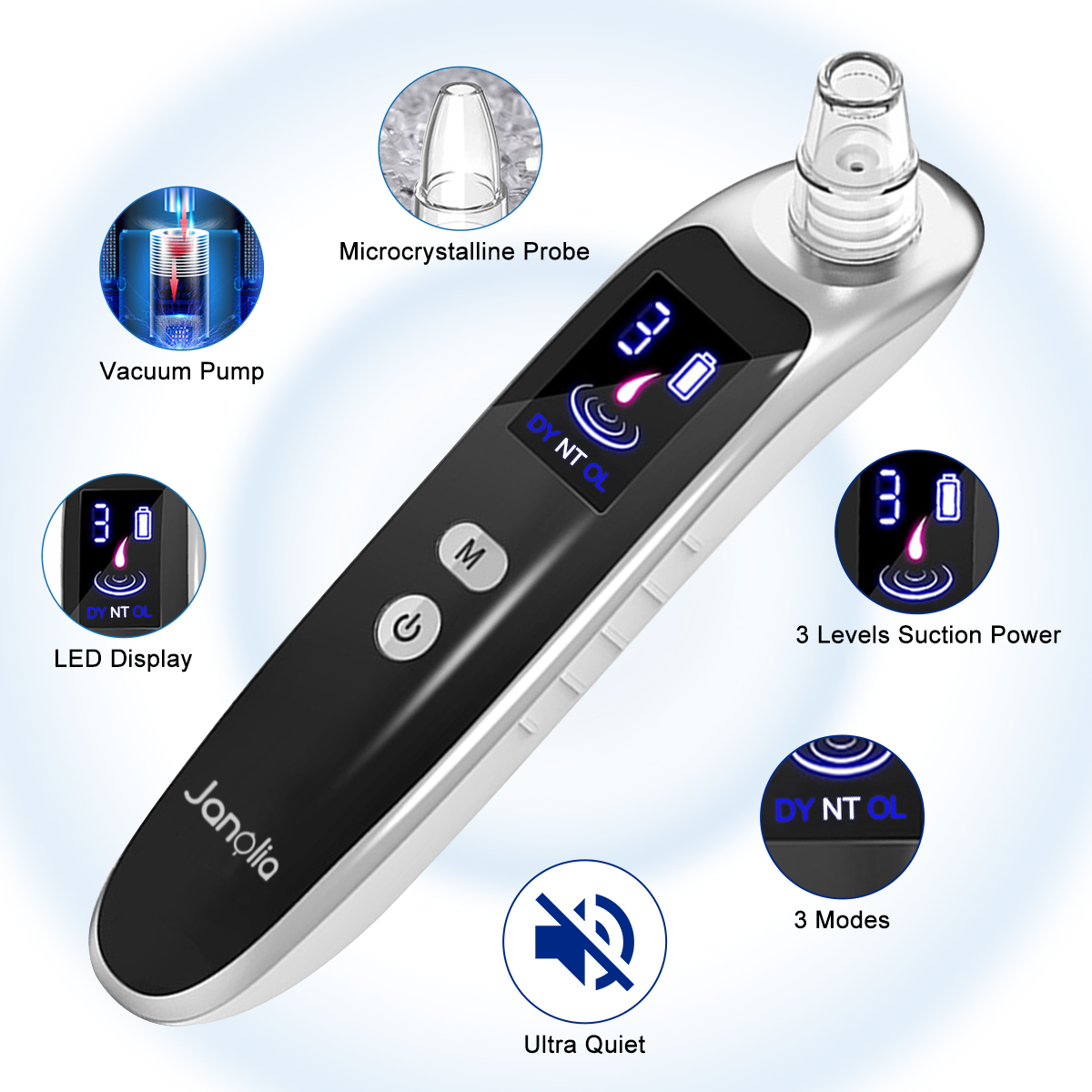 LCD Display & USB Charging -- The LCD display on the body shows the current mode and battery. It takes 1.5 hours to fully charge and it can be used continuously for 0.8 hours in high mode and can last for 1.5 hours in low mode.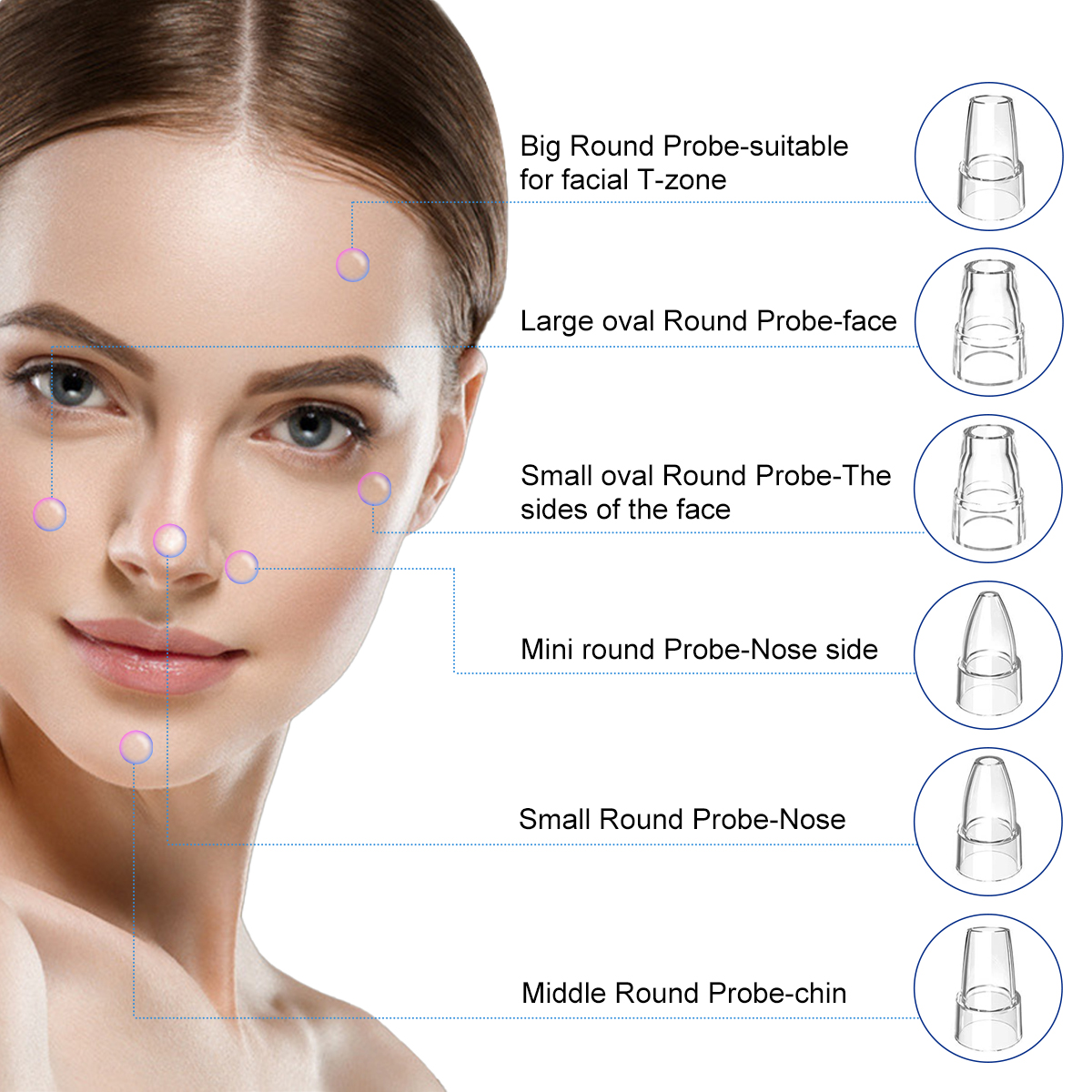 6 Suction Heads for Different Skin Care - The blackhead vacuum remover has six different functional suction heads, corresponding to forehead, face, face contours, nose side, nose and chin care. Using a sponge gasket can make cleaning the instrument more efficient.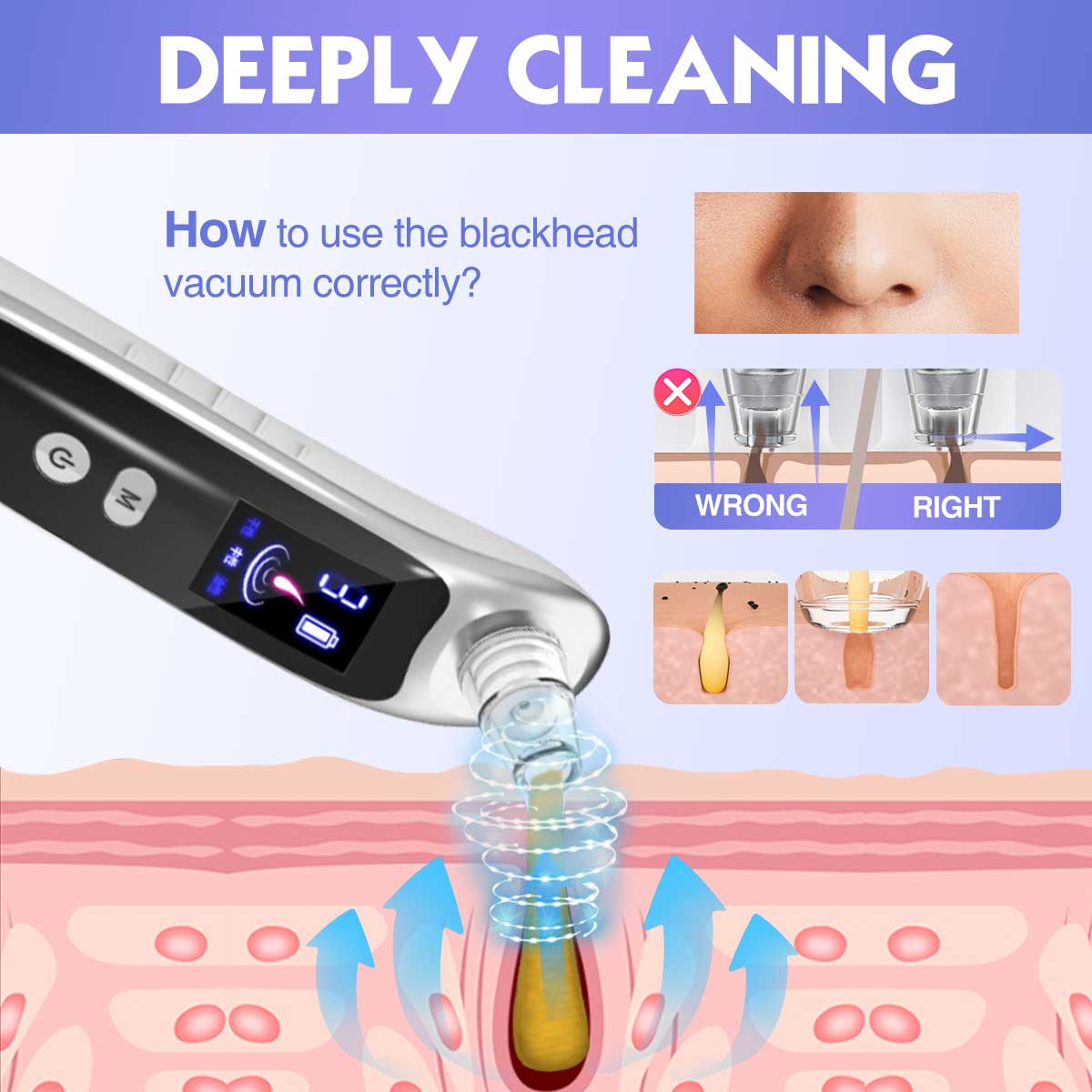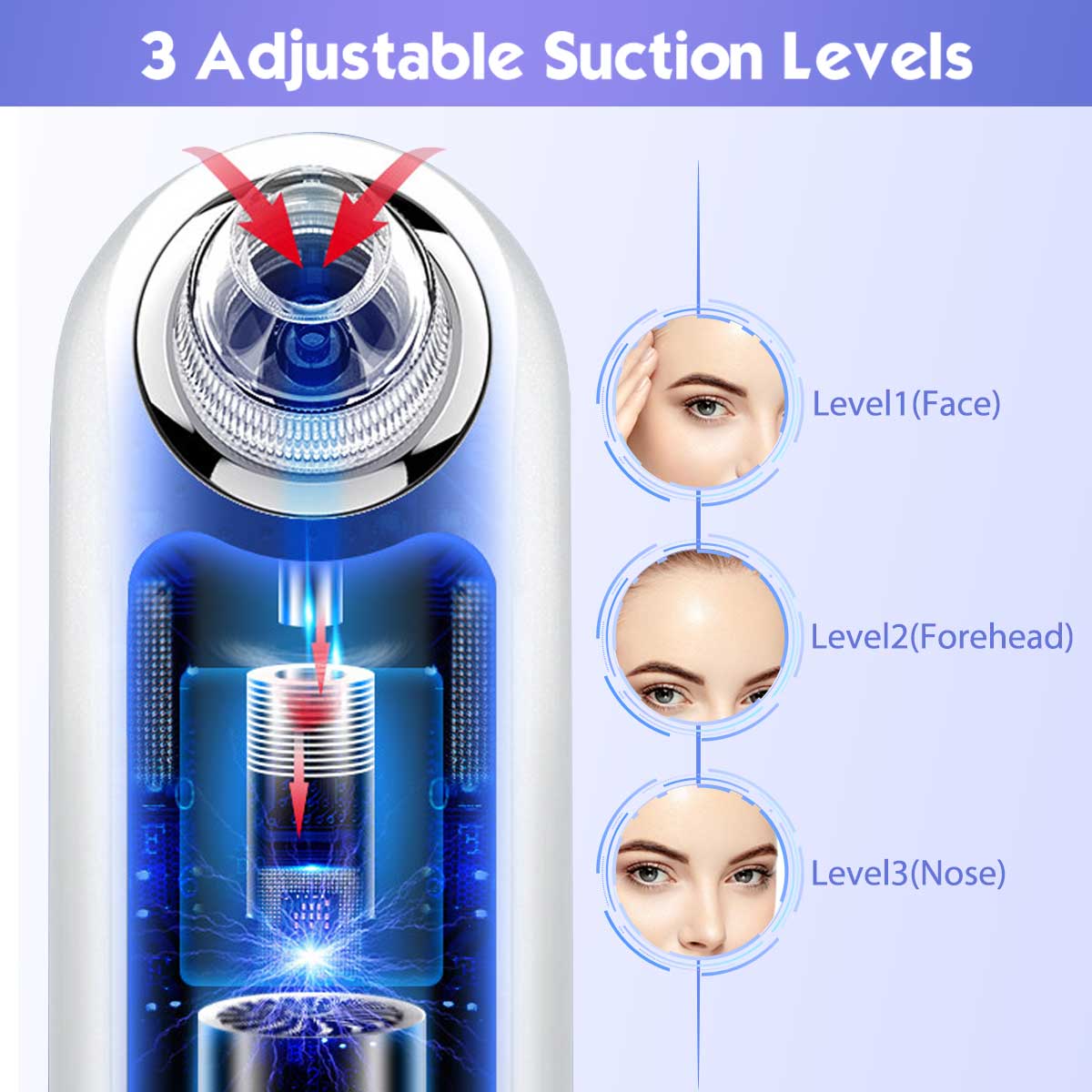 Specification:
Product size: 7.56 * 1.8 * 1.2 in
Battery capacity: 400mA
Output voltage: 3.7V
Output power: 3w
Weight: 190g
Charging method: USB charging
Adsorption value: 62-65Kpa
Package Include:
1 x blackhead remover machine
6 x suction heads
1 x bag of sponge pad
1 x manual
4 x extractor tools