GLAMADOR Men Beard Growth Kit, 5 PCS Derma Roller, Beard Growth Serum/Spray, Cleanser, Comb, Quick Beard Grow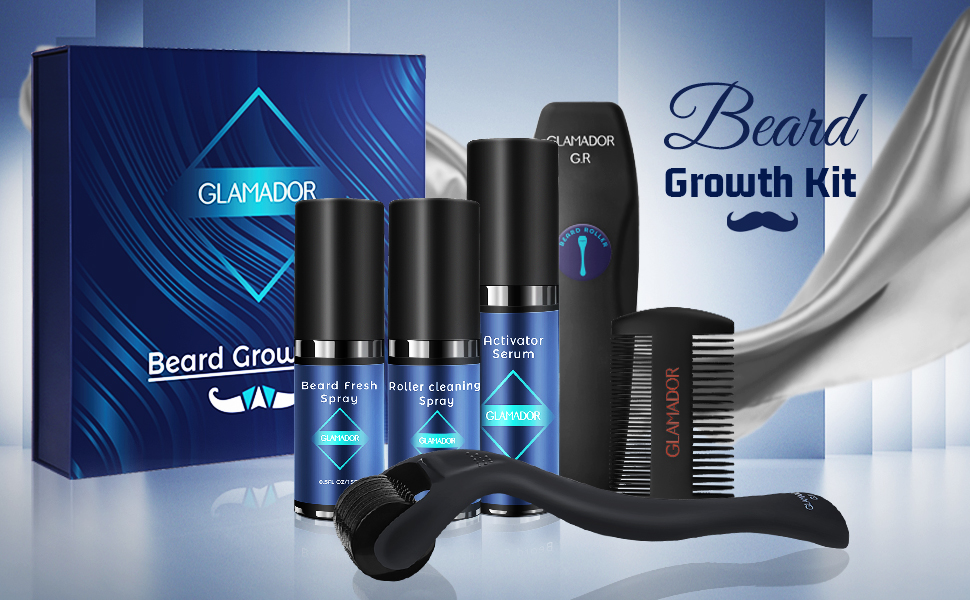 This 5 in 1 beard growth kit includes beard growth activator serum, beard derma roller, beard essence, natural wood comb and cleanser. What are you waiting for? You can't get a better one!
🔥 Specially Designed for Men: Beard growth kit contains 5 components: Beard growth activator serum, derma roller, beard essence, cleanser, comb. The Derma Roller promotes blood flow to the treated area, while the serum provides vitamins and nutrients necessary for beard growth. You will gain thicker and longer beards, making you look more manly and confident.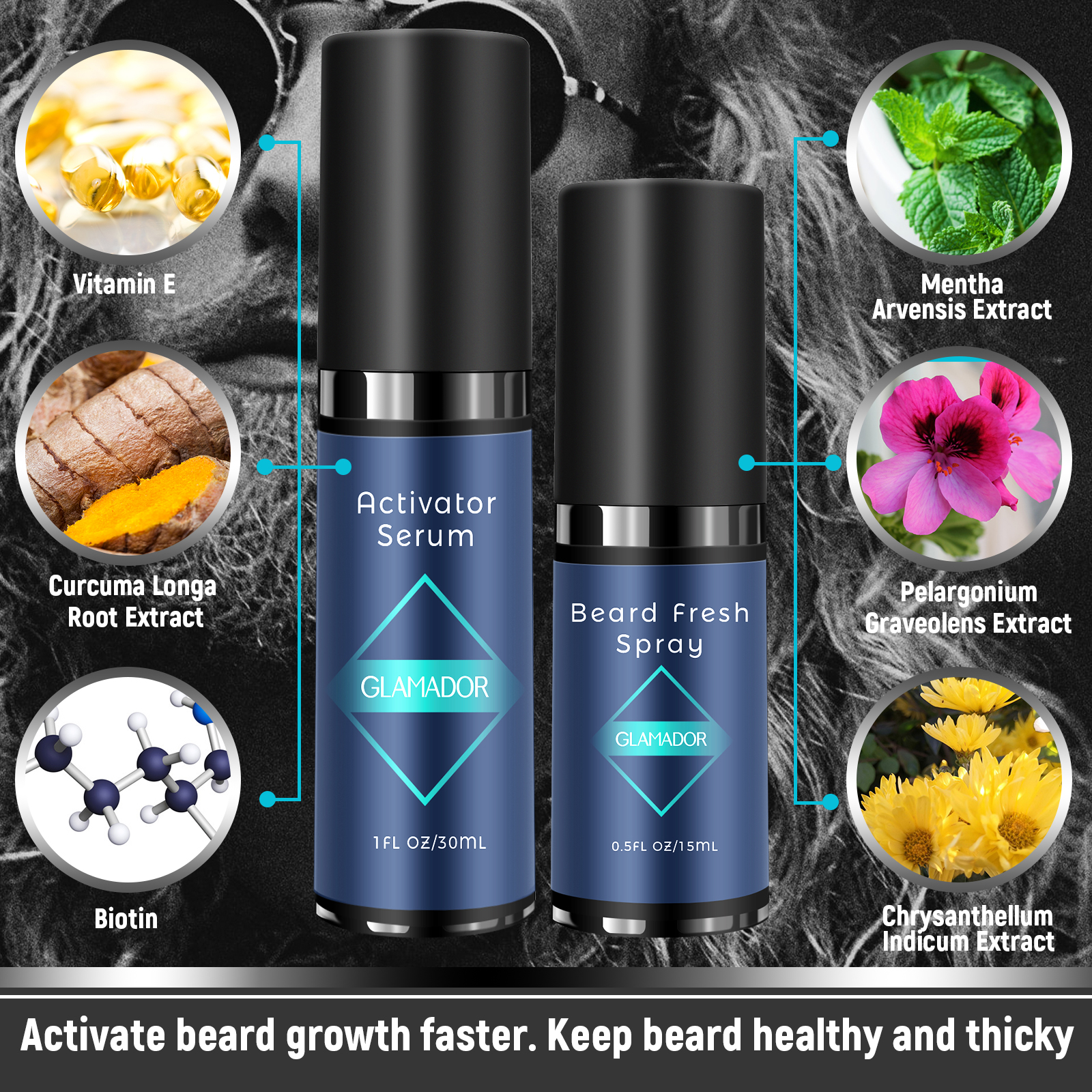 👔 Pure Natural Ingredients: Our natural active ingredients have been selected for their powerful effect without compromising the safety of your skin. This means that there are no perfume, parabens, color additives, or dangerous chemicals in our products.
🔥 Beard Growth Activator: The natural active ingredients of the Beard Activator Serum activate your inactive follicles and strengthen your hair. Helps activate hair and promotes beard growth. The natural active ingredient has shown impressive results for hair growth in a clinical study: average gain of 13,500 hairs and up to 52% increased density in 150 days.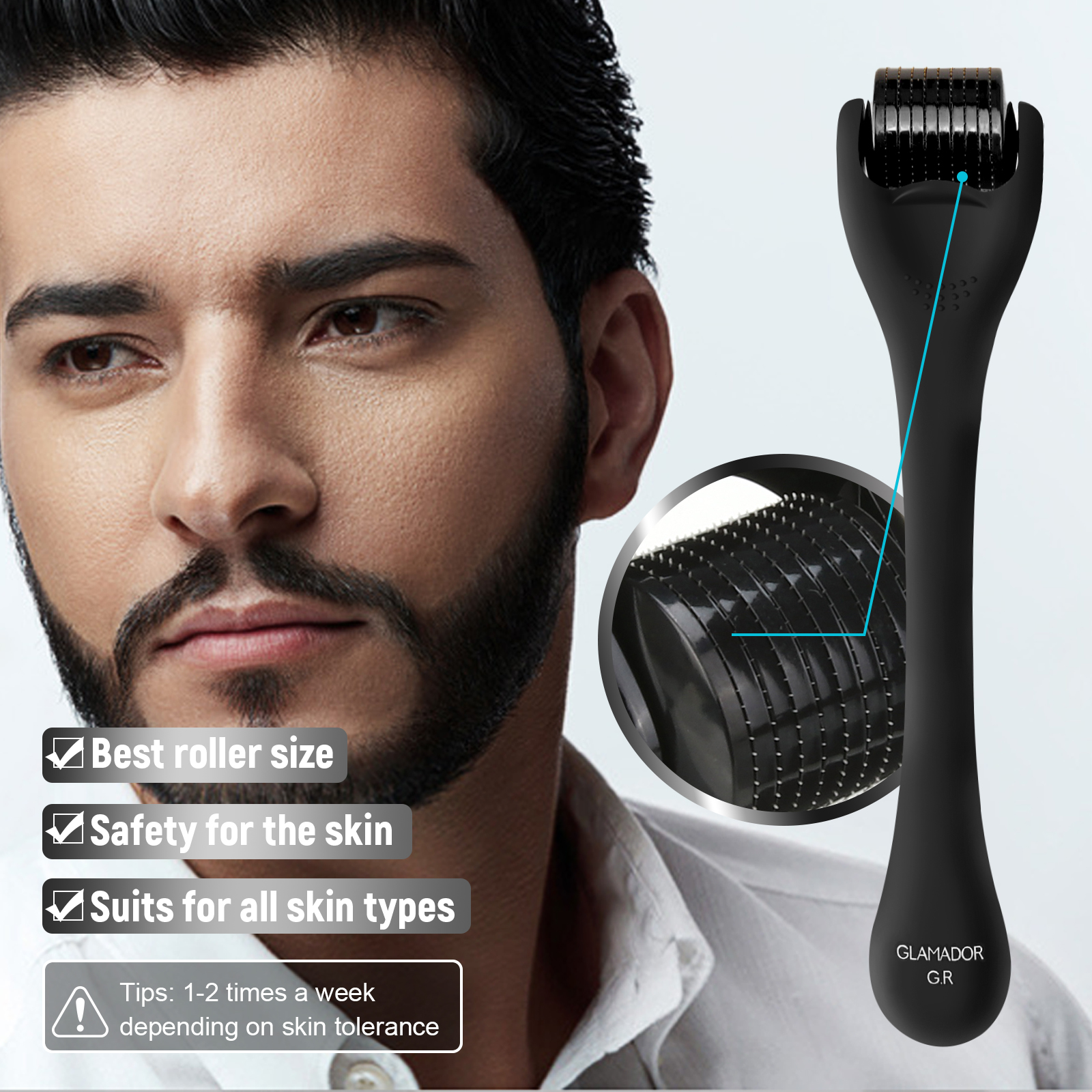 👔 Beard Roller & Beard Comb: 0.25mm titanium beard roller creates thousands of microscopic channels and activates the body's natural healing process, promoting blood circulation. Maximizes serum absorption and stimulates beard growth. A wooden beard comb is a good tool if you apply beard care oil or beard balm, using it to more easily style your beard and mustache. 
The included black box is convenient for storing and transporting the beard roller, which can extend the life of the roller and ensure hygienic use.

Package included:
1 x Beard Roller
1 x 30mL Beard growth activator serum
1 x 15mL Beard Roller Cleaner
1 x 15mL Beard Essence
1 x Natural Wood Comb