Luckyfine Hair Clippers for Men, Electric Barbers Hair Cutting, Professional Cordless Clippers Kit, 3 Length Settings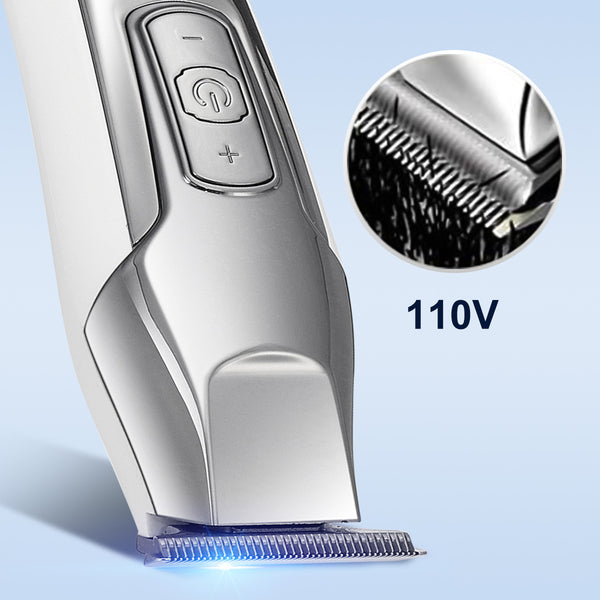 PROFESSIONAL CUTTING BLADE
 Professional R shaped rounded edge design with stainless steel blade for efficient long-term cutting. Preventing rust processes and accidentally hurting skin.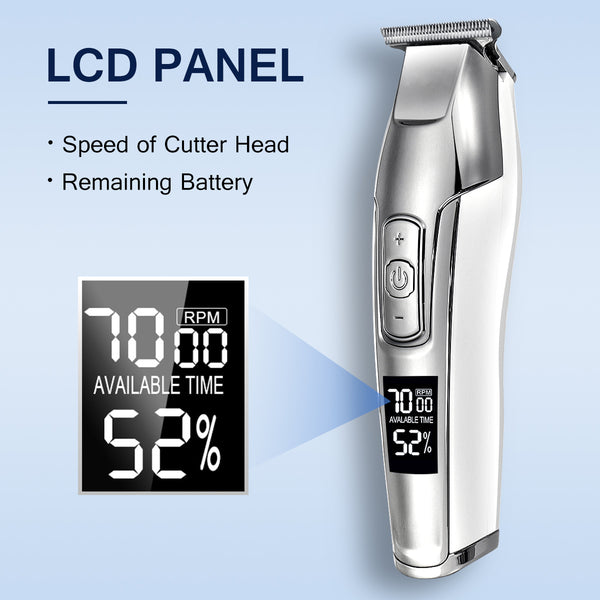 LCD DISPLAY
 Features an intelligent LCD display, which shows charge indicator, battery life remaining, and selected speed level (4 speeds: 5500, 6000, 6500 and 7000rpm). Control the hair-cutting speed to your preferences.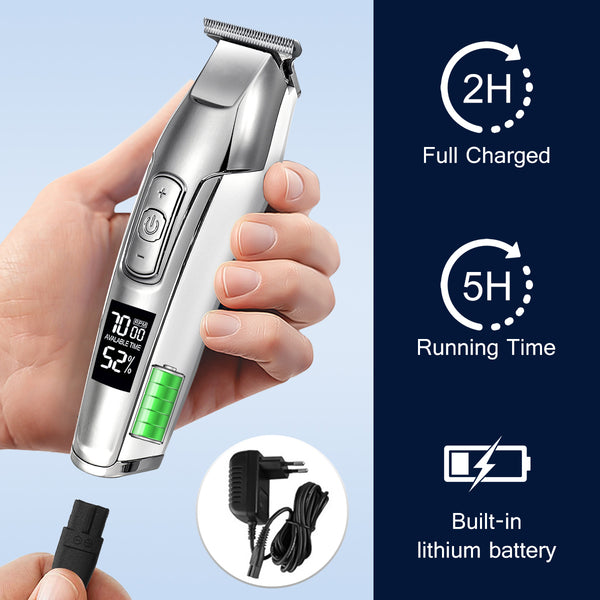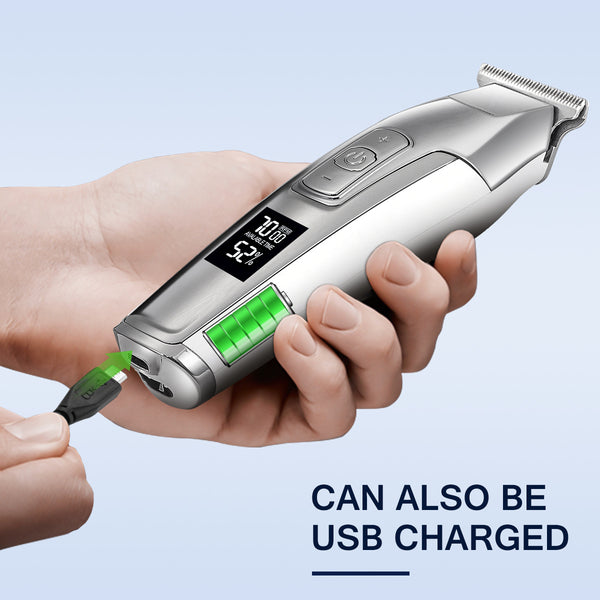 USB CHARGE 
It comes with a USB charger, you can use it to charge anywhere. Lithium battery.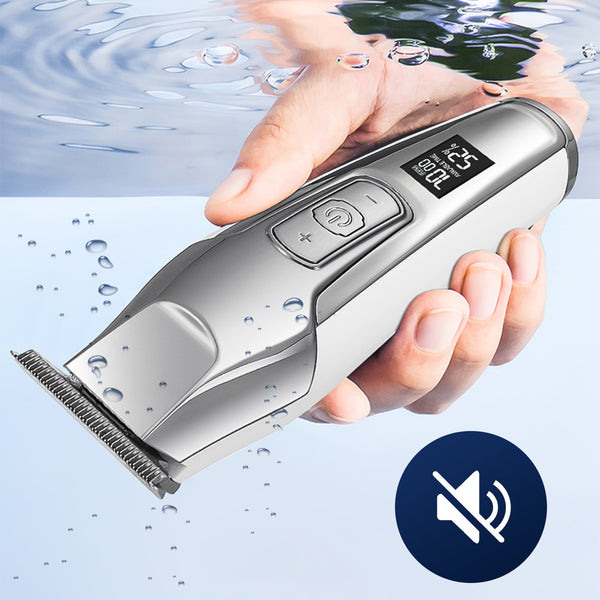 ULTRA QUIET Low DB working sound to help dog, cat, or other animals, or children and babies feel at ease, not afraid of hair cutting anymore. Low vibration design haircut with precision motor, powerful motor professional hair clippers, not to clamp and hurt hair.
Package Included:
1 x Luckyfine Men USB Electric Hair Clippers