Y.F.M Ginger Hair Growth Essence, Hair Loss Prevention Treatment, Stimulate Hair Follicles, Strengthens Hair Roots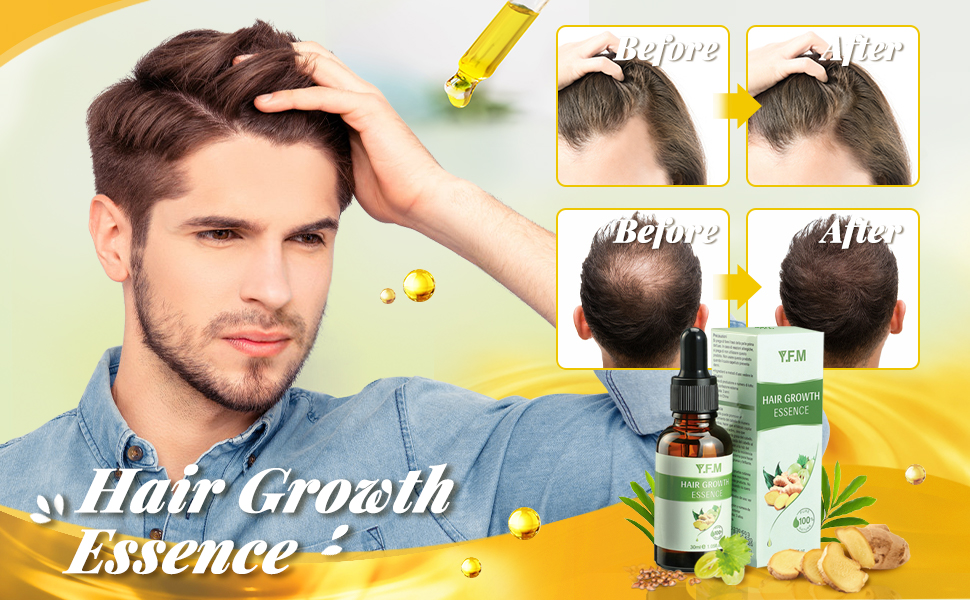 Promote Hair Growth
Repair hair follicles, promote blood circulation of hair follicles, stable hair roots, reduce hair loss, branching, improve dry hair and solve other hair problems.
Effective
Hair conditioner can improve hair growth and solve your hair problems. It rejuvenates hair by promoting and promoting hair growth. The process is not long but effective.
Multiple Functions
Helps hair loss for men and women to control hair growth serum for hair restorers. Promote hair growth, prevent hair loss and improve the strength of the follicles.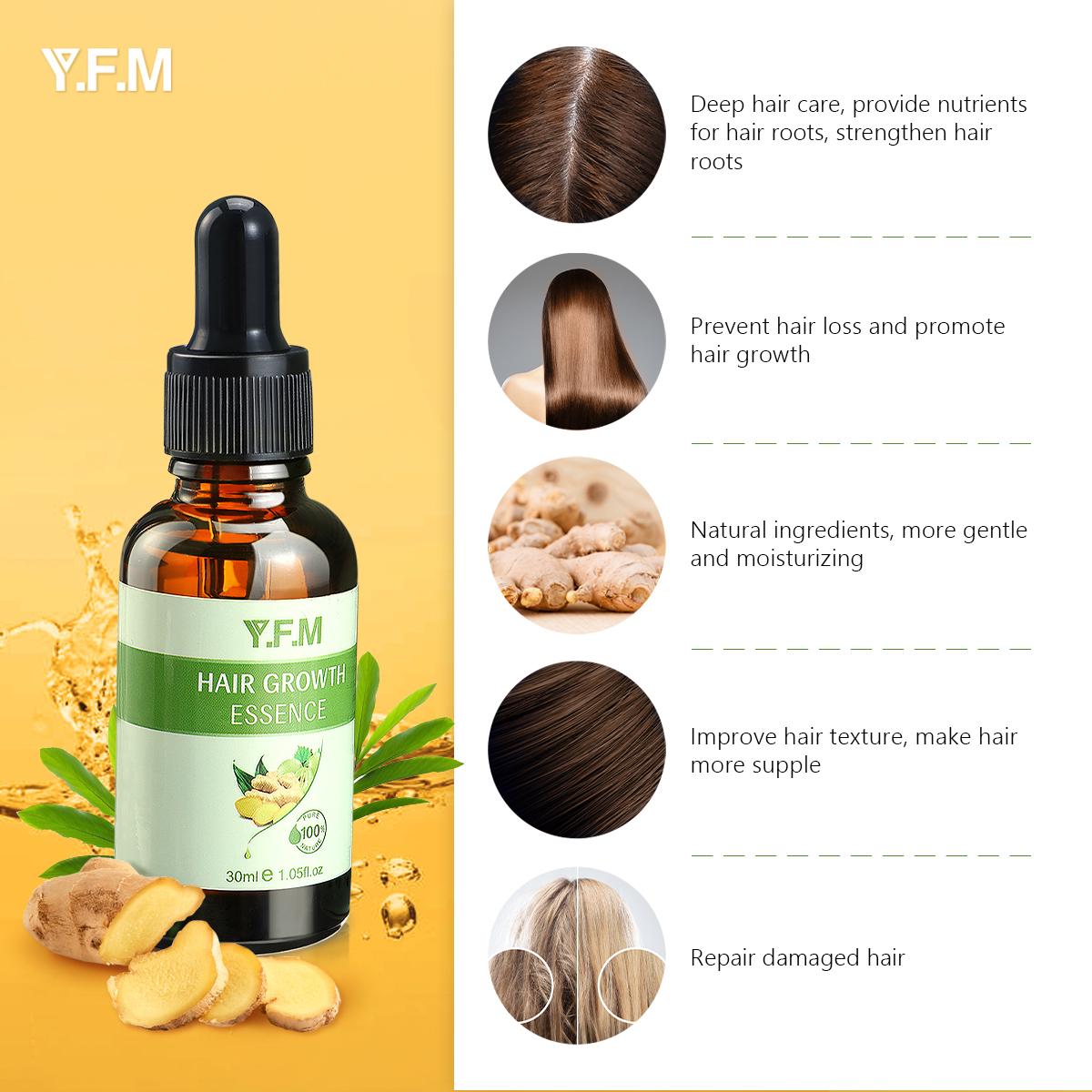 100% Natural Ingredients
Vitis Vinifera Oil -
Viti's vinifera oil contains essential nutrients, minerals, protein and vitamins that are good for your hair follicles. This natural oil can inject moisture into your hair and keep it hydrated without oil residue.
Ginger Officinale & Panax Ginseng -
Ginger extract can increase local blood circulation, stimulate hair follicles, and promote hair regeneration.
Polygonum Multiforum
- This kind of ingredient can deeply nourish your hair and at the same time repair your damaged hair.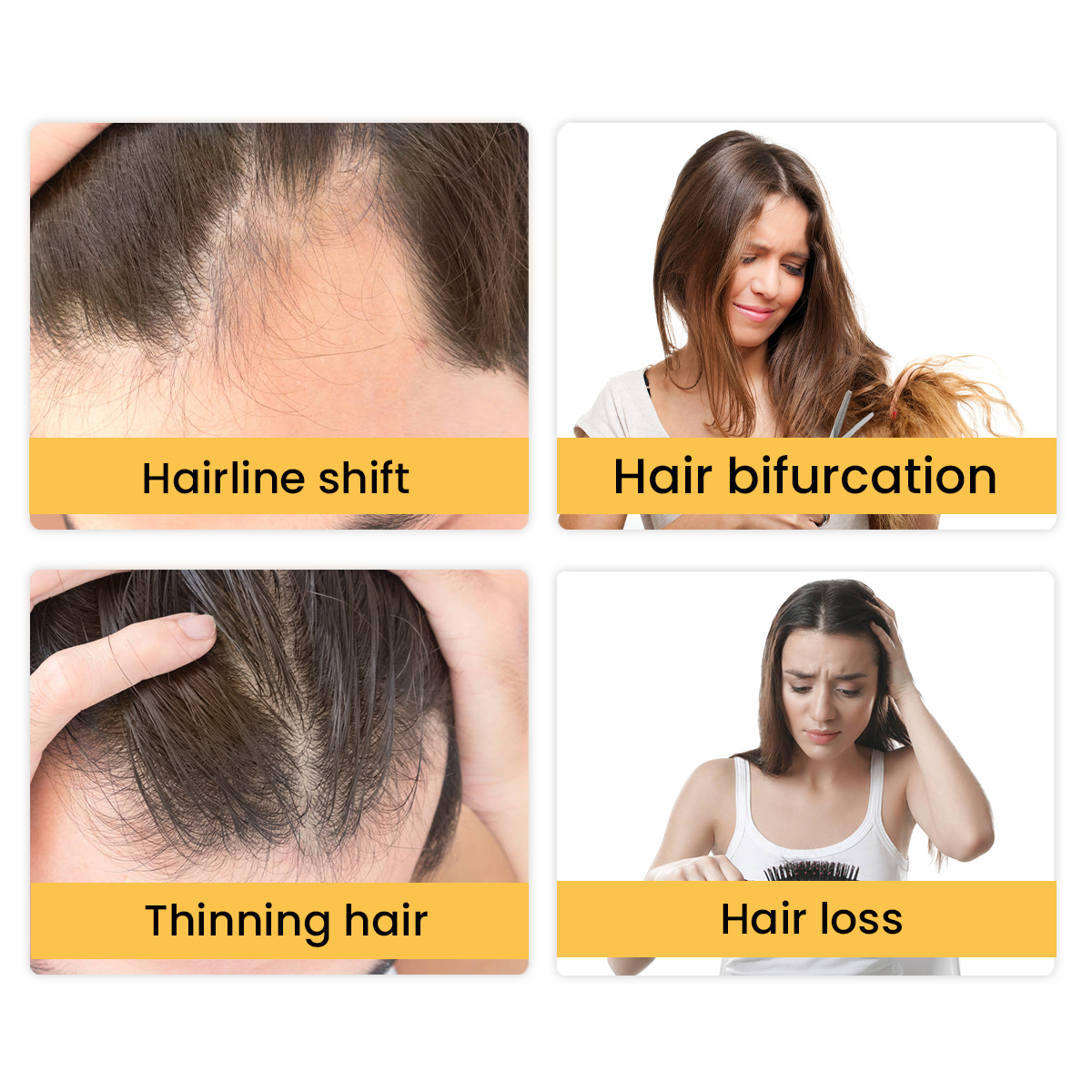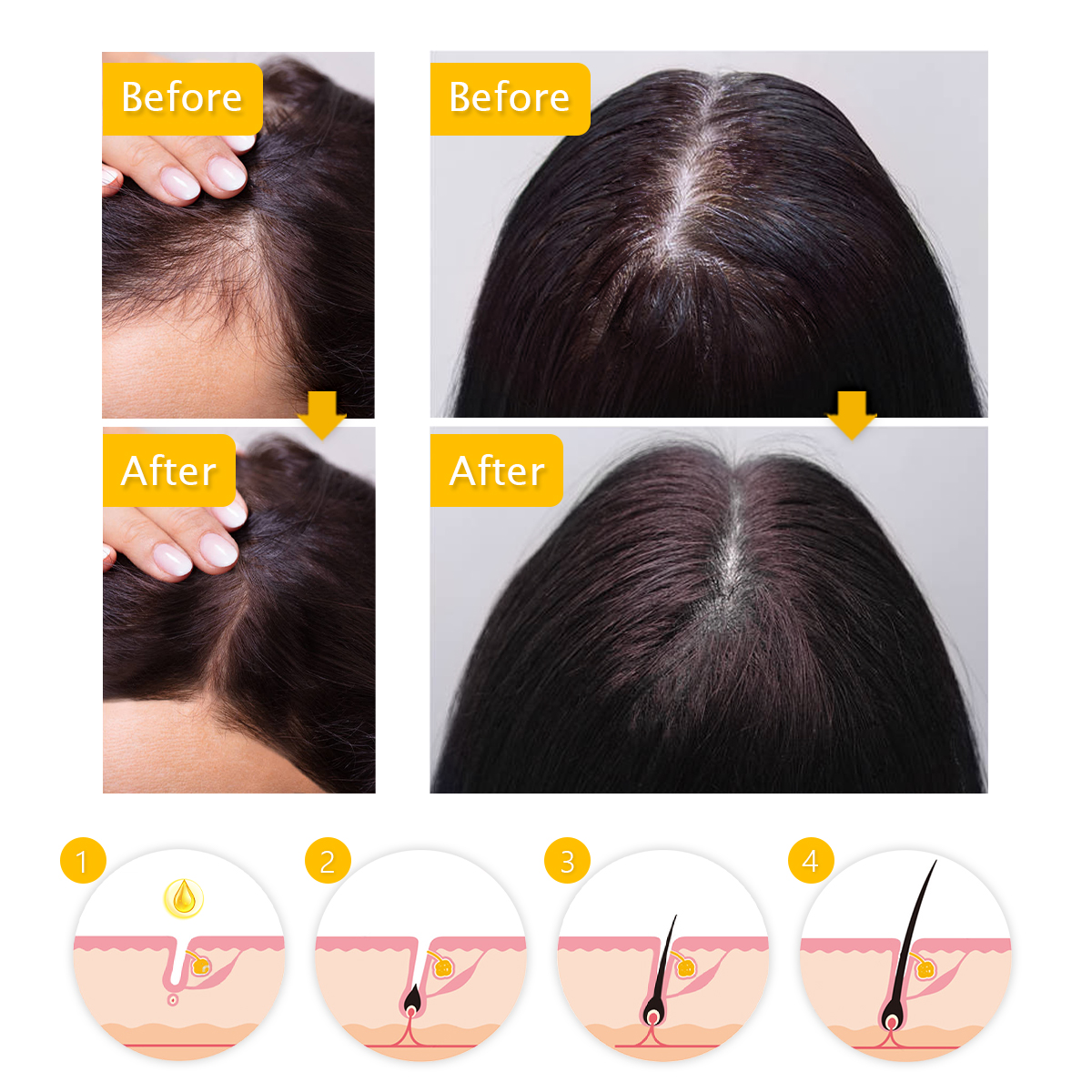 ➤ Repair & Strengthen
Repairs hair follicles; promotes blood circulation of the hair follicle, stable hair roots, reduce hair loss, branching out all kinds of dry hair and other hair problems.
➤ Applicable
Hair symptoms Hair loss after hair tinting agents, slow hair growth, non-elastic, Verworrenes hair, easily broken, and Widerspenstig, not smooth.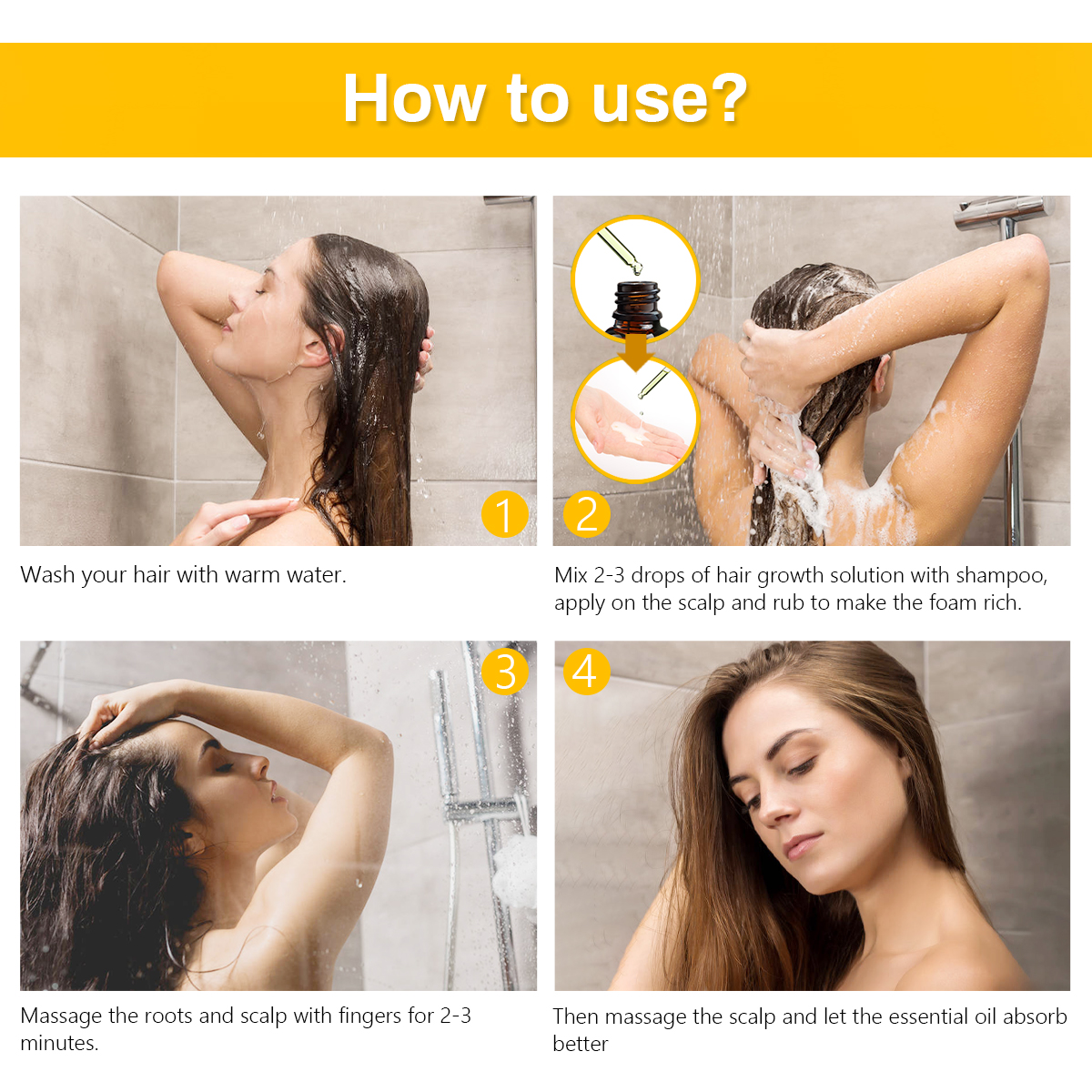 How To Use
Step 1 Add: Add 3-6 ml hair growth essence in 100 ml shampoo and stir evenly.
Step 2 Wash: Wash your hair thoroughly with warm water so that the essence can be completely absorbed.
Step 3 Pour: Pour shampoo and serum into the palm of your hand and add a little warm water.
Step 4 Massage: Massage the scalp with your fingertips until the hair is full of foam for the best nutritious hair effect.
Step 5 Clean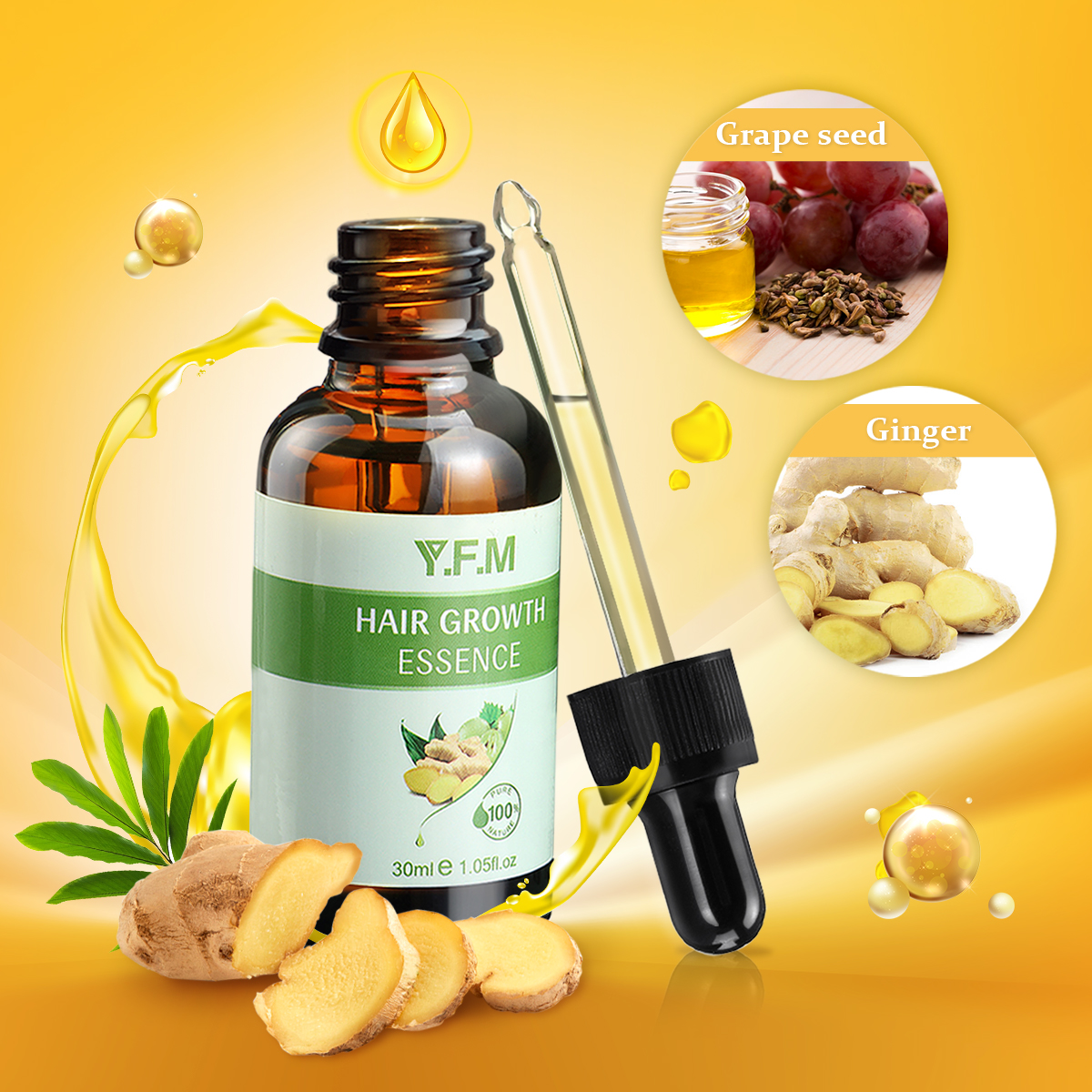 Specification: 20mL
Package Included: 1 x Y.F.M Ginger Hair Growth Essence