880mL 3D Moon Lamp Air Humidifier Aroma Essential Oil Diffuser Air Purifier for Office/Home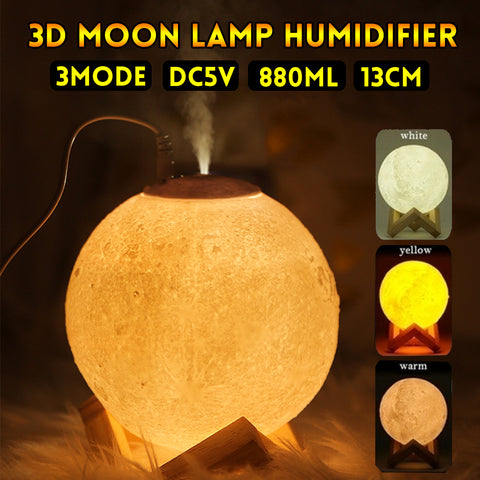 Not only an air purifier but also a chic decor moon night light, which makes you feel calm and relax.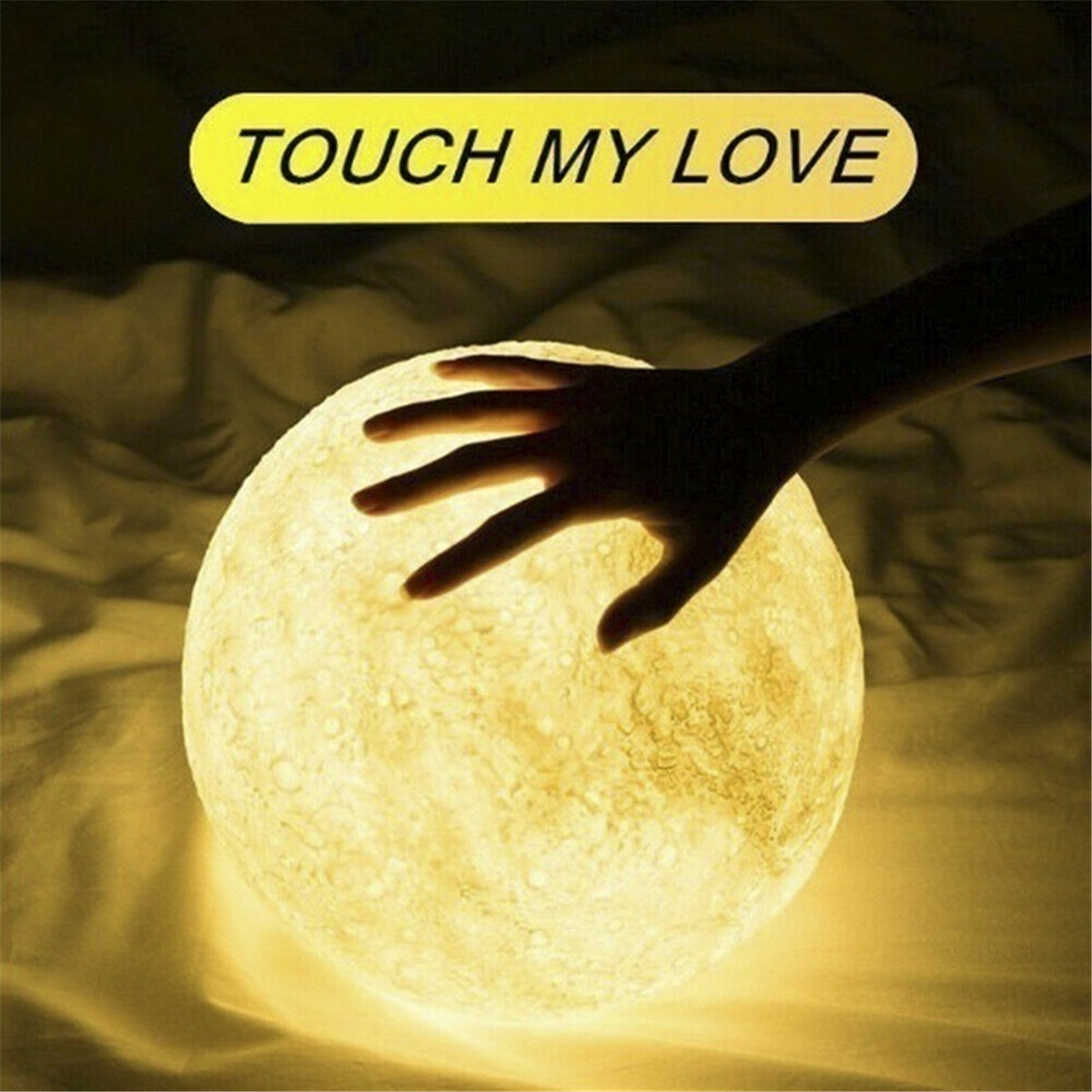 This humidifier can be used with a little aromatherapy essential oil, but the replacement of sponge sticks in about a month will also reduce the service life of the humidifier faster because the residual oil will clog the atomizer. So when customers add aromatherapy essential oil, please use it carefully.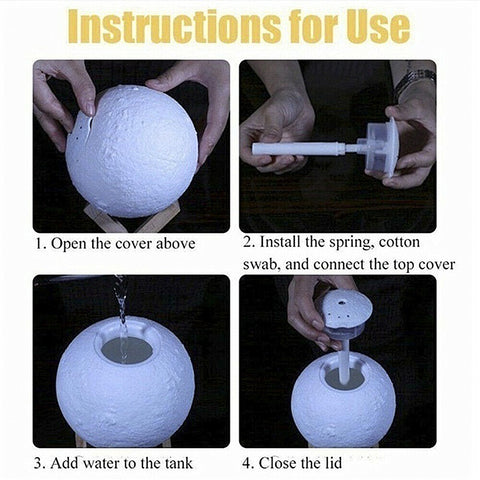 Two styles optional. It can be divided into USB plug-in mode and built-in 1200mAh lithium battery mode. Lithium battery charging mode can not be plug-in mode.
Beautiful appearance. Delicate and small, no space occupied, used in the car, enjoy the fog volume of water vapor into the fog forest, refreshing.

Fine atomization. Deep moistening. Macromolecules easily penetrate the skin surface and reach the basal layer to keep the cells fully moist.
More detailed design. Anti-skid bottom; easy to disassemble, USB universal interface.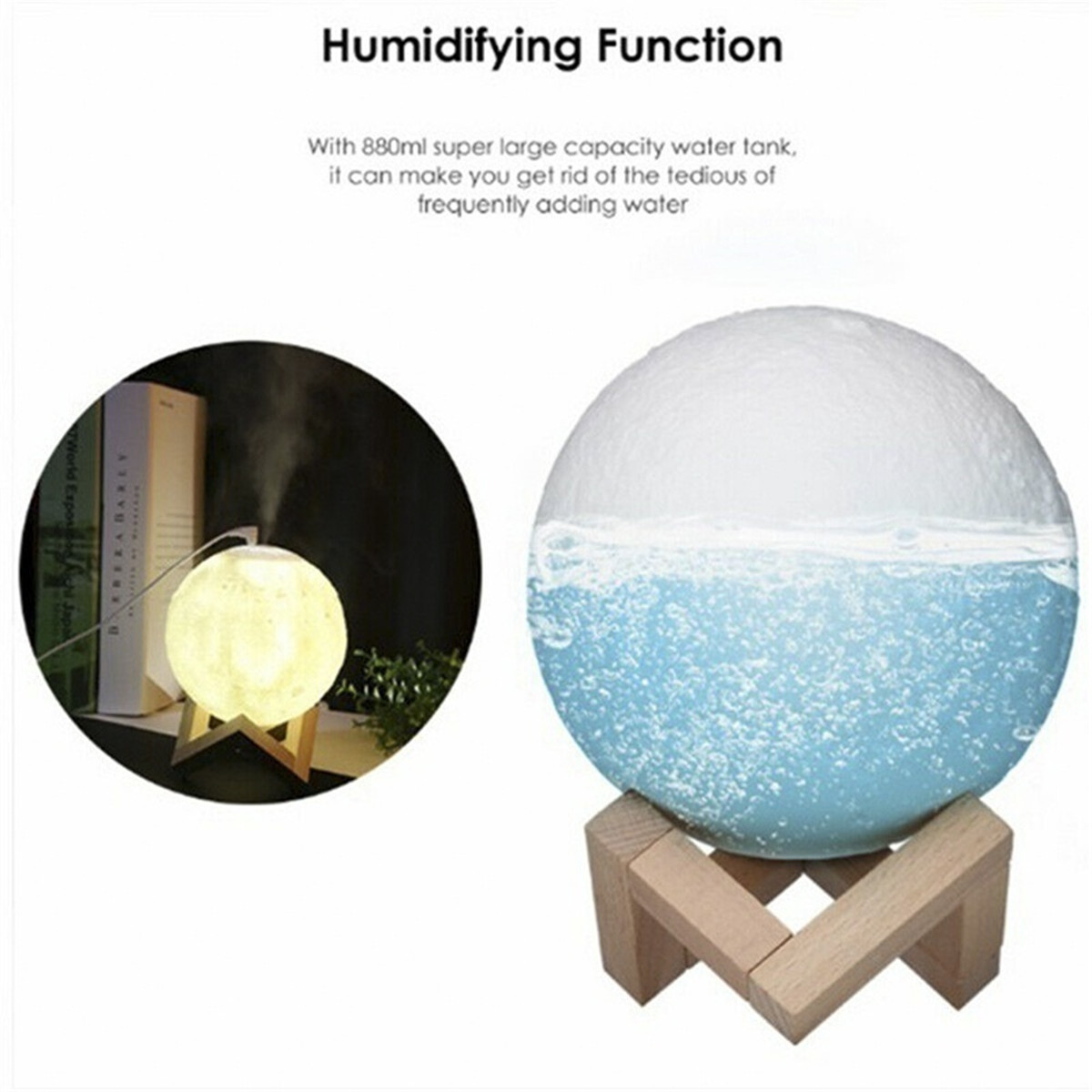 Operation Mode
Spray operation - Connect the power supply, touch the spray switch metalhead, open the continuous spray mode (the blue indicator lamp on the spray work is on), touch again, open the intermittent spray mode, (spray 3 seconds to stop 3 seconds), touch and turn off the spray work again (end the spray work, the blue indicator lamp goes out). Operate in this loop.
Night Lamp Operation - Touch the metal head of the night lamp control switch, control and adjust the light, change the color of the light every time touch, white-yellow-warm white-close, cycle in turn. At the same time, the long-press golden metal head can adjust the brightness of the light (long press brightening, open and long-press darkening).
Anti-dry Burn - Continuous spray for 10 hours, automatic power outage, intermittent spray for 20 hours, automatic power failure. After a power failure, a restart can be continued.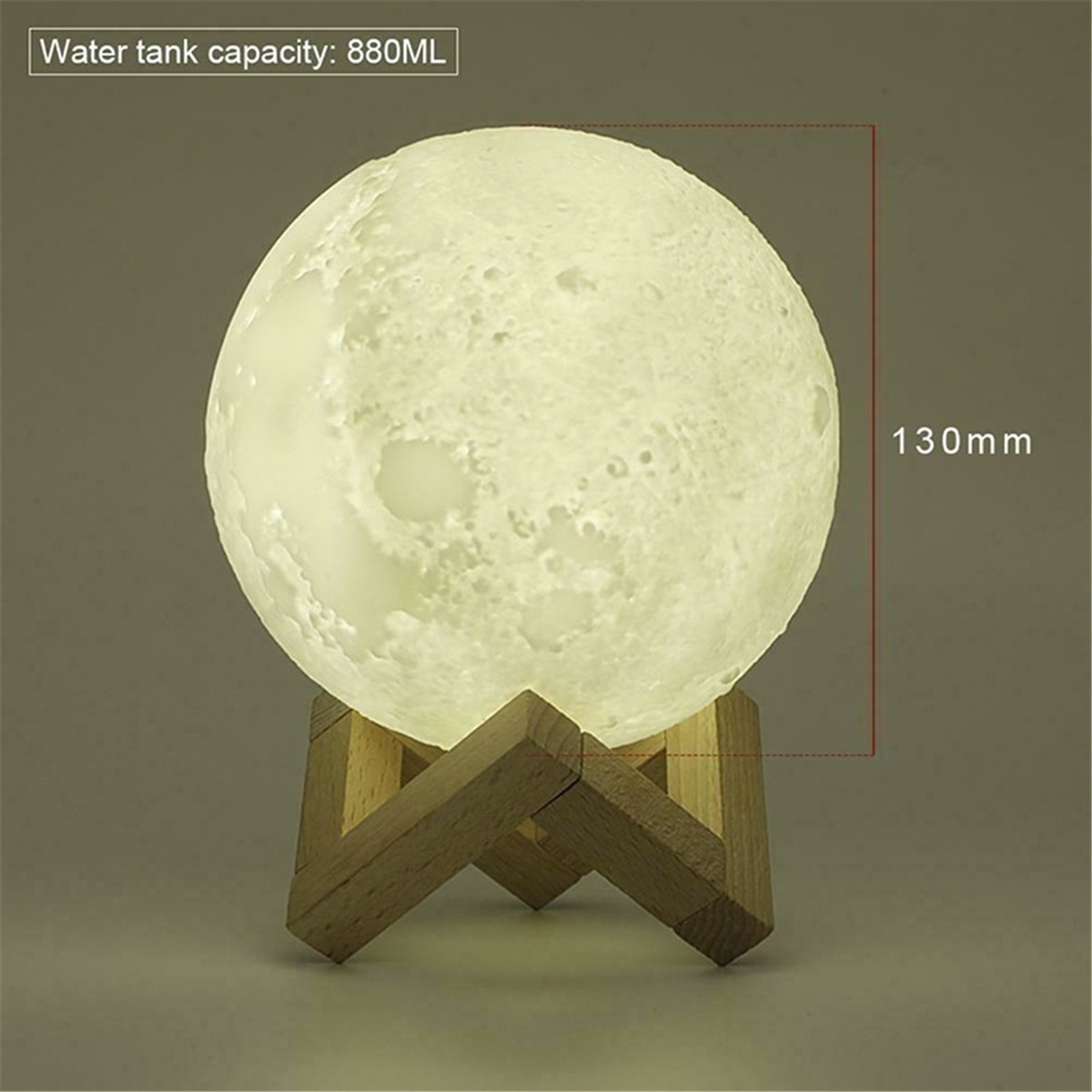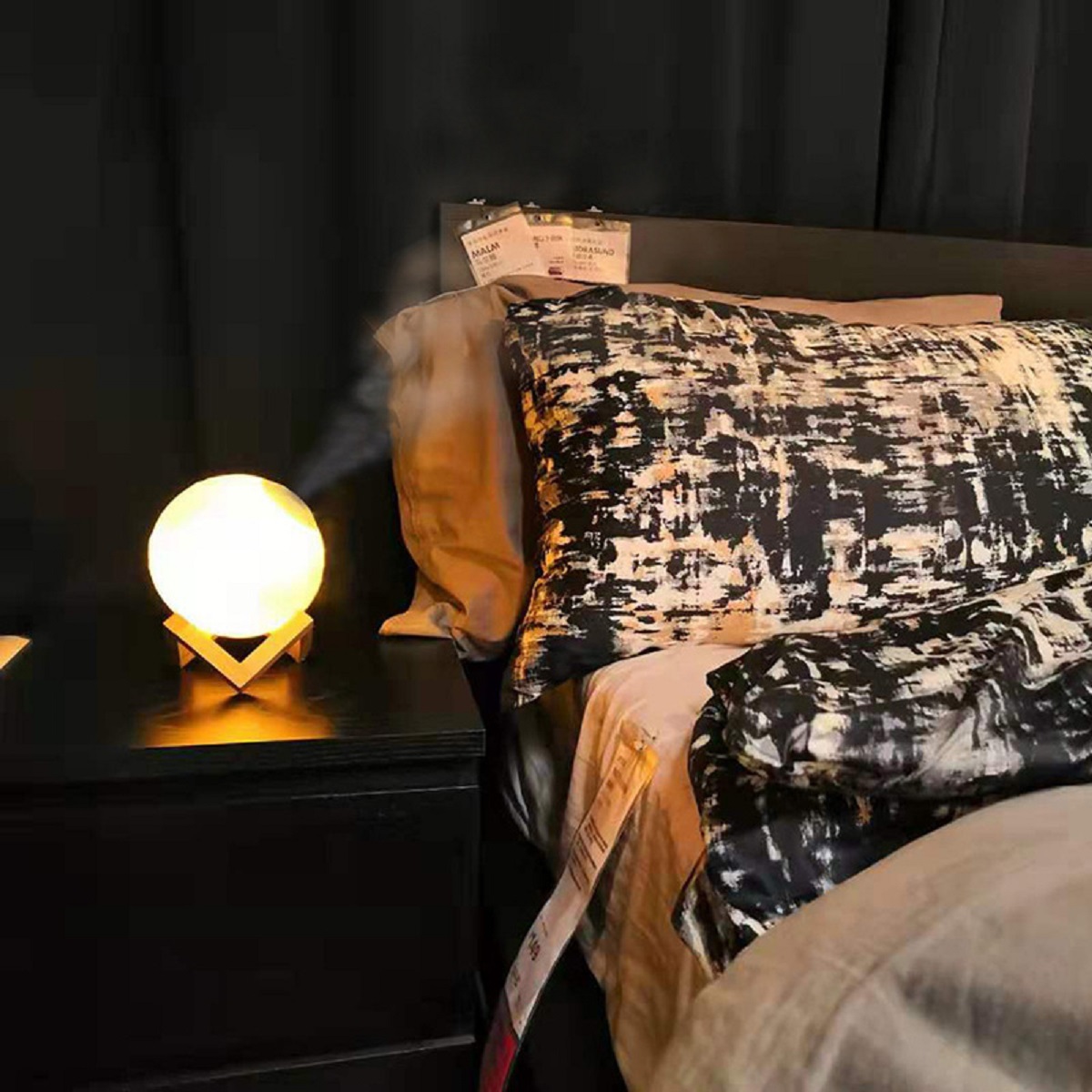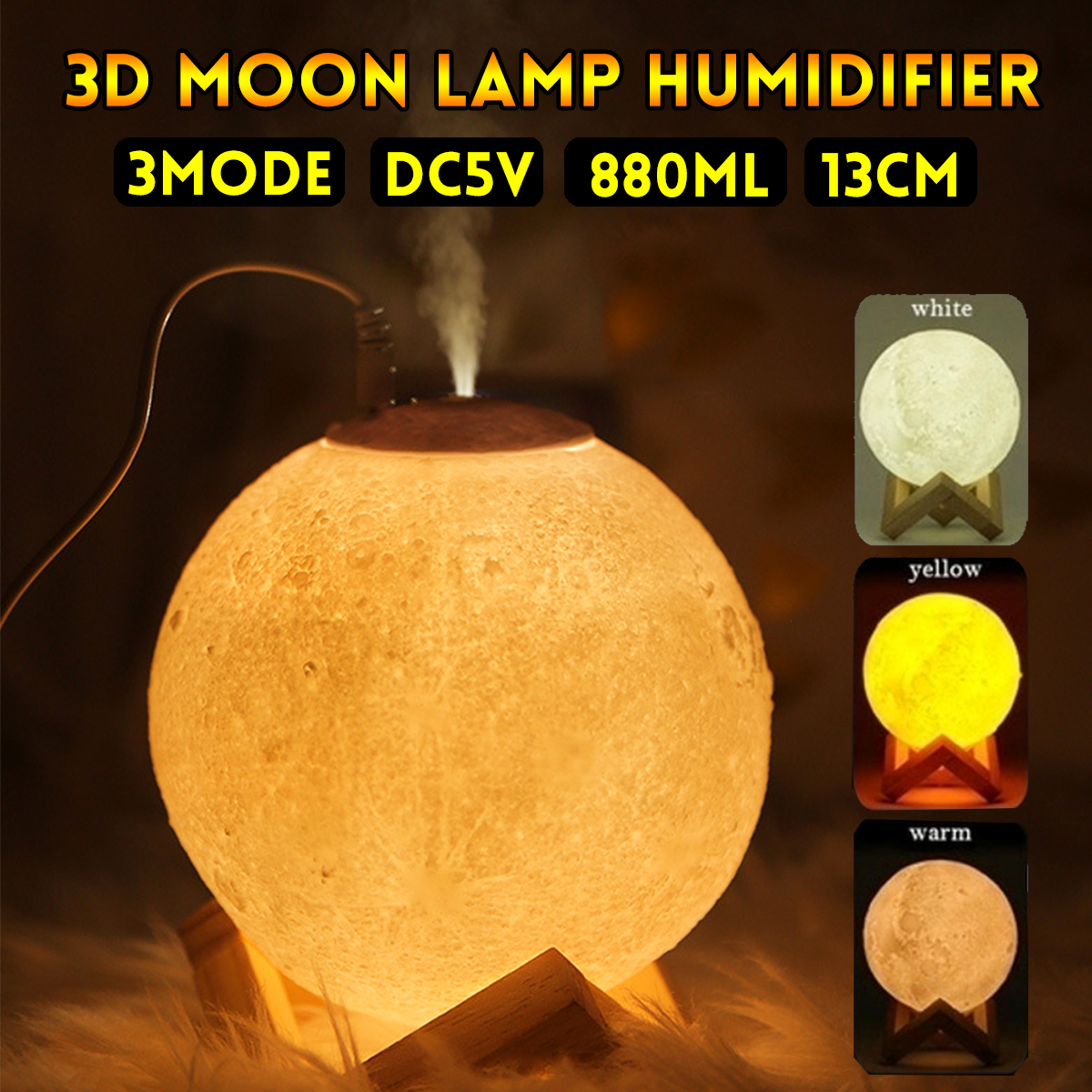 Specifications:
Material: PVC +PP
Product Size: 130 x 130 x 130mm
Input Voltage: DC5V
Working Current: 400mA
Usage Power: 2W
Water Tank Capacity: 880mL
Spray Volume: 25-35mL/h
Duration of Spray Mode: About 10h
Intermittent Spray Mode Time: About 20h
Timing Shutdown: 8h
Package Included
1 X 3D Moon Lamp Humidifier
1 X Bracket
1 X USB Cable
1 X Cotton Swab 
1 X User Manual