Earwax Remover Kit, Soft Silicone Spiral Earwax Remover Tool Set, 16 q-tip Replacement Heads
Traditional cotton swab is way too easy to hurt your ear, why don't you change another easier way to clean your ear?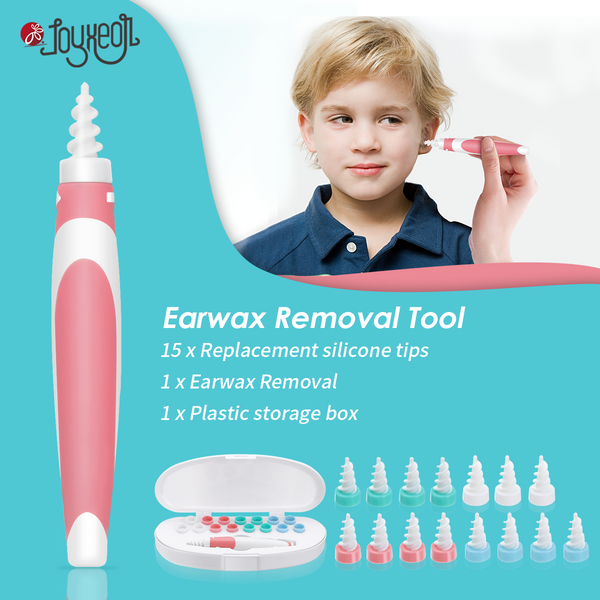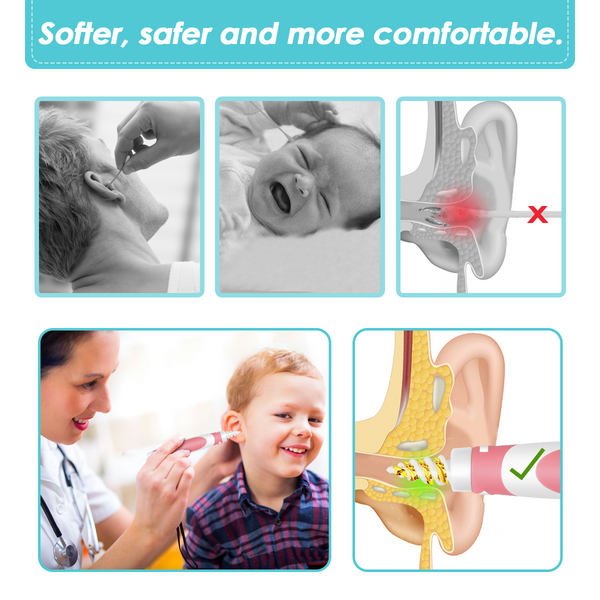 Earwax is a naturally occurring substance, a combination of secretions of the sebaceous glands and the ceruminous glands, which actually protects and lubricates the ear canal.
Only a problem when excess ear wax builds up and is compacted, potentially leading to hearing loss, tinnitus, earache, discharge or uncomfortable fullness in your ear.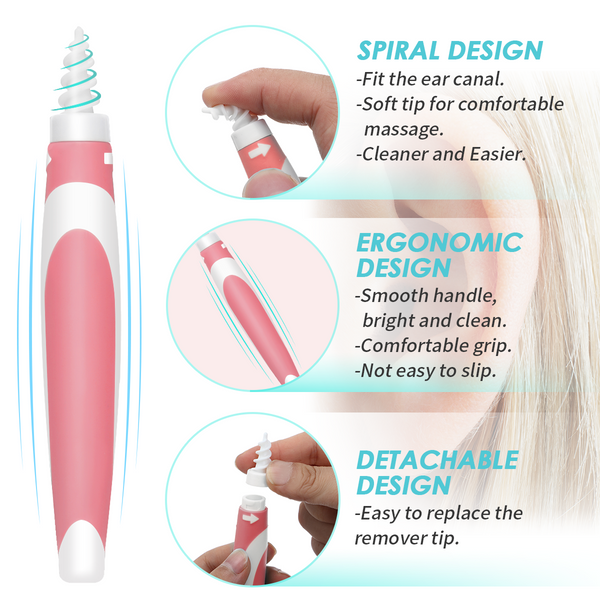 SPIRAL DESIGN - The q grips earwax remover can remove earwax in an easier and safer way than a cotton/metal cleaner with a spiral design. Just remove ear wax by screwing the handle as arrow directs. quickly absorb the dirt inside the ear. Stronger cleanliness and more convenient.
SOFT MATERIAL FOR SAFETY - Soft silicone with different size ear holes allows you to easily remove annoying earwax. This ear cleaner tool does not remove earwax like metal q-clip ear wax remover, which is safer for children and adults.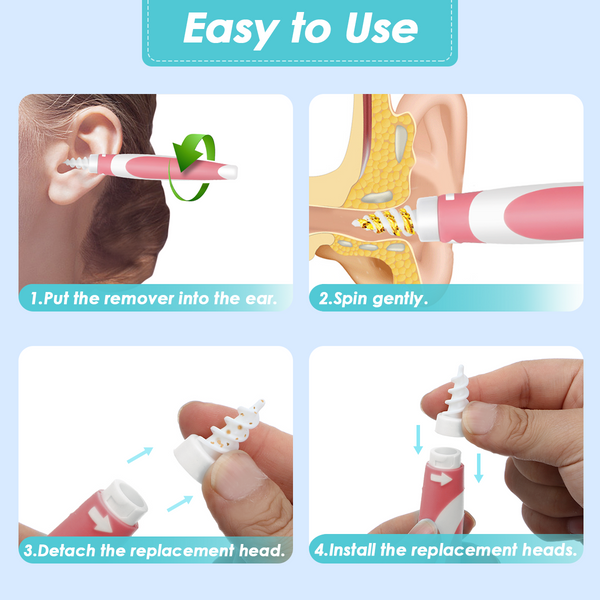 EASY TO USE - Simply twist the handle and the soft, flexible tip with spiral grooves easily removes the earwax.

To replace with the new heads, press on both sides of the tip and push forward it to be released. After you use the ear wax removal tool, you can easily clean them with water.

PORTABLE - This ear wax removal kit can be carried anywhere anytime. Everyone for every age can use this earwax remover . You can use it for alternately or for your family.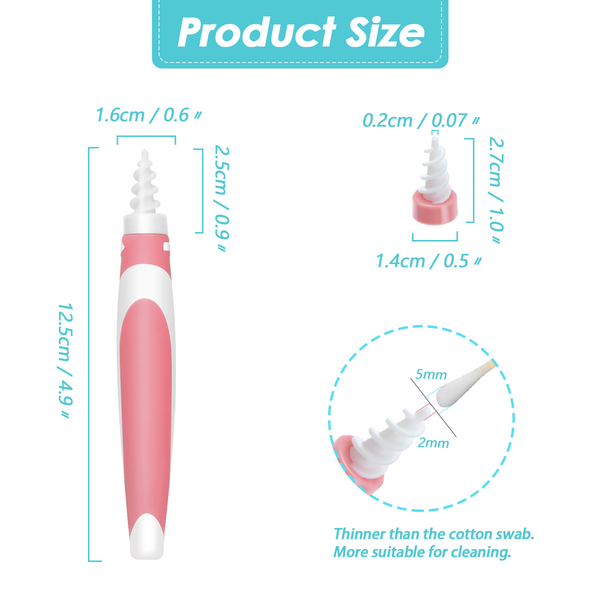 Package Included:
1 x Silicone Spiral Earwax Remover
15 x Replacement Heads
1 x Color box
CAUTION:
Please do not take too long, about 3-4cm away from the front, like Hold it like a pencil
Do not use excessive force, use slowly and gently; do not use Use this product.
Please rinse one end of the soft brush of the product with water, do not align and bend And stretch.
Please do not use your ears in a wet state after swimming or bathing Use, please also do not use this product when there is ear disease
Please pay attention to the surrounding environment when using (check if there are people around)