Luckyfine Pure Essential Oil Gift Set, Therapeutic Premium Aroma Essential Oils for Spa Help Sleep Calm Mood, 6 Scents

🌸 Perfect Gift Set - This gift is from nature, with combined practical use and beautiful design makes for the perfect gift for birthdays, anniversaries, festivals etc.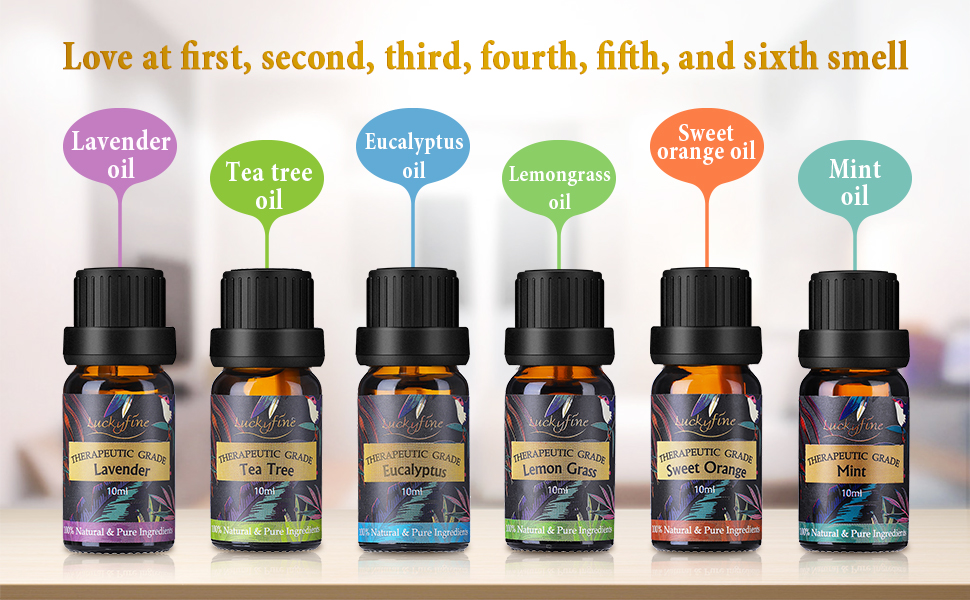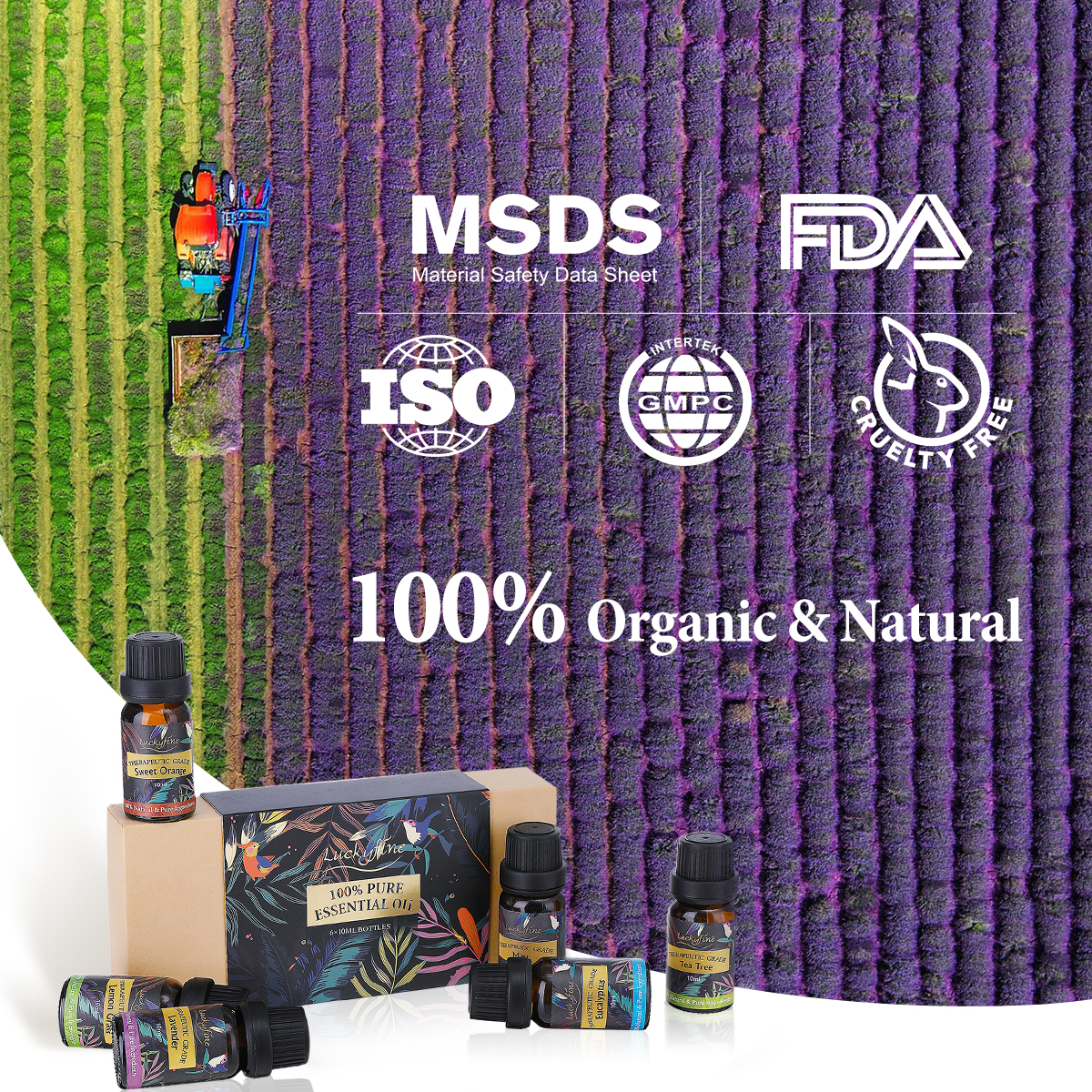 🌸 Safety - 100% Pure Therapeutic Essential Oils - No fillers, additives, bases or carriers adde, no harm to your body.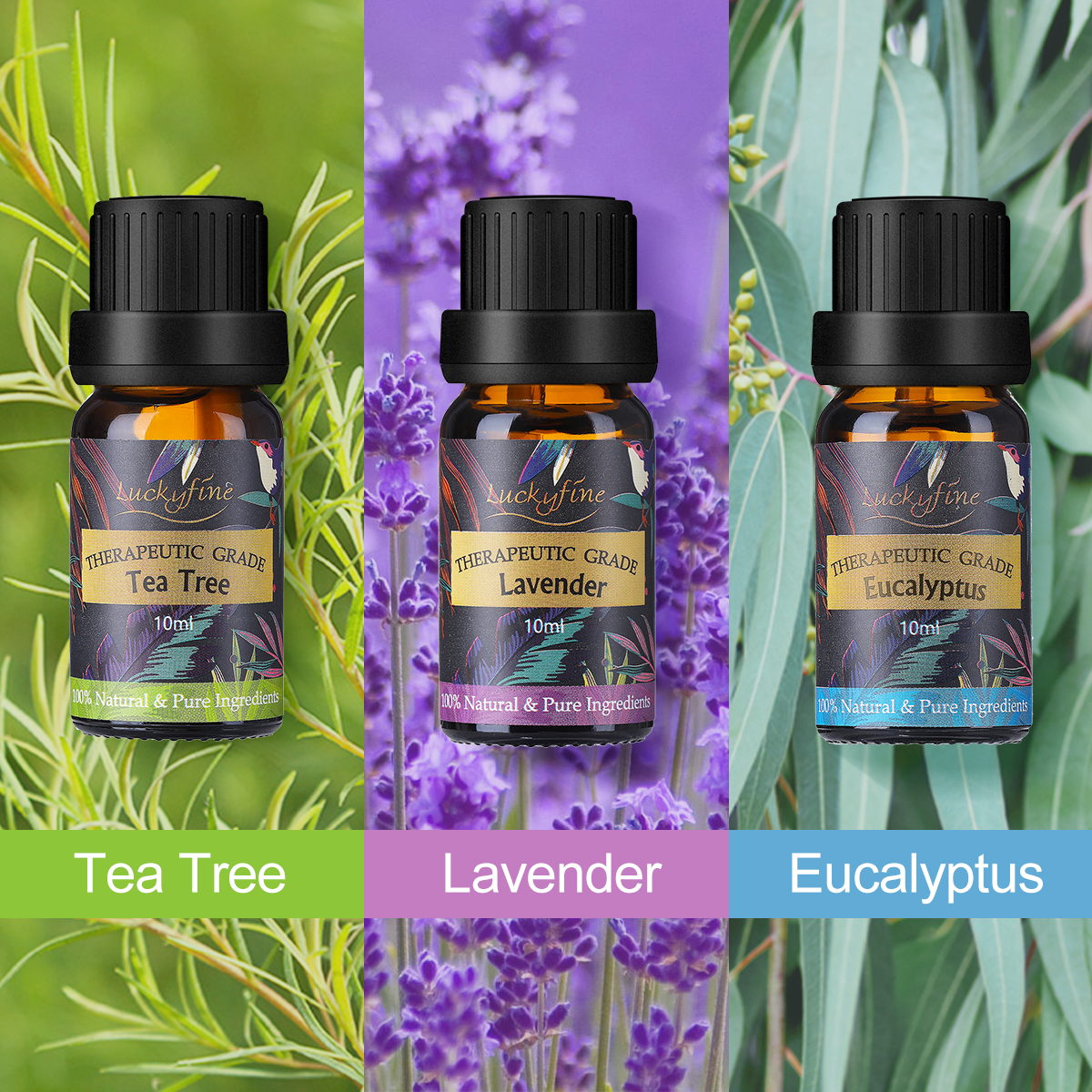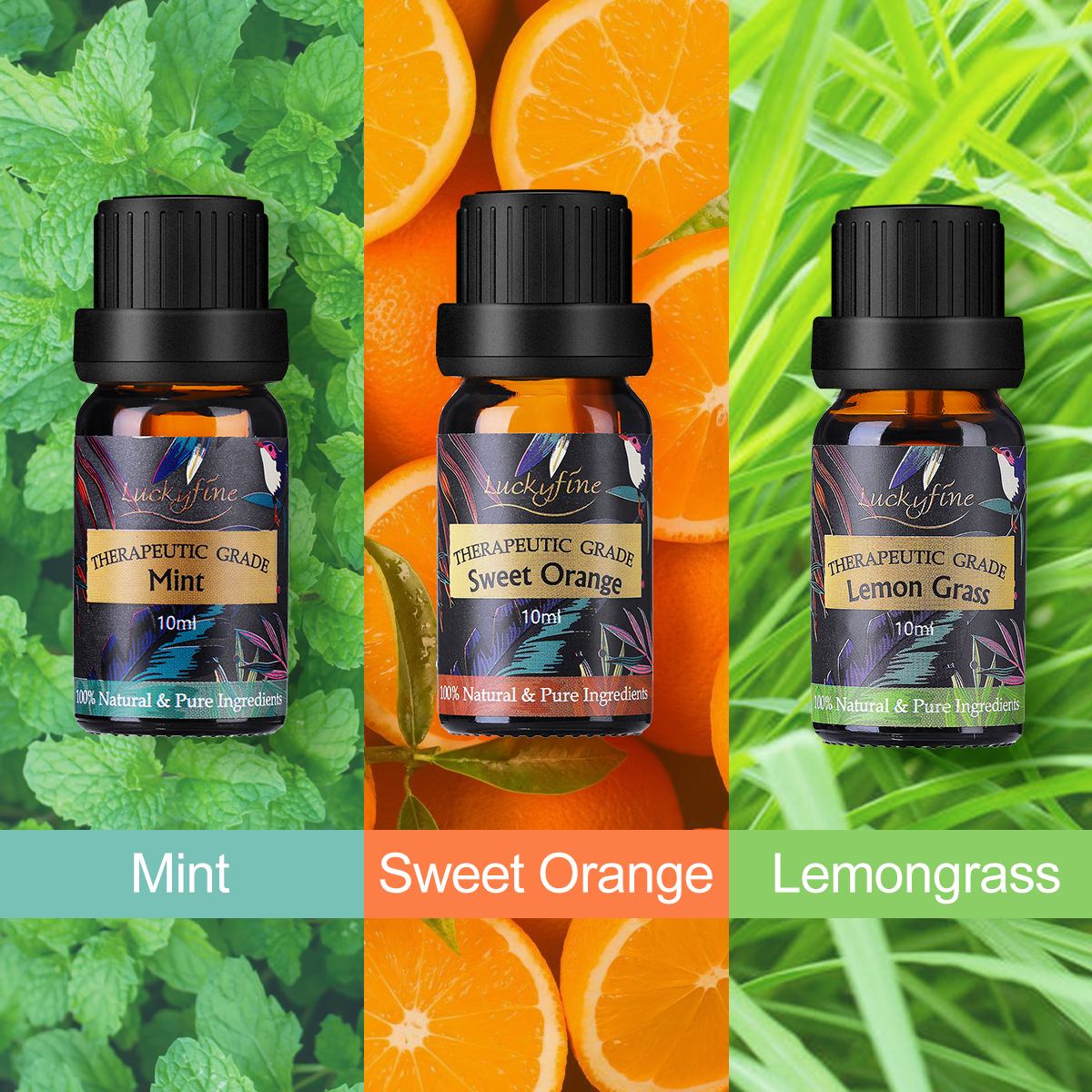 🌸 6 Different Scents - The 6-Pack collection includes 10ml Lavender, Eucalyptus, Lemon Grass, Sweet Orange, Tea Tree, Mint. Different flavors of essential oils correspond to a different function.
🌸 Multiple Use - Pairing with a diffuser, humidifier, vaporizer, or an air freshener for better air. It can be used for different occasions such as home, office, yoga, gym, spa etc.

🌸 Multifunctions - It can heal and soothe the skin, which great for aiding sleep and relaxation. It also can ease the symptoms of sunburn and help to reduce the itchy associated with insect bites, dry skin.
Package Included:

1 x 6 Scent 100% Essential Oils Set (Lavender, Tea Tree, Orange, Lemongrass, Eucalyptus, Mint)