Y.F.M Top 6 100% Essential Oils Set, 6 Scents, Help Sleep, Calm Mood, Nutcracker Gift Set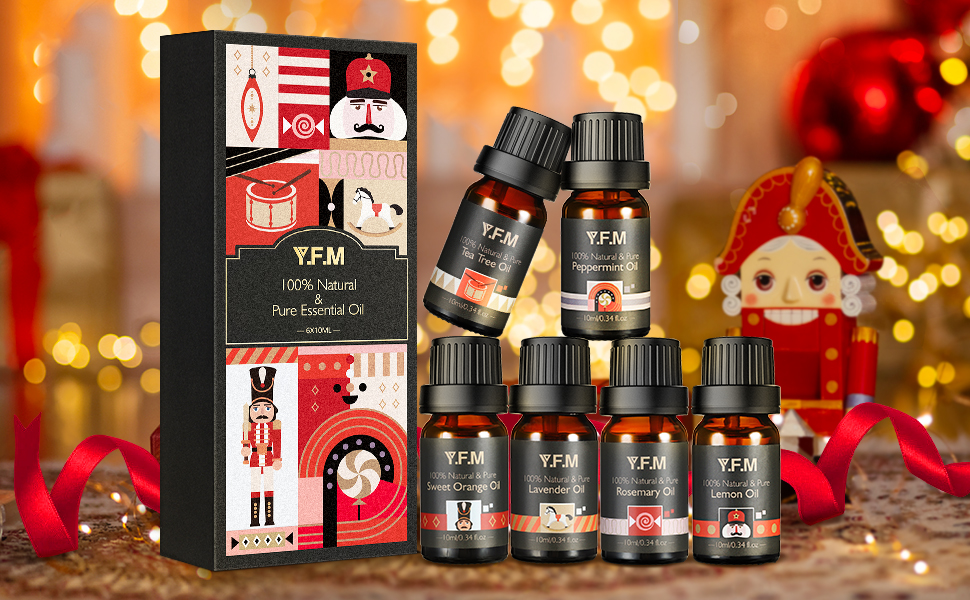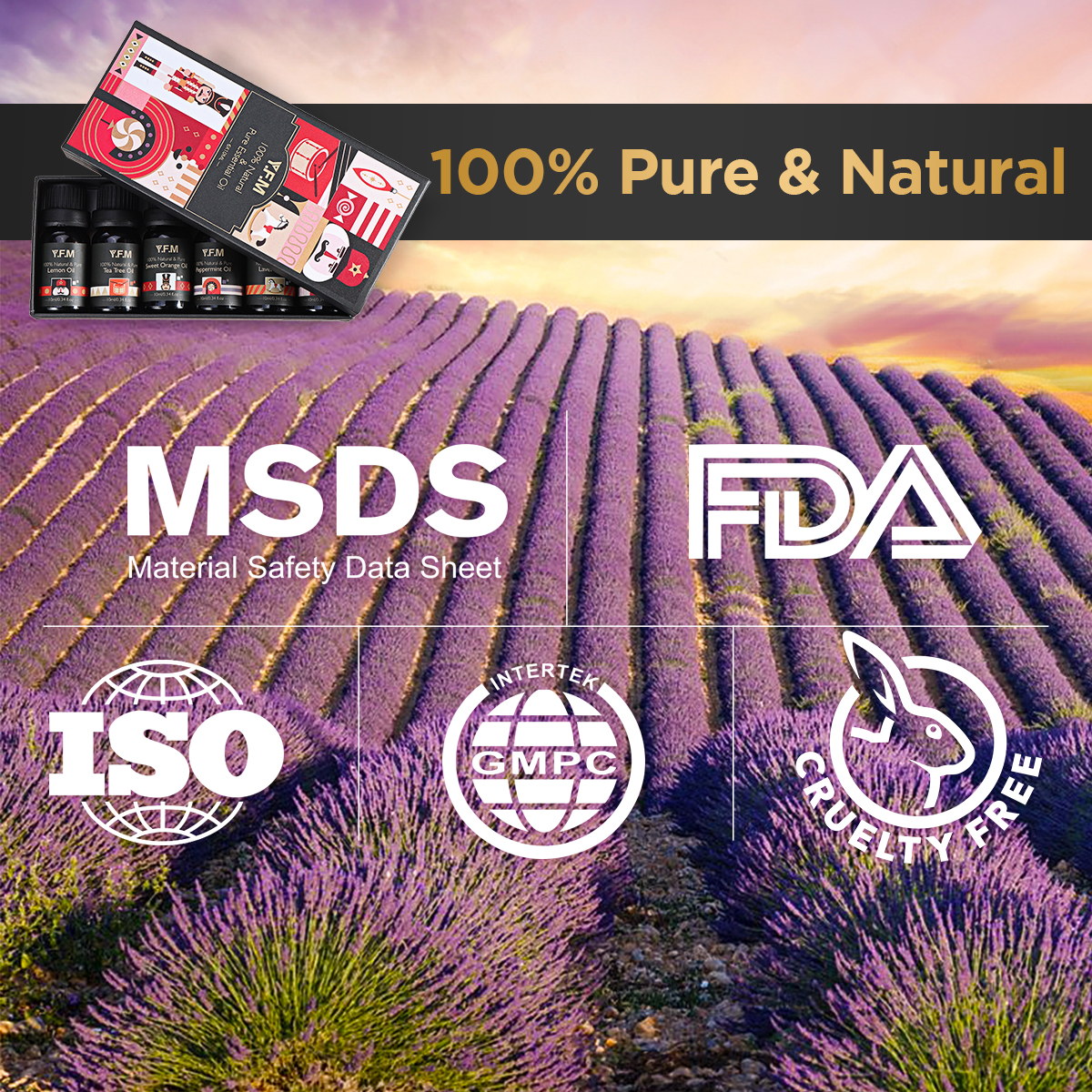 🌿 EFFECT -
do you know that pure essential oils can tremendously help you relieve anxiety and reduce stress? It's true. Their unique, natural anti-stress properties can significantly help relieve a tense nervous system. These amazing oils can improve sleep and help you breathe better which is why they are a must-have for every modern day busy individual.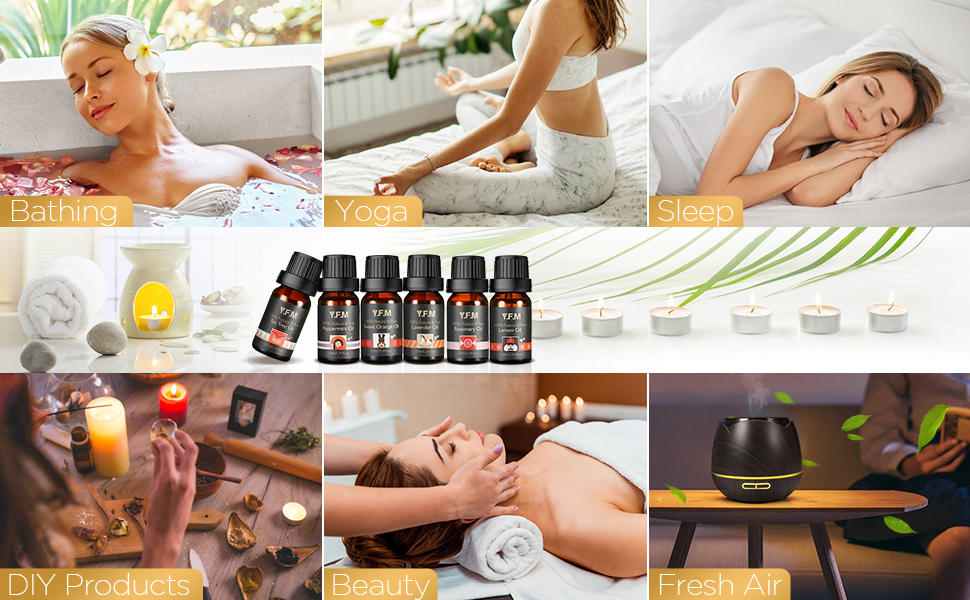 🌿 USE - They work great in a diffuser. You can use them for candles, excellent for even soaps and lotions, add 4-5 drops of essential oil into 10ml of carrier oil for body massage, use them as a perfume in your room defuser- the smells are amazing.
🌿  PRACTICALITY
- Use essential oils in a diffuser to add vitality to your room with a soothing and calming aroma that creates a peaceful atmosphere.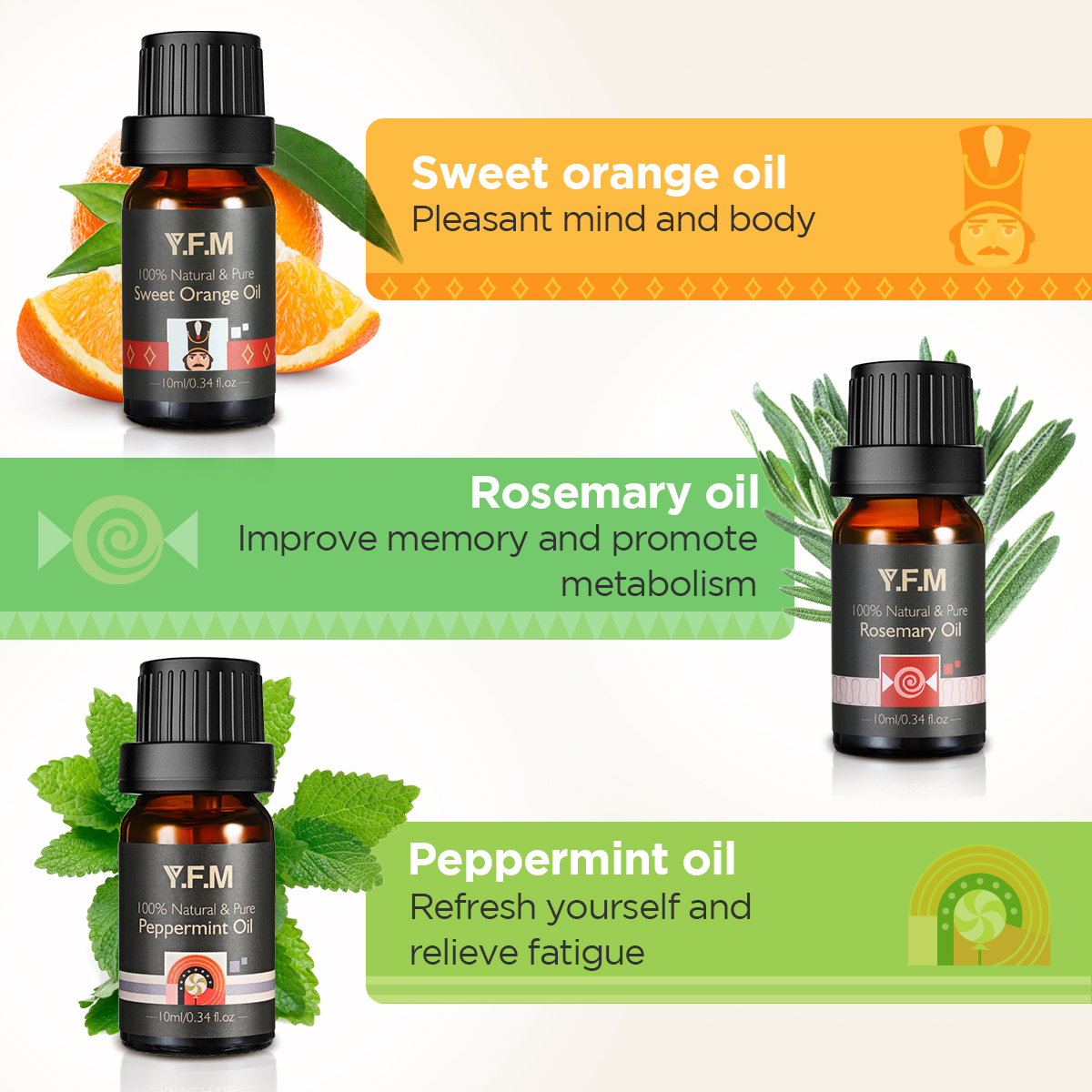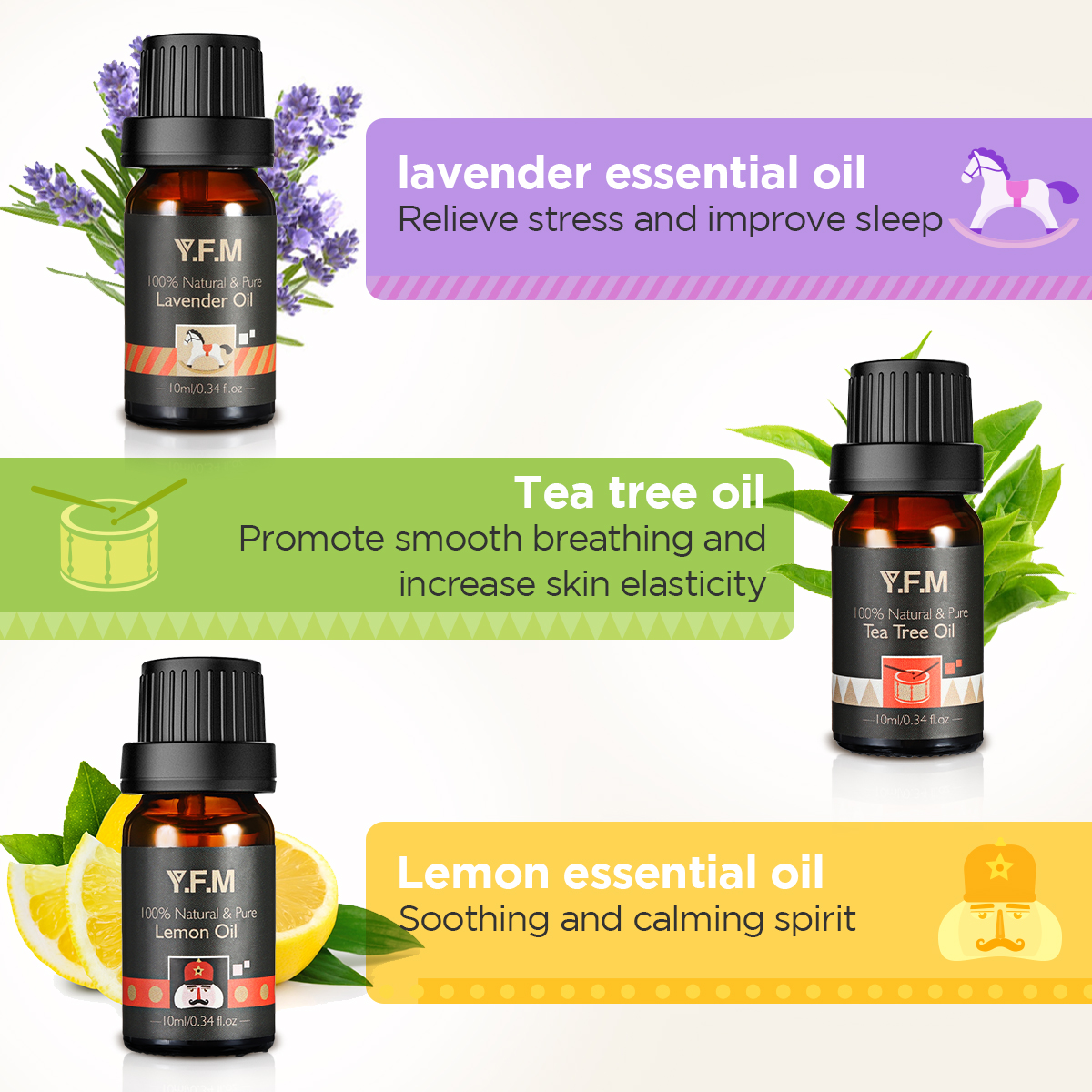 🌿 Valentine's Day Gift -
Modern and unique in design, the gift box comes with 6 different essential oils, each bottle of them has a unique design element. Not only suitable for home use, this also is a great gift for Valentine's Day, Birthday, Wedding, Anniversary, and so on, especially for the coming Valentine' Day Gift.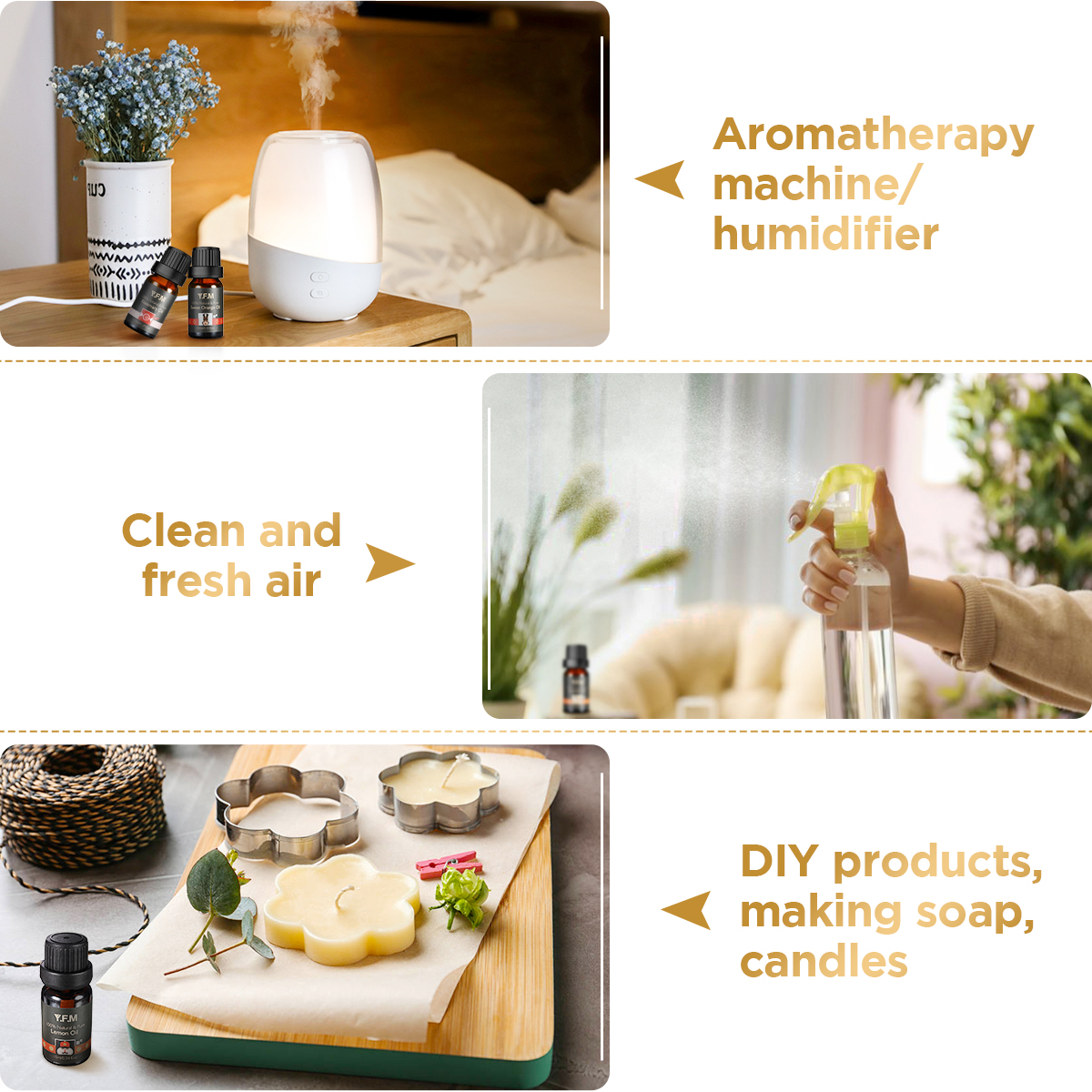 Package Included:

1 x Y.F.M Top 6 100% Essential Oils Set (Lavender, Tea Tree, Orange, Lemongrass, Rosemary, Mint)