Home Wireless Digital Indoor Outdoor Kitchen/Freezer Alarm Thermometer w/ 2 Sensor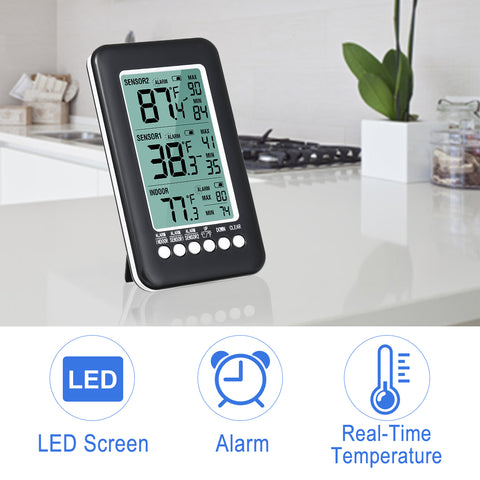 Large and clear LCD Screen provides a easy look of the temperature data. Every column is easy to understand.
Set the alarm max & min temperature.The base will ring once the temperature is higher than the max or lower than the min set temperature. Give a safe notification for your daily life.
Movable sensor, wide coverage ability. Separate sensors can record real-time two more different places near your house, such as garden, patio even your bath, pool temperature if you can seal the sensor with bag. Always be sensitive to the ambient temperature.
Note: the sensors are not waterproof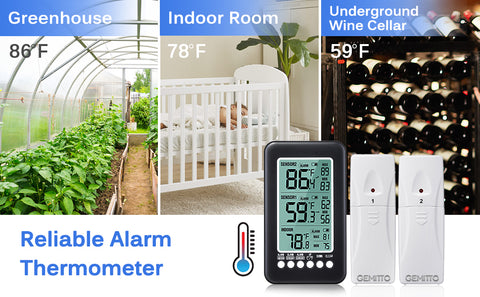 【Temperature Range】
The outdoor temperature is between -40°F~140°F (-40°C~60°C) and indoor temperature is 32℉~122℉ (0°C~50°C). Indoor/outdoor thermometer has switch for degree Celsius/ Fahrenheit temperature unit.
Suitable for many circumstances, such as freezer, kitchen home, outdoor pet house greenhouse, etc.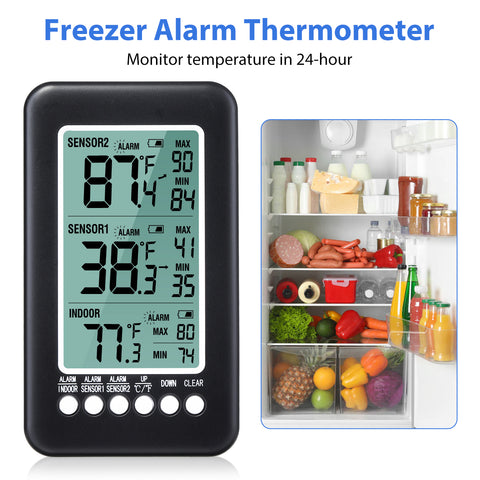 【2 Wireless Sensors】
The wireless indoor outdoor thermometer synchronously monitors indoor/ outdoor temperature. The signal can be received timely and quickly within the transmission range. Conveniently displays the temp. on the screen automatically, so you can know outside temperature when you stay at home.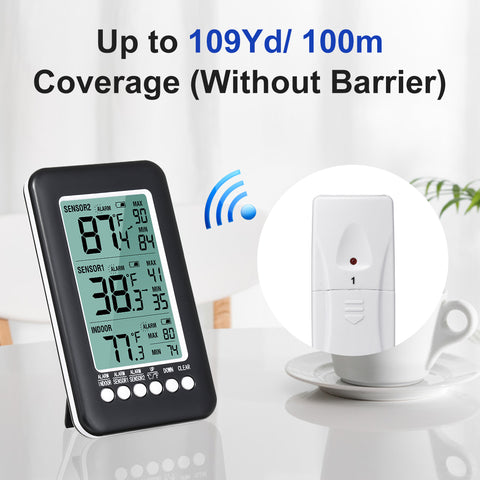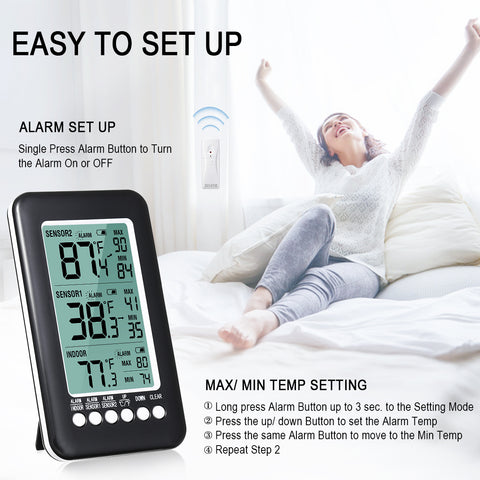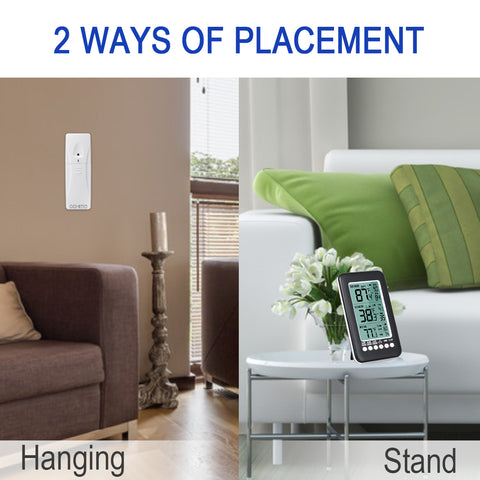 【Multiple Mounting Options】
The refrigerator tempeture monitor features a fold-out stand and wall-mounted design, you can hang it on wall, Stand it on the table, or Stick it to your refrigirator by the magnets on the back, providing the best readings for indoor room or outdoor temp. It's a Great and Smart thermometer for your modern life.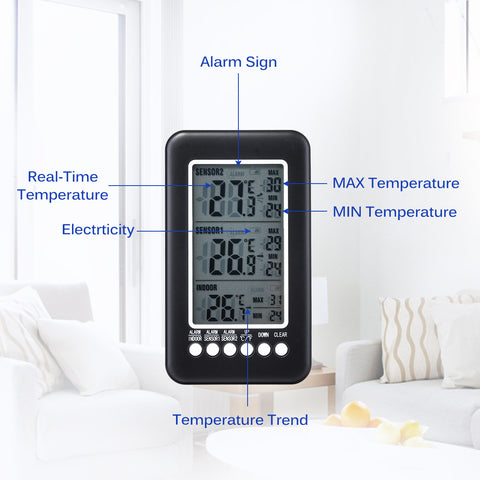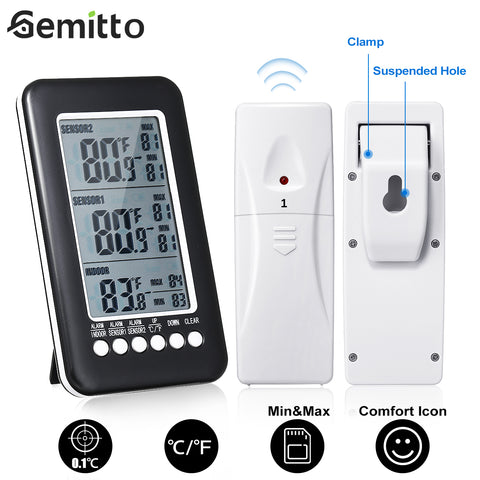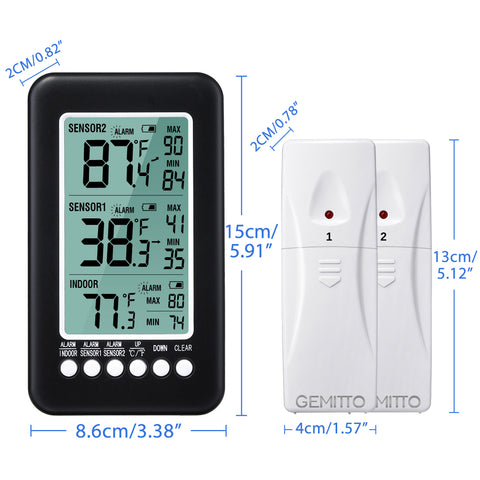 Specifications
Update Rate: 10 seconds
Indoor: 32 ℉ ~ 122℉
Outdoor: -40 ℉ ~ 140℉
Size of Base: 5.91" x 3.38" x 0.82"
Size of Sensor: 5.12" x 1.57" x 0.78"
Package Included
1 x Base
2 x Sensor
1 x User manual
very accurate temperature readings!
got thermometer to keep track of upstairs temperature. very accurate, second sensor is downstairs and matches thermostat 👍
good value
the sun rises on the south side of my house so I was curious to the difference in temperature between the two sides and it's been amazing these were easy to work the clip on it was really no setup and I love it I absolutely love it the magnet on the refrigerator makes it super convenient
very accurate temperature readings!
got thermometer to keep track of upstairs temperature. very accurate, second sensor is downstairs and matches thermostat 👍
good value
the sun rises on the south side of my house so I was curious to the difference in temperature between the two sides and it's been amazing these were easy to work the clip on it was really no setup and I love it I absolutely love it the magnet on the refrigerator makes it super convenient