6 Colors Matte Velvet Liquid Lipstick Gift Set, Waterproof & Long Lasting, High pigmentation
6 Colors Matte Velvet Liquid Lipstick Gift Set, Waterproof & Long Lasting, High pigmentation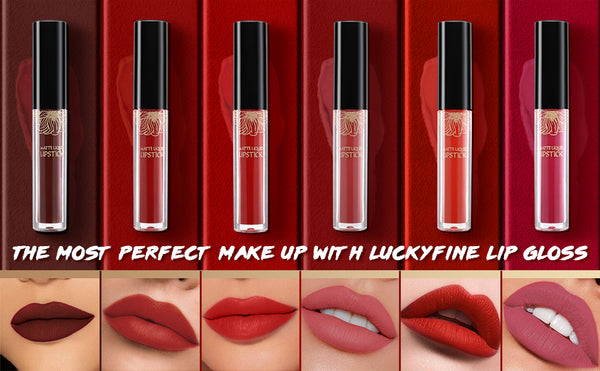 Matte Lip, Never Get Out Of Style
Charming matte, long-lasting moisturizing and waterproof, easy to remove with lip cleansing oil.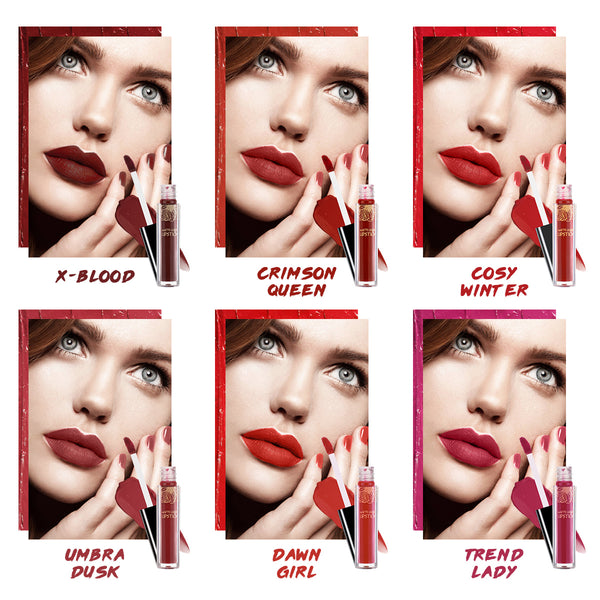 A Meet-All-You-Needs Lipstick Gift Box
Super long-lasting and Waterproof. Give you a different experience, It's silky, exquisite and elegant, make up your lips lightly, suitable for all seasons makeup.
Whatever sexy look or cute look, you can finish in this gift set.

Each lip gloss comes in a clear tube to accurately see the color inside. Each shade is true-to-color.
Include:
X-BLOOD, CRIMSON QUEEN, COSY WINTER, UMBRA DUSK, DAWN GIRL, TREND LADY.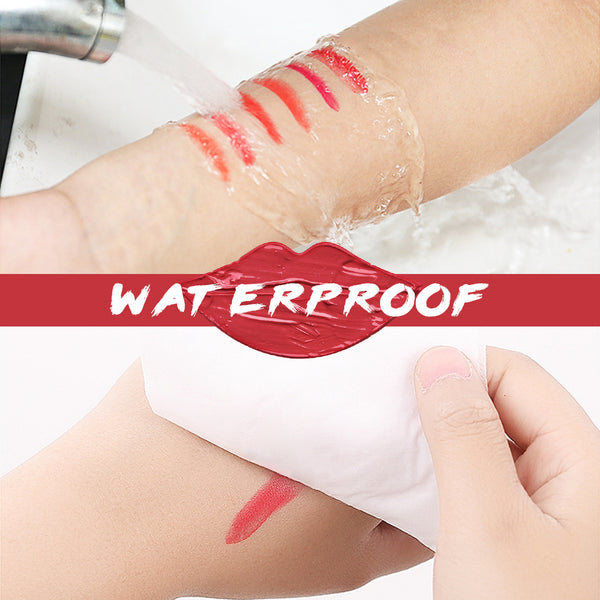 Package includes 6 Pcs lip gloss makeup kit + nice makeup box. Perfect as a gift send to Love, family, and friends.