118PCS Rainbow Sorting Counting Bears Educational Toy Set, Matching Cups, Dices, Montessori Math Matching Game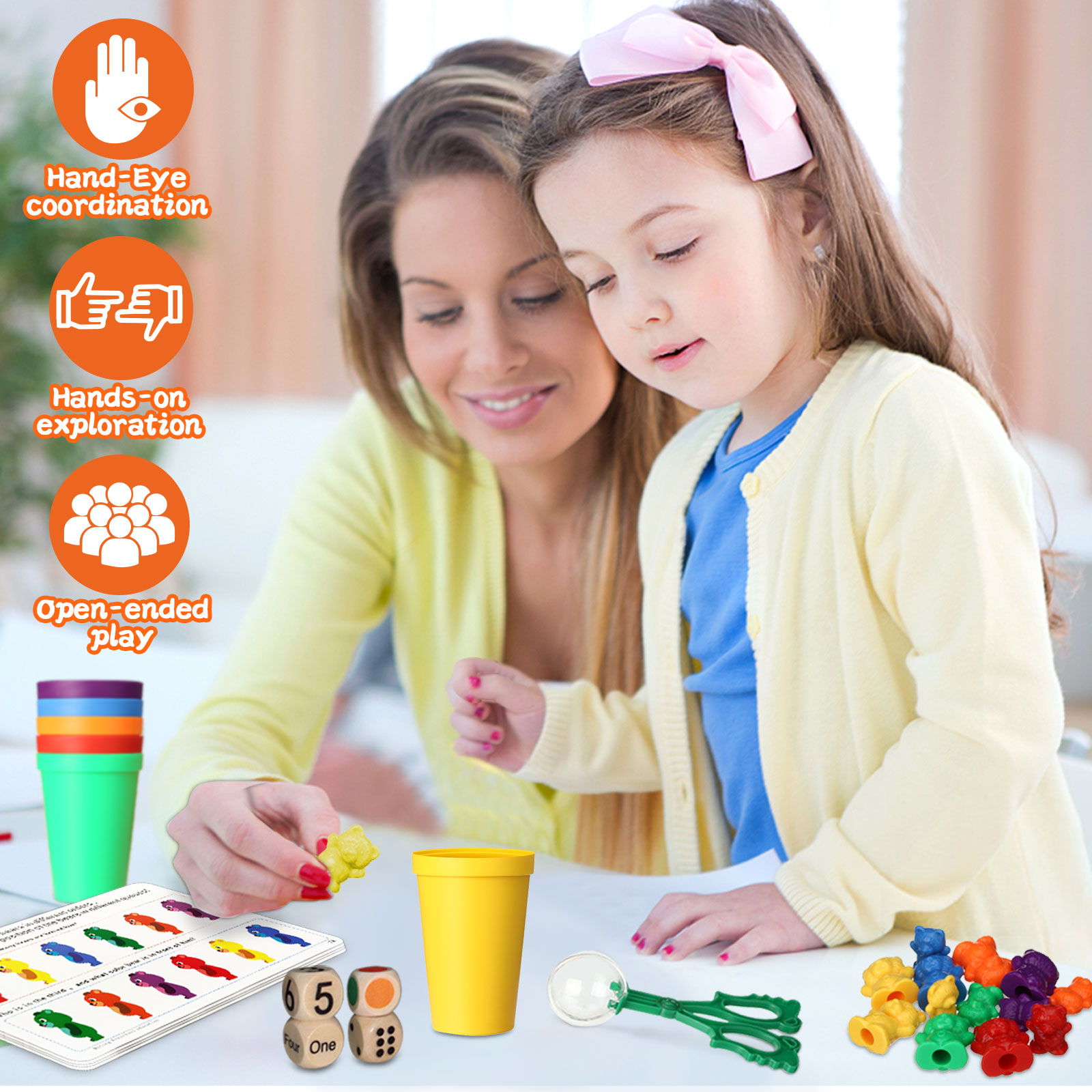 ❤ Exclusive Bonus Value Bundle
More Accessories, extra fun. Rainbow countingBears toy game set contains 90 Bears,4 dices, makes this perfect Act-Play counting sorting toys for fun toddler games. Upgrade 15 Double-sided Activity Cards that includes rainbow color sorting&counting activities designed to MOTIVATE AND STIMULATE YOUR CHILD'S MIND. These toddler toys make for the best fun educational toys for Christmas or Birthday Presents and gifts for kids Toddlers, 3, 4, 5 or 6year olds!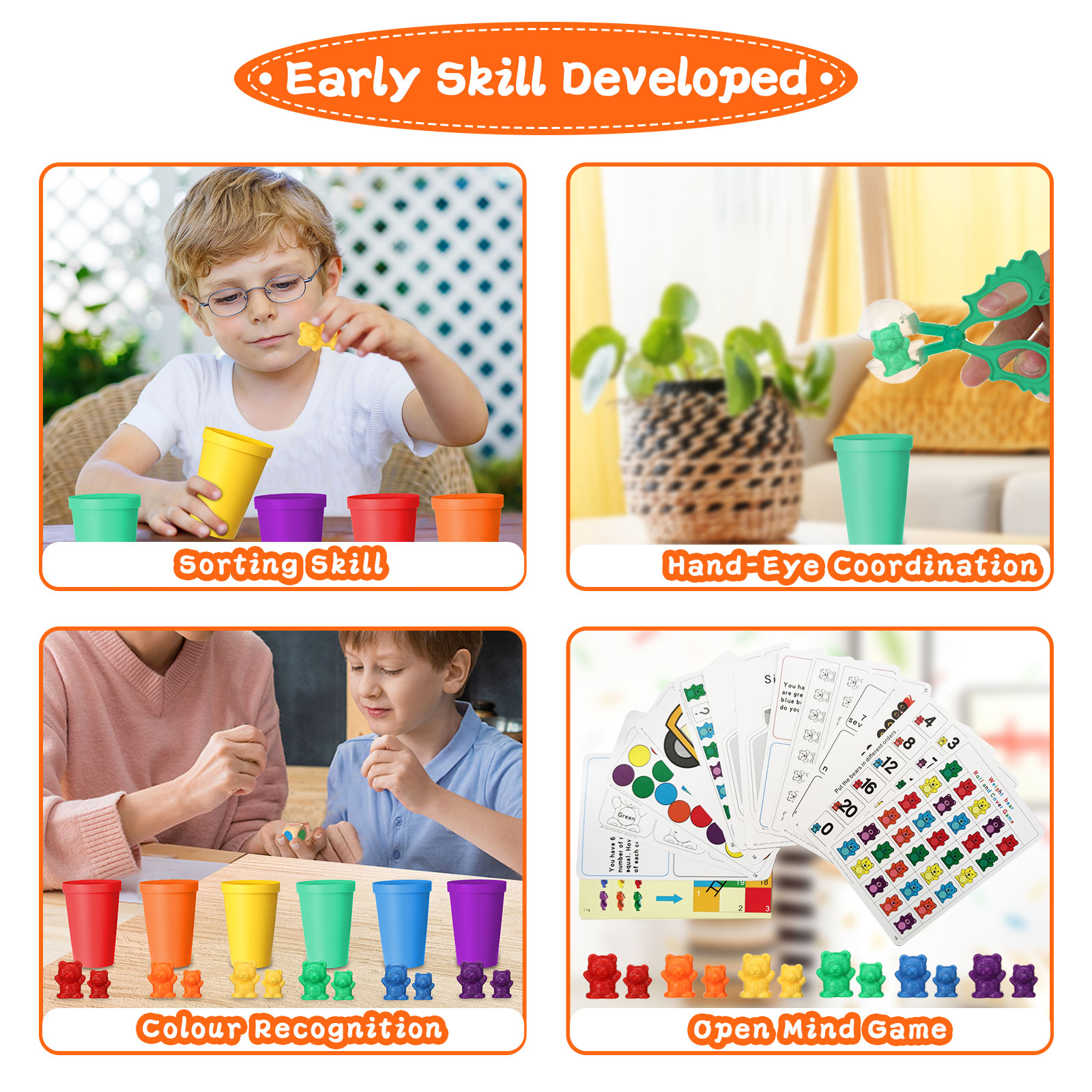 ❤Nurtures Cognitive Skills
Sorting different color bears can enhance your children's Motor-Skills and the ability to identify colors. Improved imagination, critical thinking ability, logical thinking ability, memory skill. These Preschool learning toys as occupational therapy toys for toddlers, preschool and k-3 boy or girl; these occupational therapy gifts will improve hand-eye coordination and fine motor skills development of 3,4,5 or 6-year-old preschoolers to learn to add, count,sort&stack.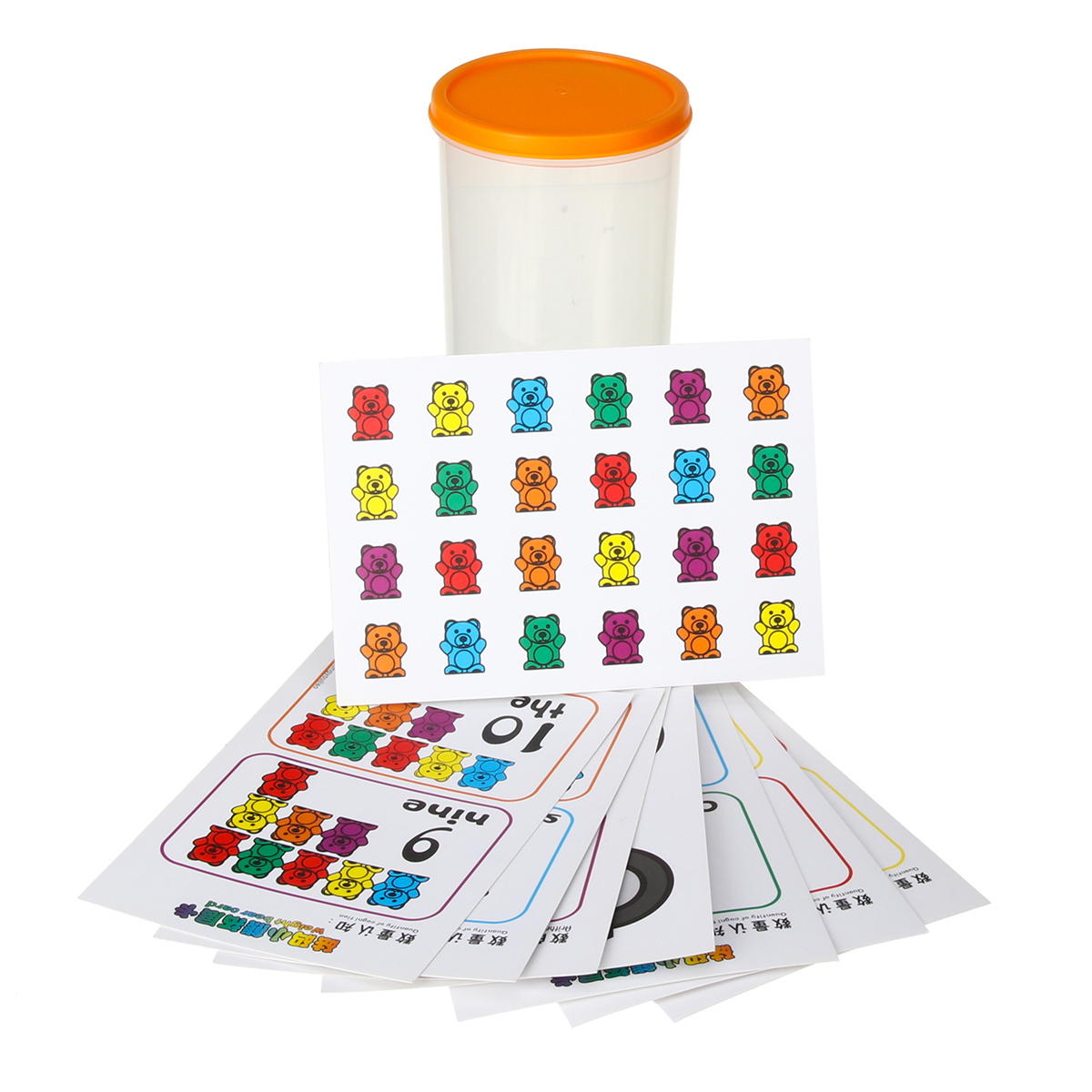 ❤ Develop Math Skills
These counting bears teach young children mathematical concepts such as addition, subtraction, multiplication and division. Sorting toys make fun TEACHING AND LEARNING RESOURCES for teaching color recognition&basic mathematics concepts to toddlers. Use for educational games or boys and girl toys for kids math games for 3-year-old toddlers through kindergarten and elementary and homeschool supplies.
NOTE: The numbers on the bear are weights, 3 and 6 mean the weight is 3g and 6g.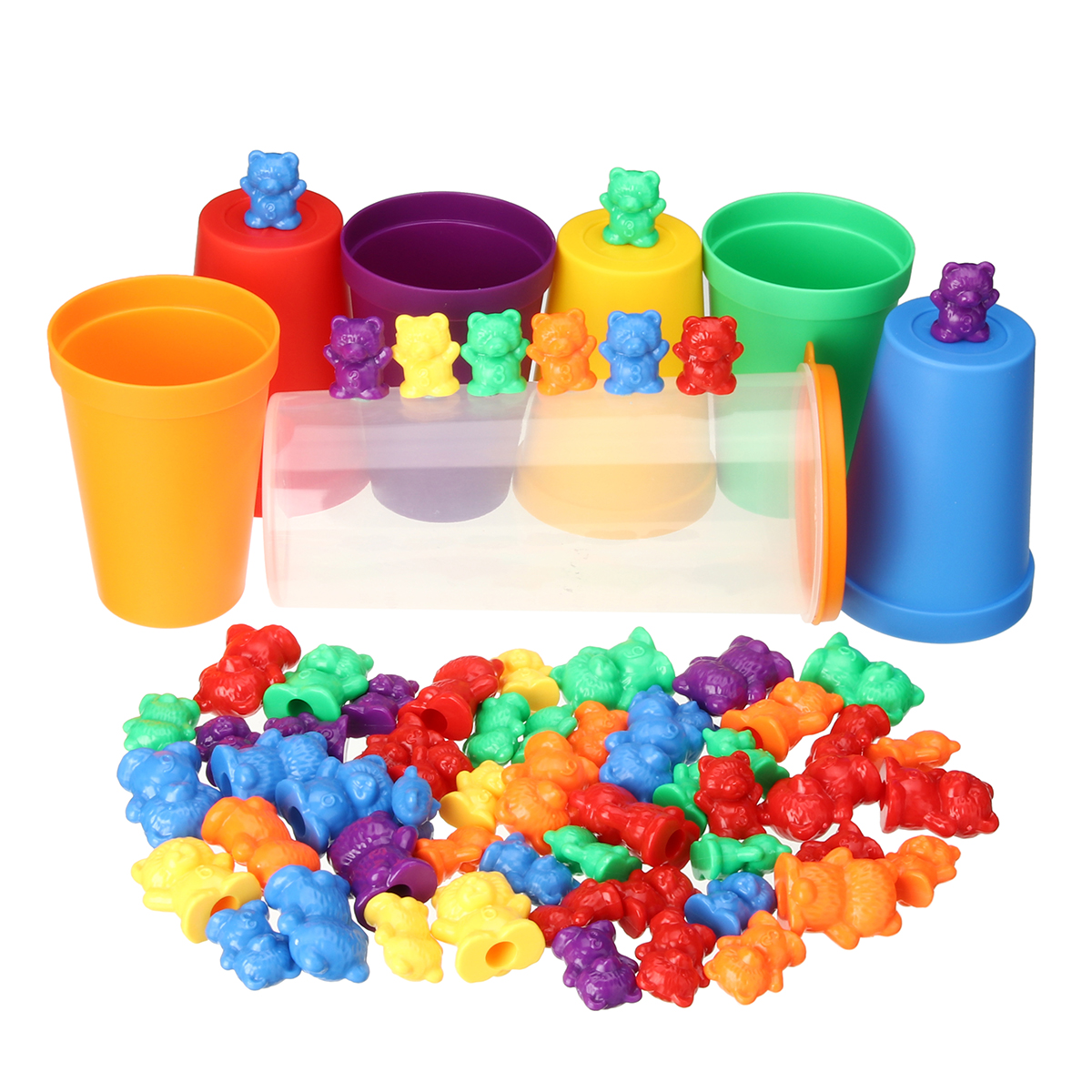 ❤ Fine Motor Skills
These toddler educational toys encourage kids to use sorting skills. Perfect for Montessori and STEM programs.While they dump the bears out and return to the cups using their thumb and pointer finger. You can create your own games or follow our instructions. Perfect to teach sorting, counting and color coordinating stimulate learning. Allows children to focus their attention on the movement and placement of objects as they become aware of balance, coordination and gravity.