12 Pattern Waterproof LED Moving Projector Stage Light for Christmas Halloween Laser Lamp, US Plug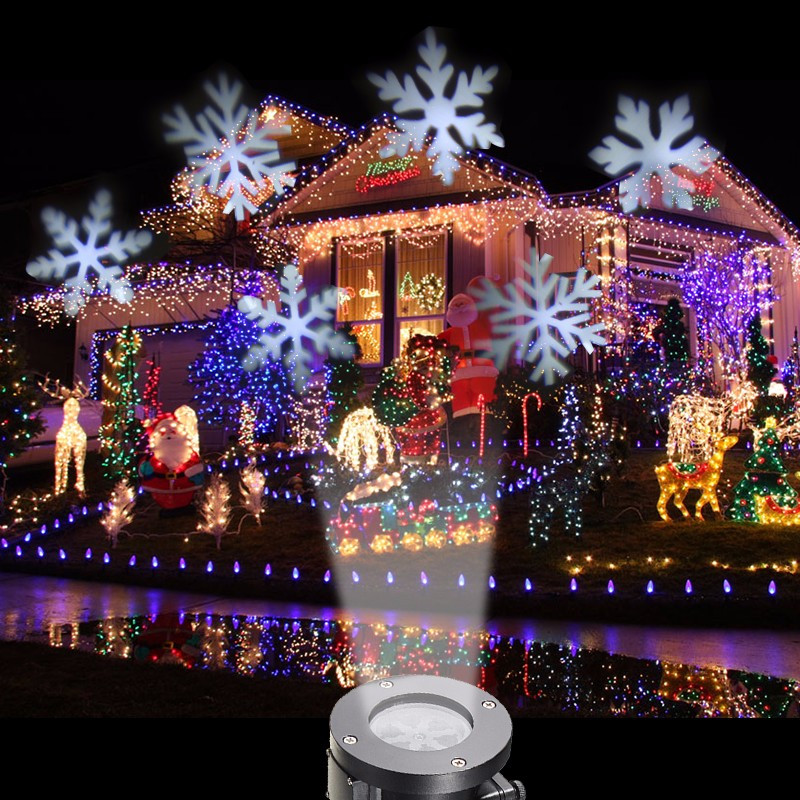 Wall decoration light, pattern moving automatically, take more fun for your party, festival and family party.
Creates the magical illusion of thousands of falling pattern that adds dynamic movement to your outdoor holiday display.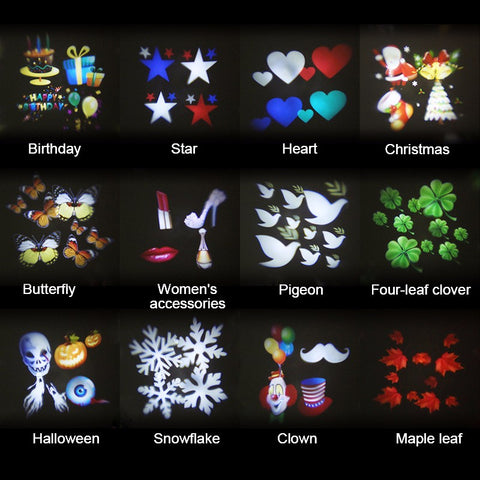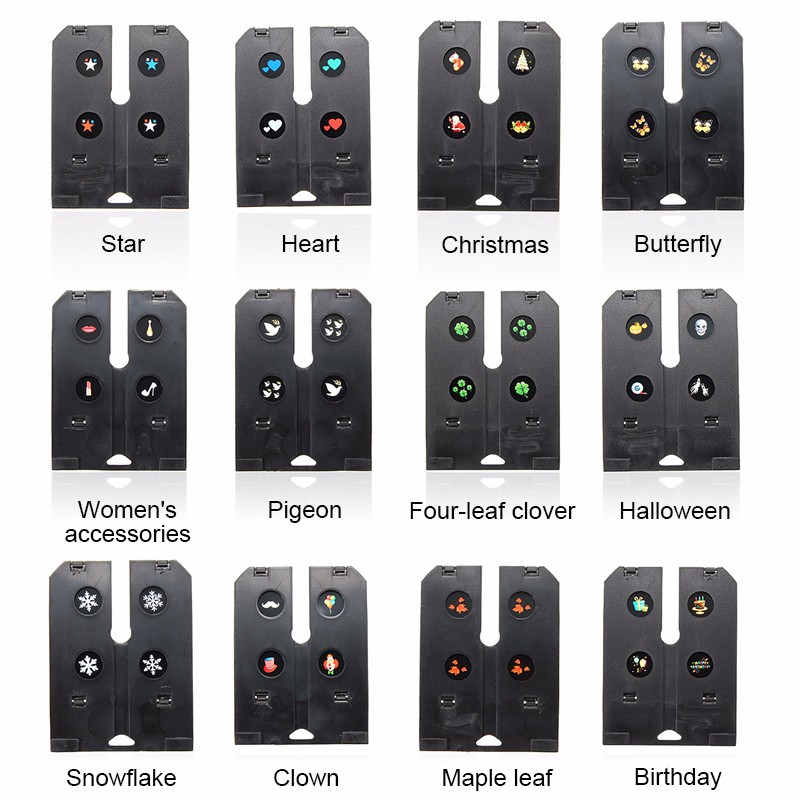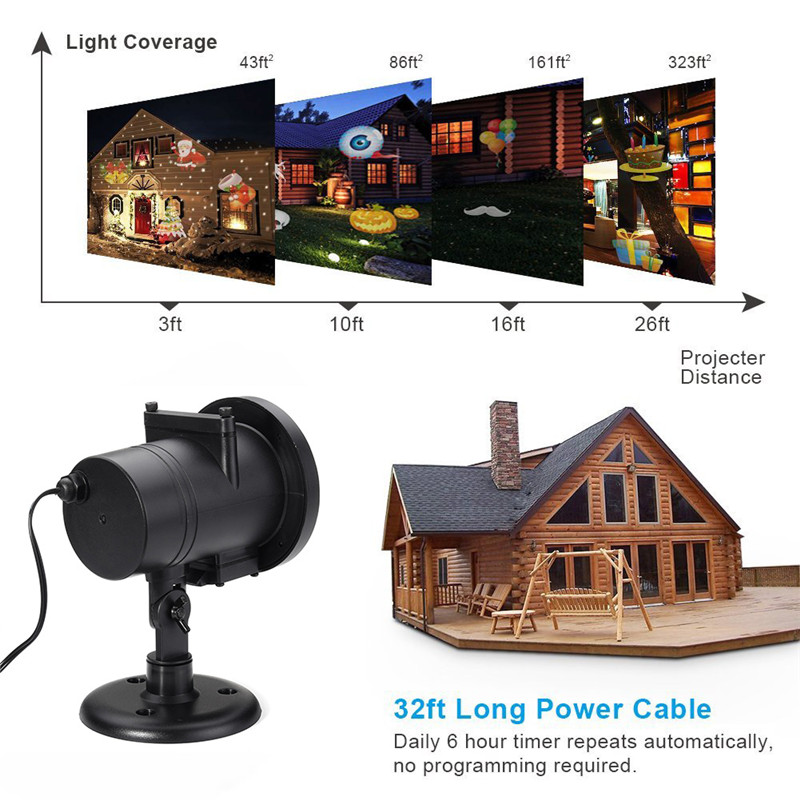 LED light decorations to use up to 80% less power than incandescent lights.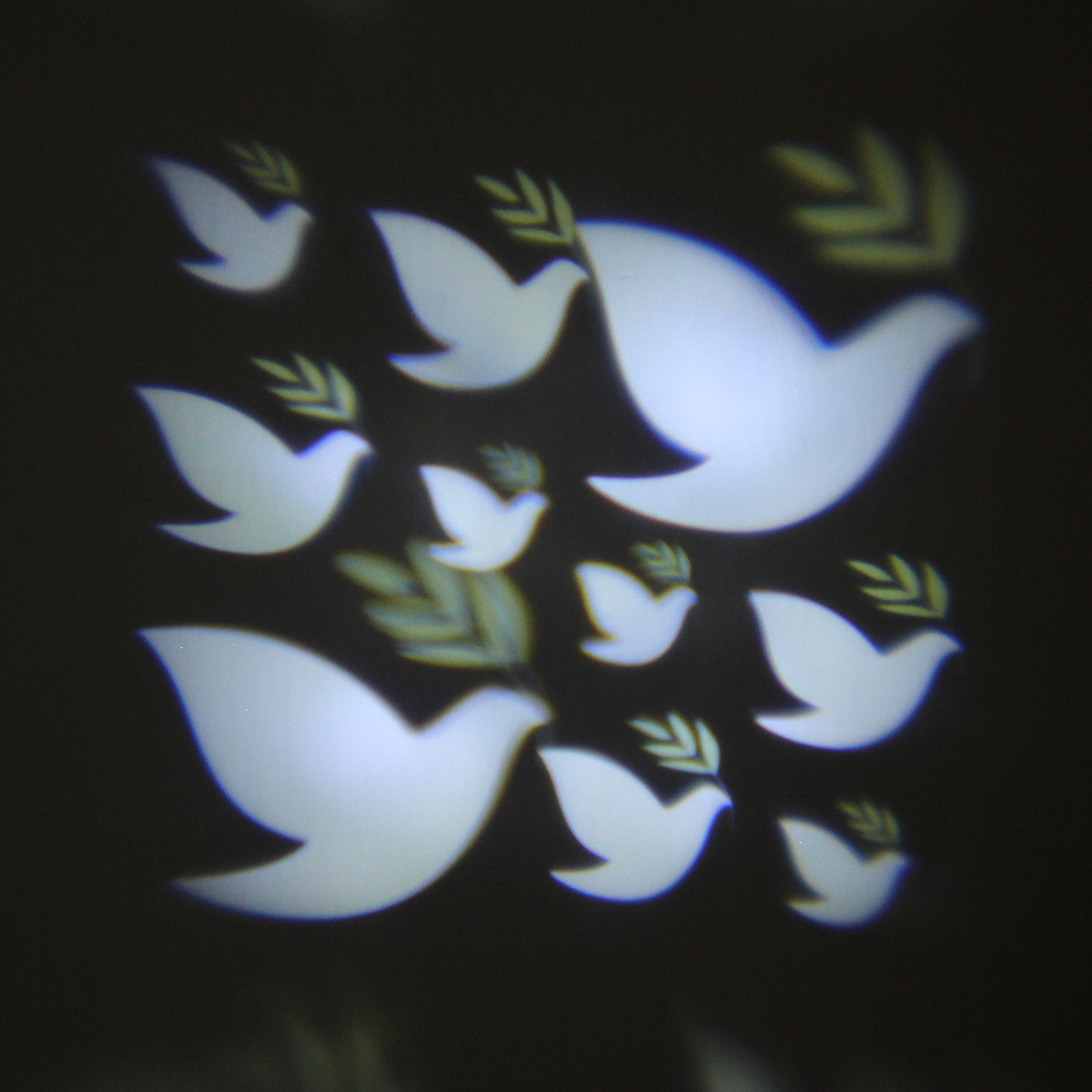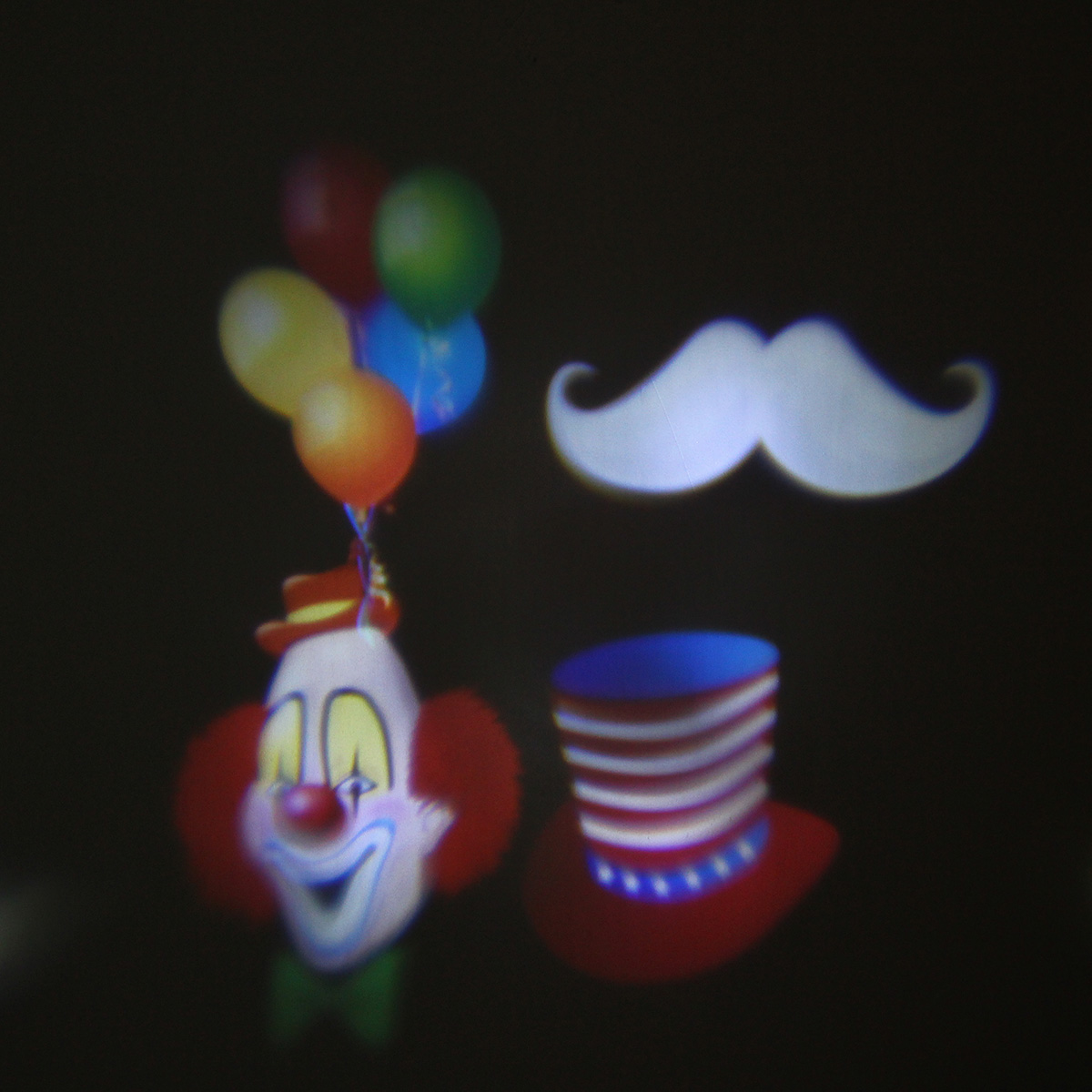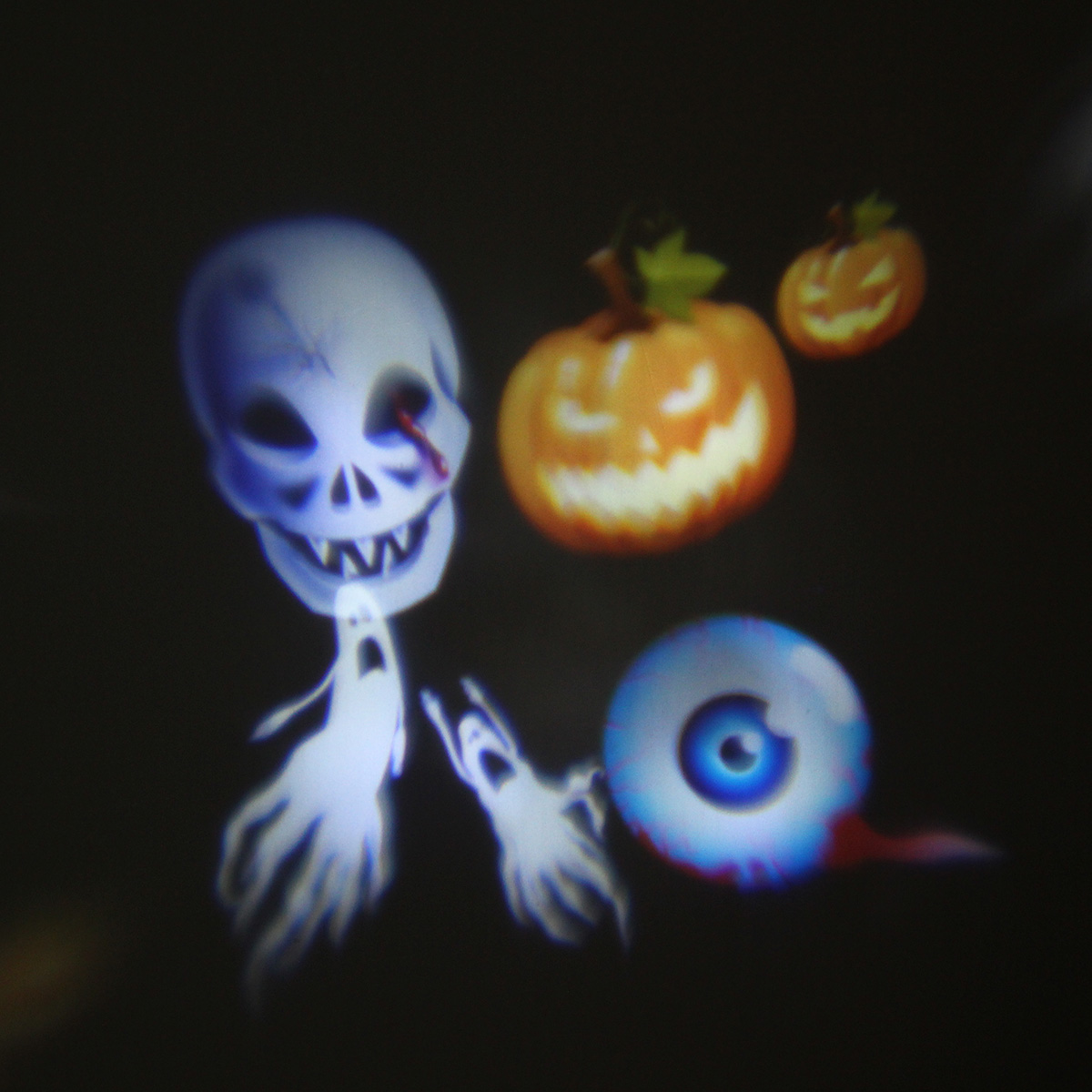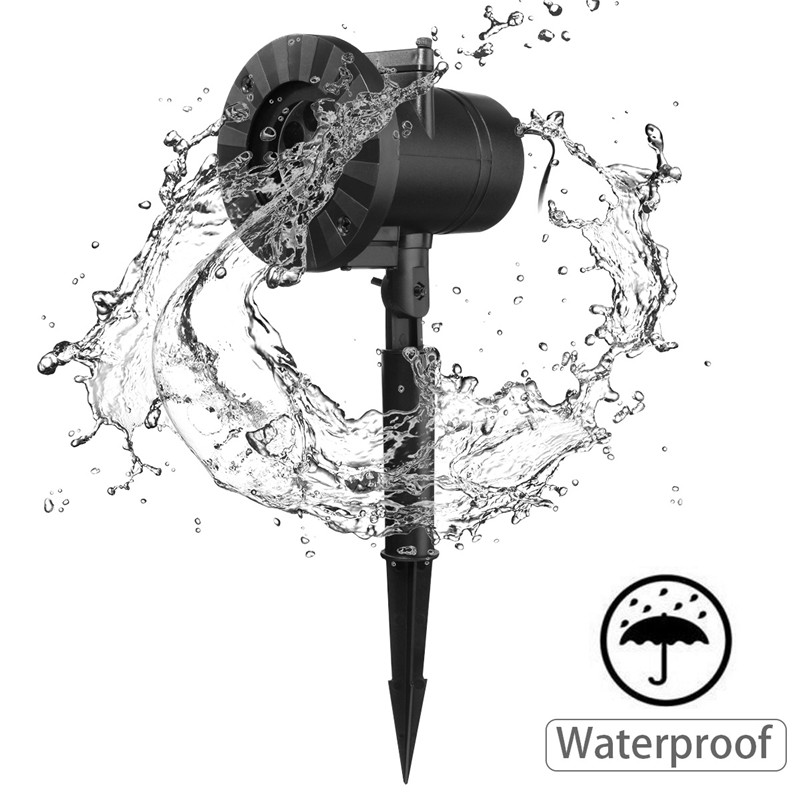 Waterproof IP65, indoor or outdoor are available. Safety for your eyes, even use in the rain weather, but can't use in the heavy rain weather.
Durable, even in very cold days, it could work well. Low voltage products, plug the power cord increase 5 meters, is much safer than other outdoor lights.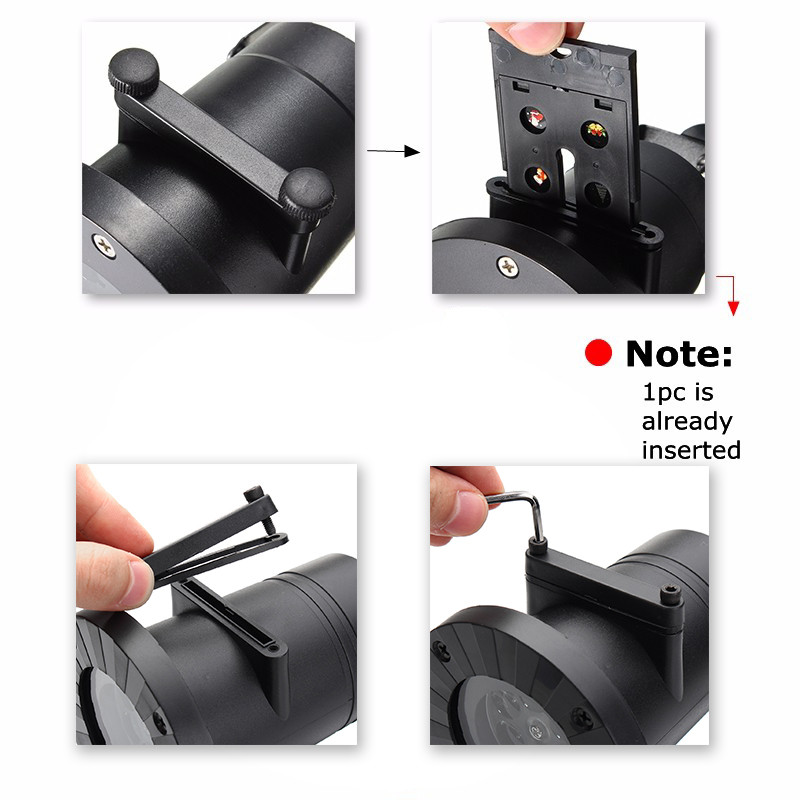 Simple assembly, easy for yard decorating, set it up in a few minutes.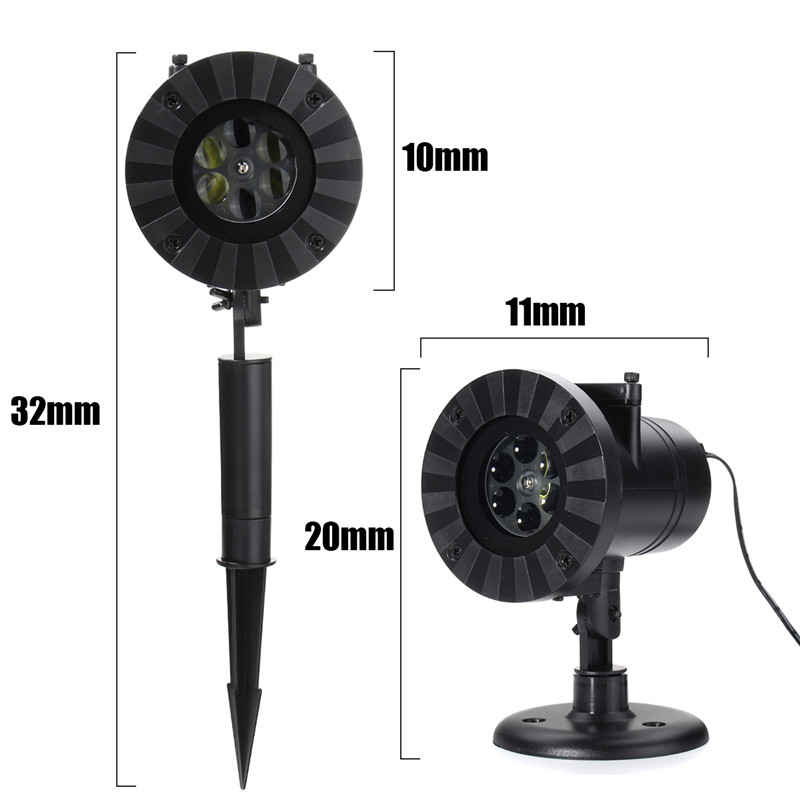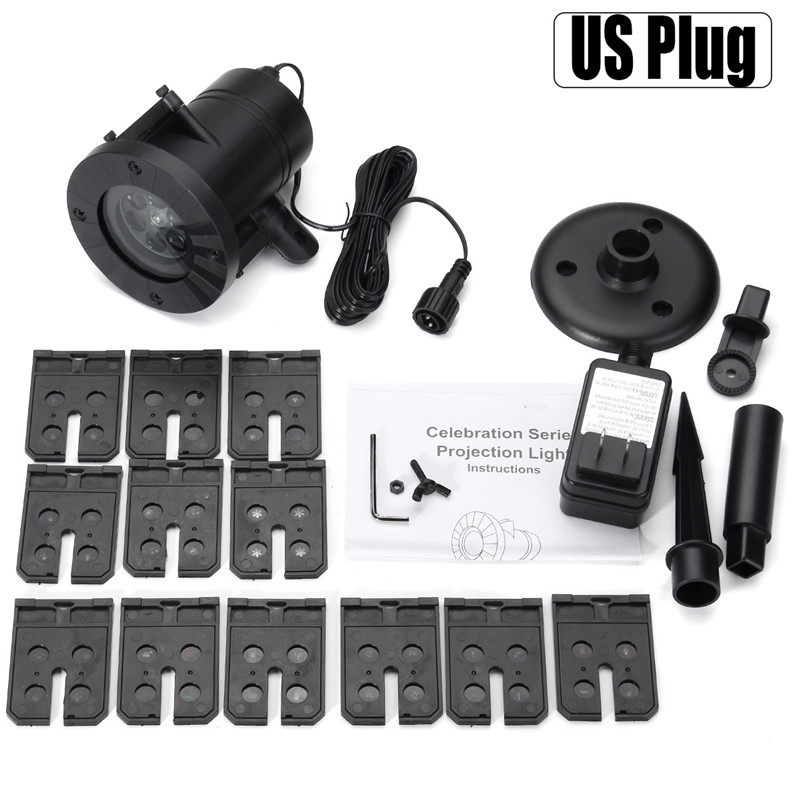 Specification:
Input Voltage: AC 100V-240V Output Voltage:12V/500mA
Output Voltage: 12V/500mA
Light source: LED, 4ps
Case Material: Plastic
Led light wattage: 4W
Waterproof IP65
Project Distance: Max 20 meters
Project Area: 20~30㎡
Projector Pattern: Christmas, Birthday, Butterfly, Clown, Four-leaf clover, Halloween, Heart, Maple leaf, Pigeon, Snowflake, Star, Women's accessories