12PCS Kitchen Utensil Sets with Holder, Stainless Steel Handle Silicone Utensils, Heat-resistant BPA-free

12PCS Kitchen Utensil Sets with Holder, Stainless Steel Handle Silicone Utensils Set, Heat-resistant BPA-free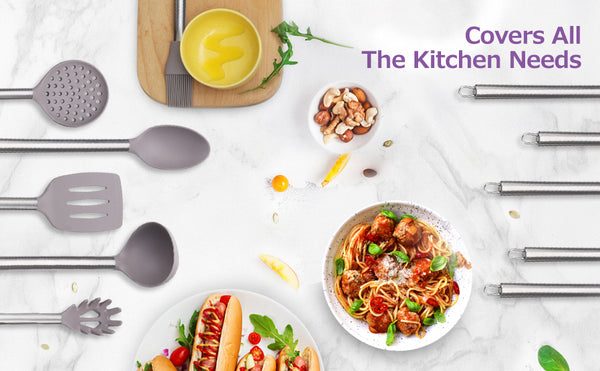 Covers All The Kitchen Needs - Carefully selected for the most use utensils. Suits for professional or household cooking, these cooking utensils set cover all your kitchen needs. Perfect house helper and perfect housewarming gift.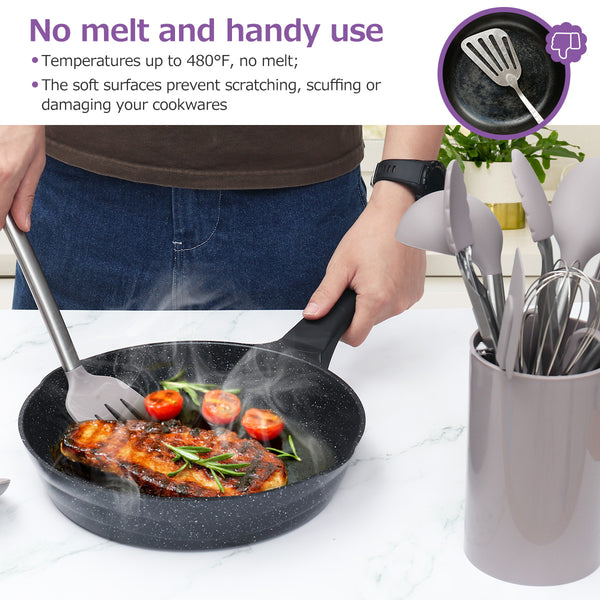 100% Safe Food Grade Silicone - Made of BPA free soft food-grade silicone, non-toxic, non-stick and without odor, heat resistant. This set allows the utensils to withstand temperatures from -22°F up to 480°F ( -30°C to 248℃ ) so that you do not have to worry they will melt; It also won't scratch your non-stick cookware, pots & pans.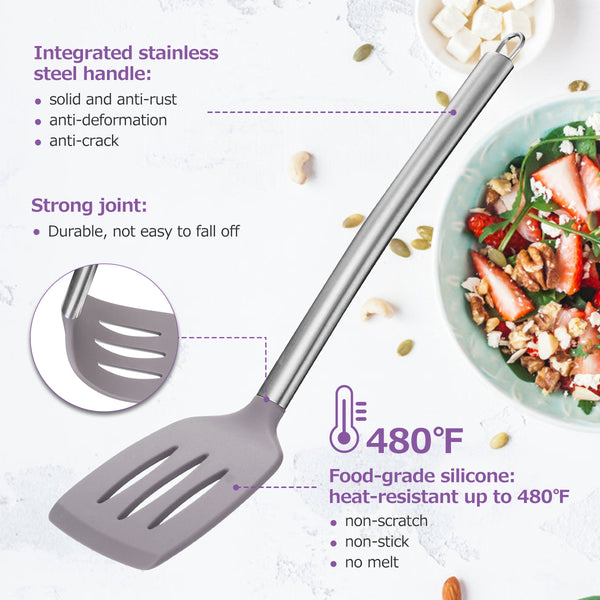 Durable Seamless Stainless Steel Handle -This utensil set's handle is designed with stainless steel which is anti-rust, anti-discoloration and it will not bend like plastic utensils, or break like the wooden handle.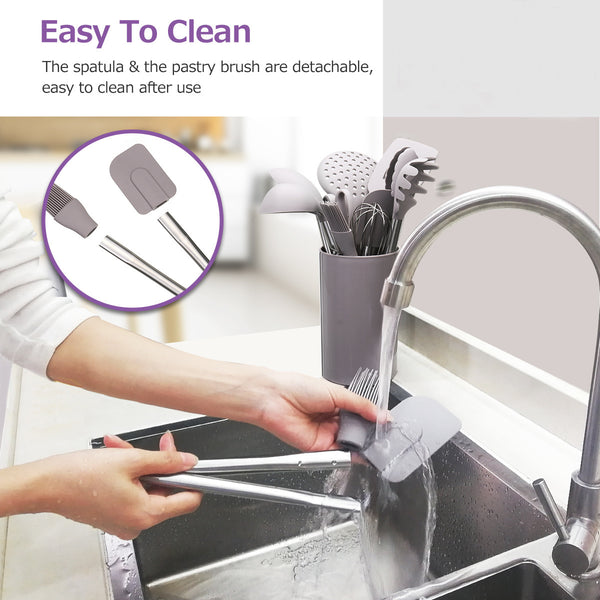 Easy To Clean & Hand Wash Only - This stainless steel kitchen utensils resist rust and odor, making cleaning easier than ever. Hand wash only, not dishwasher safe, please dry them with a cloth after cleaning.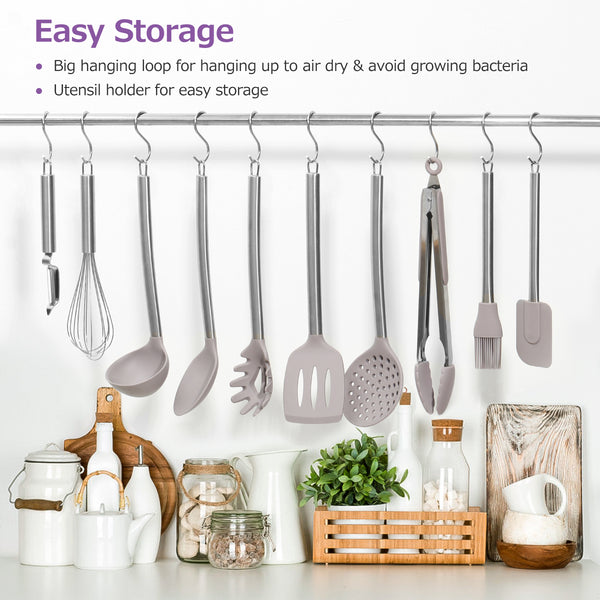 Easy To Store - There is a hanging loop at the end of the utensil for easy storage. The package also comes with a utensil holder. There is a hole on the holder's bottom to let water out, which can keep dry to prevent bacterial growth.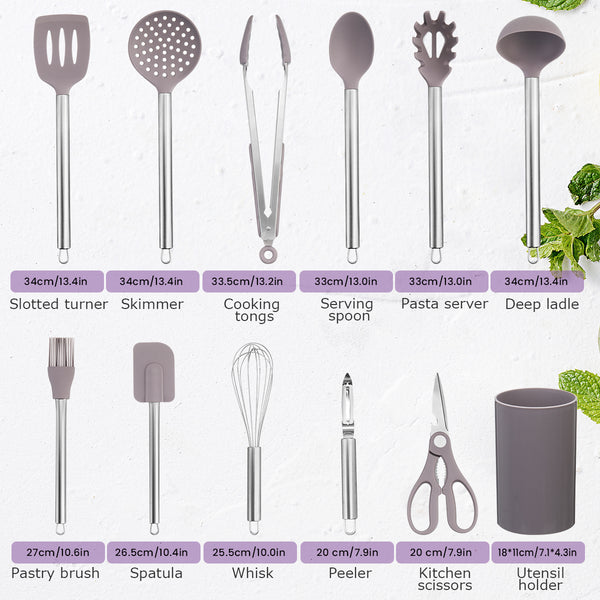 Package Include:
1 x Slotted Turner  

34cm / 13.4''

1 x 

Skimmer 

34cm / 13.4''

1 x 

Cooking Tongs

33.5cm / 13.2''

1 x Serving Spoon

33cm / 13in''

1 x 

Pasta Server  

33cm / 13''

1 x 

Deep Ladle   

34cm / 13.4''

1 x Pastry Brush 

27cm / 10.6''

1 x Spatula  

26.5cm / 10.4''

1 x Whisk    

25.5cm / 10''

1 x 

Peeler  

20cm / 7.9''

1 x 

Kitchen Scissors

20cm / 7.9''

1 x Utensil Holder 

18*11cm / 7.1*4.3''