3/4 PCS Filter Replacement for Dyson Cordless Vacuum Cleaner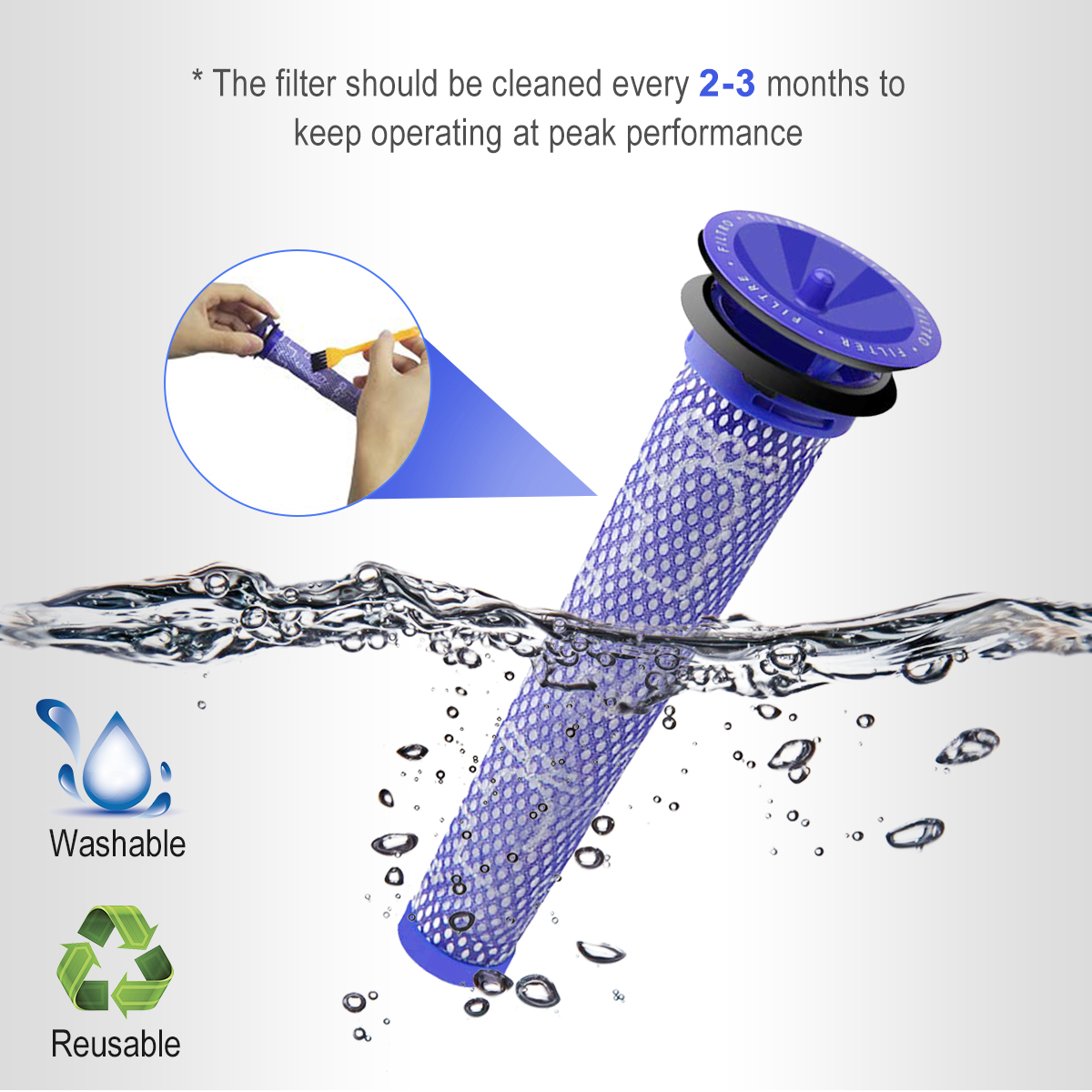 HEALTHIER LIFESTYLE
Replacement pre-filter for, which helps to improve the suction of the vacuum, can effectively remove small dust, dirt, pollen, cigarette ash, and pet hair while preventing dust going into the motor. It helps us breathe fresh air and protects your family from allergens and other particles in the air while absorbing odors.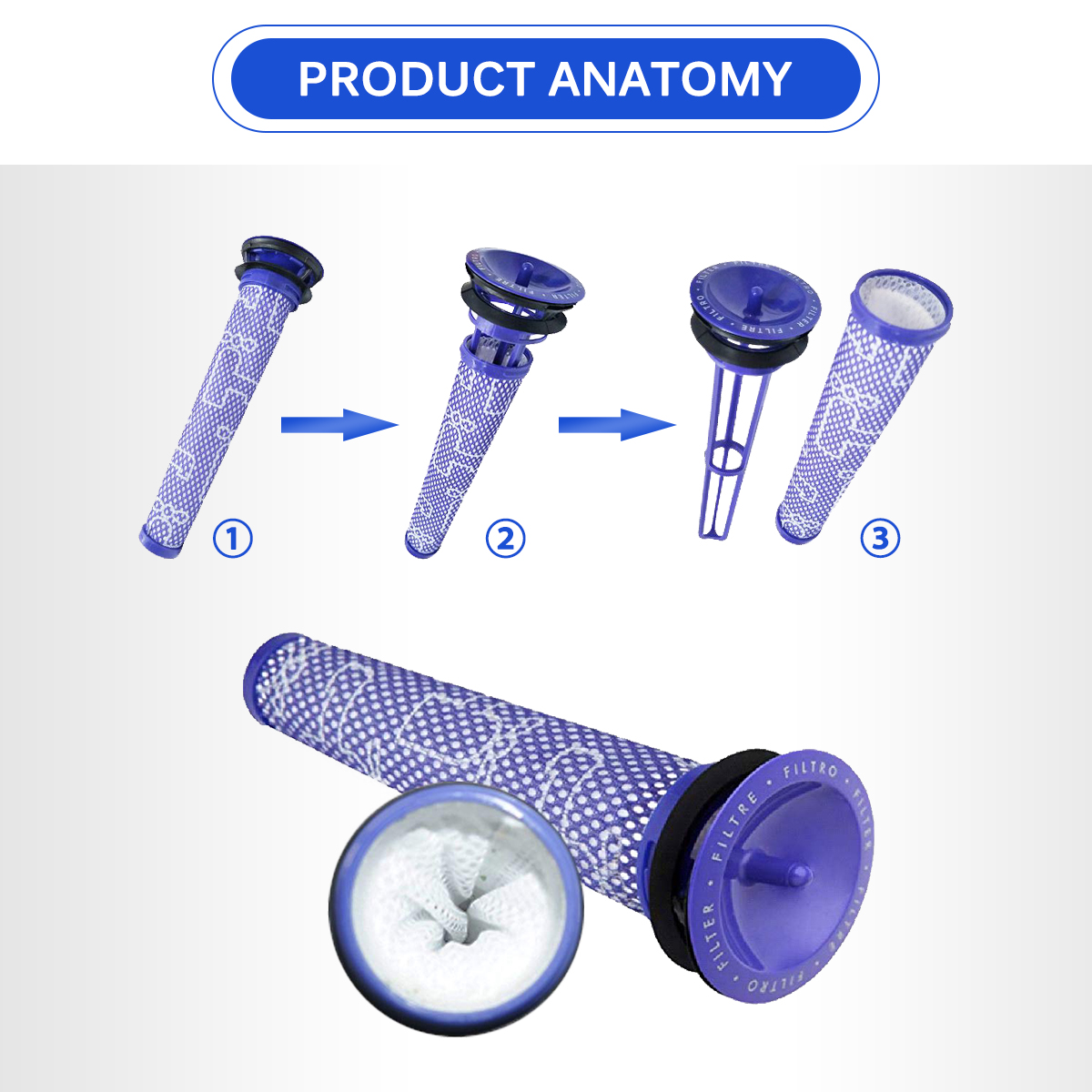 PREMIUM QUALITY PRE FILTER
Stick Vacuum Filter replacement made of high-quality breathable cotton and strong bracket, large filtration area and high precision. High-quality filter which helps to improve the suction of the vacuum cleaner.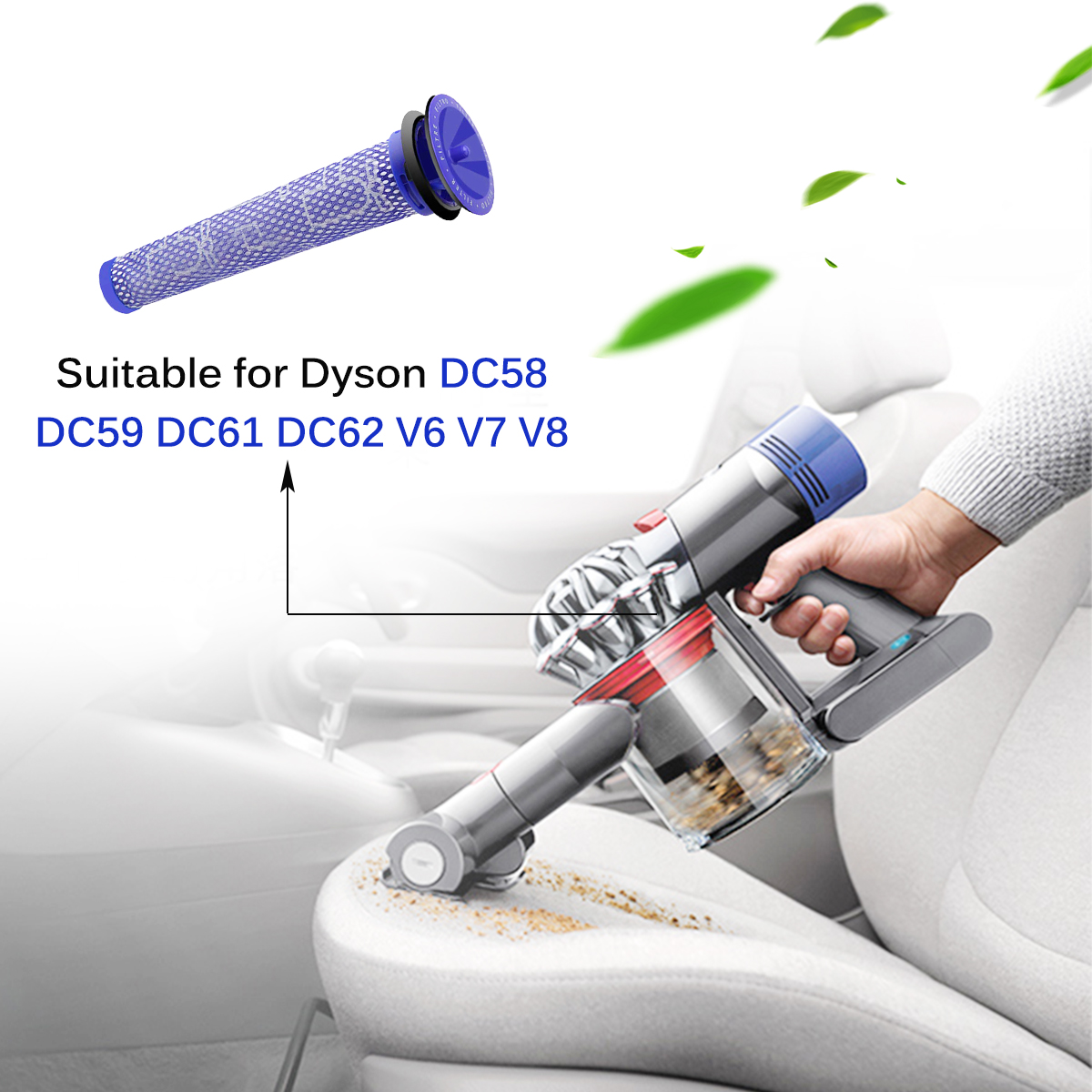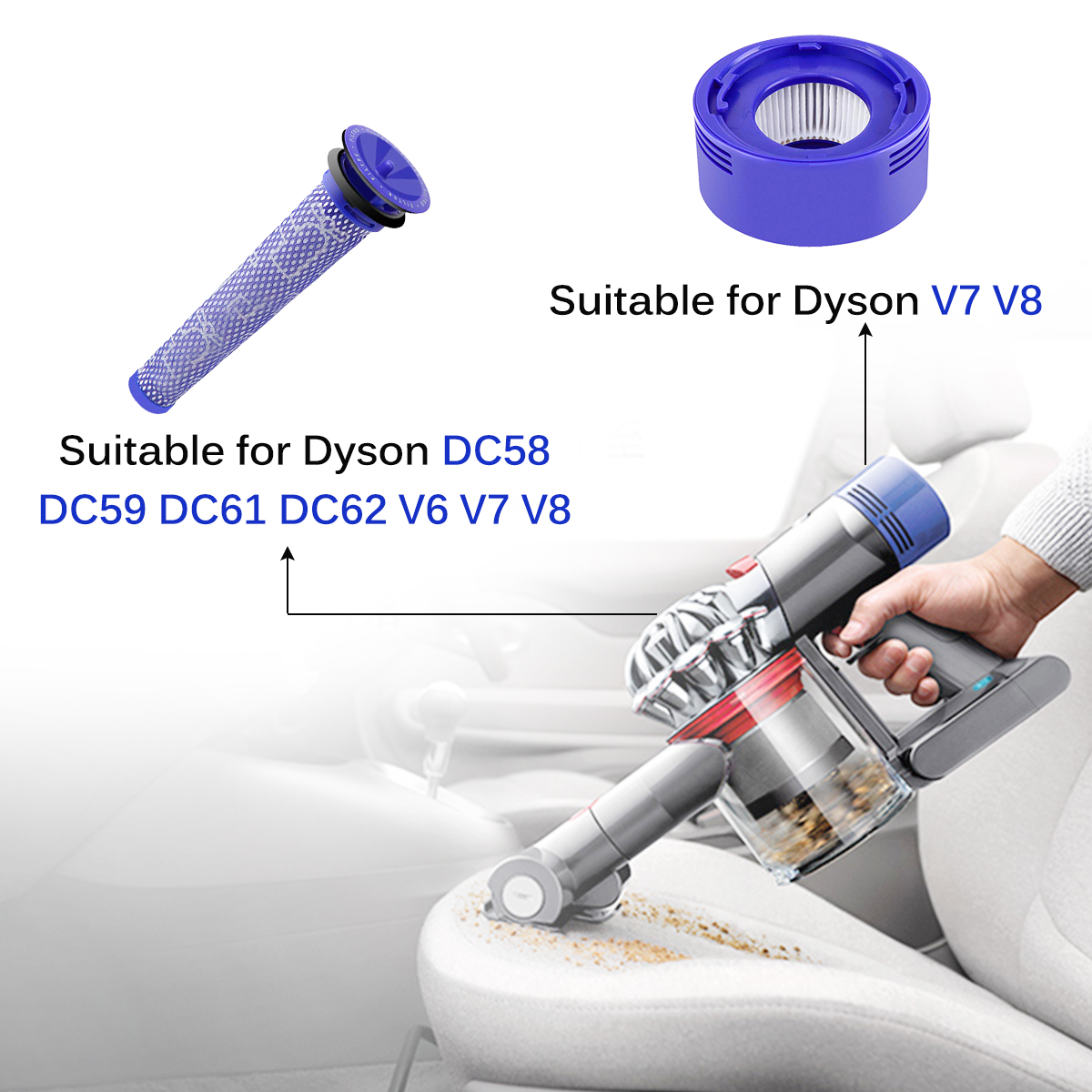 WASHABLE & REUSABLE
Our set of high-quality filters replacement is bound to work longer, Simply rinse with clean water and let it completely air dry before reusing them. Simple, effective, easy to use and clean.
PERFECTLY COMPATIBLE
Professional filter replacement parts. They are suitable for DC58 DC59 DC61 DC62 V6 V7 and V8.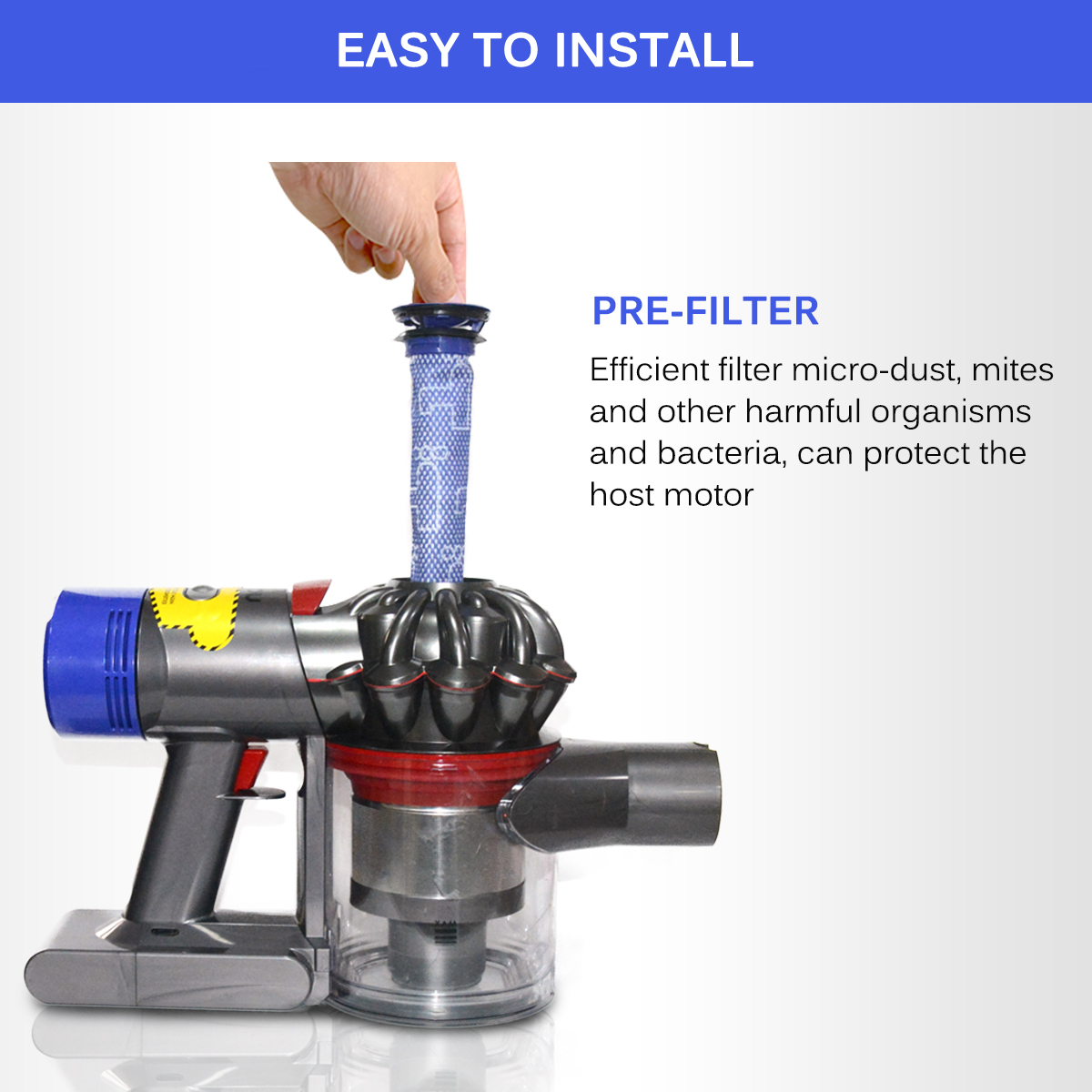 EASY TO REPLACE
These filter replacement parts are easy to install and remove. And a cleaning brush can wipe and clean the dust on the filter.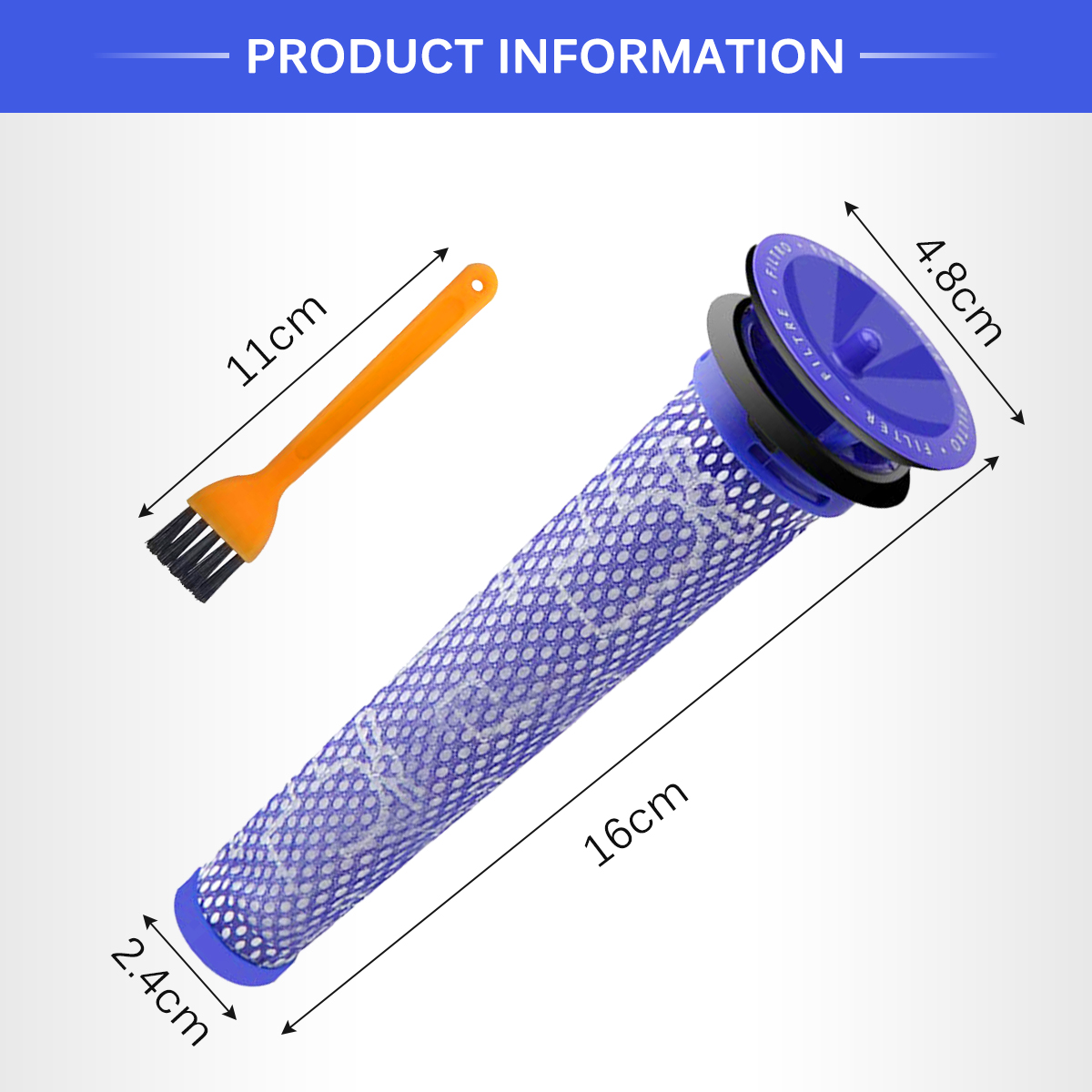 Package Include:
1 x 2/3/4 PCS Filter Replacement