2 PCS Food Preservation Trays with 2 Dishwashing Rags, Stackable Vacuum Seal for Vegetable, Fruits, Meat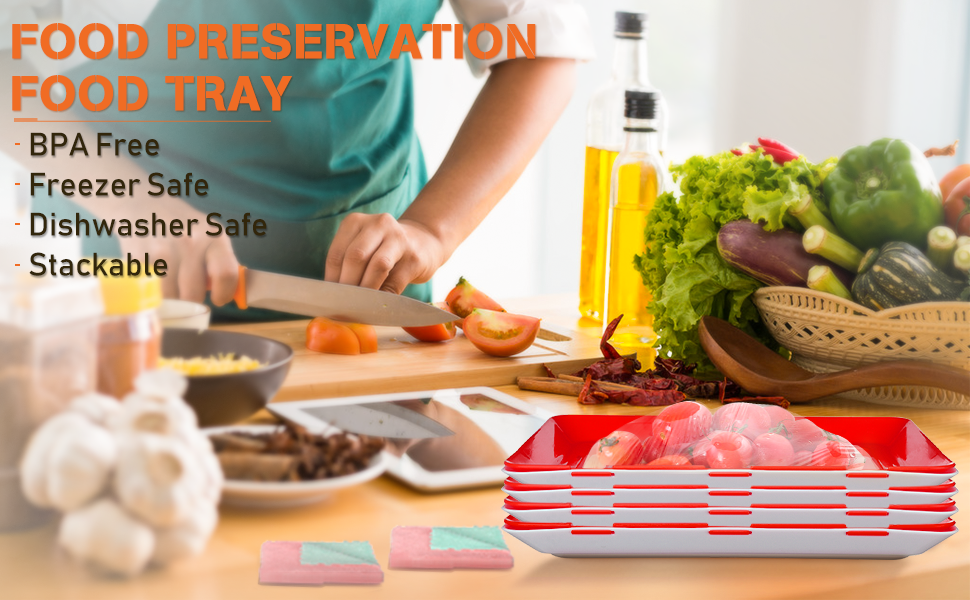 Keep Your Food Fresh
Our food preservation tray has a leak-proof lid and an elastic film that can avoid your food exposing to air or dust and help the food to stay fresh longer than ever. The updated buckle design strengthens the sealing effort and lets the food tray has better performance in preservation.
Moreover, the elastic film has good ductility and be durable, which means you can store more food in it. A perfect solution for you to prep your meals.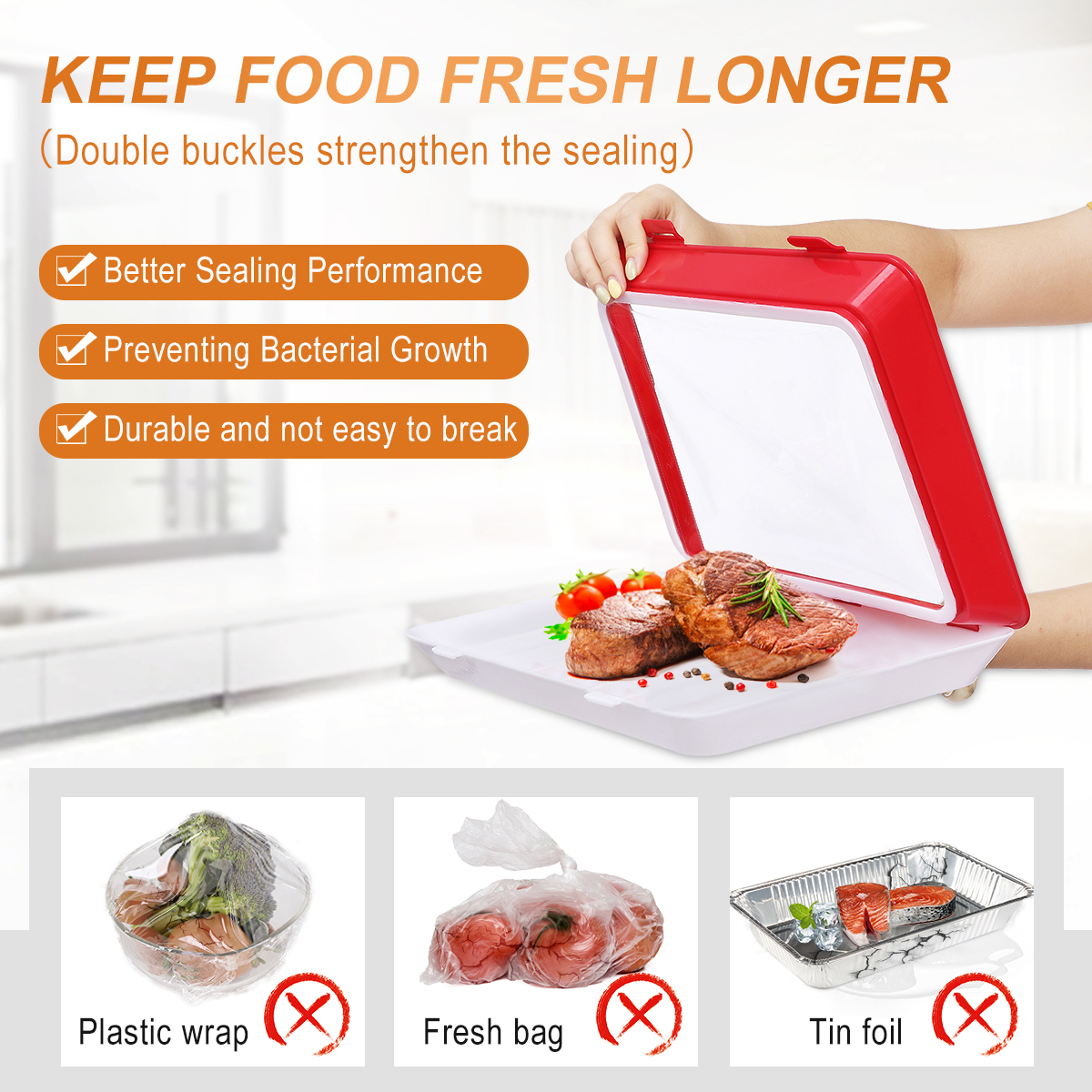 Food Grade Material 
Food preservation tray is made of high-quality food-grade and BPA free plastic. It is not only heat resistance but also safe under freezing conditions. No matter you place it into a microwave, freezer, or dishwasher, it is safe and stable. With an excellent capacity of resistance to penetration and compression, this meal prep container is a perfect choice for your kitchen.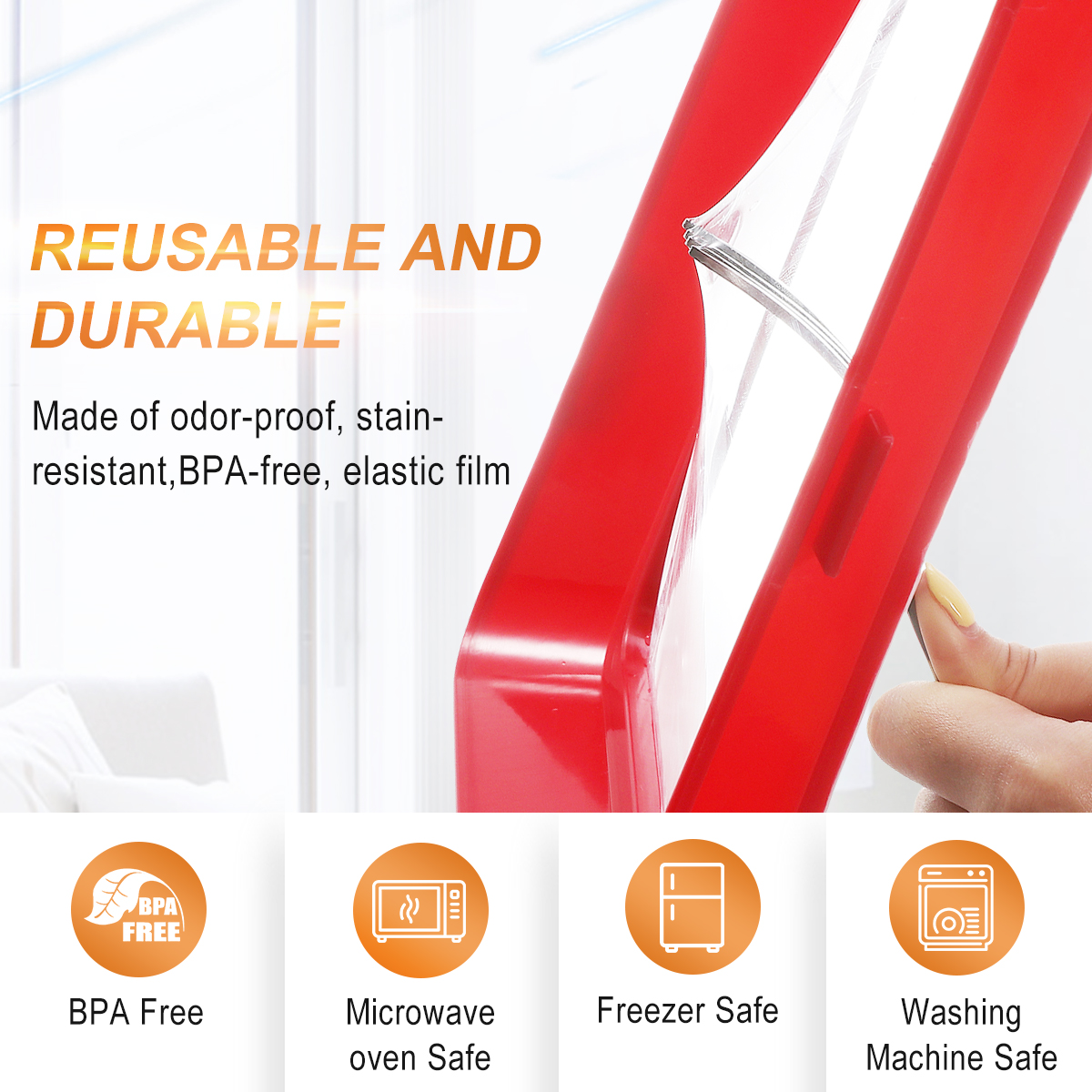 Reusable and Durable
Instead of using the disposable food storage box or plastic wrap, the reusable and the environmentally friendly product would be good for the Earth. 
Different from the disposable plastic wrap, this elastic film is not easy to break and can be reused several times. Using the high quality and thicker design, the tray is resistant to falling and not easy to scratch.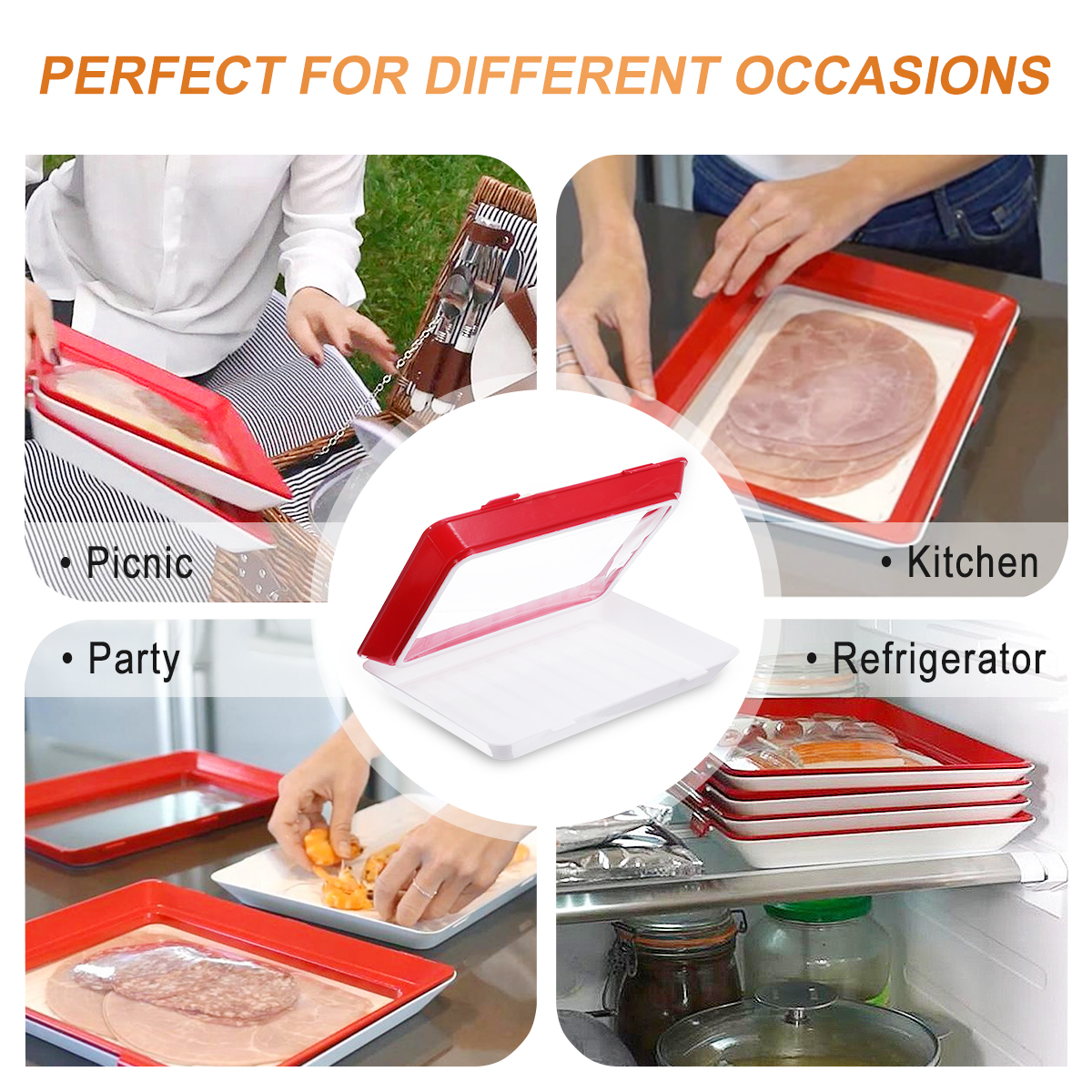 Stackable and Fit for Different Food 
Our food preservation tray fits for preserving fishes, meats, steaks, vegetables and fruits. With the large area tray, it is easier for you to unfreeze the food. 
Also, with a stackable design lid, you could stack them up, allows you to save place and help to keep the refrigerator clutter-free.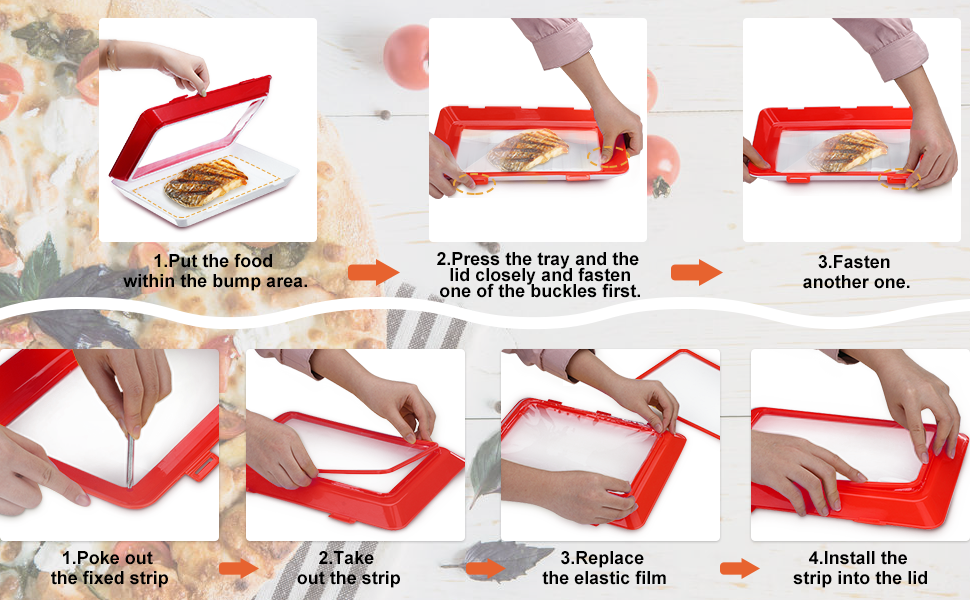 Specifications:
Dimensions: 12.6 x 10.5 x 2''
Package included: 
2 x Food Preservation Trays
2 x Dishwashing Rags