3-In-1 Set Manual Massage Balls Foot Roller for Plantar Arch Pain Spiky Ball Lacrosse Athletics Orb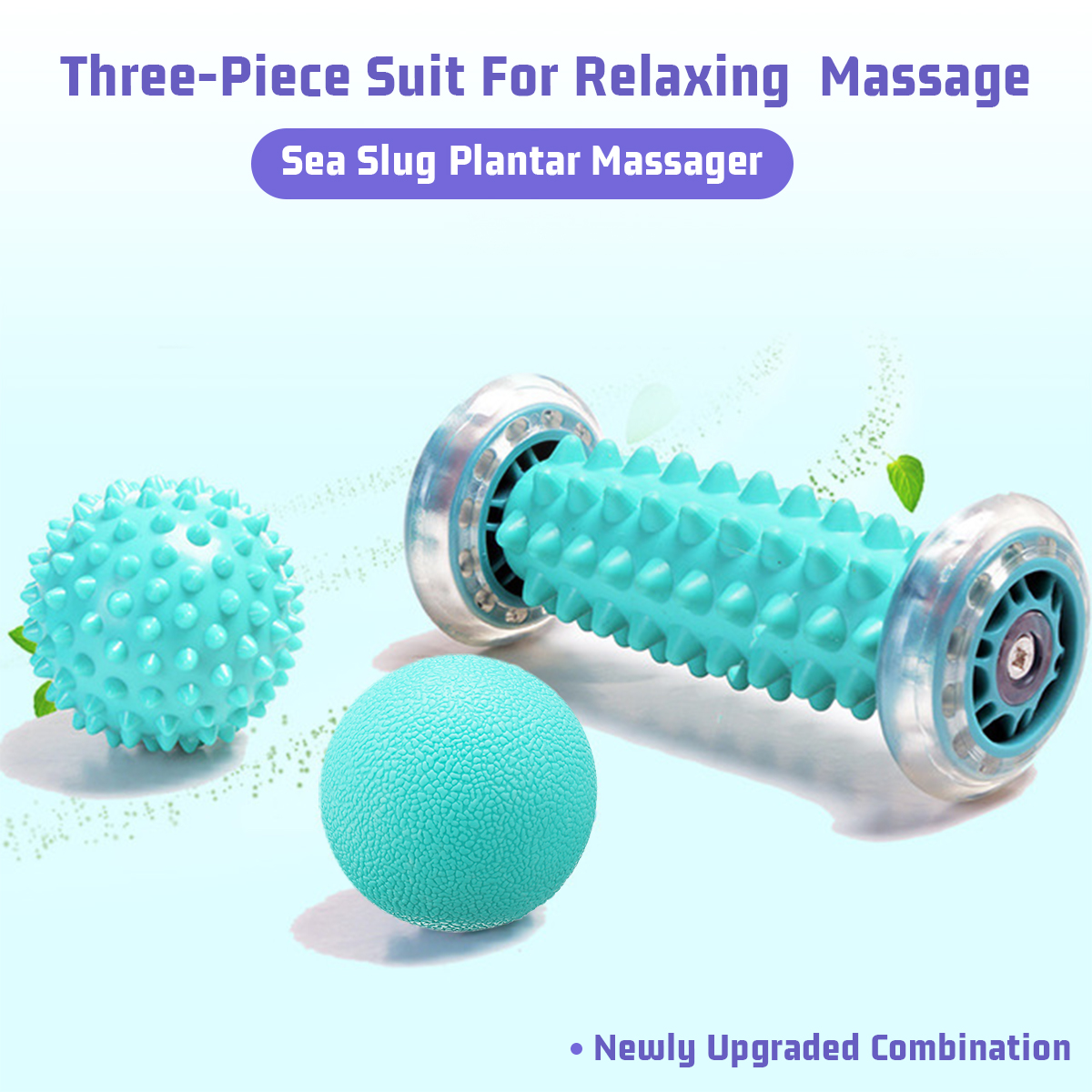 FOOT RELAXING
You can place the plantar fasciitis roller or spiky massage ball underneath your foot and apply your body weight to rolling from the ball of the foot down to the heel.
SHOULDER RELAXING
You can stand with your spiky ball between your upper back muscles and a wall, use your body weight to roll over the ball applying pressure to any areas which feel tight.
PERFECT FOR All ROUND MASSAGE
You can also place the massage ball or roller in other areas of the body, then slowly move your body back and forward and side to side to massage the area.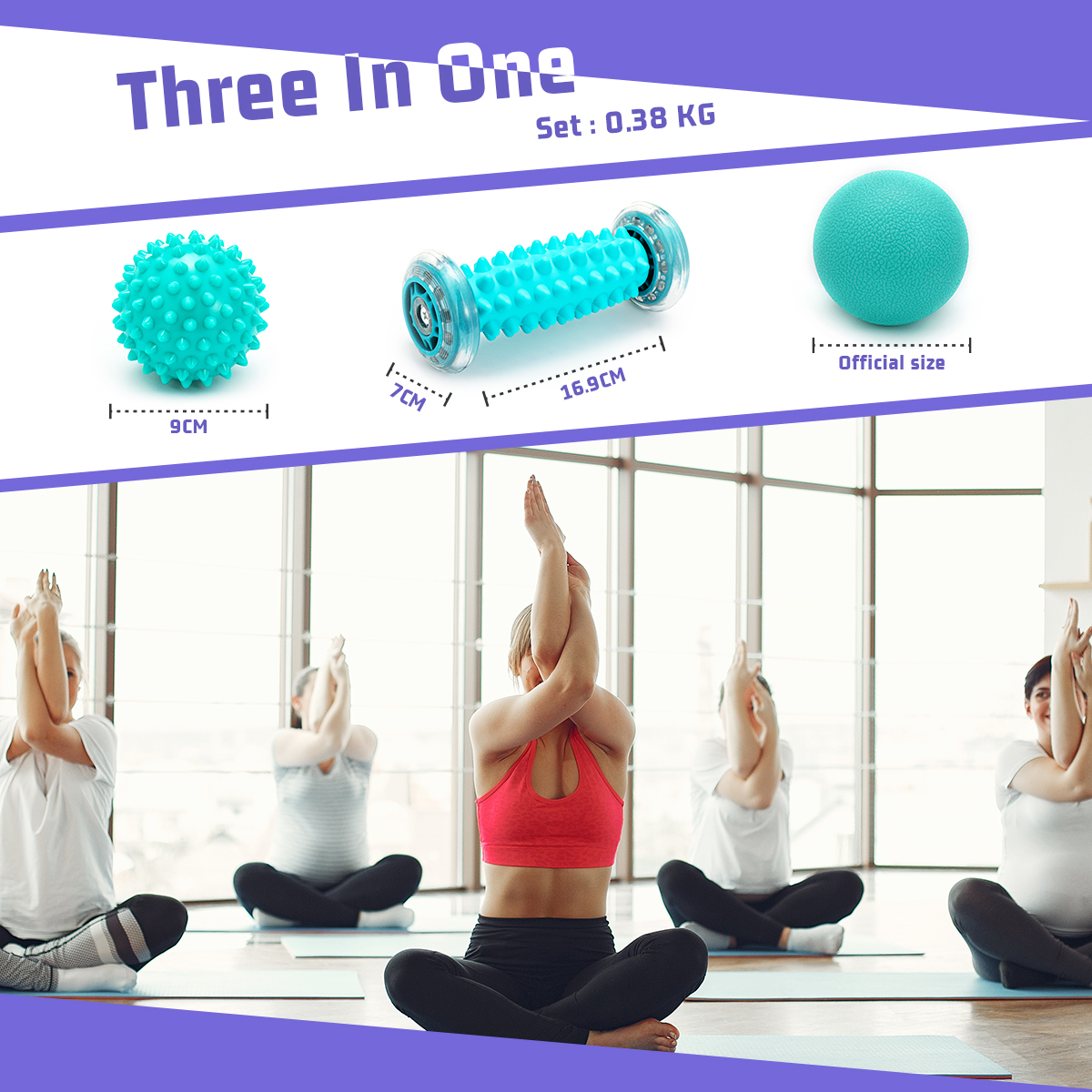 【3 PCS MASSAGE ROLLER BALL SET】
The foot massage roller ball set is a combination of foot roller, spiky massage balls, smooth massage ball, with three massage strengths, which could massage different parts as needed. 
The textured foot roller provides relief from plantar fasciitis, heel spurs, edema and fatigue which providing an alternative to acupuncture. Numerous nubs on the surface of the foot massage ball provide a kneading effect to promote circulation and alleviate aches, pains.
【GREAT GIFT IDEAS】This device is a gift for health. It's a good present to show your care to somebody you love. The foot roller massage balls are pretty small in size and come with a drawstring bag for convenient storage and easily taken along.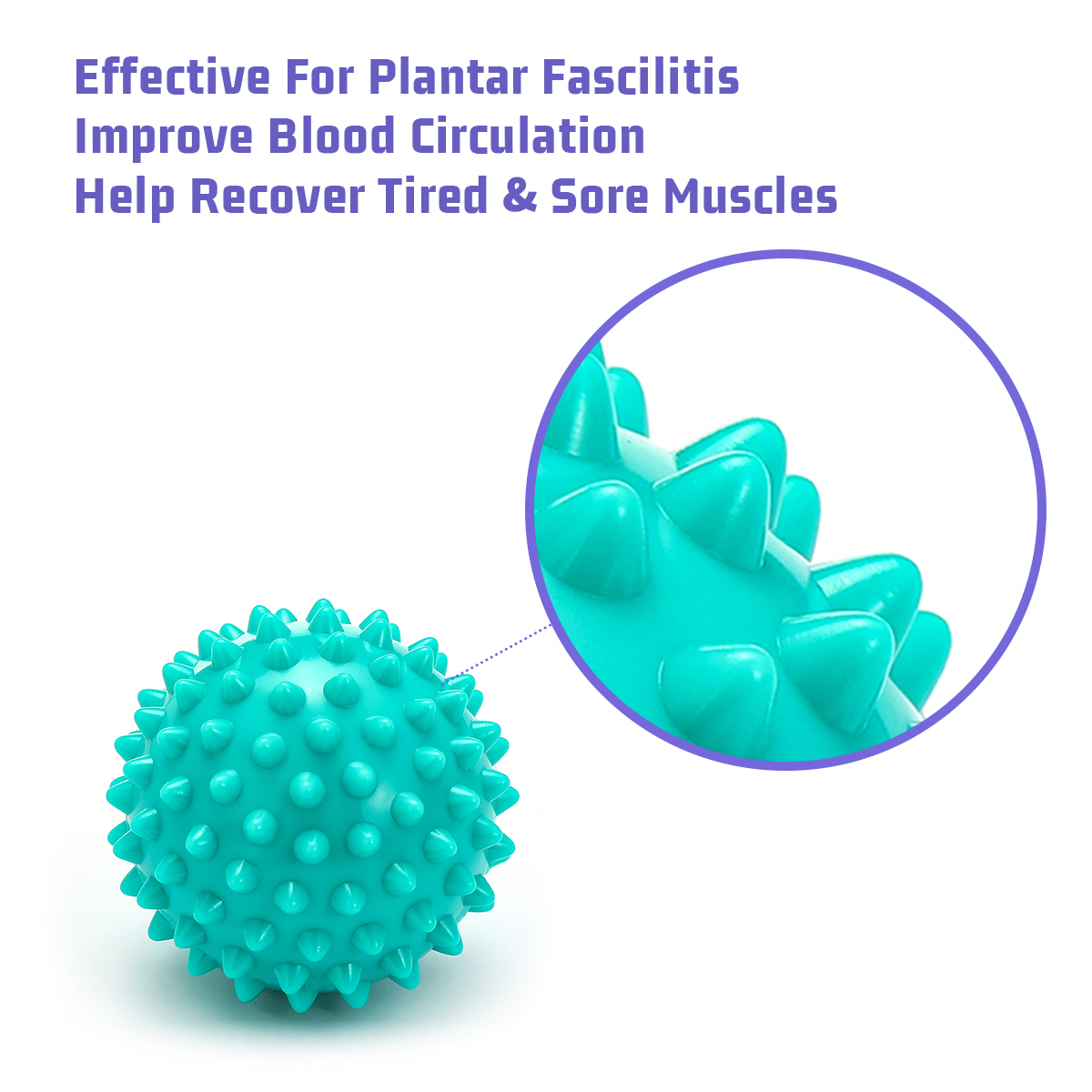 【HIGH QUALITY】These massage rollerball are made from safe, non-toxic, no chemical smell, washable and durable TPR and PVC material, these massage balls and foot rollers are designed with durable latex-free massage balls and roller are split and tear-resistant. Lightweight, which is easy to use and take. The quality is reflected by the long-lasting construction, use it as much as you want!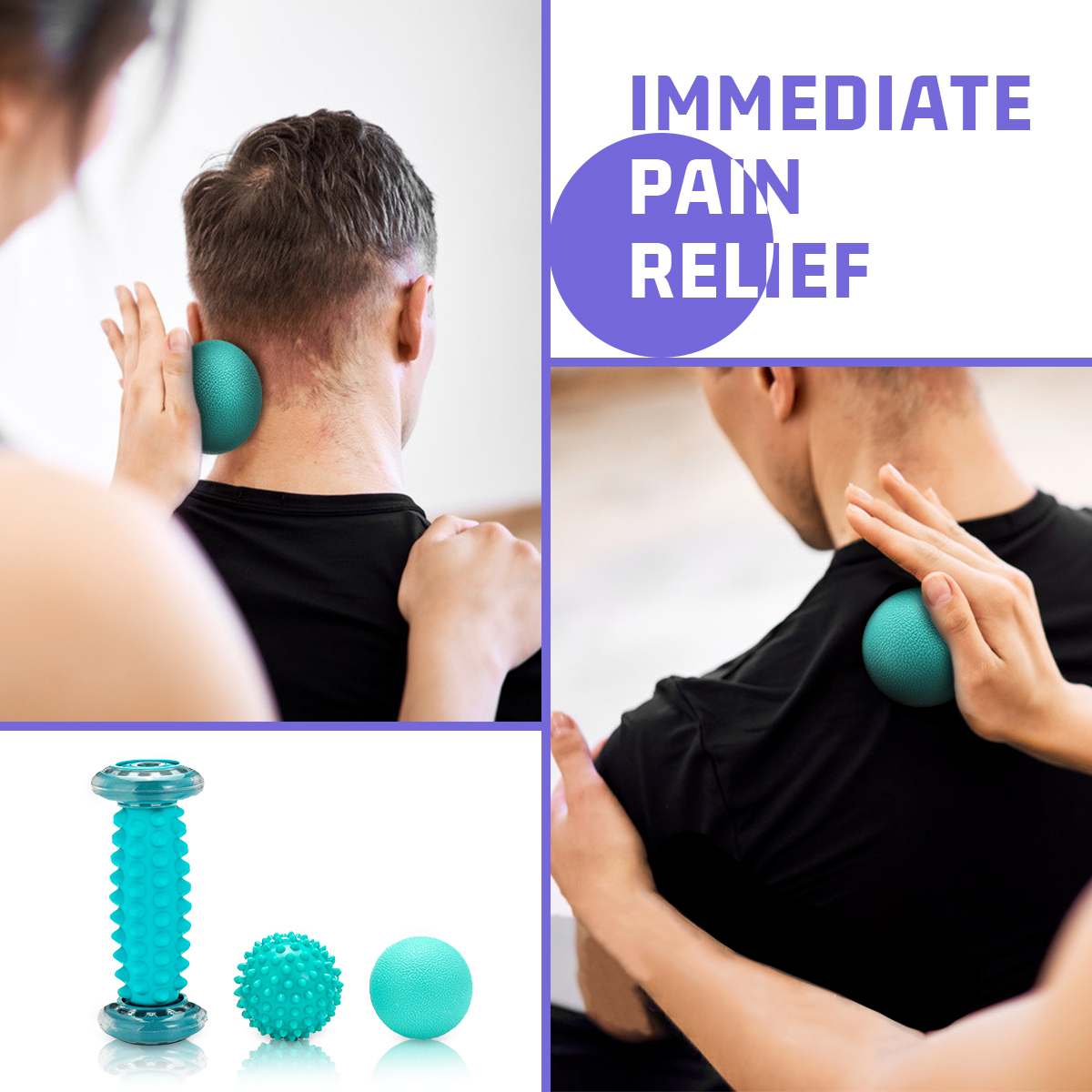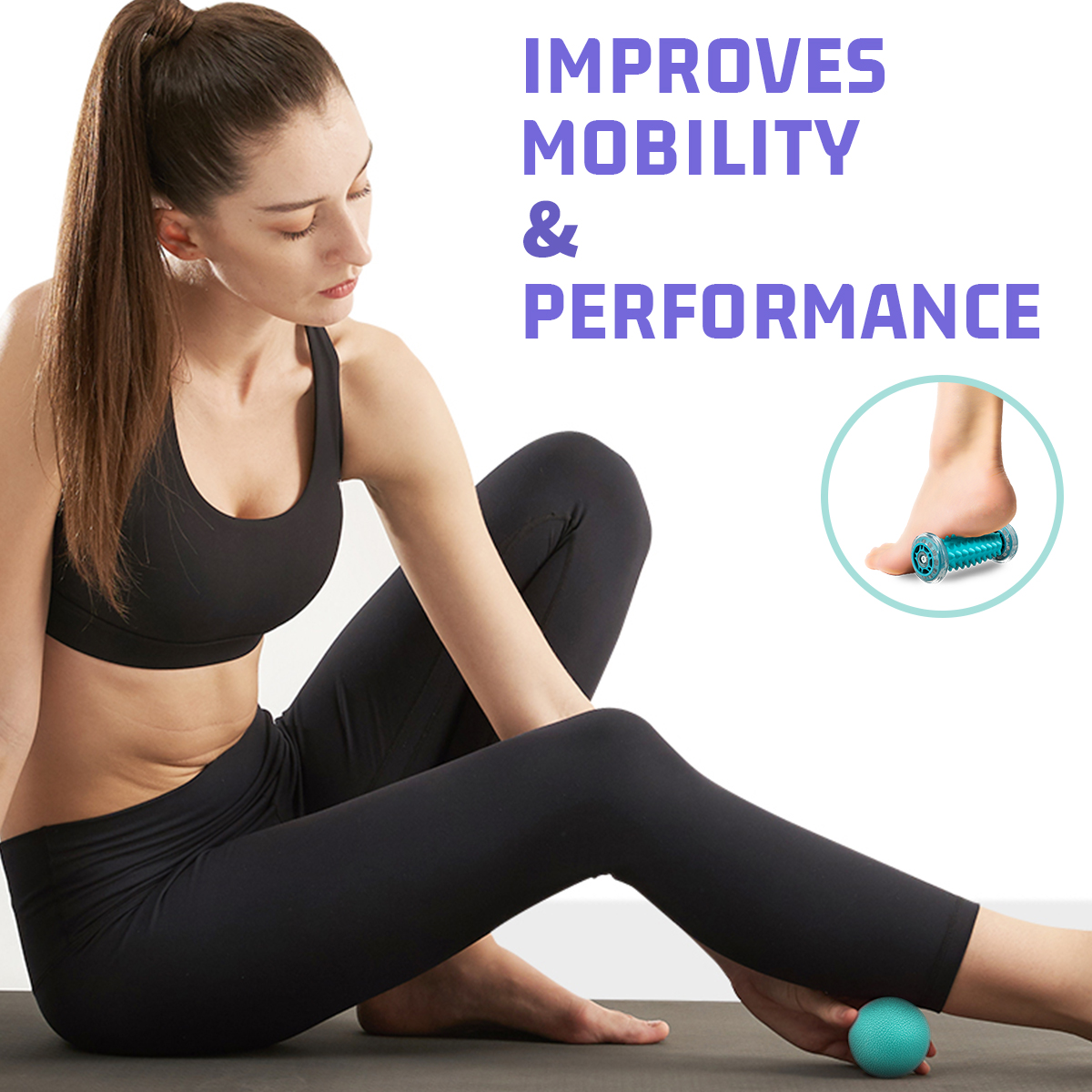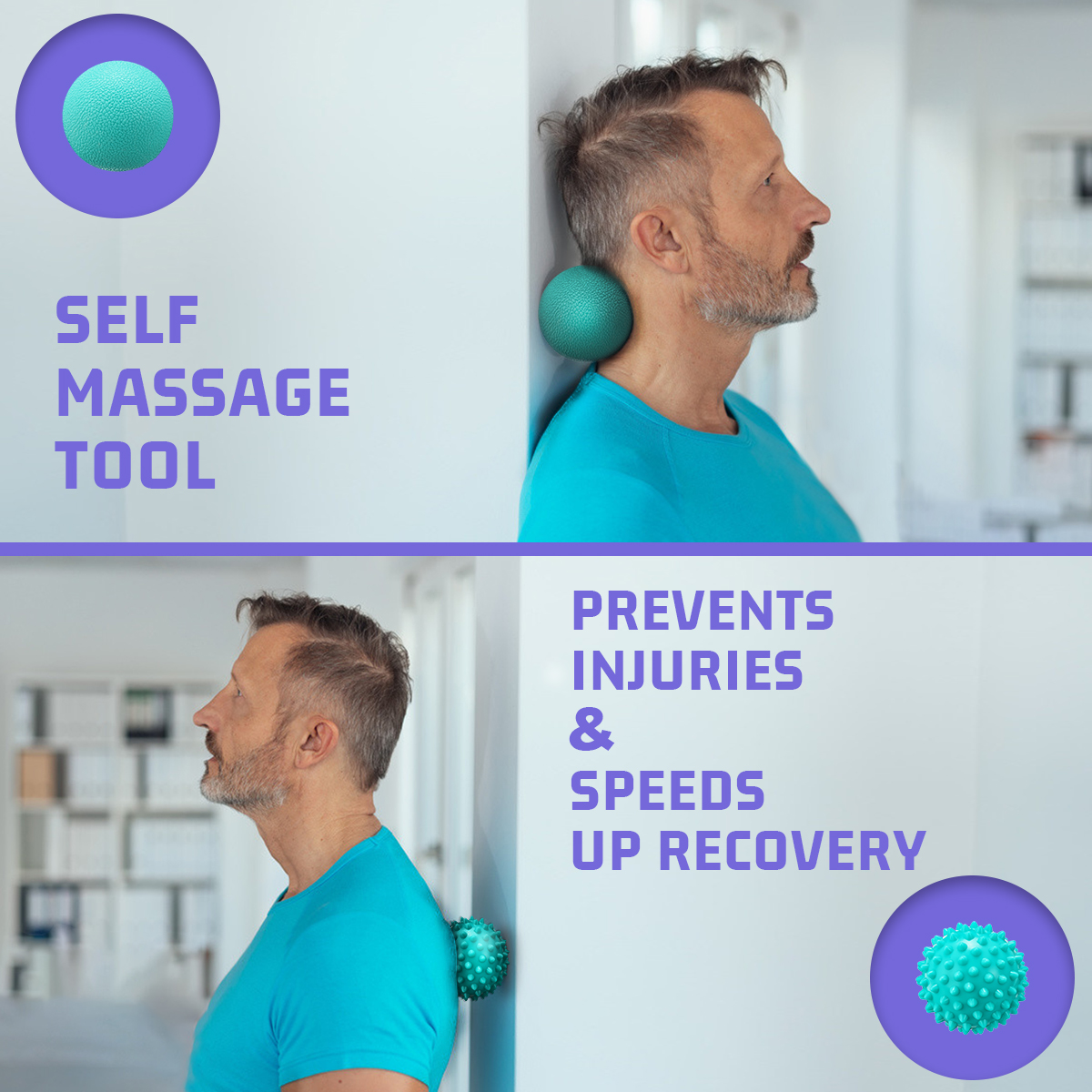 【All-ROUND MASSAGE】The plantar fasciitis roller and ball use acupressure methods for putting pressure on feet to deep tissue massage, decrease tension and increase blood circulation. It is perfect for plantar fasciitis, trigger point, tired heel pain, aches, pain, heel spurs, and also effect to on hands, forearms, shoulders, back, feet, hamstrings etc.
【HEALTH EXERCISE THERAPY】 Exercises using these massage ball set can help you to increase blood flow and tissue hydration, relieve knots & tightness, alleviate muscle pain, improve athletic performance, recover sore muscles, increase flexibility and a greater range of motion. They are the most ideal tools for pre & post-workout.
Package Included
1x Foot Roller
1x Spiky Massage Ball
1x Smooth Massage Ball