3L Ultrasonic Humidifier, Aromatherapy Diffuser, Cold Mist Humidifier 7 Color Night Light for Home & Office Relax
Please choose the plug type carefully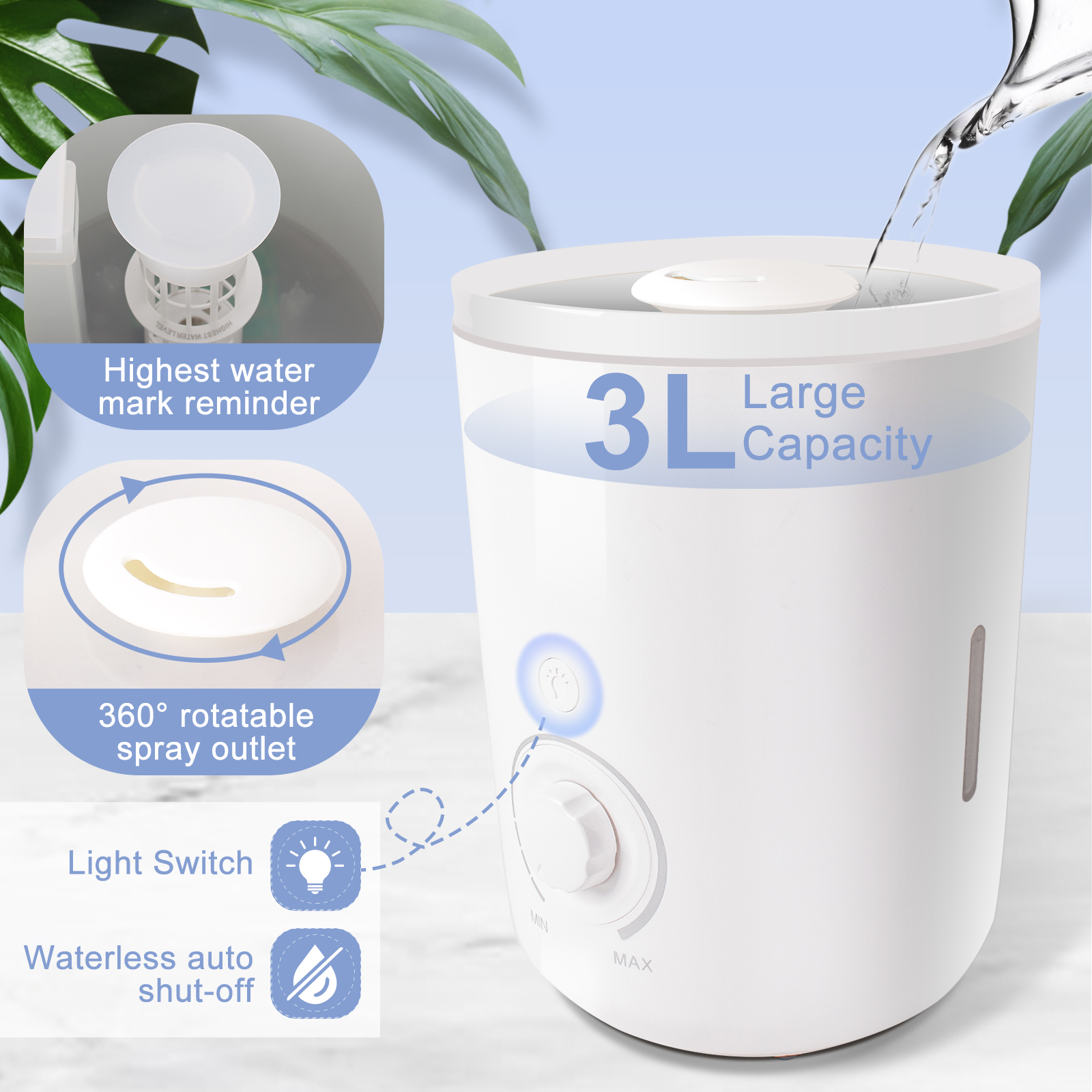 [Humidification] humidify the indoor air in summer or winter, update our breathing air quality, and adjust the room temperature.
[Beauty] is used as a skincare product to keep your skin healthy and hydrated.
[Purification] neutralize static electricity, reduce skin infections, clean the air.
[Relaxation] Relieves stress.
[Decoration] By adding perfume or essential oil to the atomizing tank to create vitality for the room.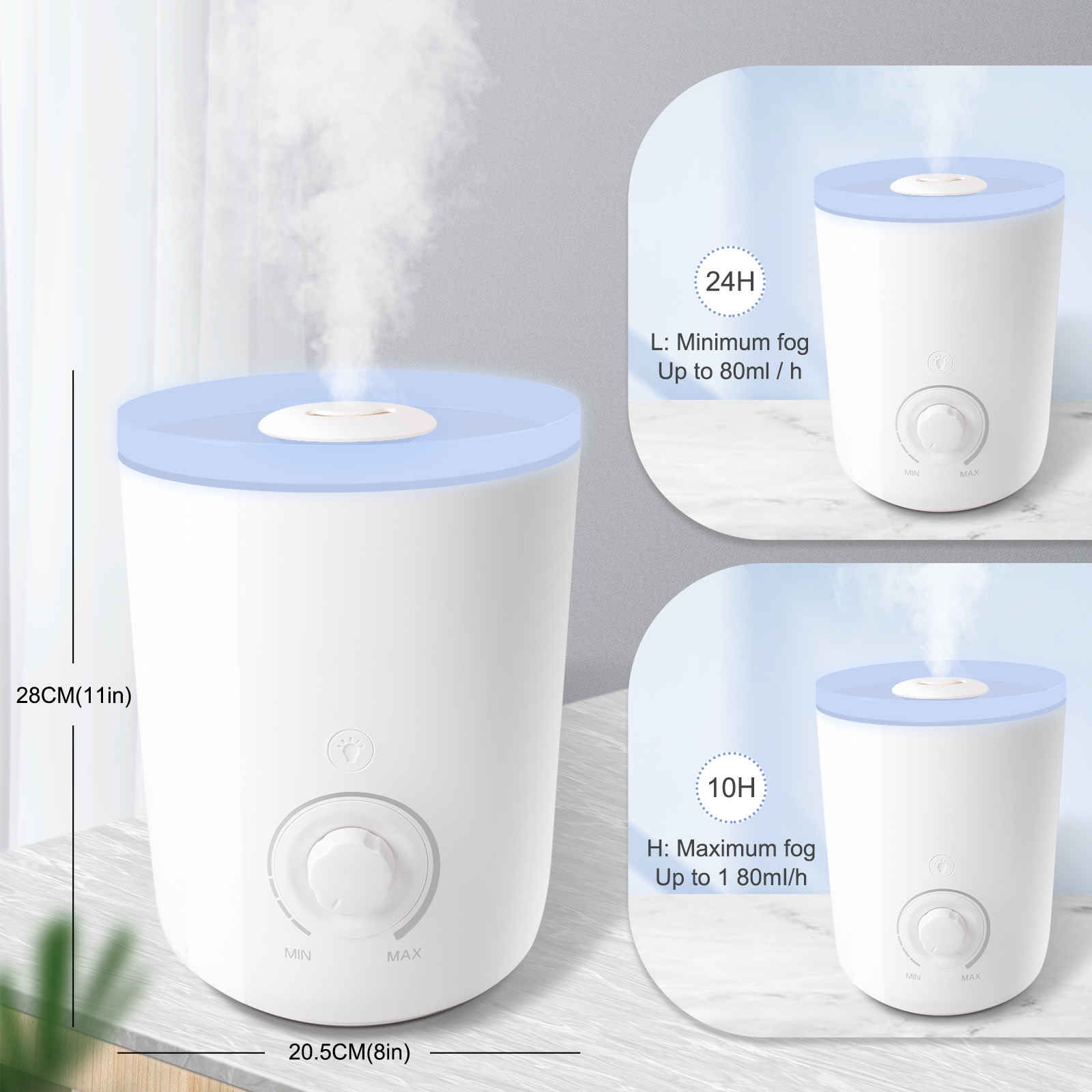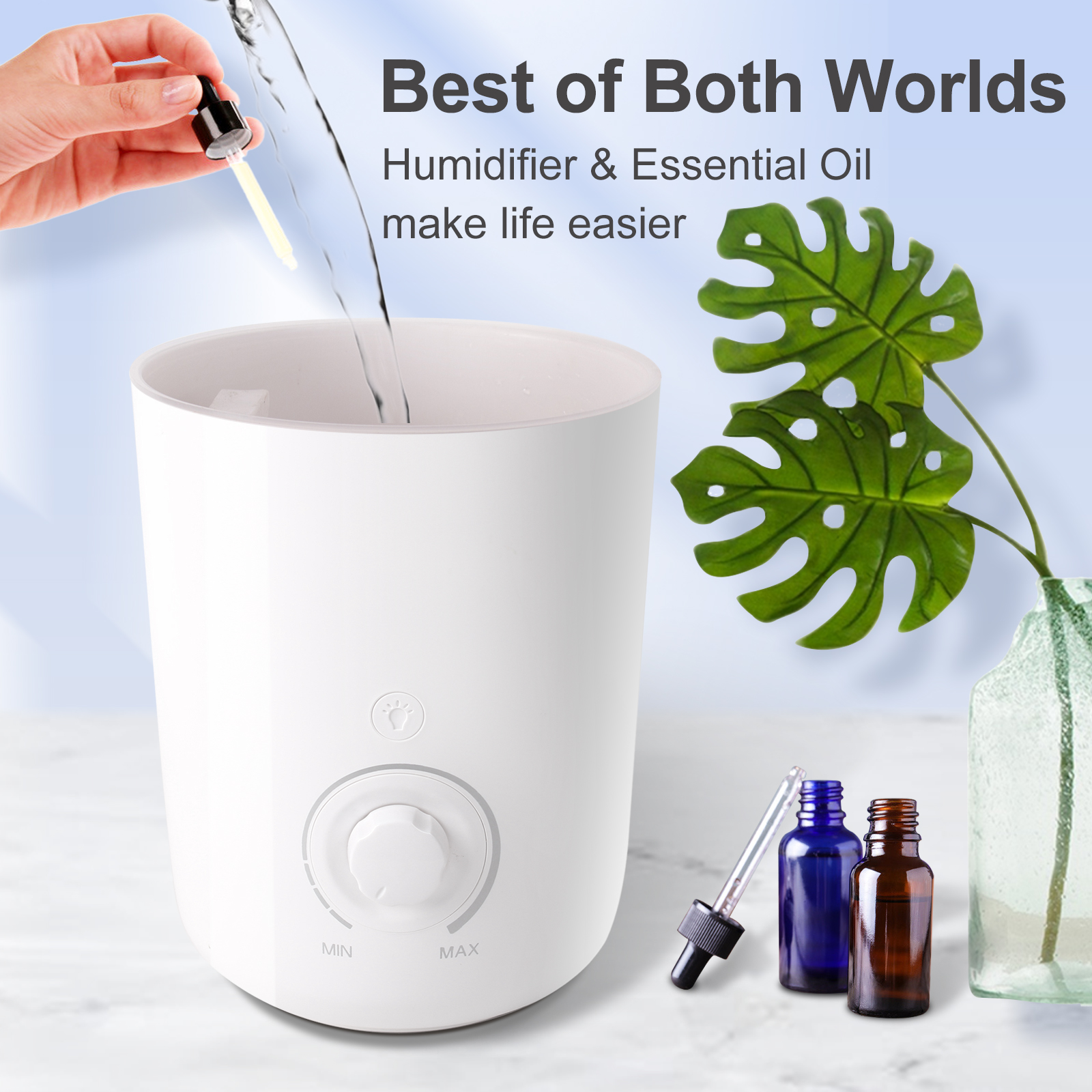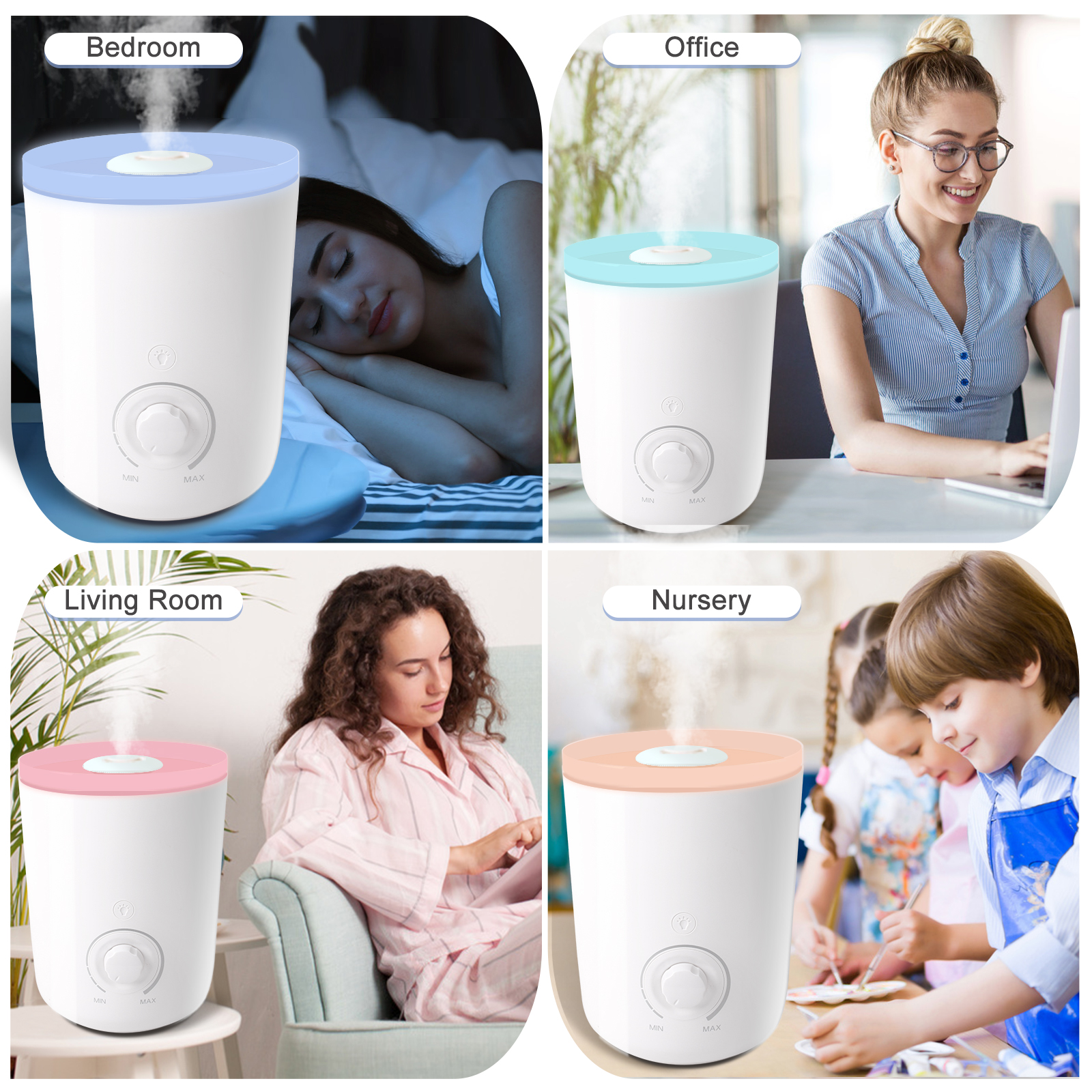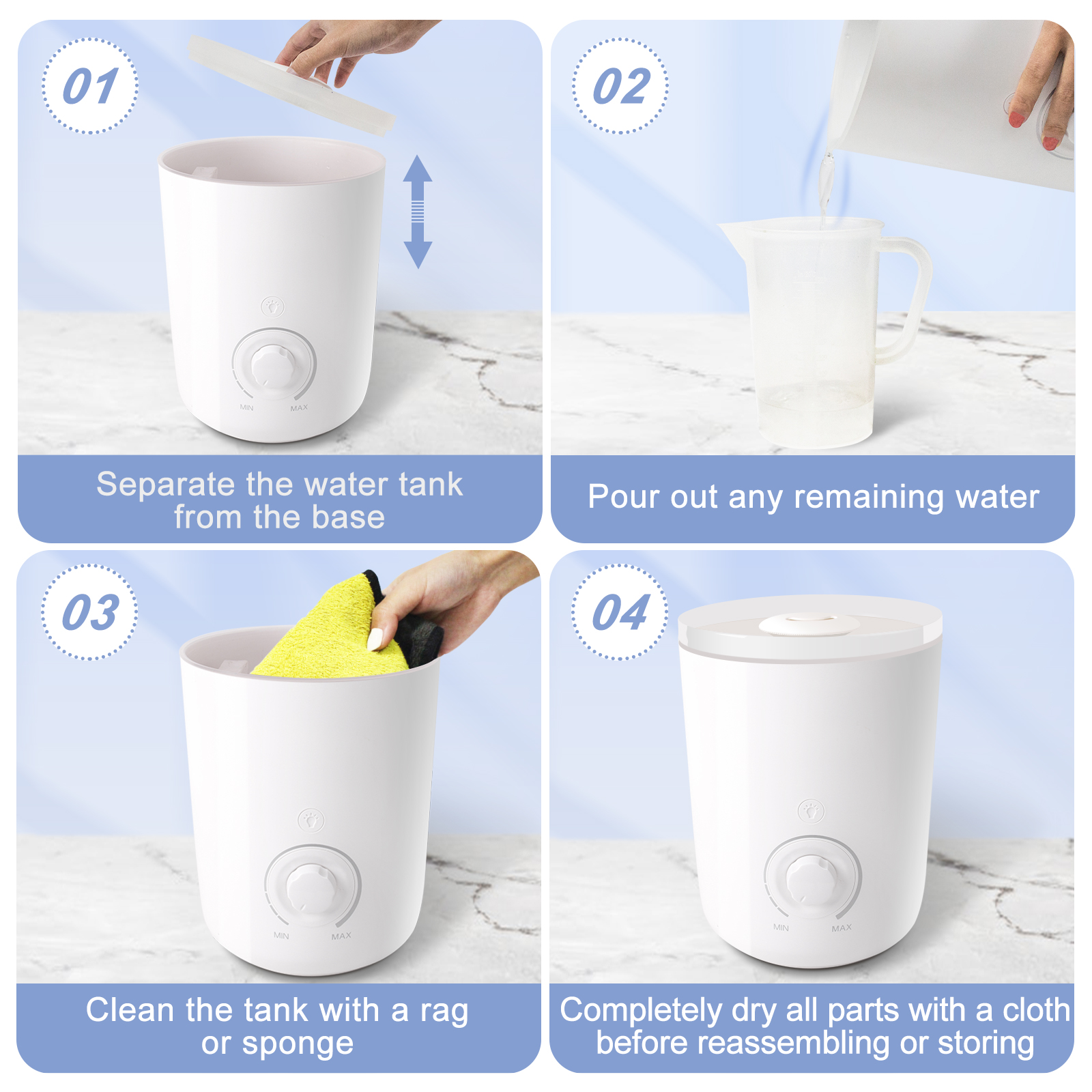 💡 Ultrasonic Technology - Cold Mist Humidifier was specially developed to humidify the air with cool mist by high-frequency ultrasonic vibration
💡 Night Light - It has a night light with seven colors. The light can be adjusted to alternate between the seven colors, or it can be adjusted to your favorite color.
💡 Essential Oil Diffuser - This unit is equipped with an essential oil tray to help you distribute your favorite fragrance oil.
💡 Quiet Operation - When the humidifier is running, no noise is generated, so your loved one will find the best possible sleep.
💡 Working Time - the cold mist machine offers 6 hours of continuous operation at maximum flow. Working hours can be extended to 8 hours with low flow. Nominal mist output: 180ml/h - 210ml/h.
Specification:
Rated power: 18W
Main material: ABS / PP / AS
Rated voltage: AC100-240V
Nominal Capacity: 3L
Rated mist output: 80-180mL/H
Package includes:
1 X LED Humidifier
1 X Cable
1 x Instruction Manual