4D Smart Vibrating Eye Massager Eye Care Hot Air Bag Compressor Relieve Eye Fatigue Bluetooth Connect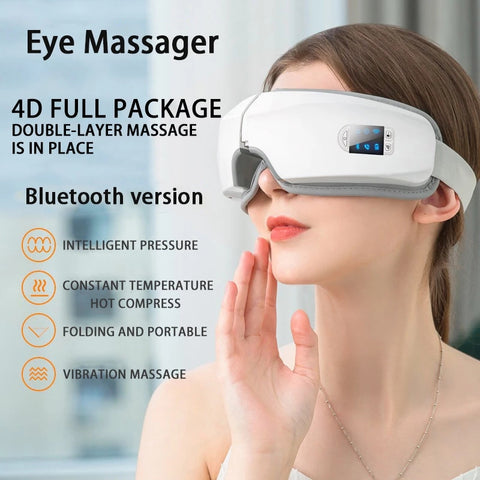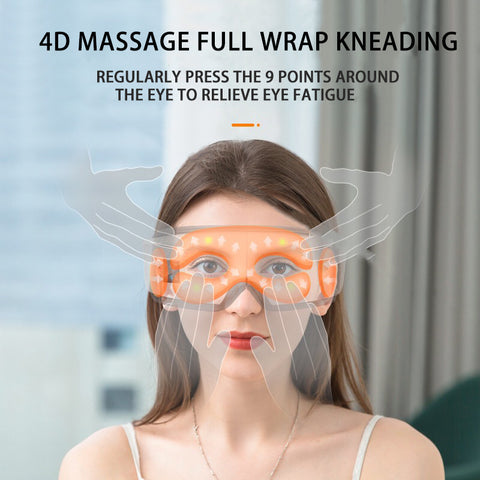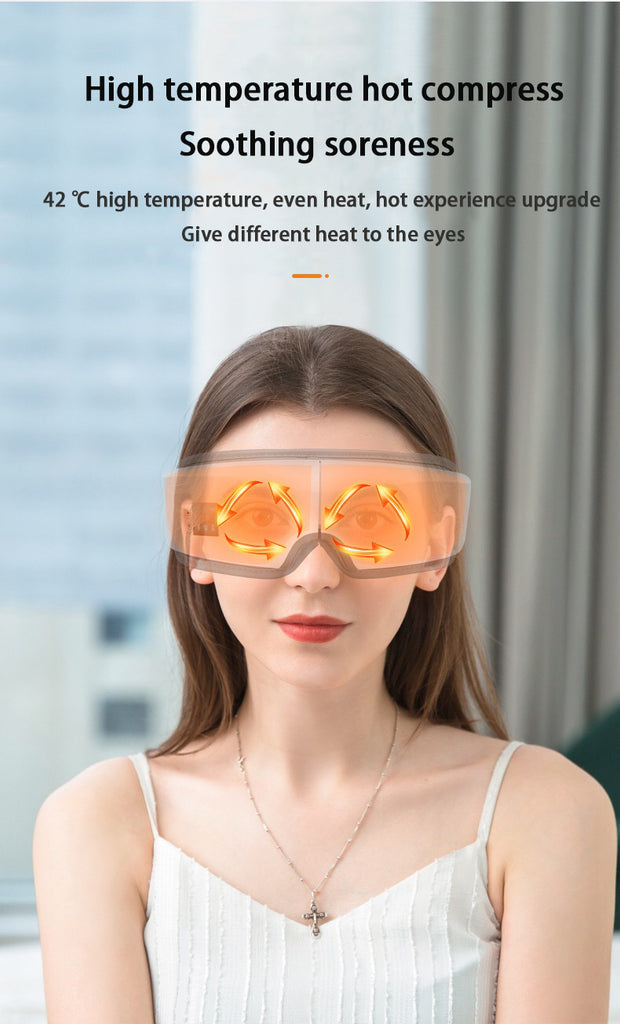 A full set of 4D airbags, imitating artificial massage, pneumatic massage.
Vibration massage. Quickly eliminate eyestrain.
42 degrees Celsius hot compress function can relieve eye fatigue.
15 minutes synchronization function, so you don't need to worry about too much massage.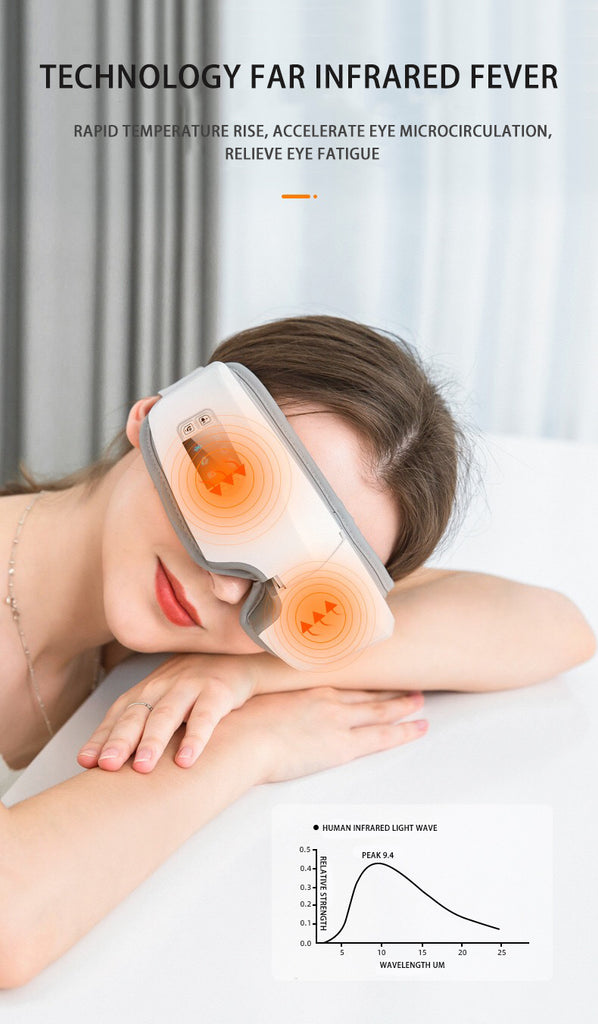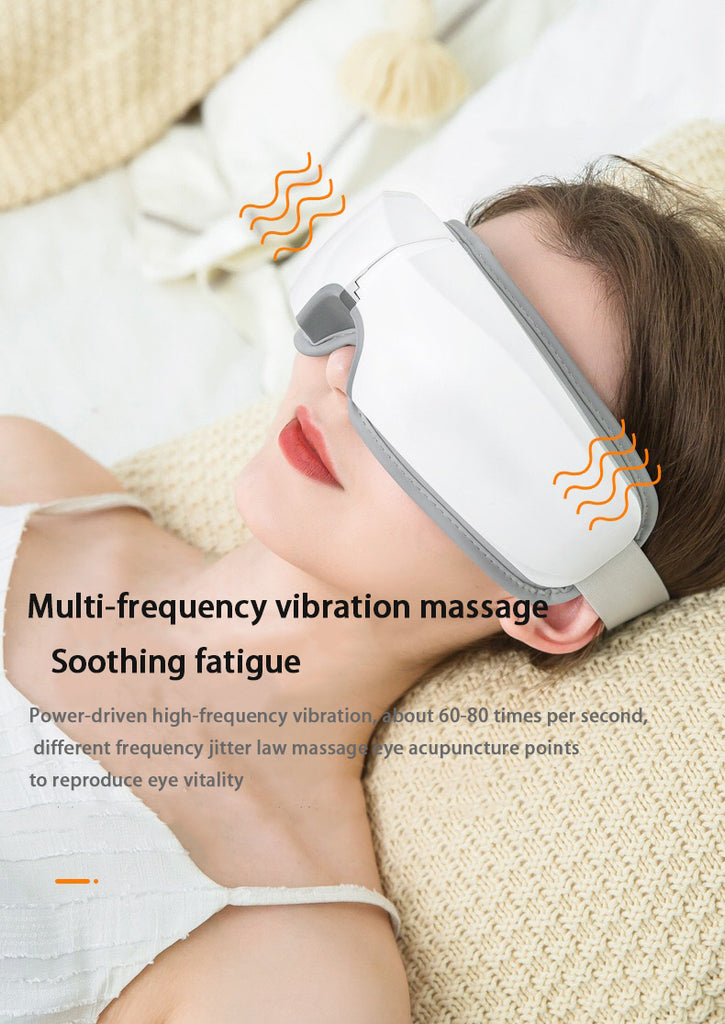 There is a Bluetooth system that can connect your phone to play your favorite music. This way you can relax during the massage.
Answer the call. Can chat with friends during the massage.
LCD display, the display is clear, even the elderly can easily see.
Five intelligent massage modes for you to choose.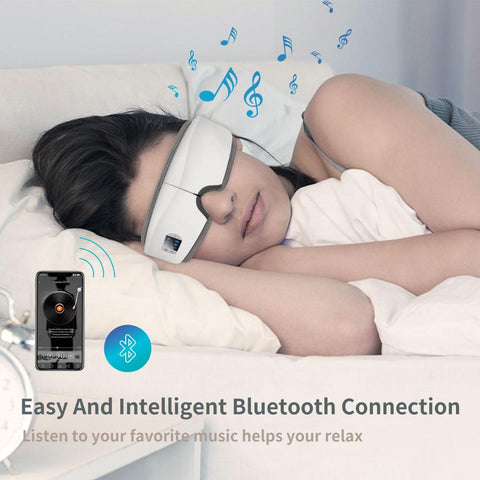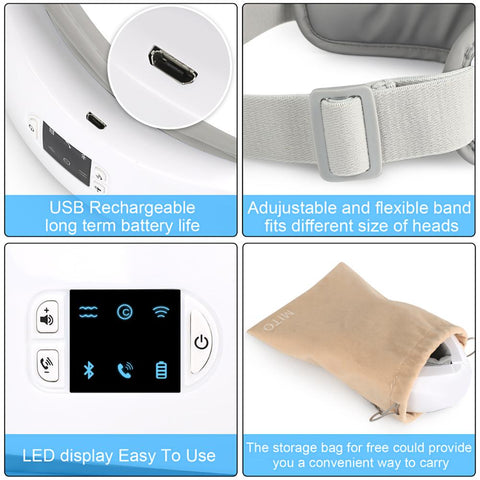 USB charging, 1600mA lithium battery. Can work long hours.
Adjustable elastic headband, you can adjust the elasticity of the headband to fit your face, and the elastic headband is designed to fit the head of most people.
One-click folding. Can be carried around to quickly save storage space.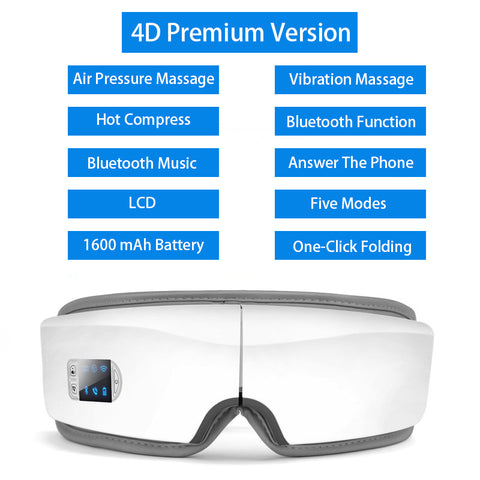 6 major product features
Air pressure massage
Constant temperature hot compress
Vibration massage
Bluetooth music
Long-term battery life
Portable storage
Note:Please remove the contact lenses beforehand.Do not use this product for people who have eye injuries, inflammation or burns.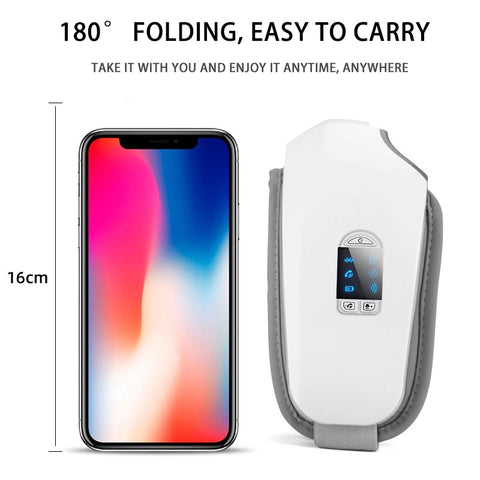 Information:
Size: 22cm*15cm*10cm
Weight: 280g
Battery: lithium battery
Battery capacity: 1600mA/500MA
Material: Polyurethane
Vibration frequency: 60-80 times per second
Charging method: USB

Package Included:
1 x 4D Smart Vibrating Eye Massager

Recommended!
I love this best thing i brought this year and this put me to sleep too. highly recommended
Recommended!
I love this best thing i brought this year and this put me to sleep too. highly recommended