5PCS Food-grade Silicone Cooking Kitchen Utensils Tool Set Baking Accessories, Heat Resistant

5PCS Silicone Cooking Kitchen Utensils Tool Set Baking Accessories, Heat Resistant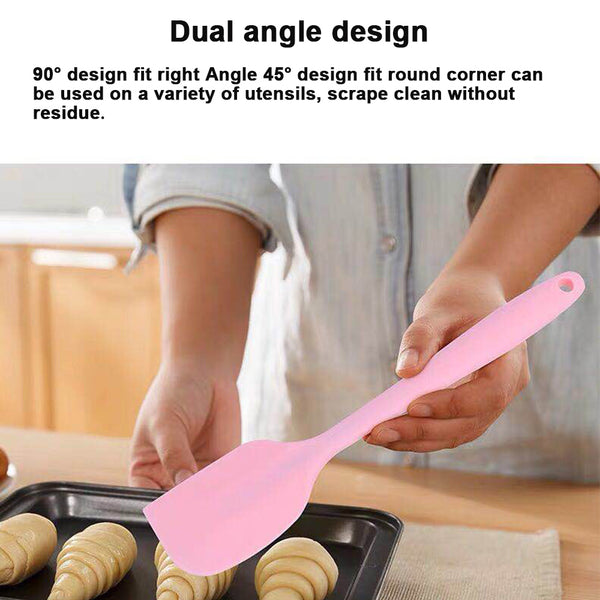 High quality - The utensil set is made of high quality, BPA-free, flexible, non-stick and heat resistant silicone. Does not scratch non-stick cookware, melt, discolor, warp, or debris like typical nylon or rubber scraper.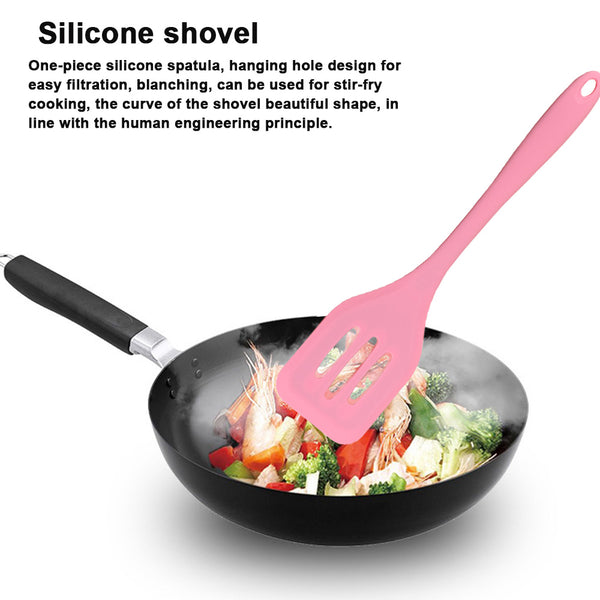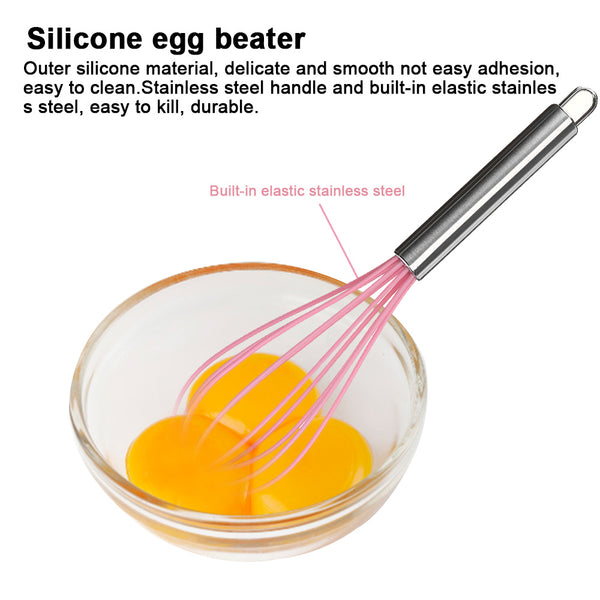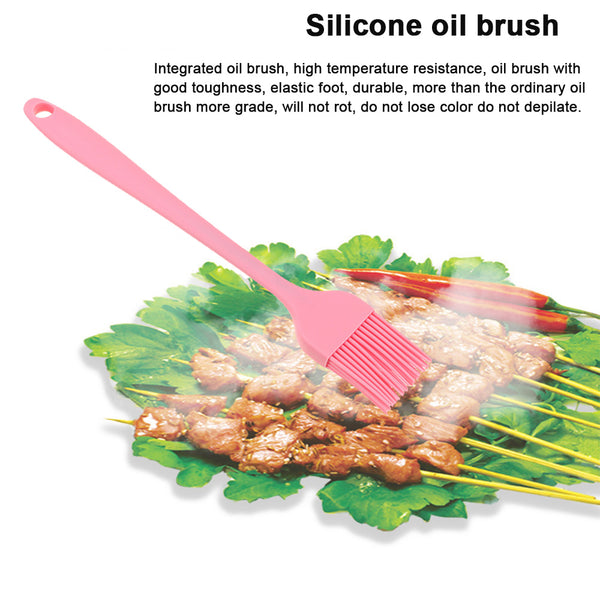 Durable - The utensils don't fade, deform, melt or chip like typical kitchen utensils or wooden kitchen utensils, and are resistant to stains and odors.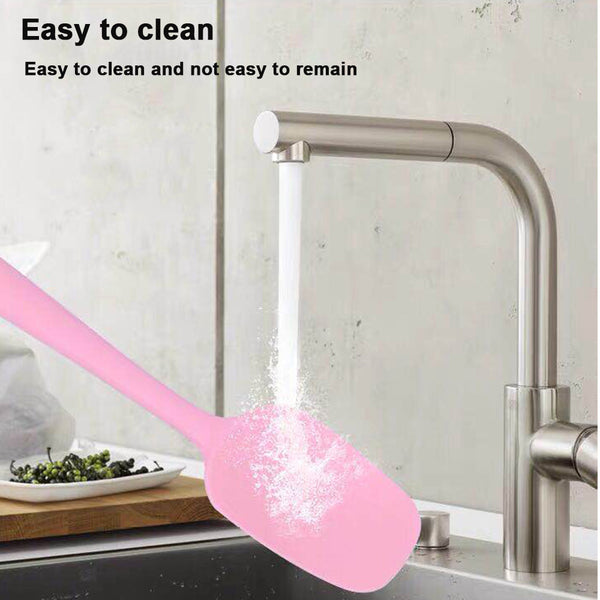 Easy to store and clean - All the utensils are dishwasher safe and easy to clean. Silicone material, even if it is baked or dried, the food residue can easily fall off.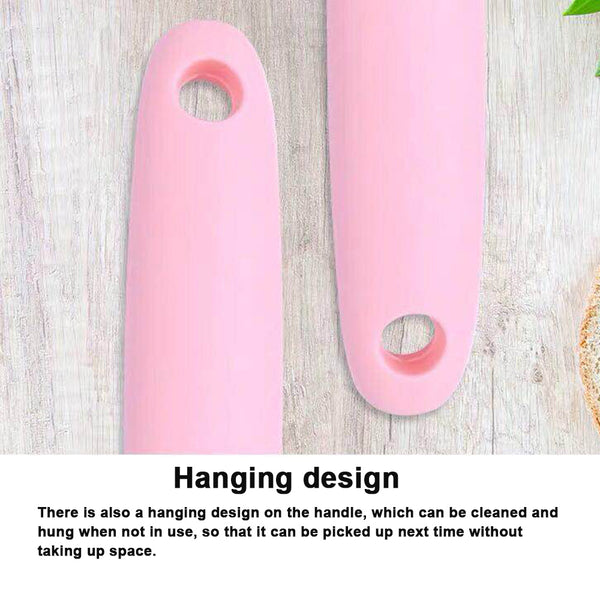 Easy to handle and use - The utensils' handles are perfectly sloping head and ergonomic handles are very reliable.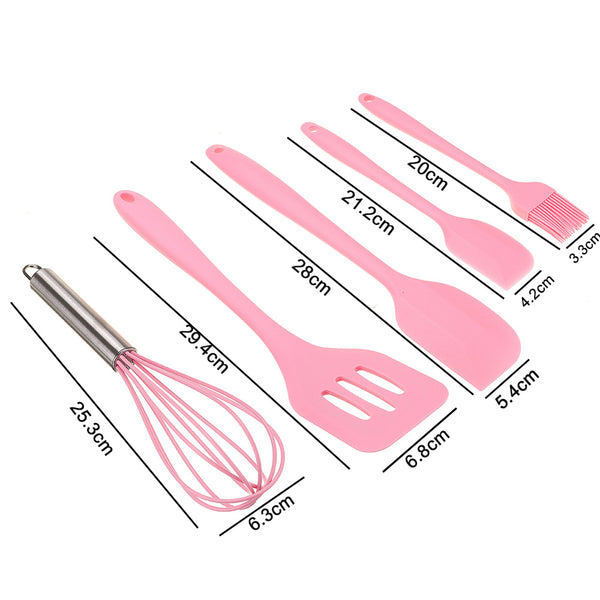 Specifications:
Color: Green/Pink
Dimension:
10" Egg Beater: 25.3 x 6.3cm, 41g
Shovel: 29.4 x 6.8cm, 100g
Large Blade: 28 x 5.4cm, 81g
Small Brade: 21.2 x 4.2cm, 35g
Oil Brush: 20 x 3.3cm, 38 g
Material: Food-grade silicone + strengthen nylon core
Working temperature: 40~230 degree