82Ft/25M Drip Garden Watering Irrigation Kits w/ Y Valve/Misting Nozzles/Drip Emitters/Dripper for Greenhouse, Garden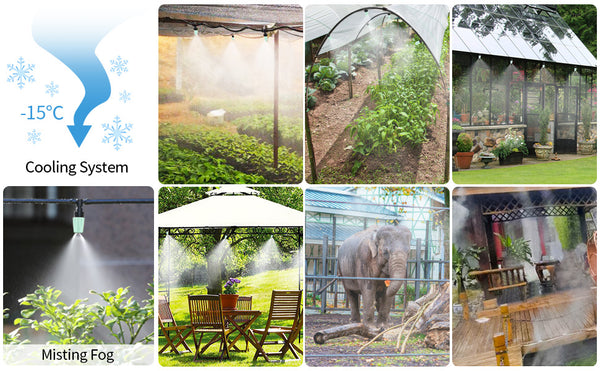 [Upgraded 82ft Irrigation System With Y value]
This irrigation system can watering plants and set up a misting system at the same time.
You can do 2 watering activities at once. You can divide the water up to 4 tributaries, solves perfectly the problem of lack of water or blockage at the end of the water pipe.
All of the fittings are made from high-quality ABS plastic, can be used for a long time.

It can save up to 70% water savings compared to manual watering!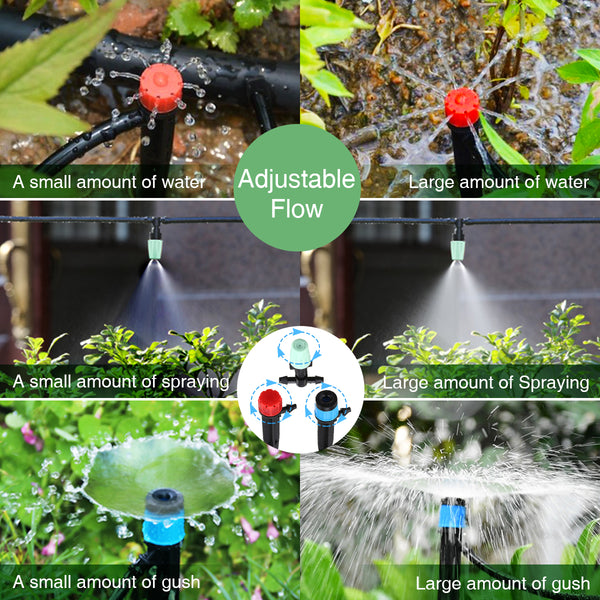 [Adjustable Drip Irrigation Sets & 3 Kinds Of Sprayer Mode]
Comes with 20 Misting Nozzles +10 Adjustable Dripper +10 Sprinkler Emitter. Every 360° rotating water spray nozzle could be adjusted individually according to its setting and needs. Simply turn the drip irrigation head counter-clockwise to increase the drip flow, or turn the drip head clockwise to decrease the flow.
Perfect for patios, greenhouses, gardens, lawns, etc.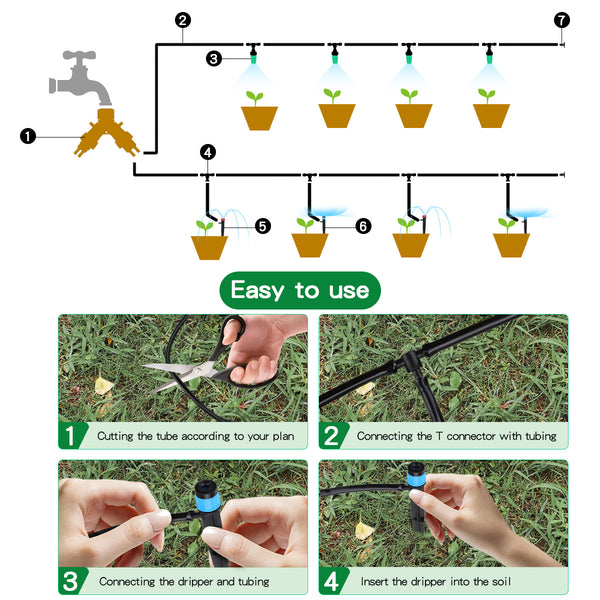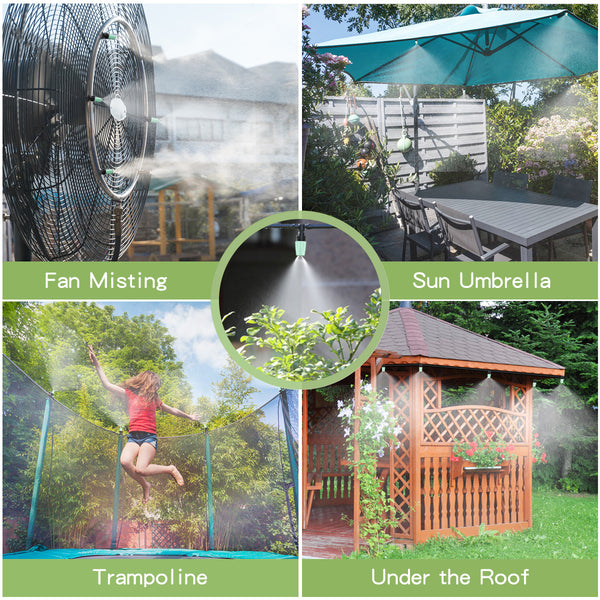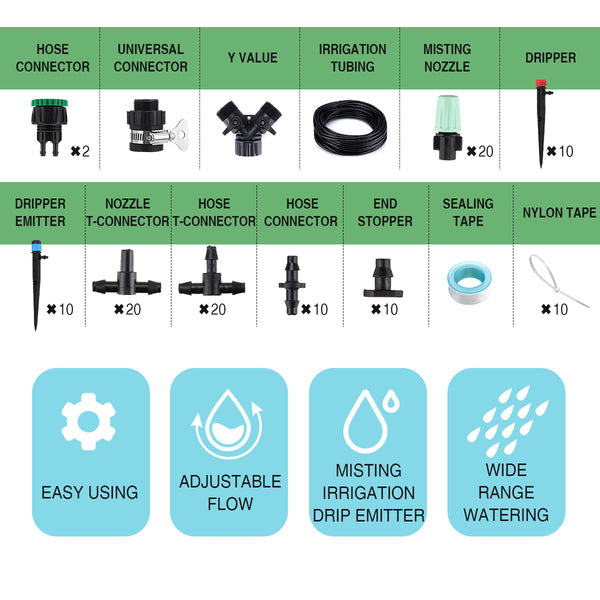 [All Accessories Provided]
1 x 25m 1/4'' PVC Tube+Handbuch
20 x Atomizing Nozzle(Green)
10 x Micro Water Dropper(Red)
10 x Dripper Emitter(Blue)
1 x Universal Faucet Connector
1 x 1/2"&3/ 4" Threaded 2-way Hose Connector
1 x Y Type Tap Connector
20 x 1/4" Nozzle T-Connector
20 x 1/4" Barbed Tee
10 x 1/4" Hose connector
10 x End Closure