8PCS Gel Nail Polish Set, Soak Off Gel Polish, 6 Colours UV Gel Nail Polish & Base/Top Coat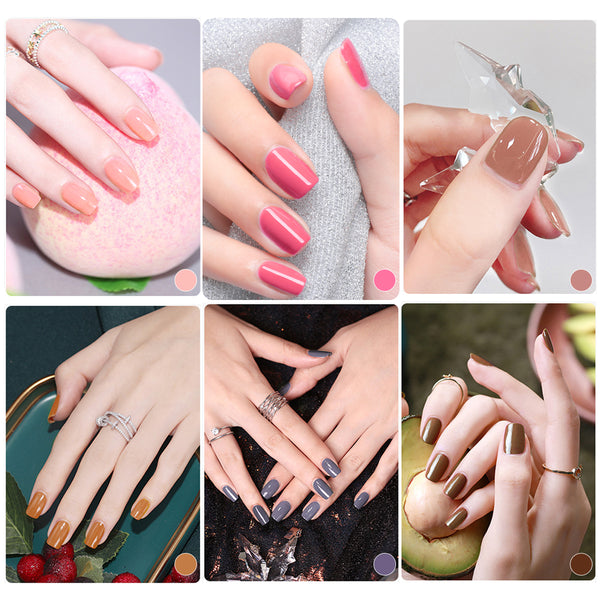 💅LONG-LASTING
Used correctly, it can last for at least 2-3 weeks. It must be used with a nail polish lamp. Perfect for DIY nail polish kit for a french manicure.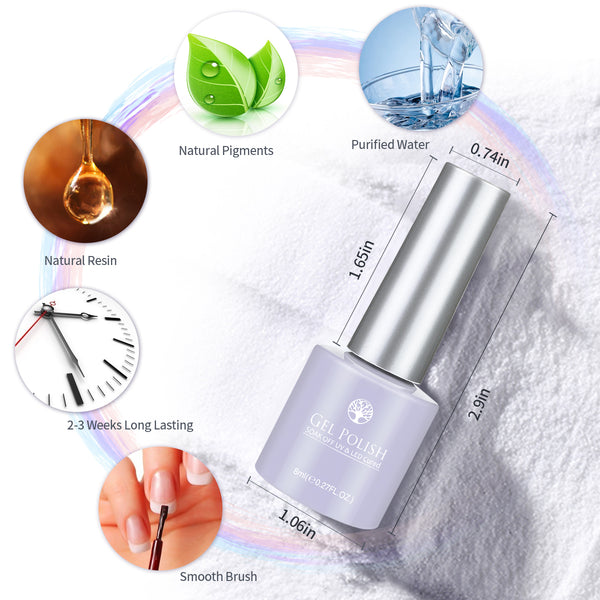 💅
SAFETY & HEALTHY
with safe ingredients, low smell, NON-TOXIC. Made of natural resin, no harm to your skin.
💅APPLY
1. File your nails including on the surface to get rid of any excess oils.
2. Apply base coat, cure with LED or lamp.
3. Apply 1st thin coat of polish, cure.
4. Apply 2nd thin coat of polish, cure. (Apply 3rd coat if necessary.)
5. Apply top coat, cure.
6. Wipe nails with rubbing alcohol to remove residue.
💅REMOVE 
1. Soak a cotton pad with acetone.
2. Wrap around each nail with tin foil leave for approx. 10 minutes, check if ready if not leave a few minutes more.
3. Use an orange stick or a cuticle pushier to remove softened gel.
Package Includes:
8PCS Nail Polish Gel Gift Set