A3 Light Box LED Drawing Pad, Ultra-Thin Portable USB Cable Dimmable Brightness Painting Board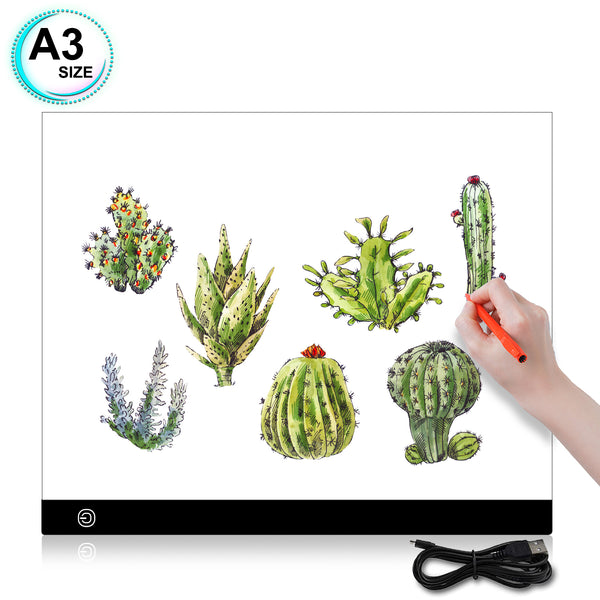 Stepless touch dimmer & Eye protection
Dimmable touch sensor switch design. Flicker-free,turn on/off and brightness control easily just by slight touch. Eco-friendly LED lights are gentle on the eyes, reducing eye strain and discomfort even when working for a long time.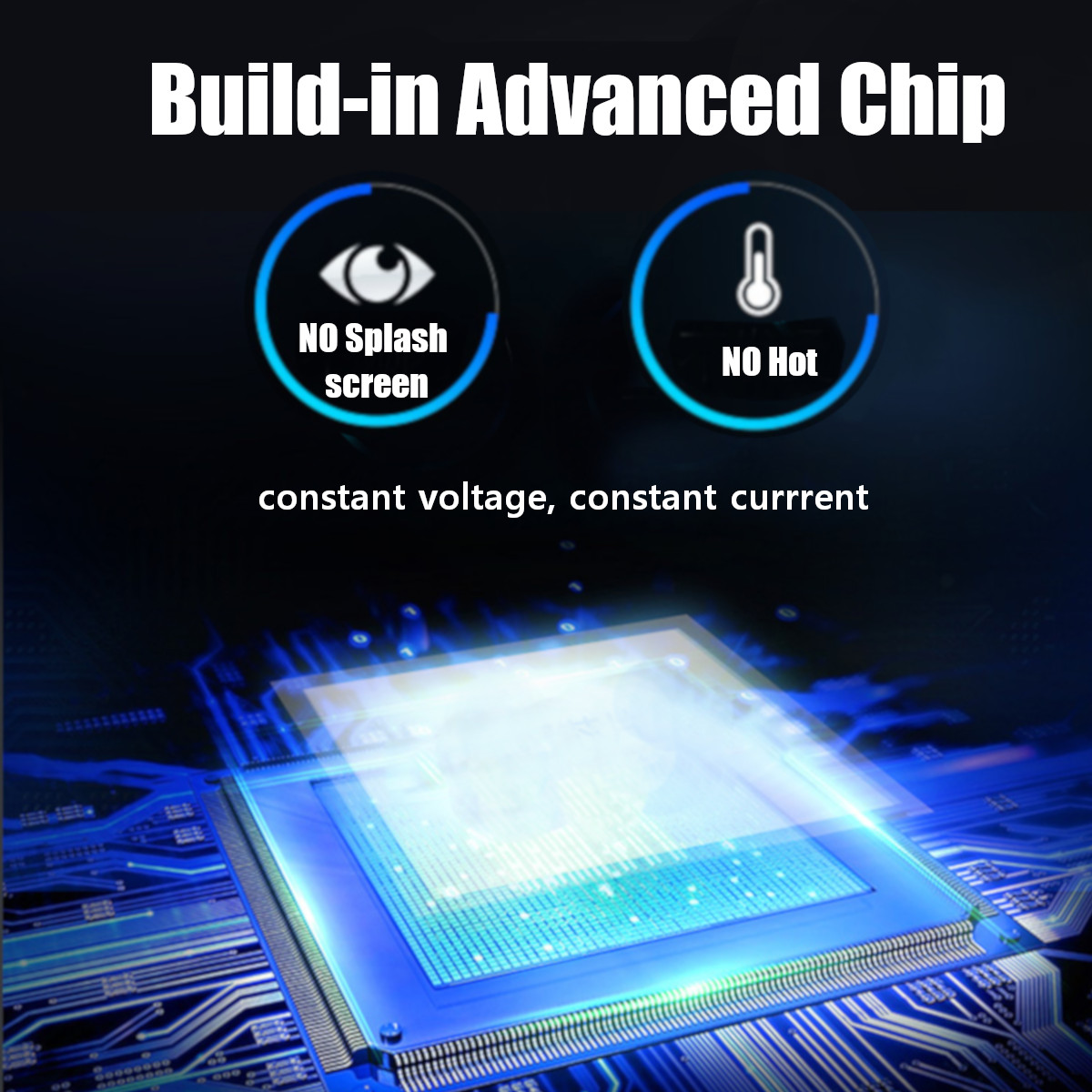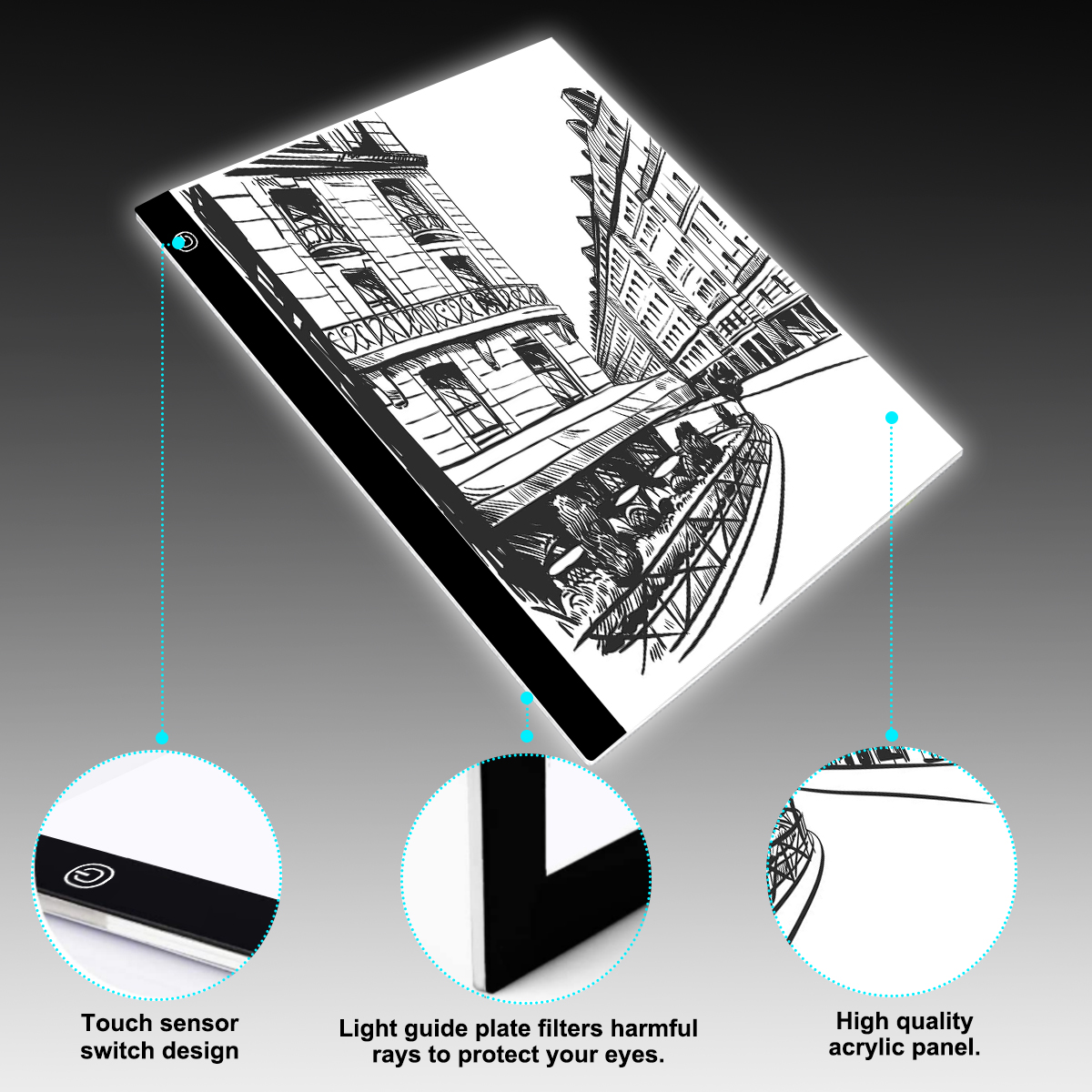 Ultra-thin, Premium Material
Only 5mm thickness, ultra-thin and light weight design which make it portable. You can take this light box anywhere.
The working surface of our drawing pad is made of acrylic glass, which has better light transmittance than traditional glass, providing a long service life and optimal lighting effect.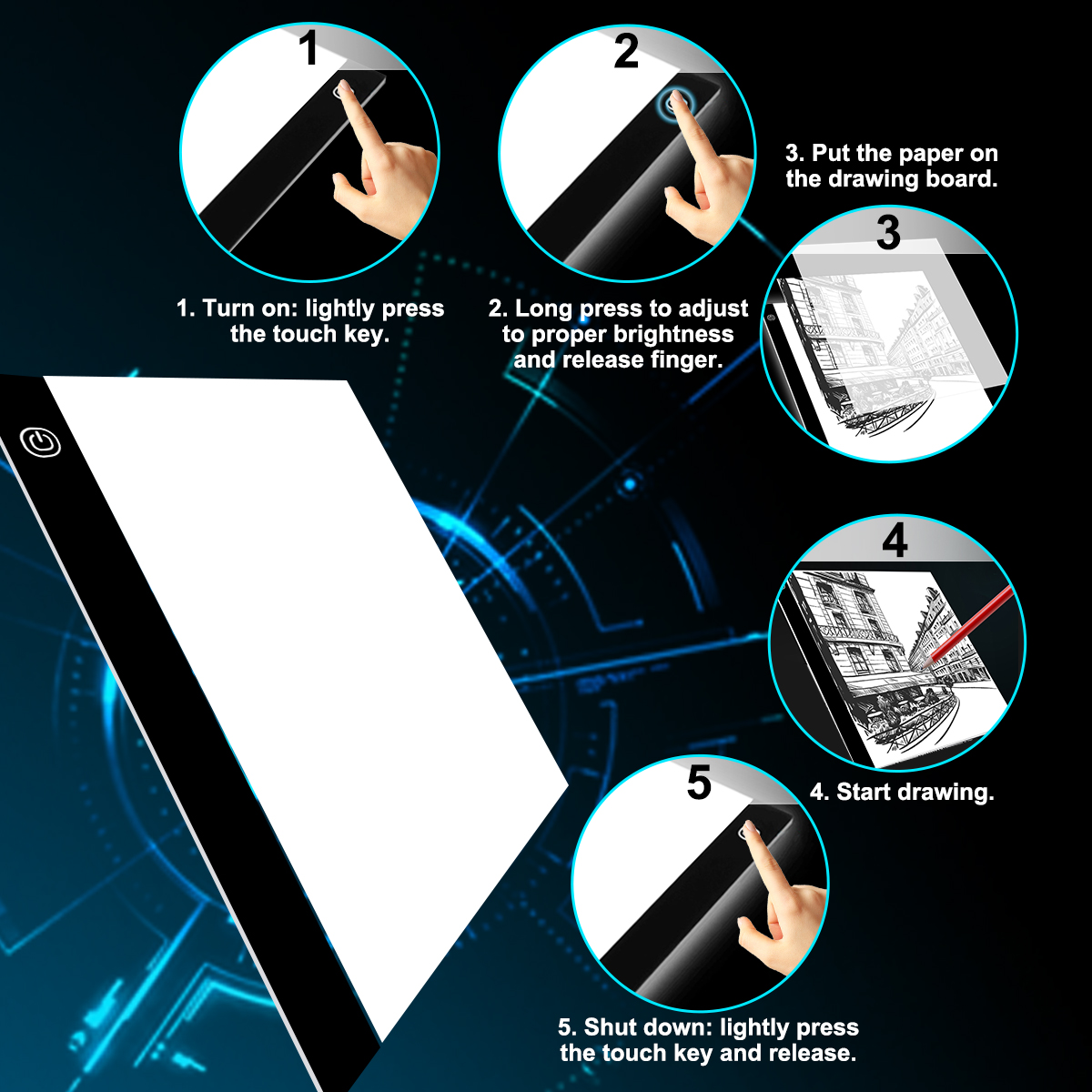 Note
1. Remove the protective film before use.
2. Our product interface is very solid, please pay attention to the USB cable connector (MIC head) when using it.
3.Twisted USB cable is prohibited, otherwise it will cause damage, leading to light flash on the board, bad contact sensor and no light of the product. If it happens, please change a new Android USB cable.
4. If the light flashes after power on, it is normal that the input does not match the product. You can fix the problem by replacing the charger, charging treasure, or computer interface.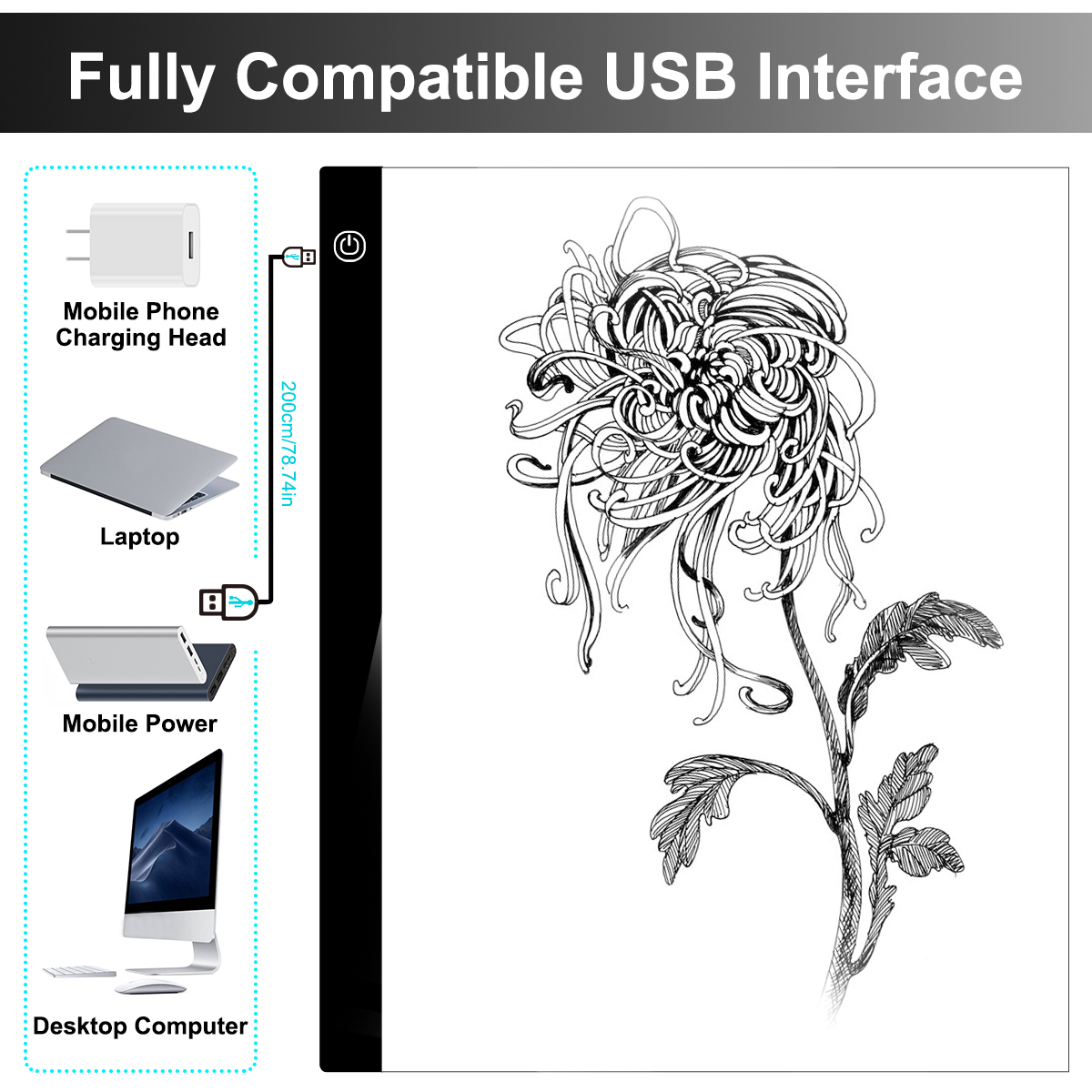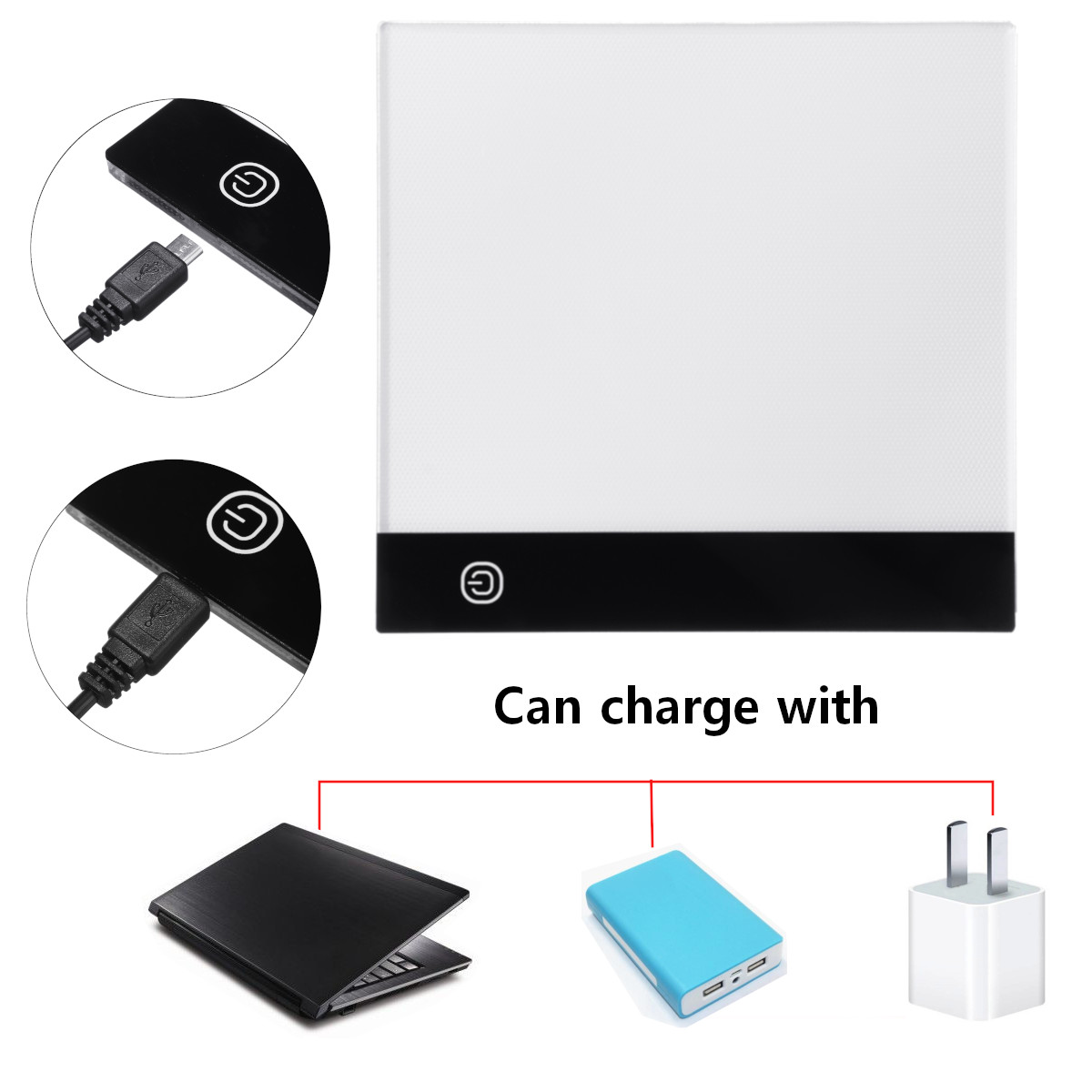 USB Powered
Comes with a USB cable, easily power the light box from the computer, power bank or USB adaptor which plugs into a wall outlet.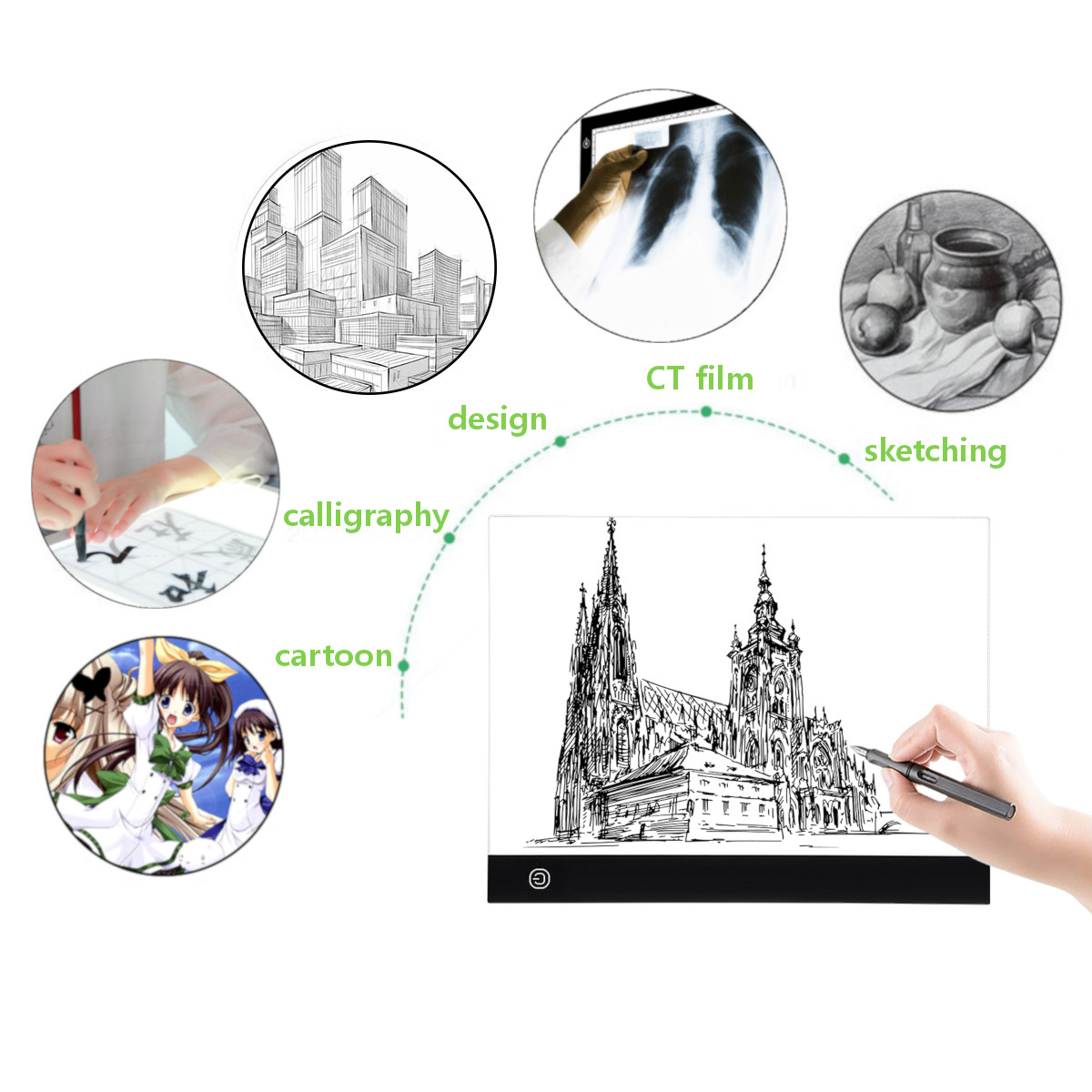 Suitable for drawing and sketching by designers or artists.
Suitable for children to practice handwriting and graffiti anywhere.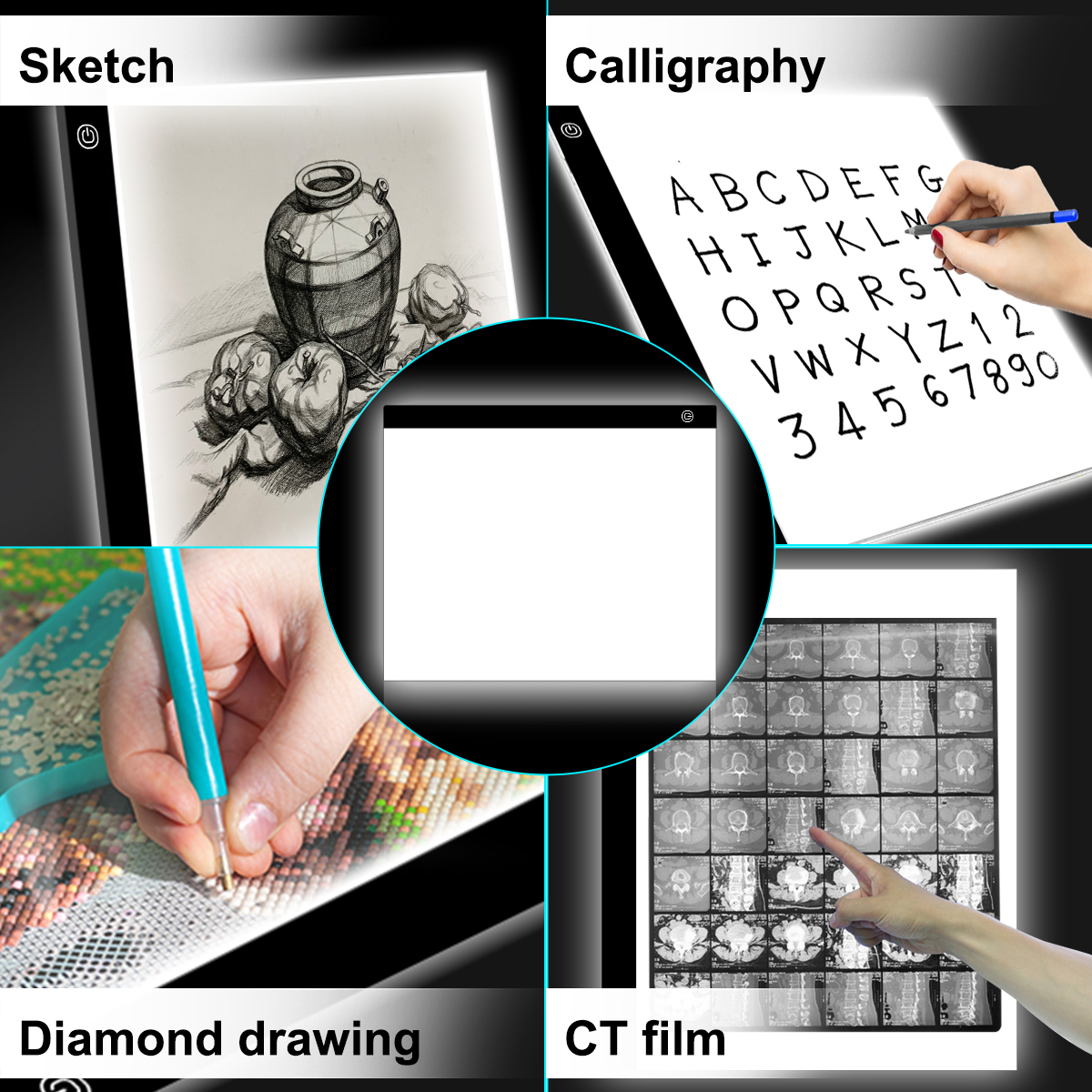 Specification
Material: acrylic.
Lumen: 1800 ~ 2100 mcd
LED color temperature: 10,000 ~ 13,000
Brightness: continuously adjustable
Dimensions of the board: 40 x 33.5 x 0.5 cm
Cable length: 200 cm
Package Included
1 x A3 LED Drawing Pad
1 x USB Cable