Adjustable Laptop Computer Stand Riser, Aluminum Foldable Laptor Holder Compatible with Mac MacBook Laptors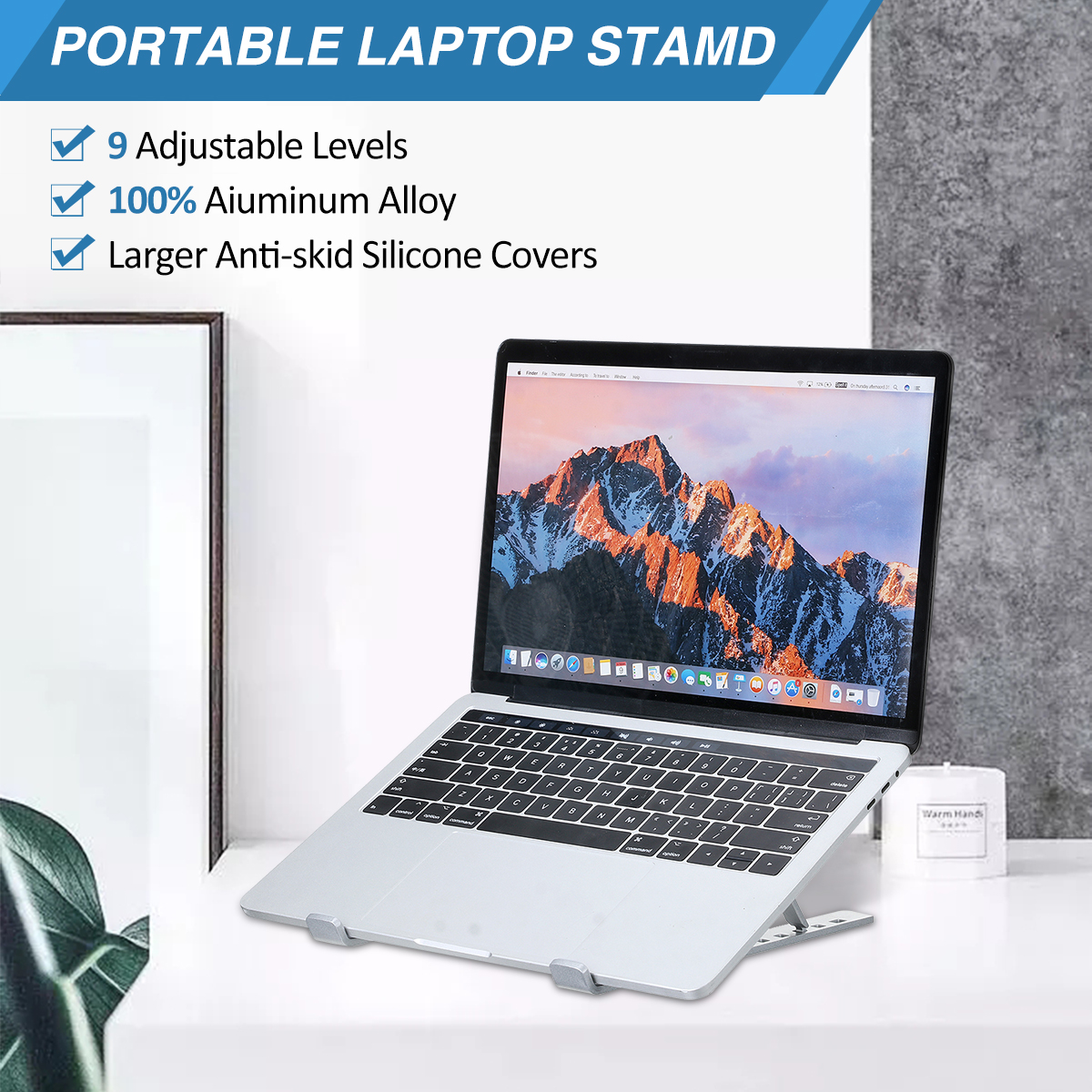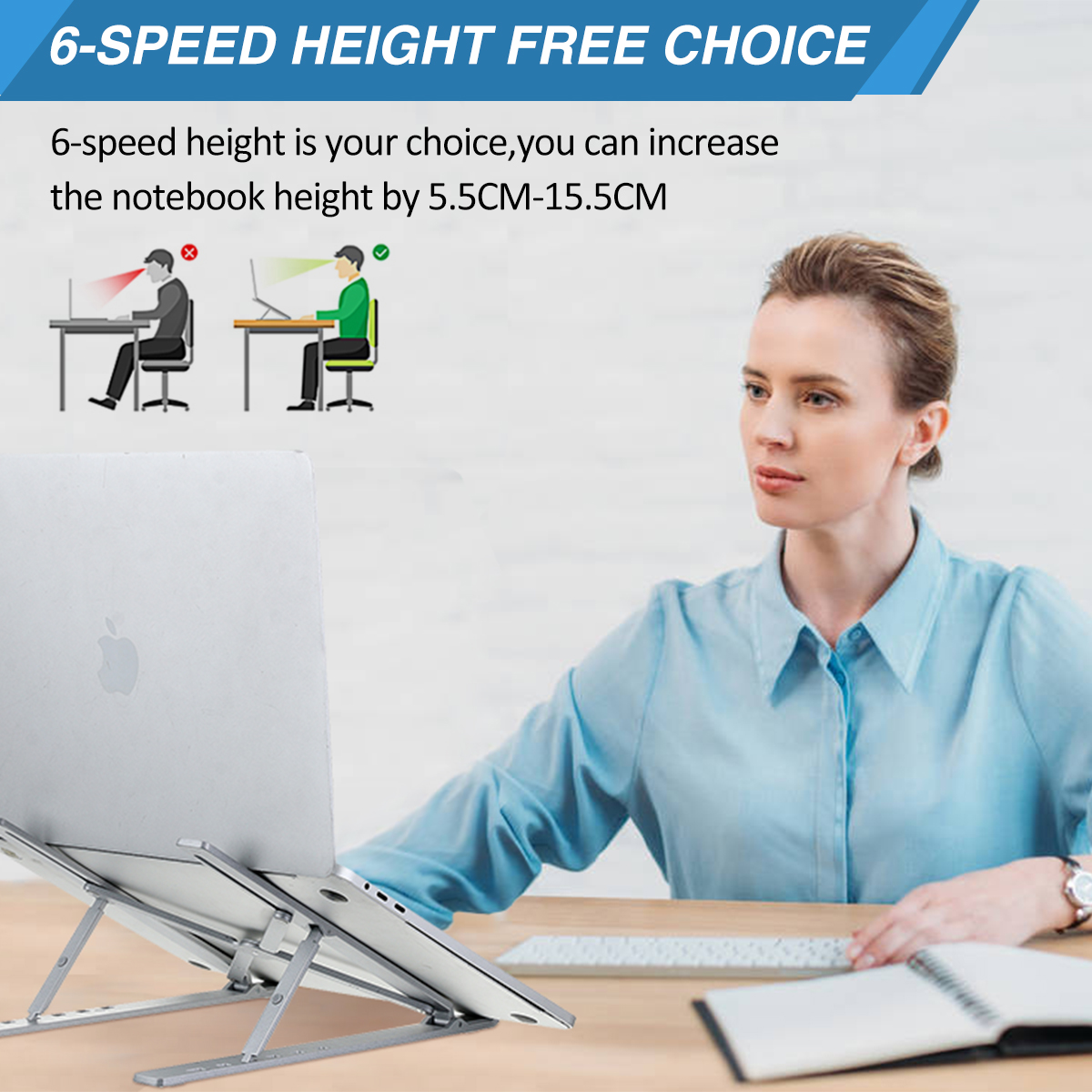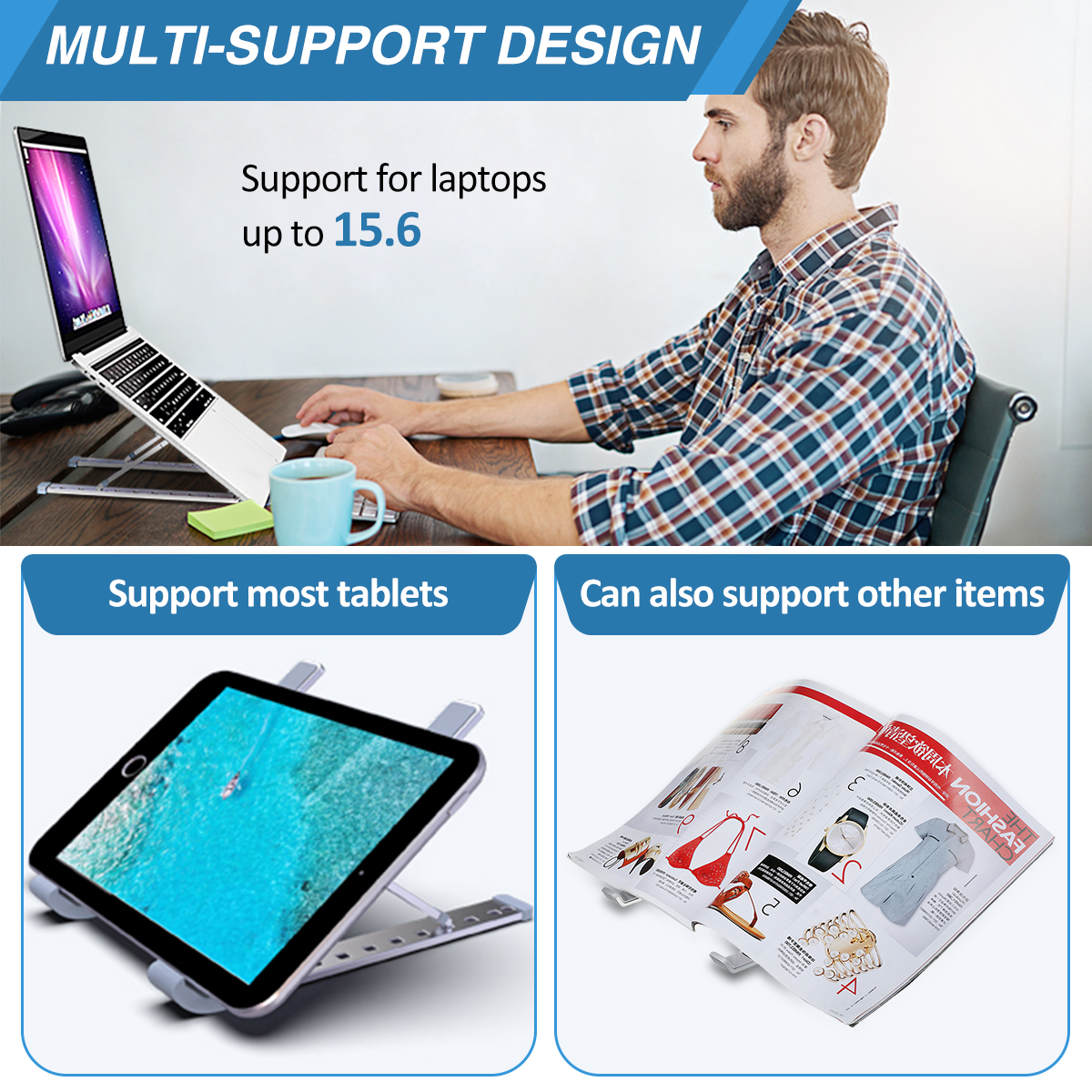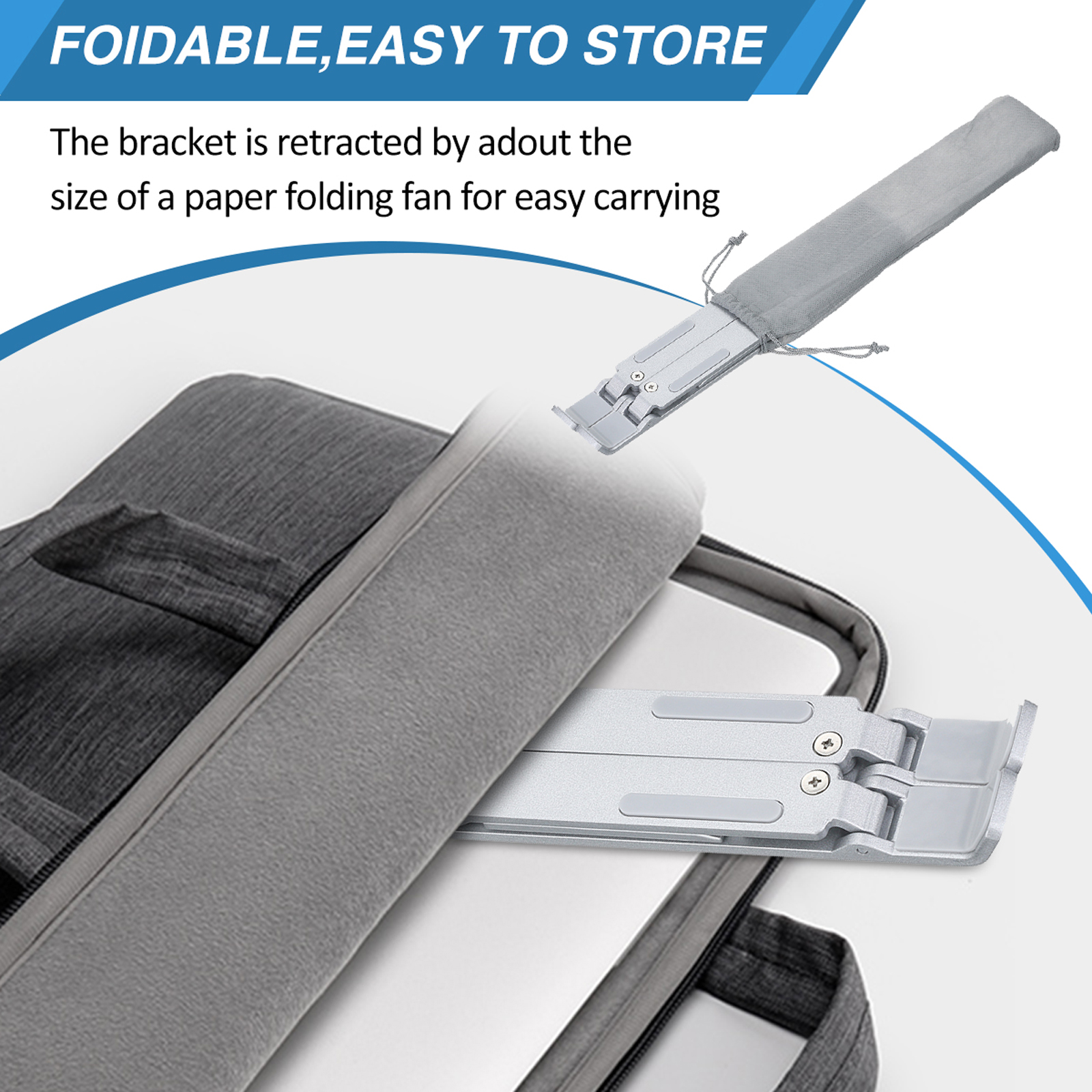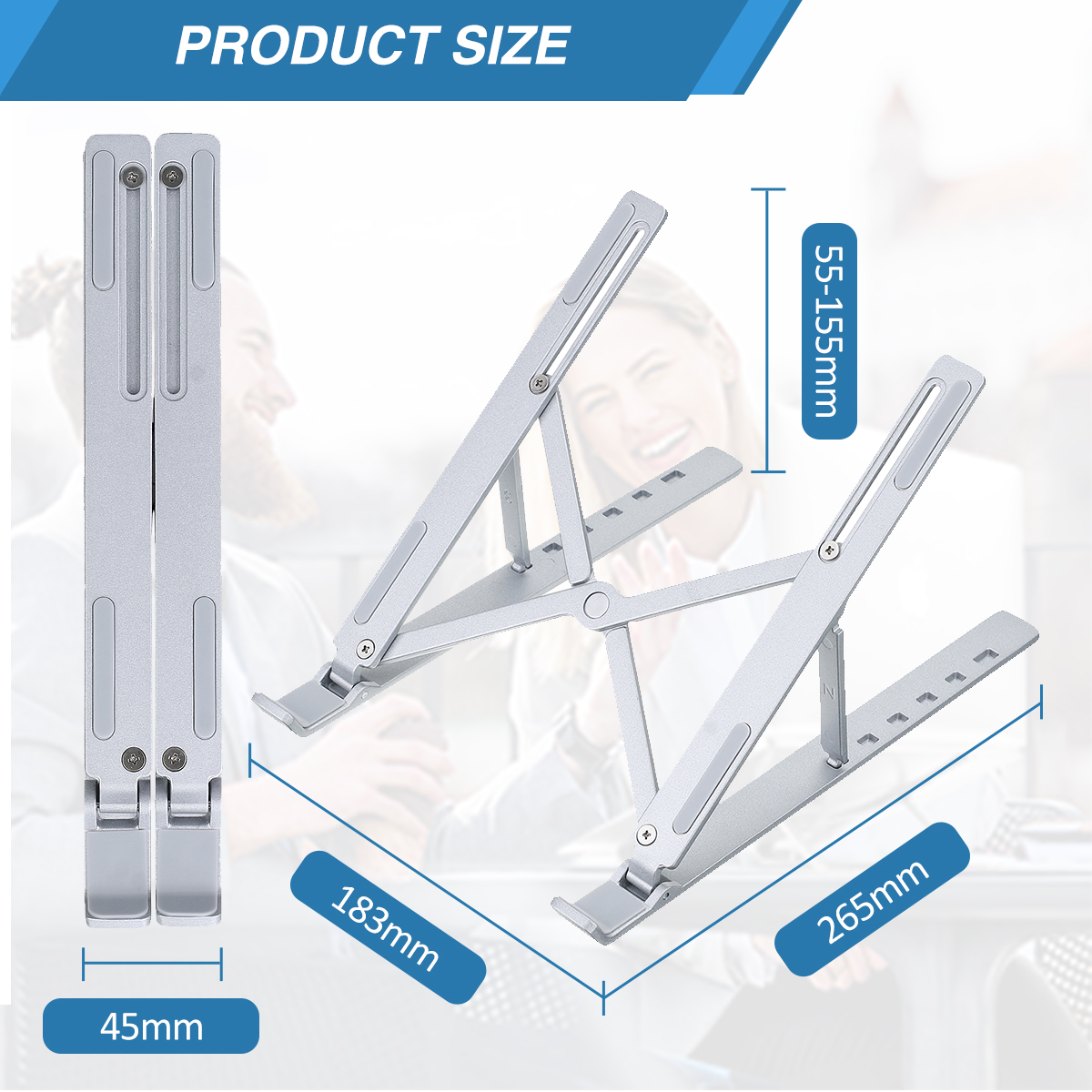 This type of laptop stand has the simplest structure, and its function is to prop up the laptop at an angle, which is convenient for us to the laptop.
When raising the portable laptop stand laptop at an appropriate angle, this holder improves your spine alignment posture.
Aluminum alloy material can absorb and discharge heat easily, and adjusting the angle is good for cervical spine health.
The laptop stand made of premium aluminum alloy and designed structure according to the principle of triangular, the laptop holder is super stable and can hold up to 13.2lbs.
The portable laptop stands into your bag and takes it to the office, coffee bar or anywhere you want to go.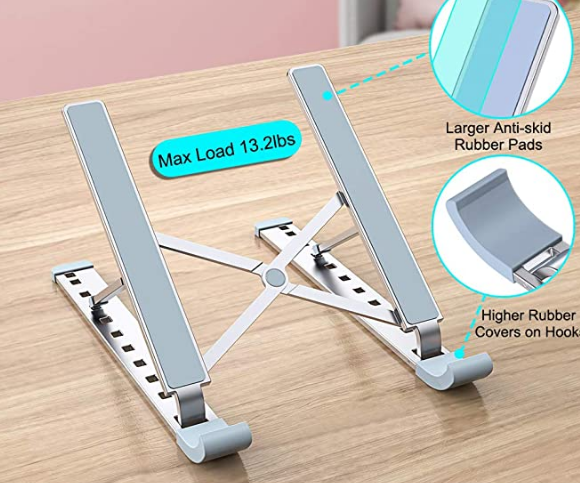 Specification:
Item Weight: 9.8 ounces
Material: Aluminum
Package Dimensions: 10.16 x 2.48 x 0.94 inches
Package Including:
1 X Laptop Stand Riser