Christmas Countdown Advent Calendar Fill by Yourself, w/ Gift Bags Number Stickers, Clips, Kraft Paper, Twine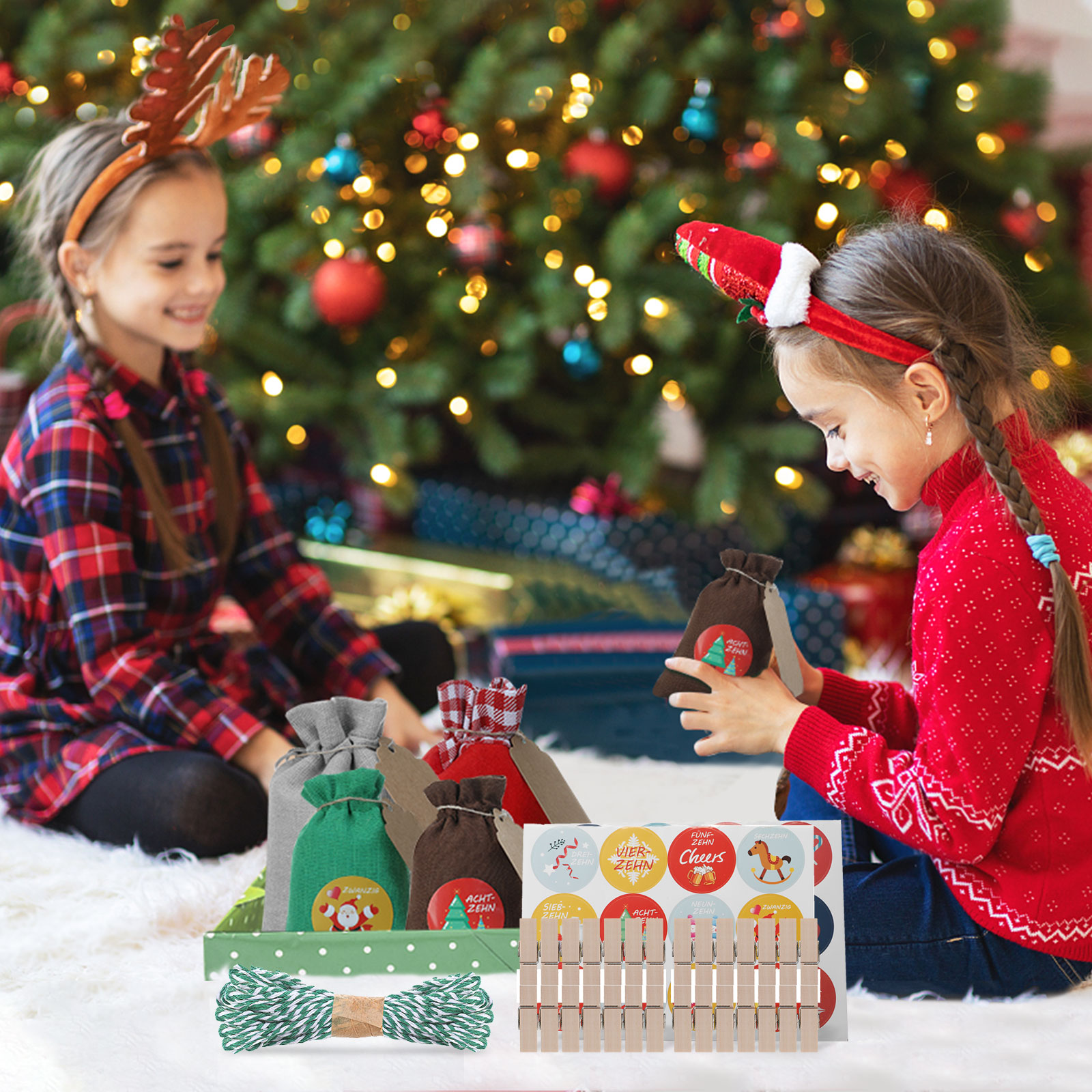 🎅 Advent Calendar to Fill 
This cute set offers everything you need to make an individual advent calendar. The 28 Christmas cloth bags made of jute bags and felt bags can be filled with great surprises and decorated with stickers. With the rope, the bags can be opened and closed very easily and decorate it with a number sticker. You can write your own DIY idea or your congratulations on the surface of the kraft paper.
🎅 4 Colors & Larger Capacity
Colorful and cute appearance perfect for as a little surprise for advent calendars: 28 pieces 4 color cloth bags, 2 stickers in total 48, 28 wooden clips, 10m hemp rope. With larger wooden clothespins and stickers with extra glue, your stickers won't fall off easily.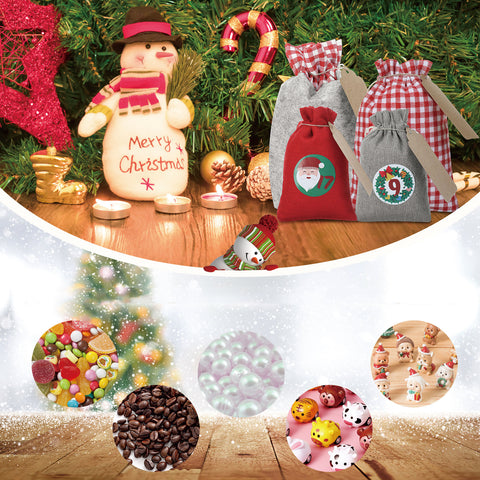 🎅 Practical to Hang Up
Advent calendar 2020 gift bags thanks for 28 large wooden clips, you can hang them on the wall or stick them on the board. The advent calendar children are not only a gift for the family but also a necessary decoration at Christmas.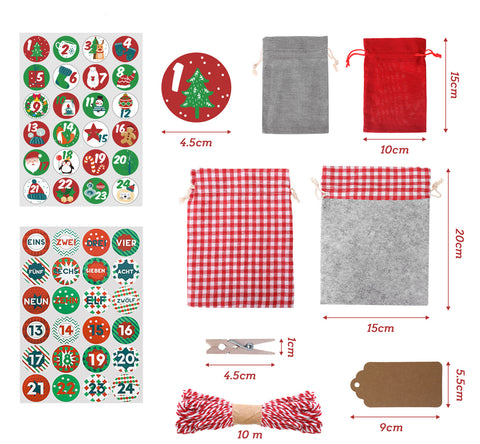 🎅 Durable & Reusable 
The advent calendar for filling fabric bags consists of felt bags and jute bags are very robust. Wonderful and great to fill yourself and reusable every year felt bags and jute bags. This not only reduces packaging waste, but it also saves Christmas for Christmas hard cash. And the kids can take them home and reuse them after the party, keys, gifts, toys, etc. are kept.
🎅 Unique Surprise 
The most personal and probably most beautiful variant is and remains the advent calendar that you can fill yourself. Whether for your own children, your partner or a good friend, you will find great gift ideas with us. Fill different gifts in 28 fabric bags, 28 surprises. Ideal for packaging sweets, make-up, toys, chocolate, jewelry, small figures, vouchers or other small gifts.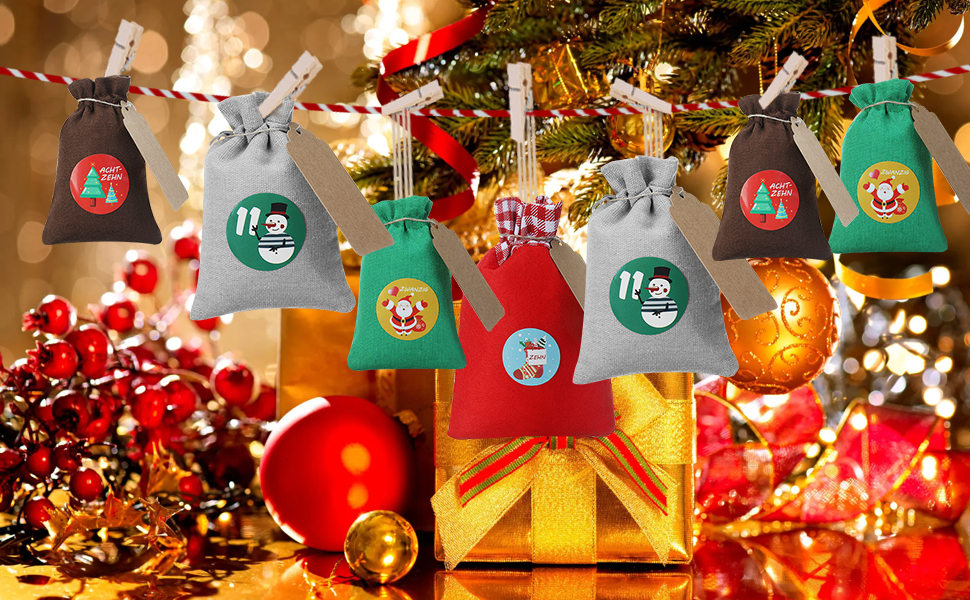 Package Included:
🎄 28 x 4 Color Cloth Gift Bags
🎄 2 x Germany Stickers in total 48
🎄 28 x Wooden Clips
🎄 1 x 10m Hemp Rope