DIY Fabric Bias Tape Maker Binder Clip Binding Maker Tape Kit for w/ Sewing Awl Size 6/12/18/25mm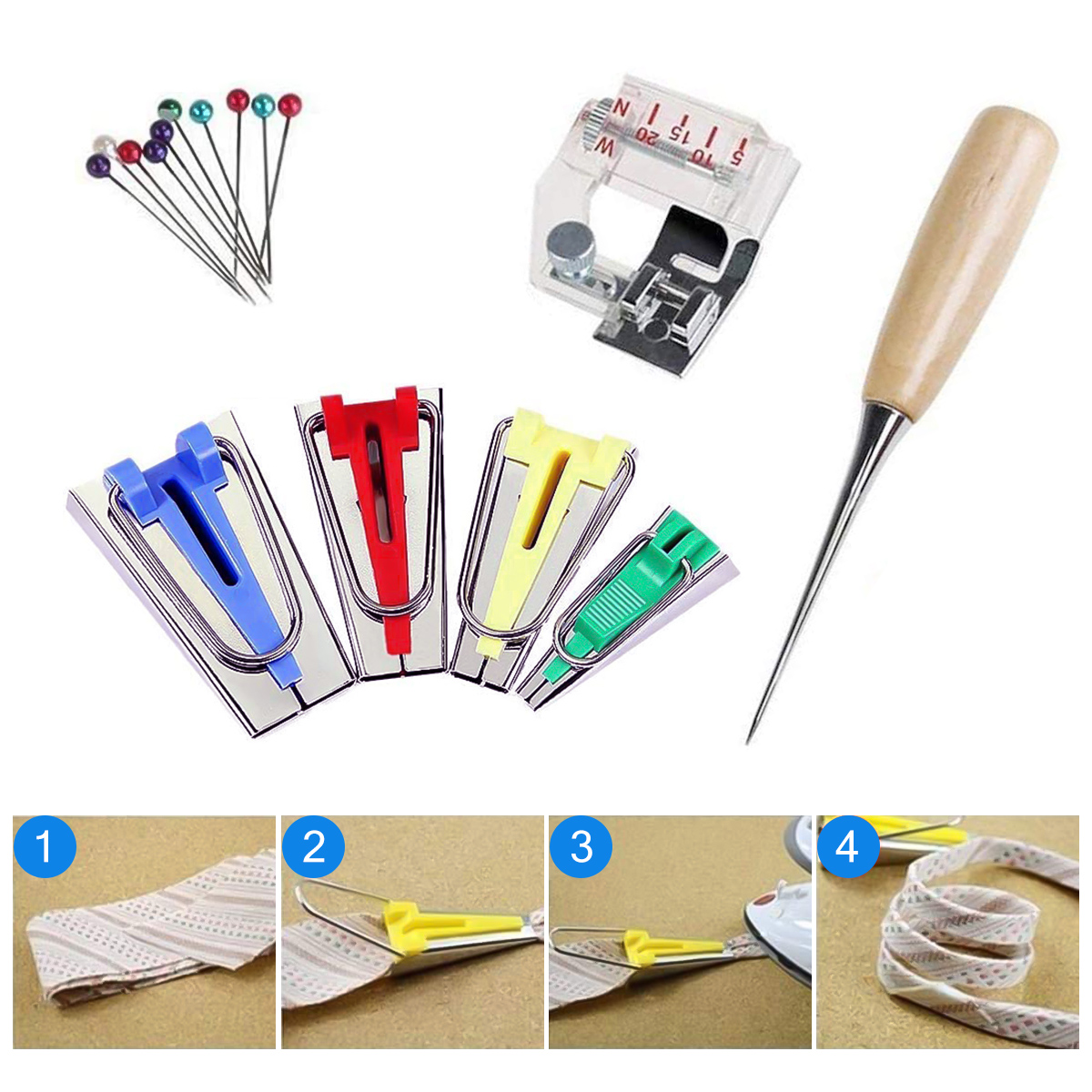 DIY Complete Bias Tapes Set -- This single/double fold bias tape maker tool included 4 different size and different color: Green-6mm, Yellow-12mm, Red-18mm, Blue-25 mm+1x Bias Binding Foot+ 1x Awl+ 10x Ball Point Straight Pins, the smaller sewing clips are perfect for those hard to reach spots as well as using them to mark where not to sew. And the large clips are perfect and strong enough to hold together several layers of leather.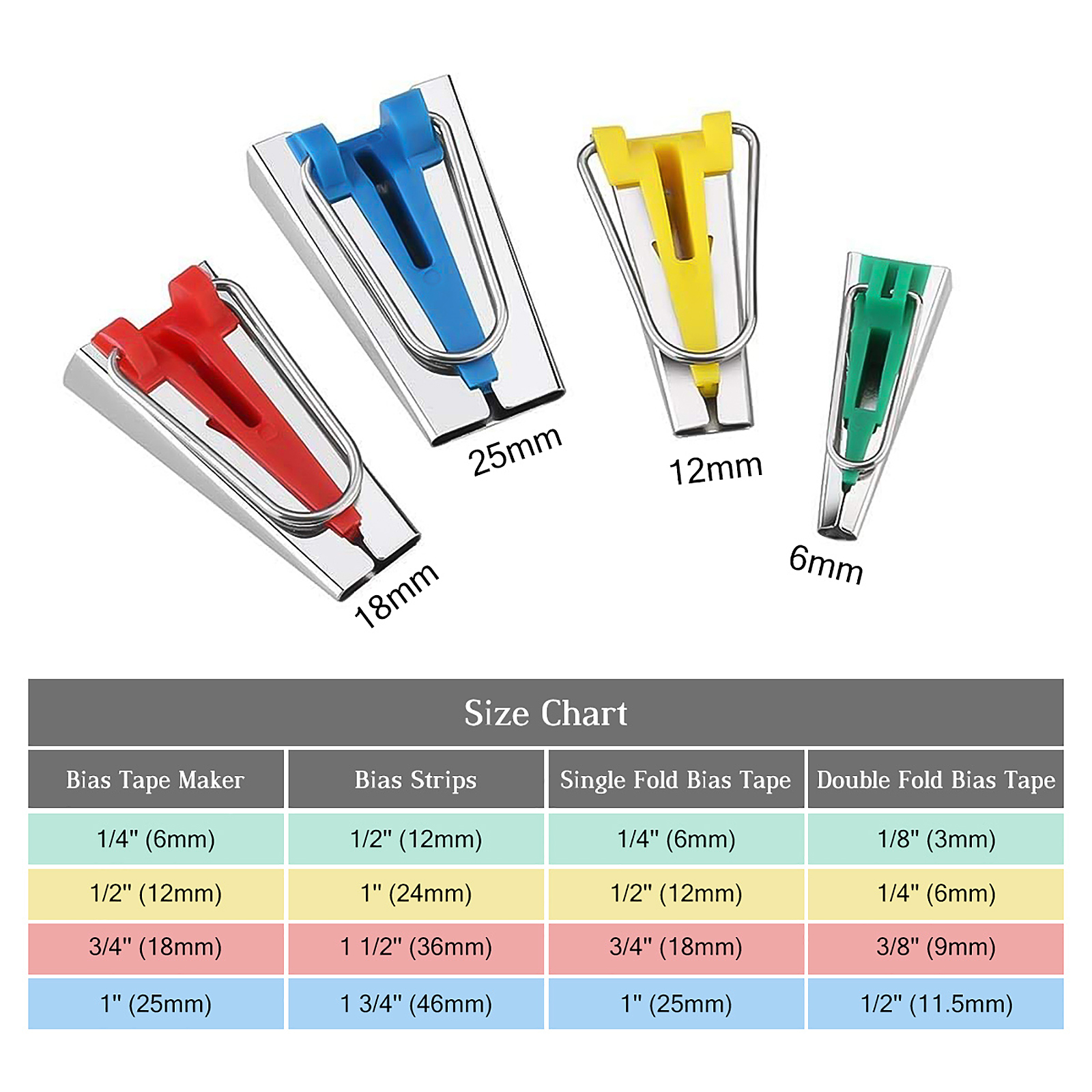 Make Single / Double Fold Bias Binding -- 1/4'' Bias Tape Maker, 1/2'' Bias Strip= 1/4'' Single Fold Bias Tape= 1/8'' Double Fold Bias Tape, Single-fold bias tape can be ironed in half lengthwise to make double-fold bias tape, it's a really handy addition to the sewing tool kit.
Adjustable Bias Binding Foot -- The fold bias tape maker tools with snap-on adjustable bias tape binding foot, which fits in the majority of sewing machines like Haitral, babylock so you can buy this binding tape maker kit at ease, they are sturdy and useful for all types of crafts!
How to Make Bias Tape
1. Basing on the width which you need, cut pieces of parallel cloth strips at a 45degree angle. 
2. Let the back of the bias tapes upward, let cloth strip into the wide mouth, and use an awl to pull the cloth strip from the head of the bias tape. 
3. Let the positioning needle to fix the pulled cloth strip on the scalding plate. When you are pulling the bias tape, let the iron close to the head part of bias tape, which can make the pulled cloth strip be shaped immediately.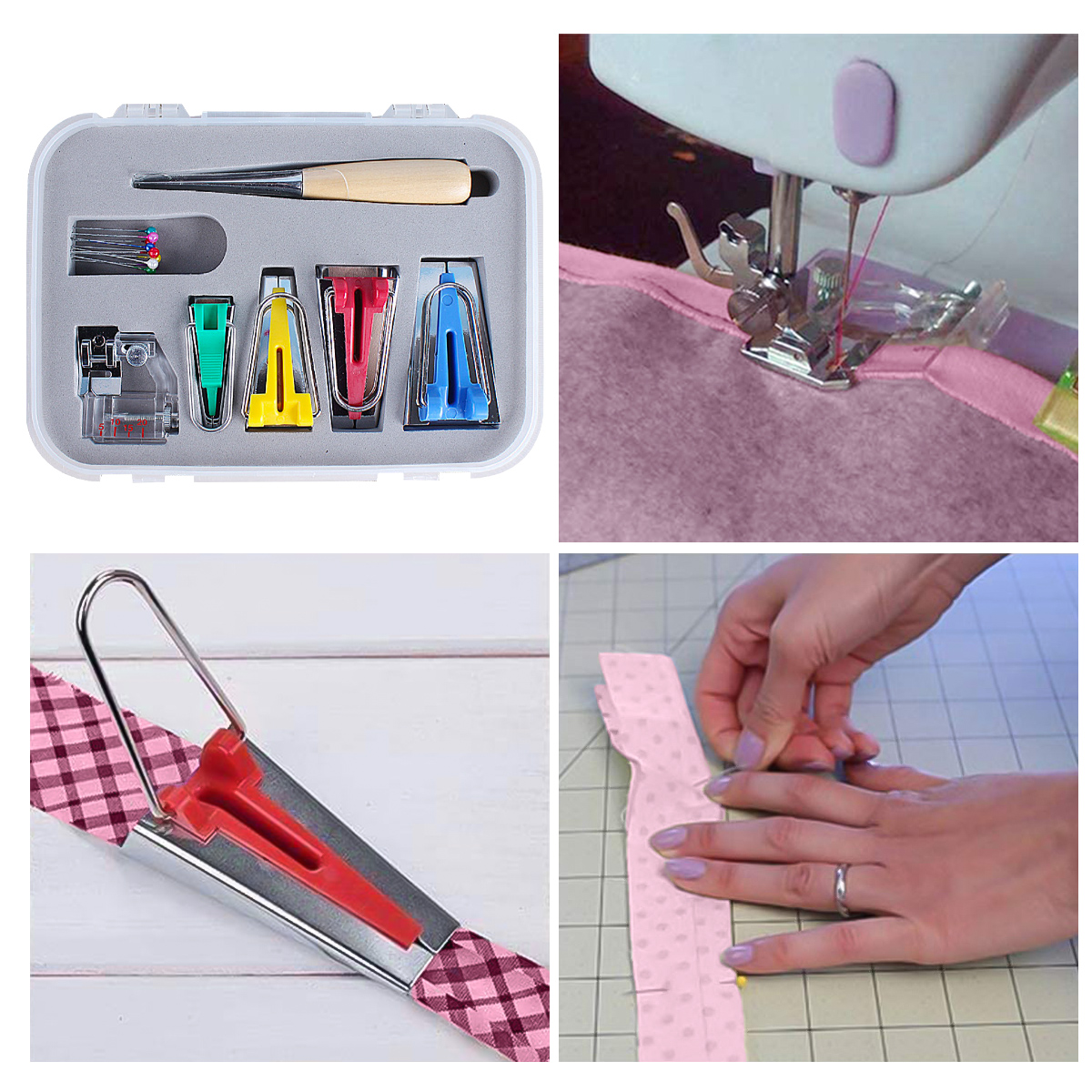 DIY BEST GIFTS in Minutes --
You use these bias tape maker tools to DIY the unique, special and beautiful gifts like cloth to yourself and friends or lovers. They will like your DIY gifts so much. Choose the fabric pattern you like, easily DIY your own bias tape to make quilt binding seams, sewing, serging, crafting, fishing, and little projects like placemats, bibs, armhole, neckline, applique and so on.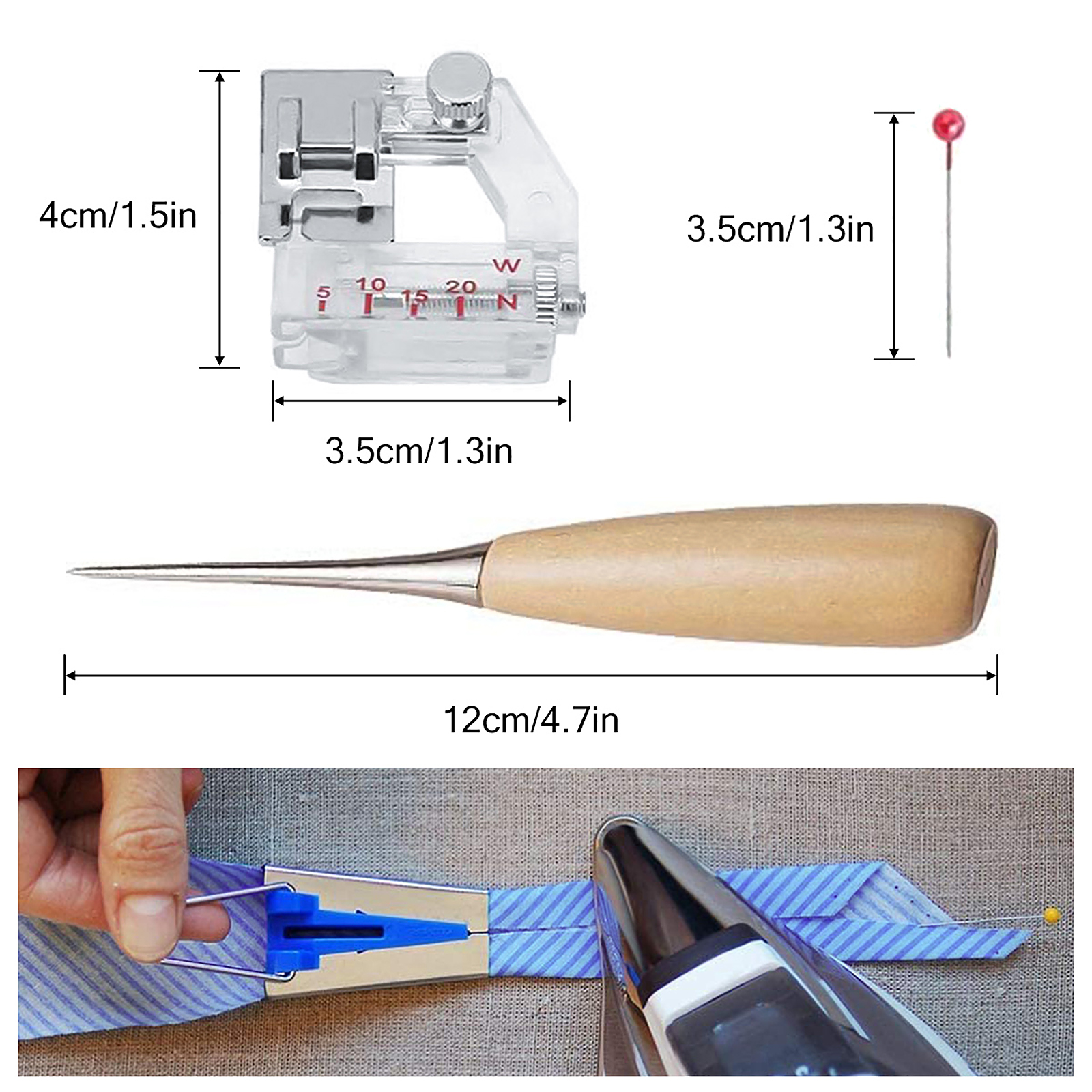 Package Included:
1 x DIY Fabric Bias Tape Maker Binder Clip Binding Maker Tape Kit