Door Stopper Wall Protector, 62 PCS Silicone Self-adhesive Door Knob Guard Noise Dampening Buffer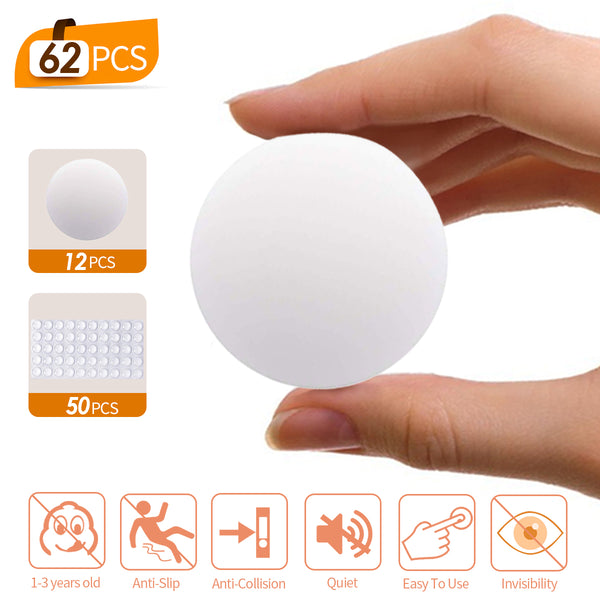 DOOR STOPPER TO PROTECT YOUR WALL
Pack of 12 door stopper and a pack of 50 wall protectors are made of healthy soft silicone and eco-friendly rubber, so they work very well to soften the contact of the cabinet door with the wall with the right size diameters. It is an effective way to protect your home and ears!

SHOCK ABSORBENT & SUPER QUIET!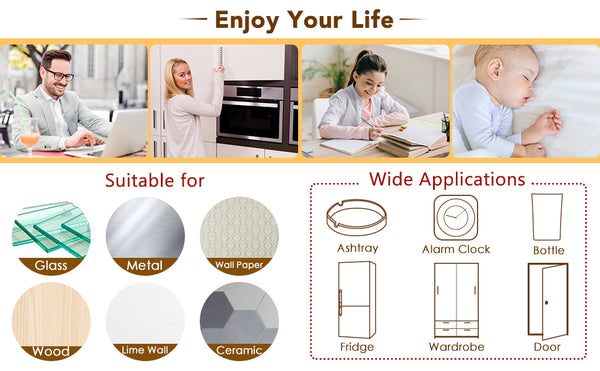 WIDE APPLICABILITY
Glass, metal, wood, lime wall, ceramic, etc
the closet door, desk, toilet cover, bedroom, bathroom, kitchen, refrigerator, cabinets, drawers, cabinets and so on.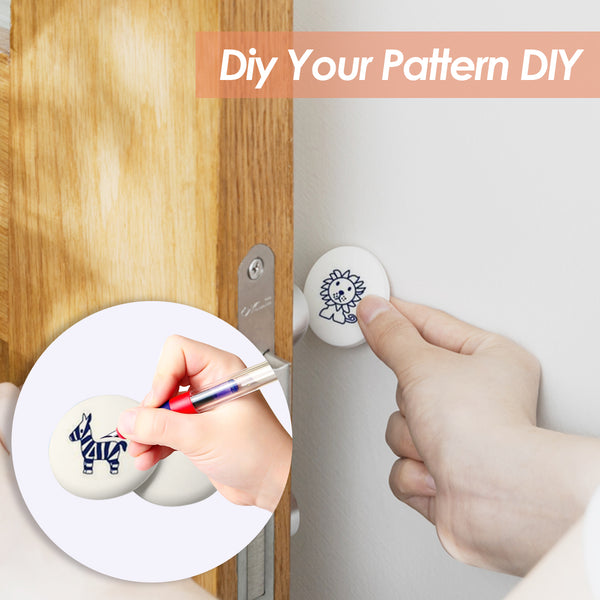 Can paint the pattern on the pad, another place to inspire your creativity!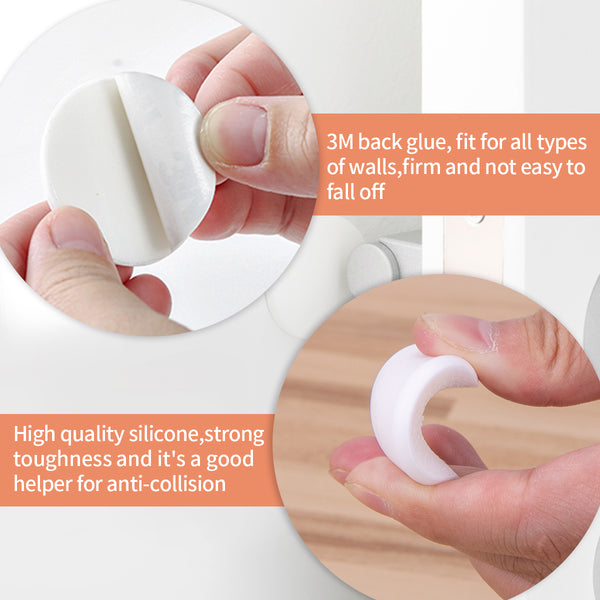 EASY TO USE
1: Clean the wall to make sure the surface the target application surface is clean, dry and free of debris.
2: No tools required! Just peel and stick to the desired surface!
3: Press bumper firmly several times on the surface.
Note: If the temperature is low, use the blower to preheat the glue face and then stick it.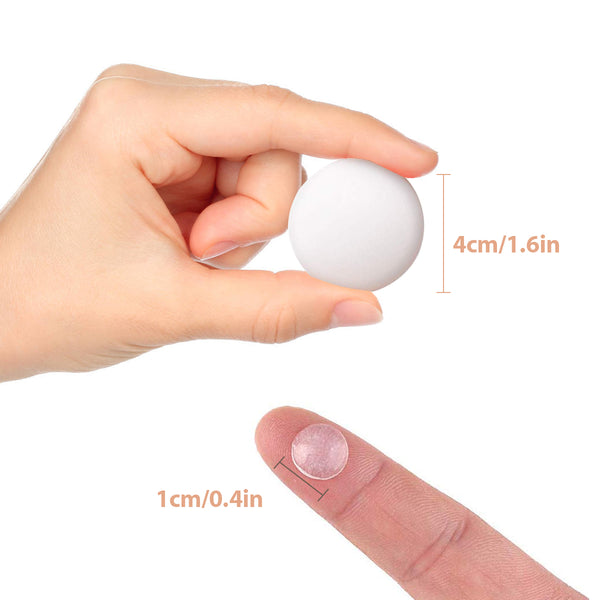 Specification:
Diameter:1.6 in / 0.33 in
Thickness: 0.35 in / 0.1 in
Material: Soft Silicone
Package Included:
12 x White Door Bumpers
50 x Clear Rubber Feet bumpers