Fitness Hoop 6 Section Adjustable Design w/ Skipping Rope, Waist Ruler, 8 Plug, Fitness Exercise Circles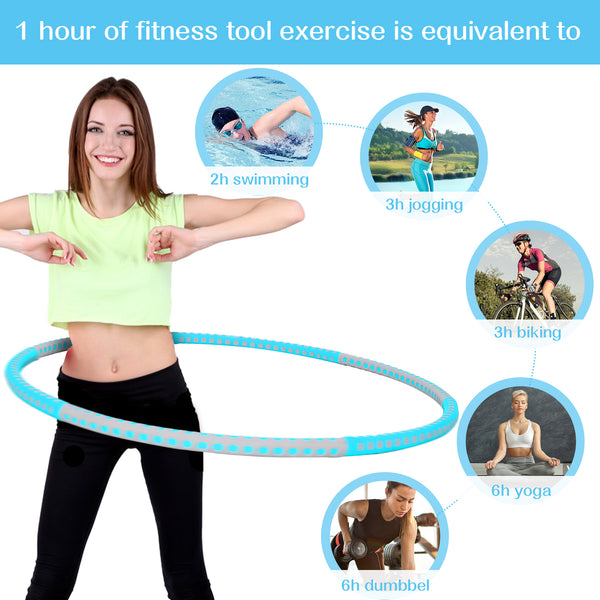 ✓Healthy Exercise & Entertainment -- This Fitness Exercise Hula Hoop is an Ideal choice for kids, teens, and adults. Burn up to 400 calories an hour! Not only can help you lose weight, but also enhance your body coordination and make your waist slimmer.
✓Fitness Hula Hoop for Kids/Youths/Adults -- Its adjustable size makes it tailored for many more people of different ages, sizes and of differing waist circumferences. Perfect for adults, kids and youths. Ideal for all levels of skill from beginners to pros and are perfect for Exercise, Fitness, Hoop Dance, Festivals or just pure outdoor fun!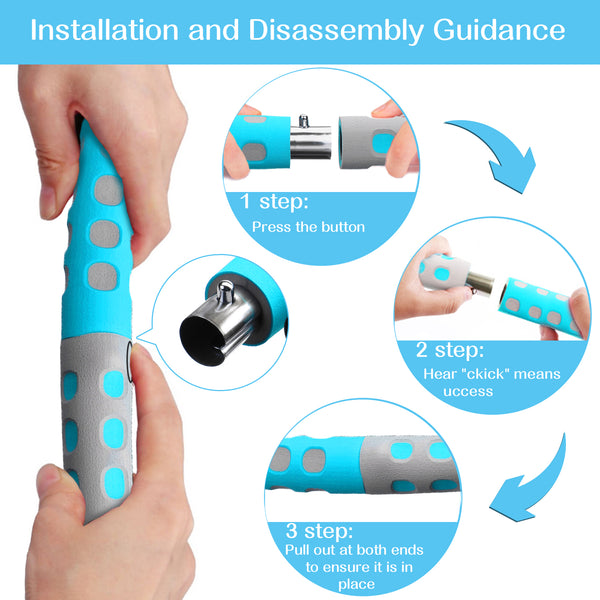 ✓Easy to Assemble and Carry -- Our Fitness Hula hoop comes in 8 easily detachable yet durable and sturdy sections. Simply adjust the size from 8 to 7 sections for children, depending on your figure or if 8 simply feels a little too heavy for you. Fitness hula hoop can be detached and packed away into a small package, weighing only at 2.2 pounds. Easy storage and assemble.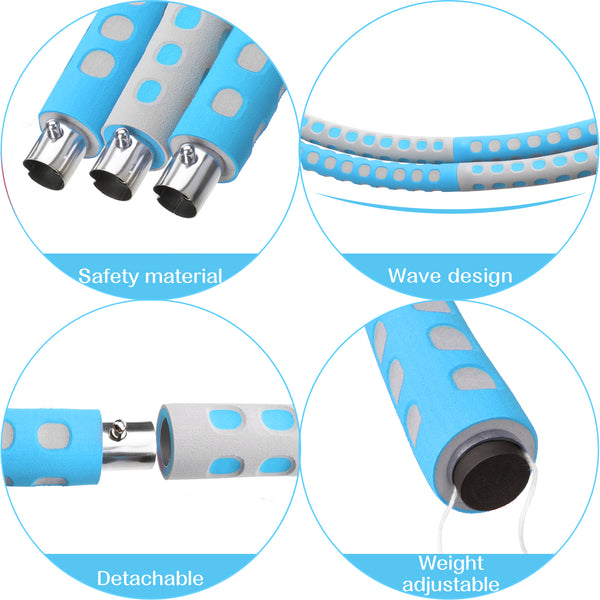 ✓Superior Deep Padded Foam -- High quality, non-toxic, soft yet durable foam padded fitness hoop combined with the wave groove design effortlessly tailors to your waistline making it extremely comfortable. The hola hoop perfectly fits your waist while exercising and provides effective massage pressure on your waist without getting hurt or excessive pain.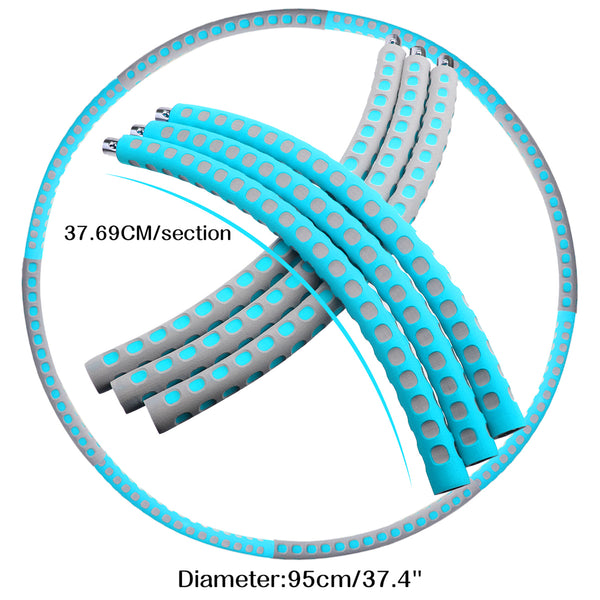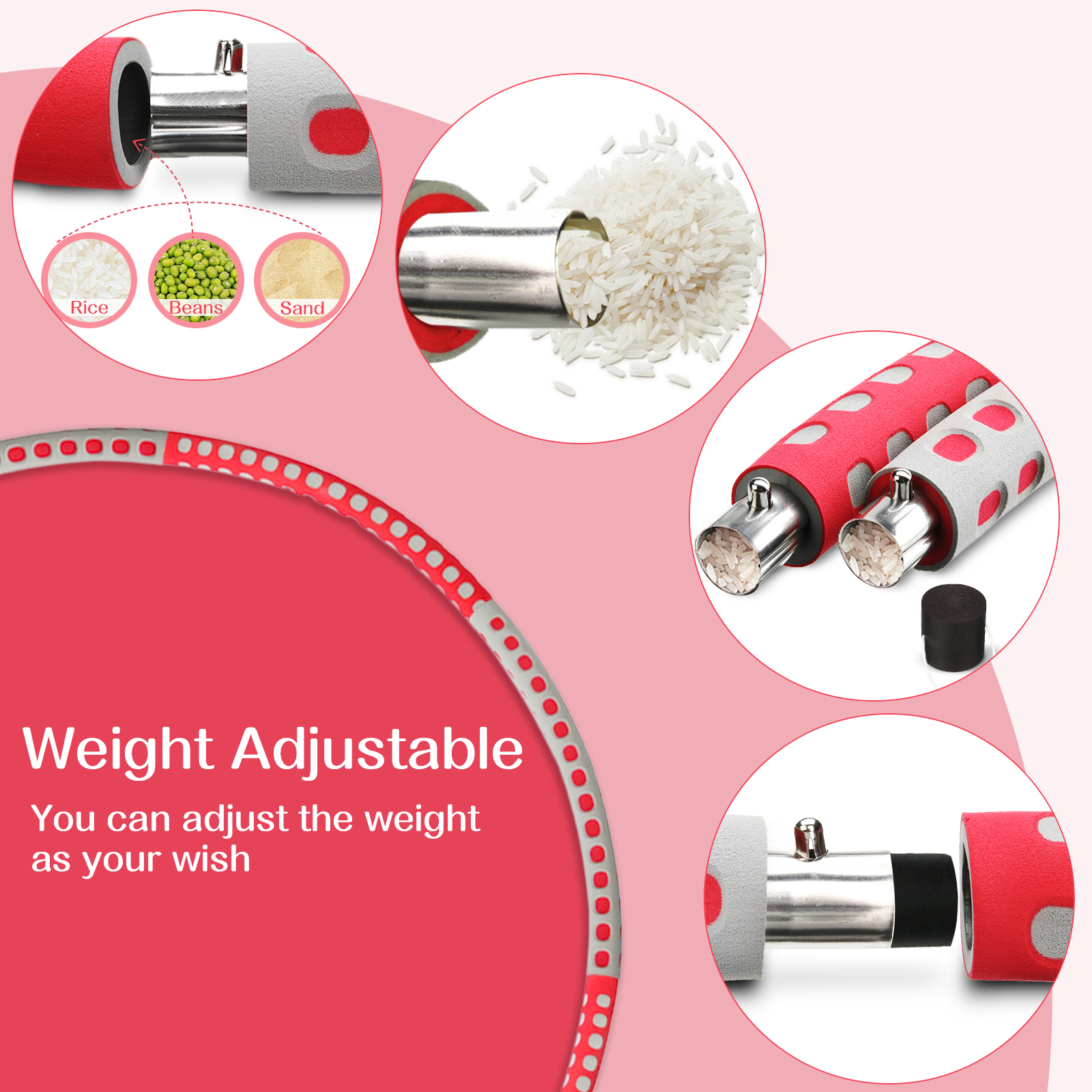 You can put some sand or bean in the hula hoop, adjust the weight as you wish!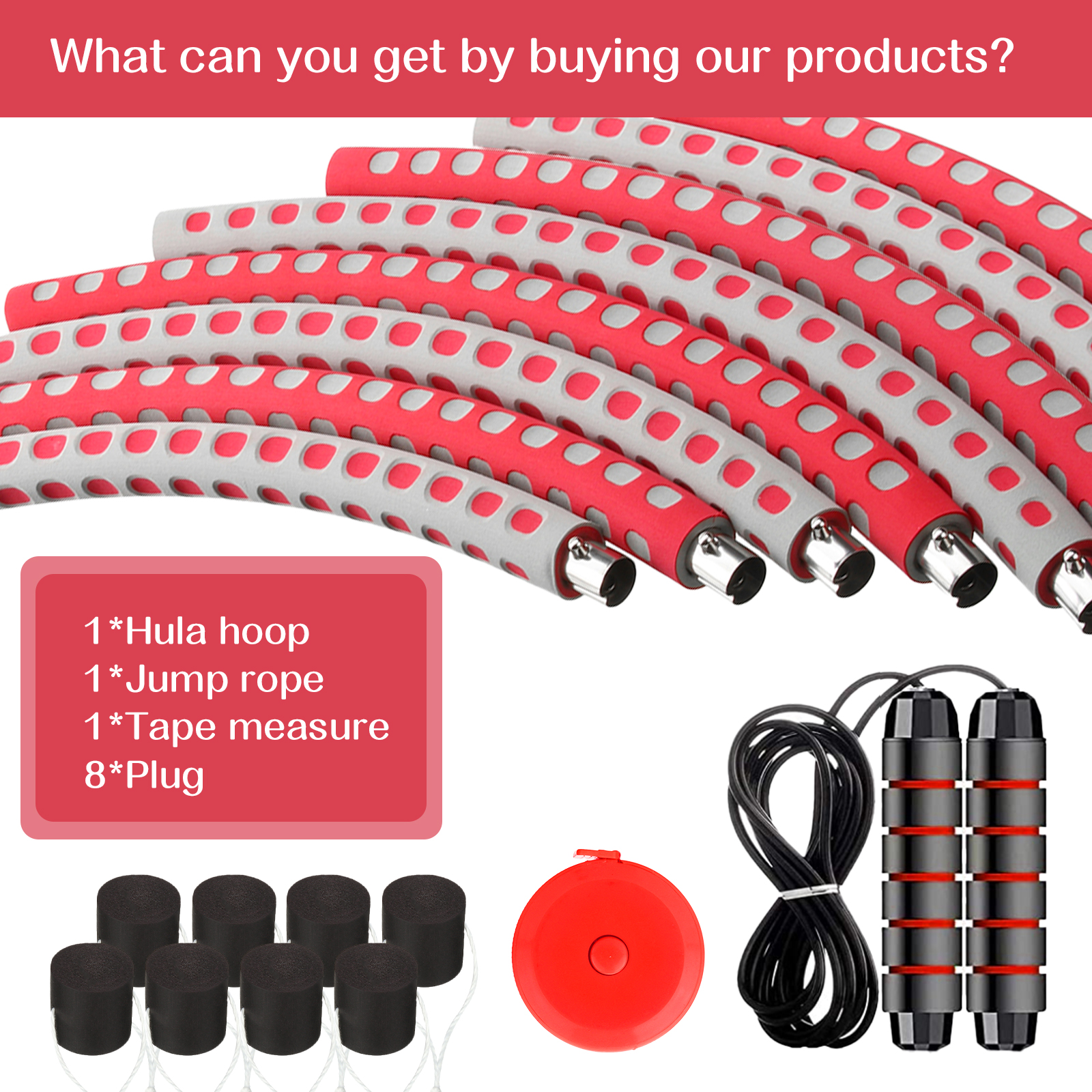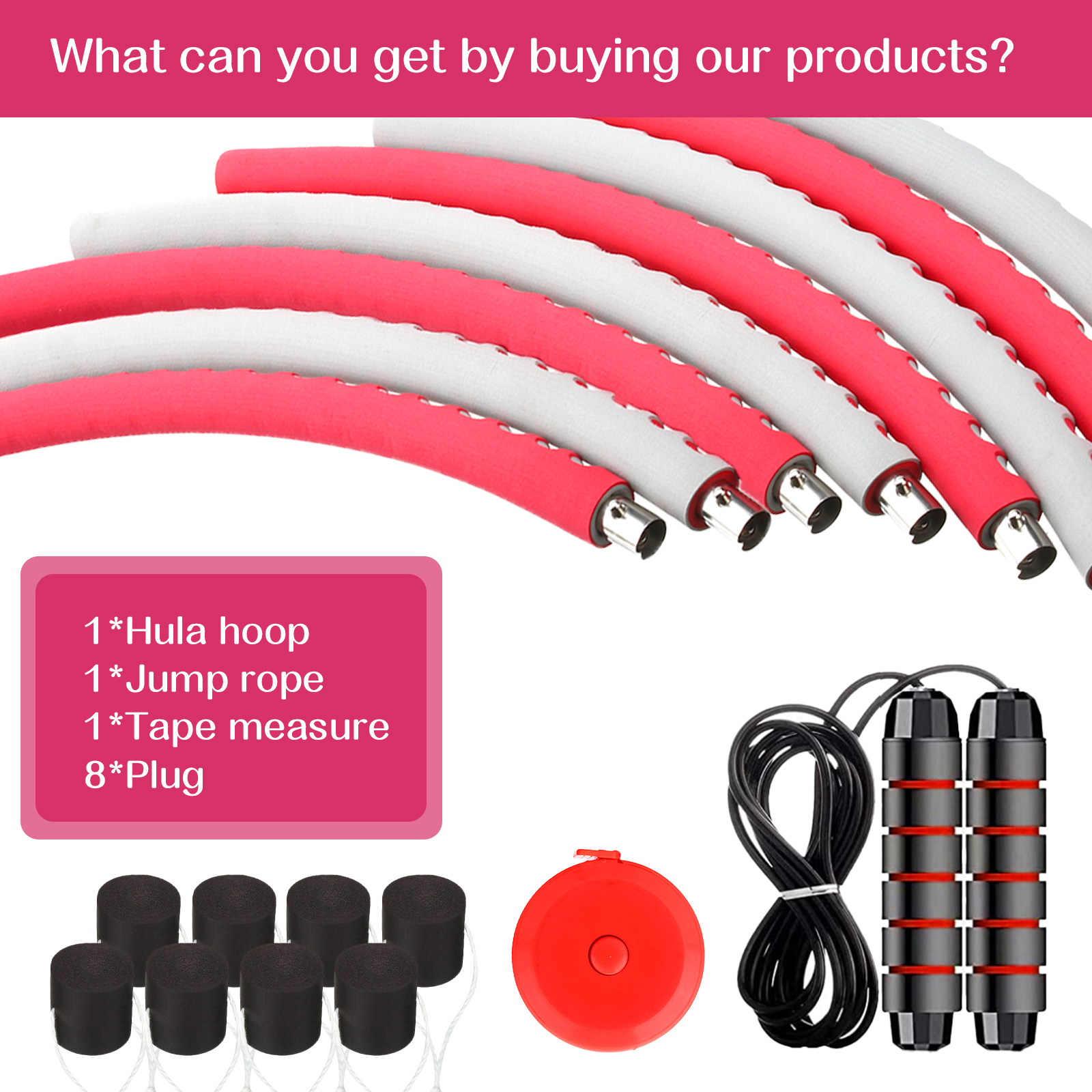 ✓With Free Gift -- Skipping rope, Waist ruler, Weight Plug are free gift, that ues for you measuring your waistline record your daily changes after every exercise. You can also skip rope after using the hula hoop, which is even more perfect.
Package Included:
1 x Hula Hoop
1 x Jumping Rope
1 x Tape Measure
8 x Plug