Hand Free Wearable Neckband Mini Fan USB Portable Fan, 3 Speeds for Office Home Sport
Hand Free Wearable Neckband Mini Fan USB Portable Fan, 3 Speeds for Office Home Sport
The neck fan can be used while hanging on neck, a long working hour for one charge, which is greatly convenient to carry anywhere you like, bringing cool breeze whenever.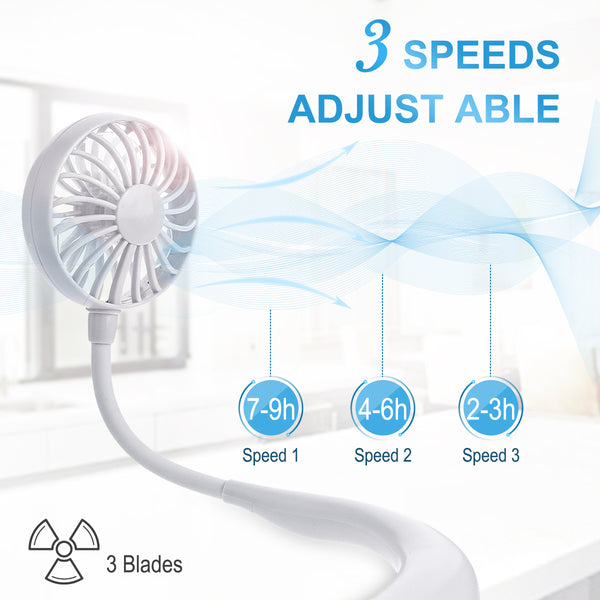 3 speeds wind power-adjustable of USB charged fan is easy to adjust the most comfortable wind as you like. One-button control (switch on/off and wind speed), easy to use.
With a built-in 2000mAh rechargeable battery and USB charging cable, neck fan can last for 4-12 hours working (different speed), it only takes 4 hours to fully charged.
Compatible with any USB port, it is simple to charge the mini fan by a computer, laptop, power bank, USB Charger, cellphone adapter, car charger, etc.
Lightweight, won't hurt your neck even for a long time wearing.

Also, the fan is adjustable, it can be twisted in a 360° angle. You can enjoy the cool breeze from any direction.
Specification:
Material: Plastic & Silicone
Size: 7*10.2''/17.78*26.72cm
Package includes:
1 x Hand Free Mini Fan
1 x Charge Cable