Heavy Duty Furniture Slide Lifter Kit, w/ 4PCS 360 Degree Rotatable Sliders for Furniture Easy Rearrange
Are you still troubled by moving things alone?
Are you still worried that moving heavy objects will damage your body?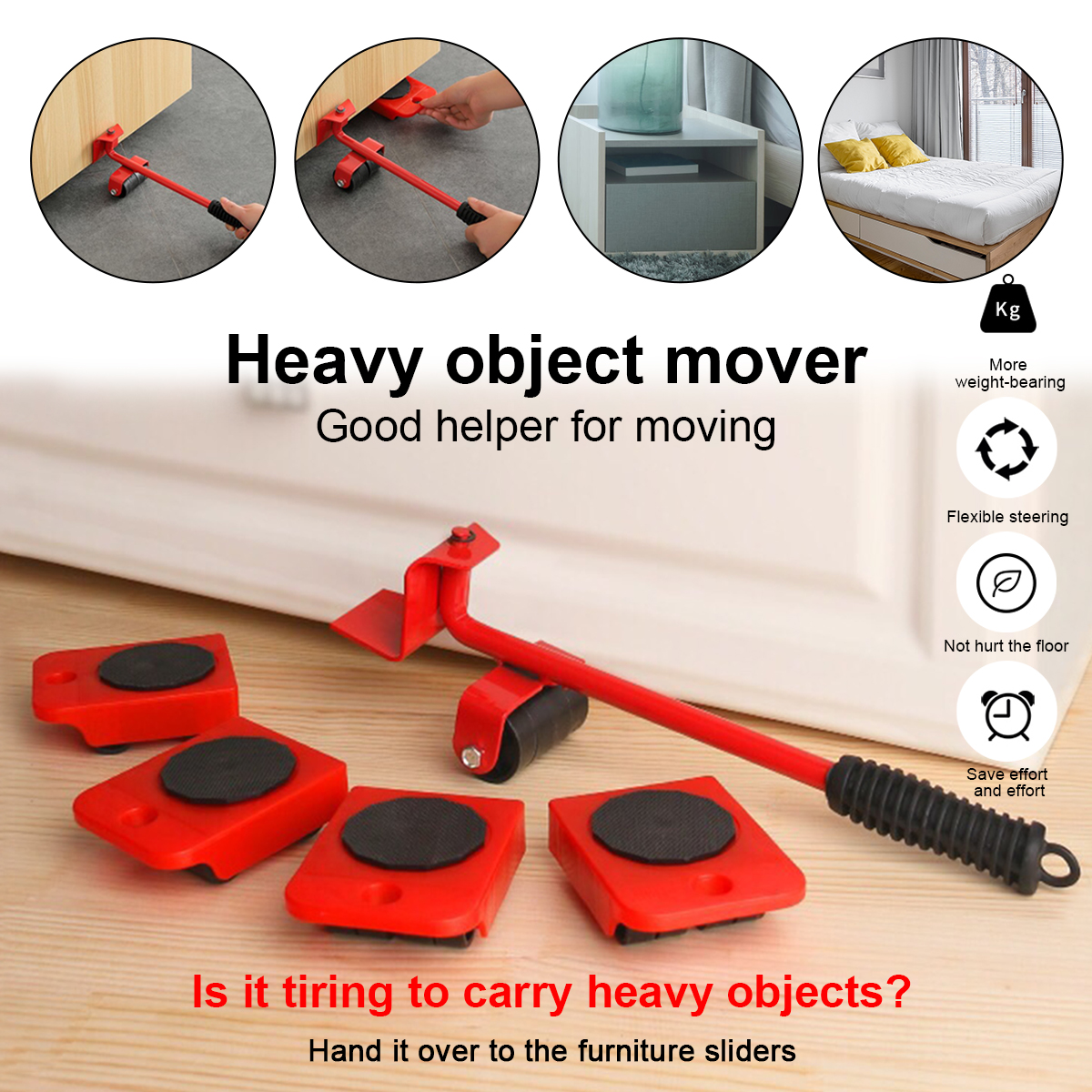 Necessary Tools for Moving Heavy Furniture
The furniture lifter movers tool set is very easy to use and can be used by anyone –strong or weak. Use the furniture lifter to slightly lift the desired piece of furniture. Then roll the mover pad sliders underneath and glide your furniture and appliances on the floor with ease.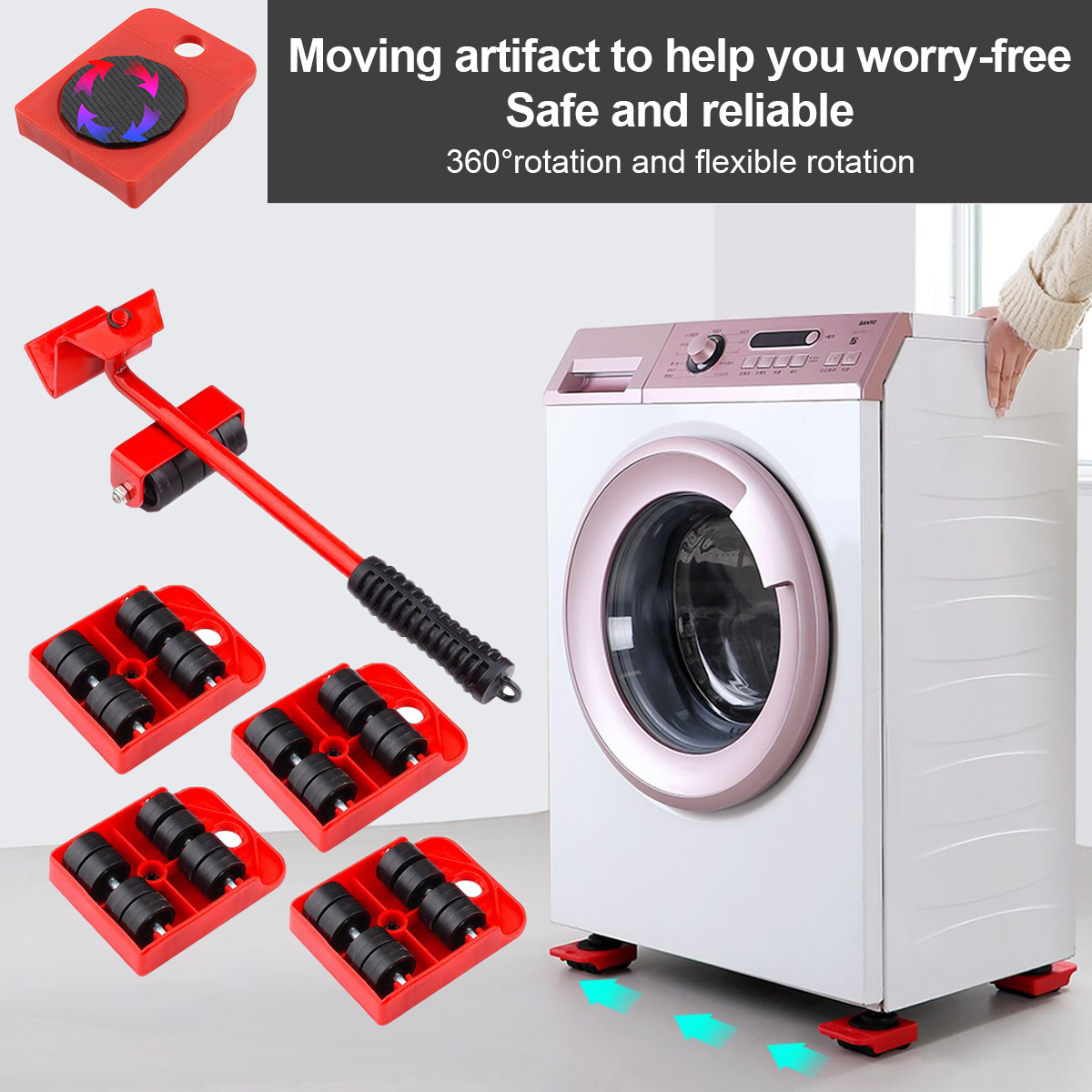 Clever Angle Design & Long Life
Furniture lifters and transport rollers are carefully designed to be rotatable to facilitate your needs for lifting furniture from different angles and for fine angle adjustments during handling.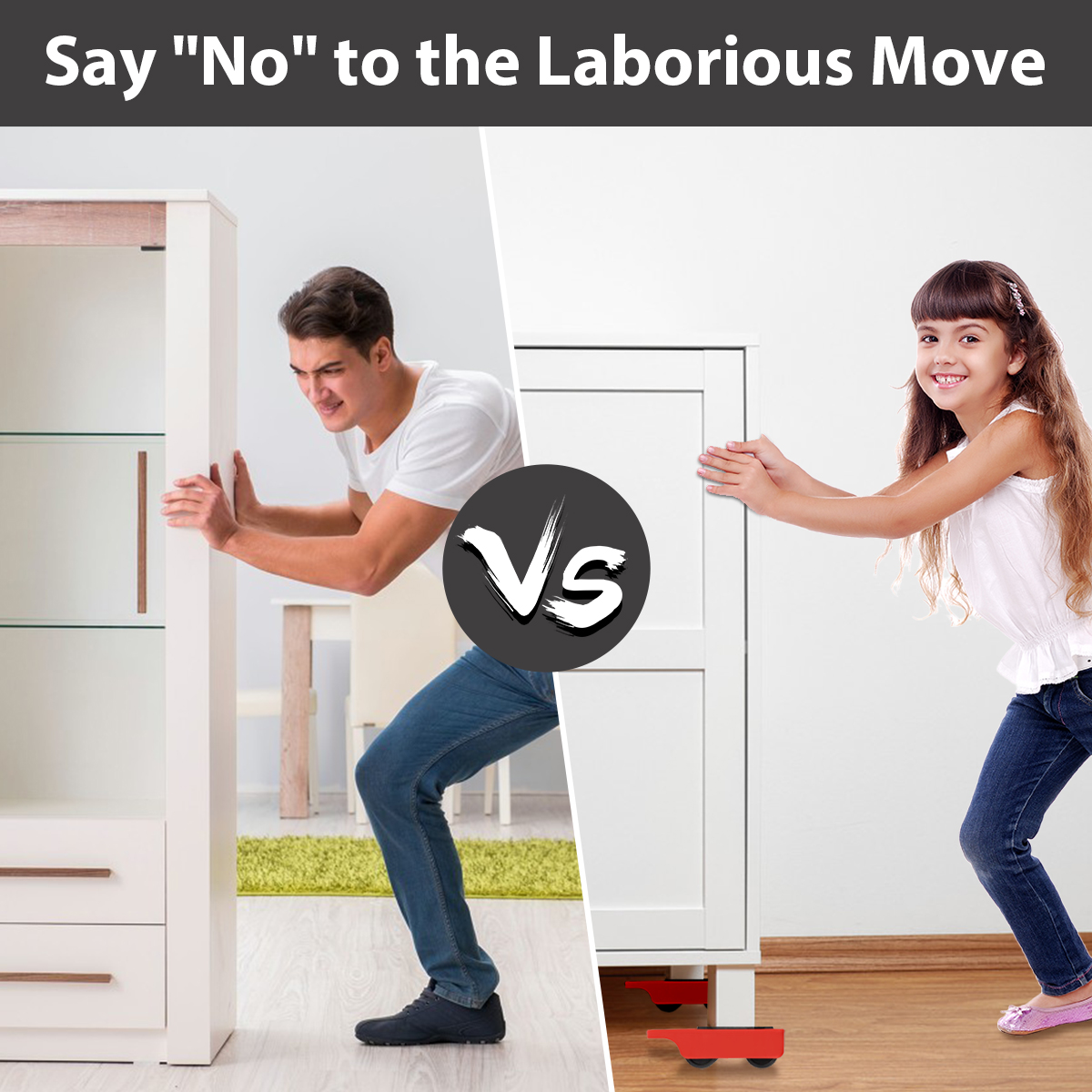 Move Furniture Easily & Labor-saving
Compared with traditionally moving furniture with bare hands, our moving artifact not only saves effort, but also avoids the trouble of damaging the floor surface due to moving furniture. It saves time and effort and is a good helper.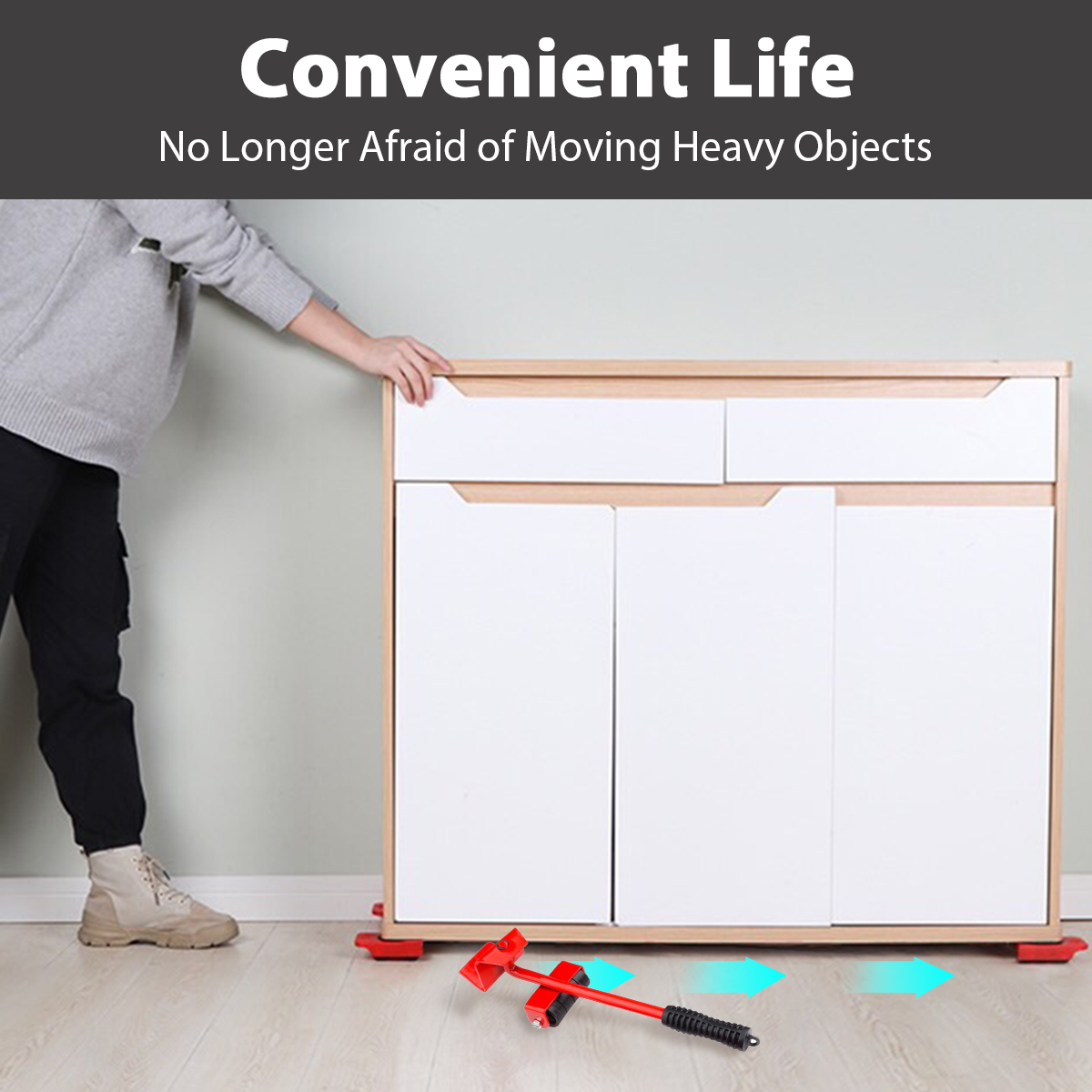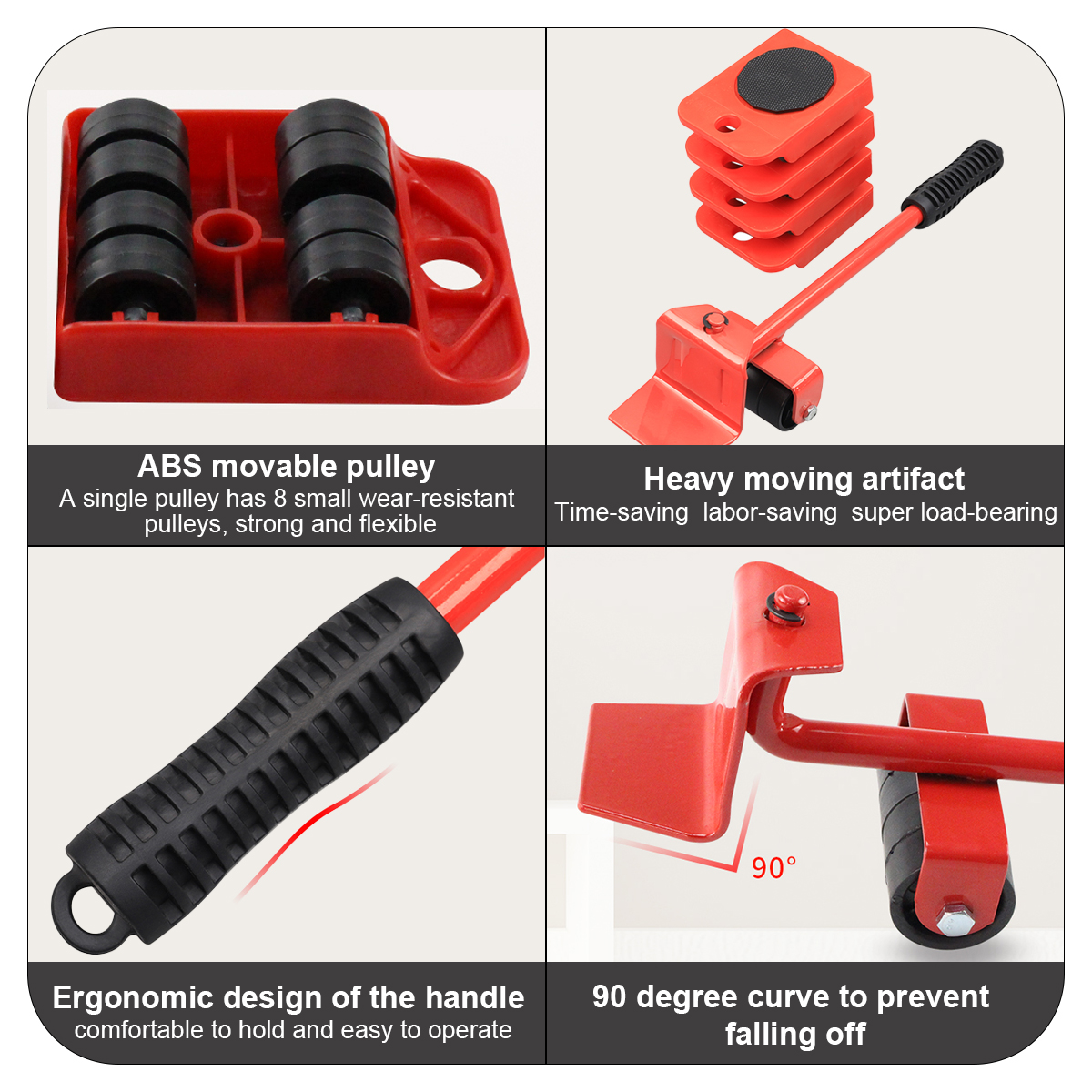 How to Use
1. Use the back of 1/2 pcs moving sliders to raise crowbar, and apply the principle of leverage to raise furniture.
2. Put the 4 pcs moving sliders into the 4 corners.
3. Move the furniture easily.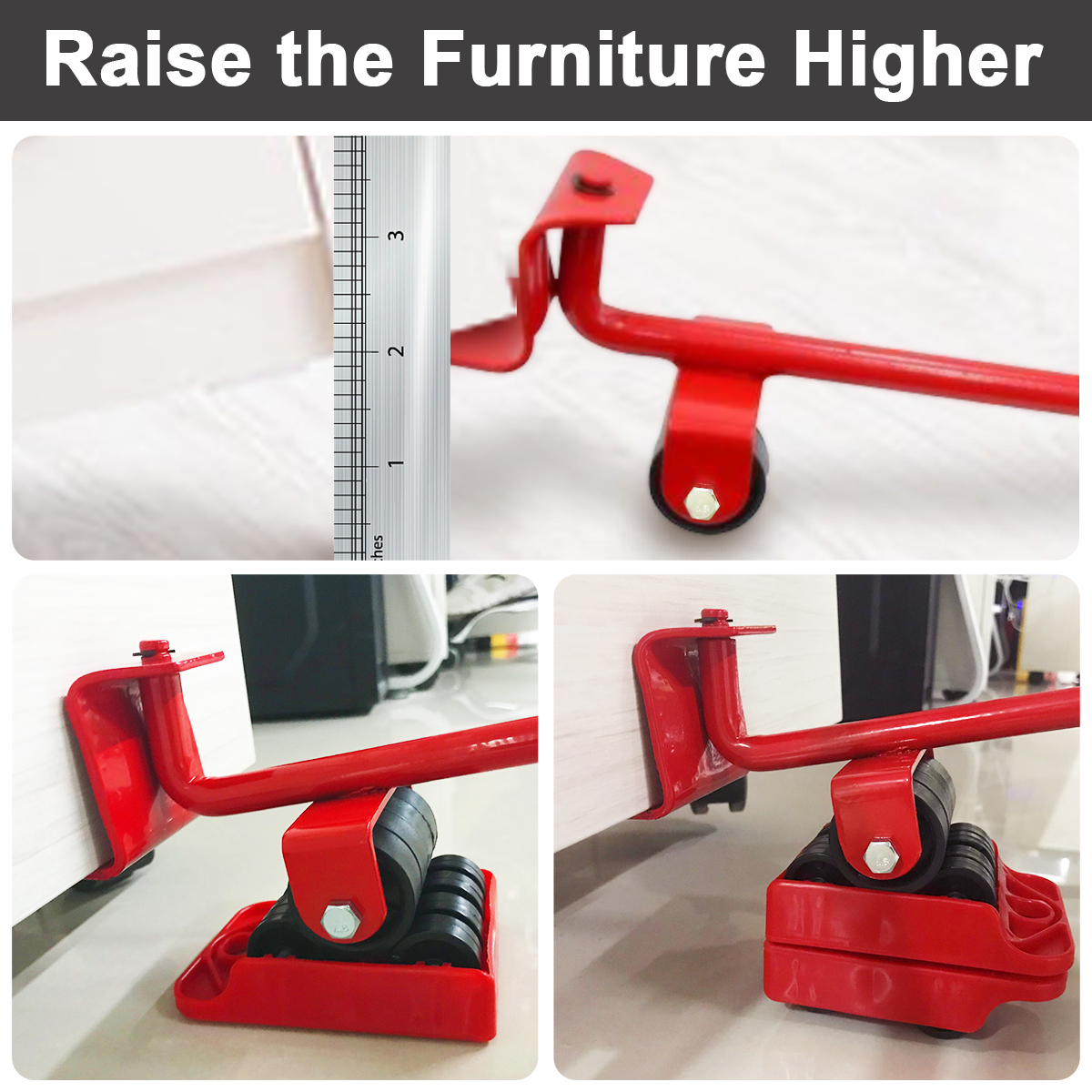 Raise the Heavy Furniture Higher
Use the crowbar alone to pry up to a height of about 2''. If you want a higher height, you can stack our pulleys below to flexibly combine to meet your needs.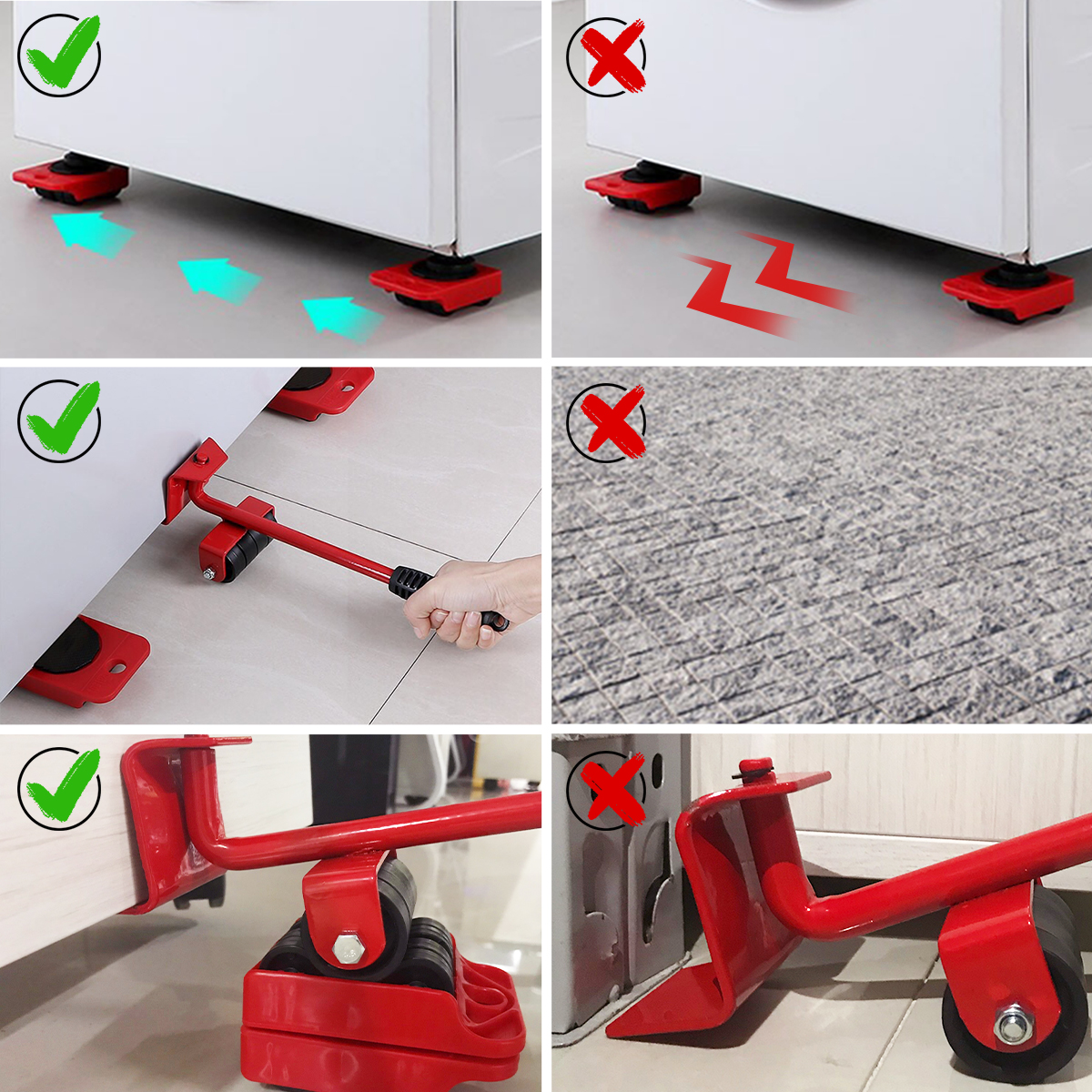 Noted
1. Please move furniture in a straight line, it is not suitable for furniture that needs to be turned left and right.
2. For smooth ground, not for uneven ground and blankets.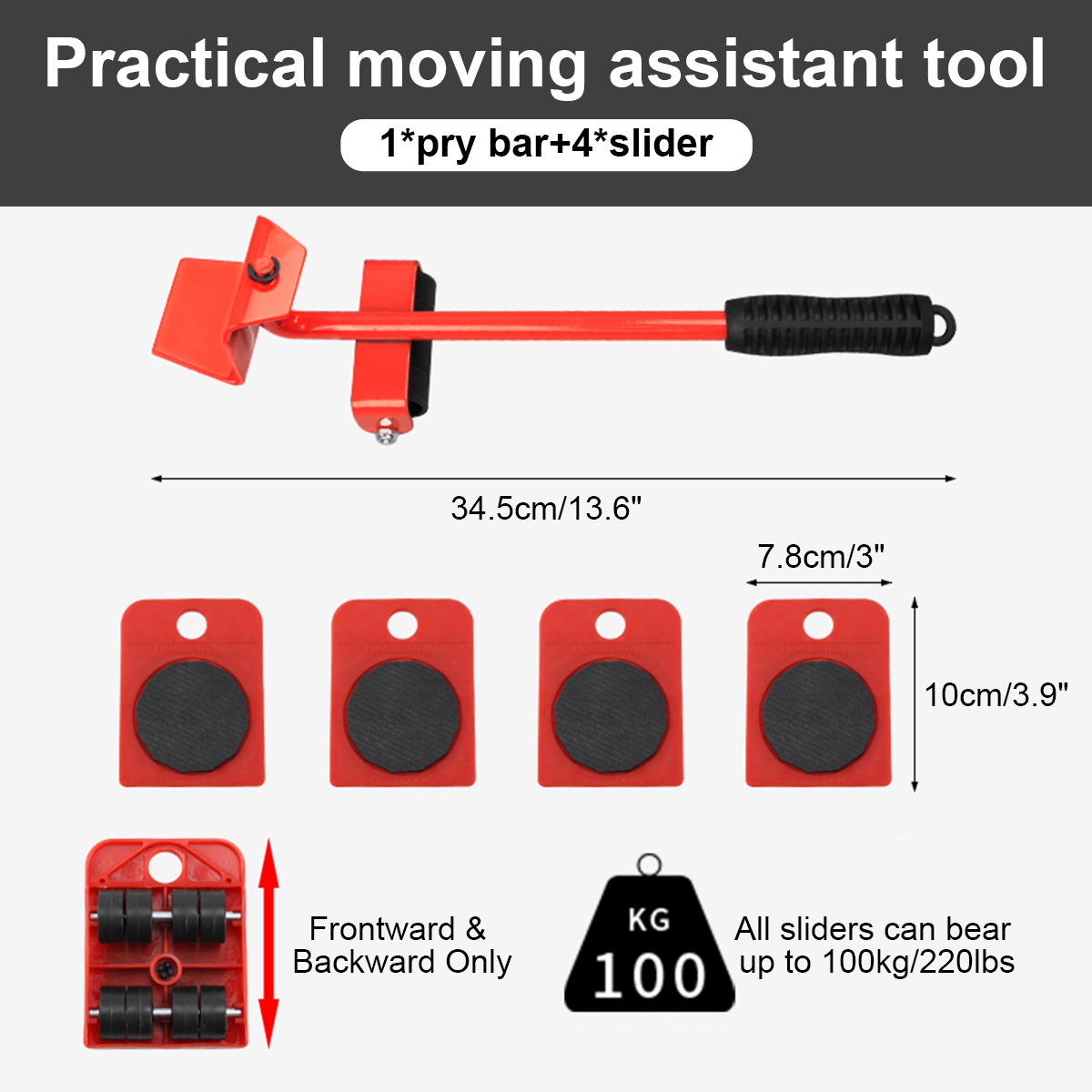 Specification:
Material: Iron & ABS Plastic
Lifter size: 34.5cm/13.6''
Slider size: 10x7.8cm / 3.9x3''
Application: Heavy furniture moving
Package includes:
1 x furniture lifter
4 x 360 degree rotatable sliders