High Pressure Shower Head, New Version 9-mode Hand-held Shower Head w/ 59'' Hose, Chrome Face Rain Shower Heads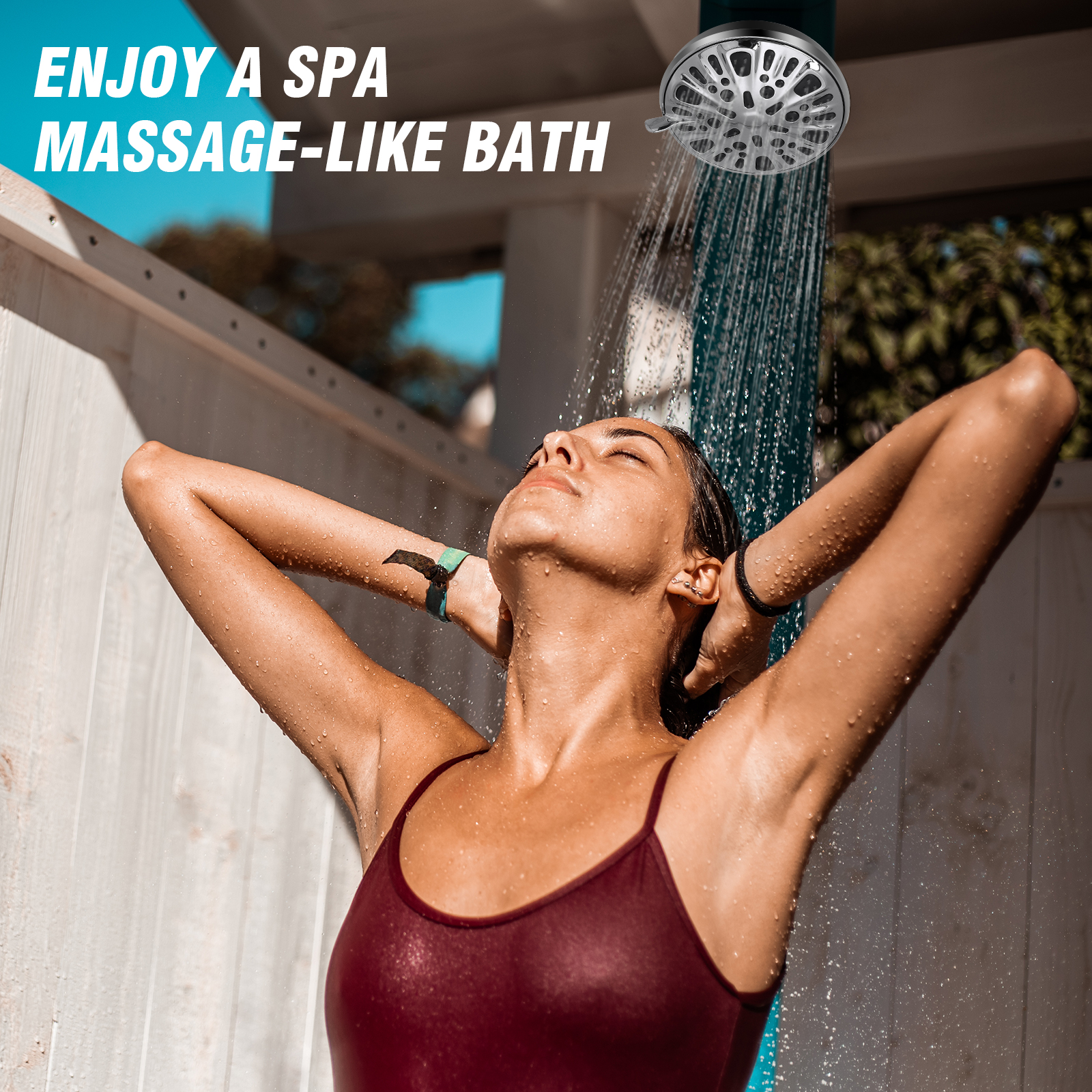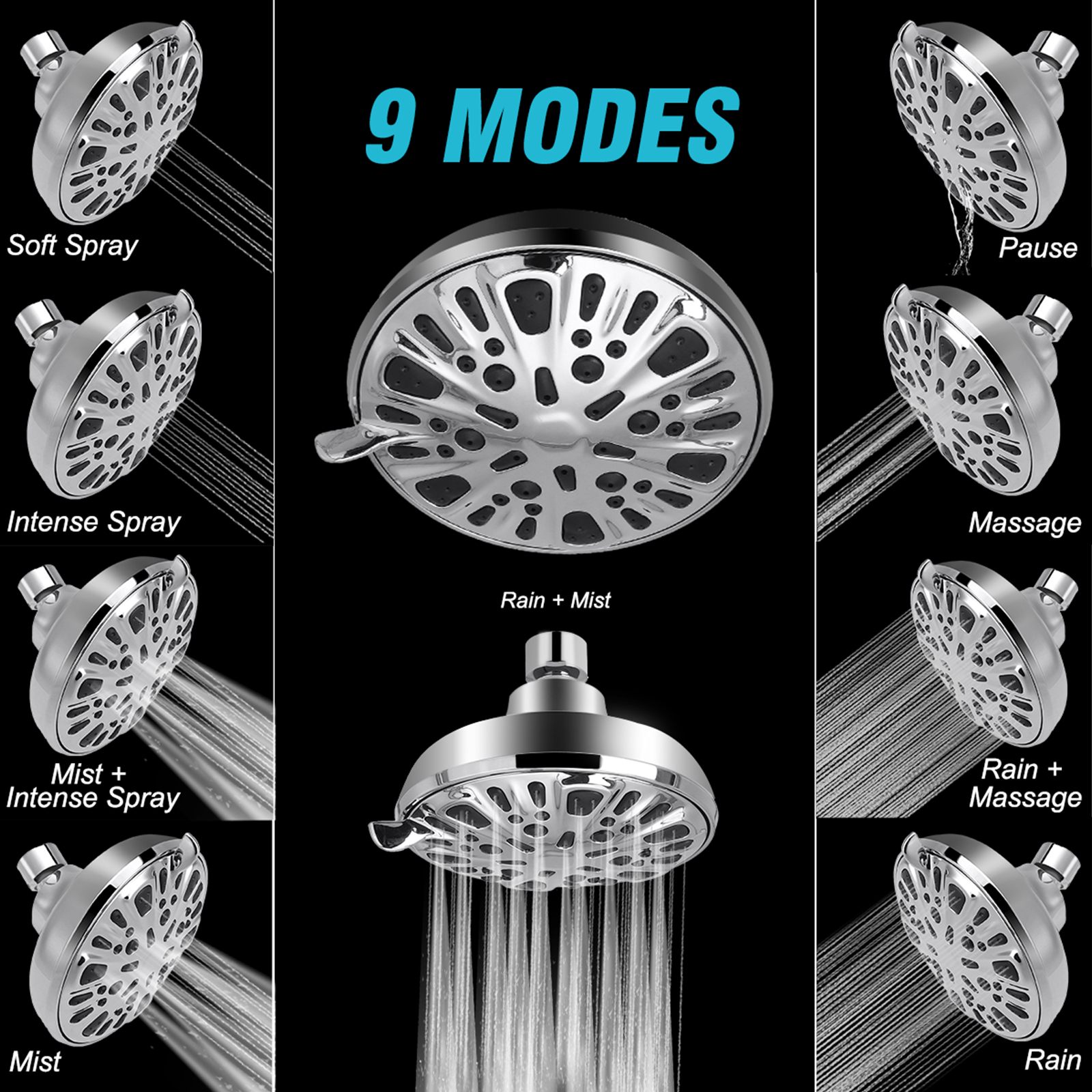 9 modes:
a. Soft Spray
b. Intense Spray
c. Mist + Intense Spray
d. Mist
e. Rain + Mist
f. Rain
g. Rain + Massage
h. Massage
i. Pause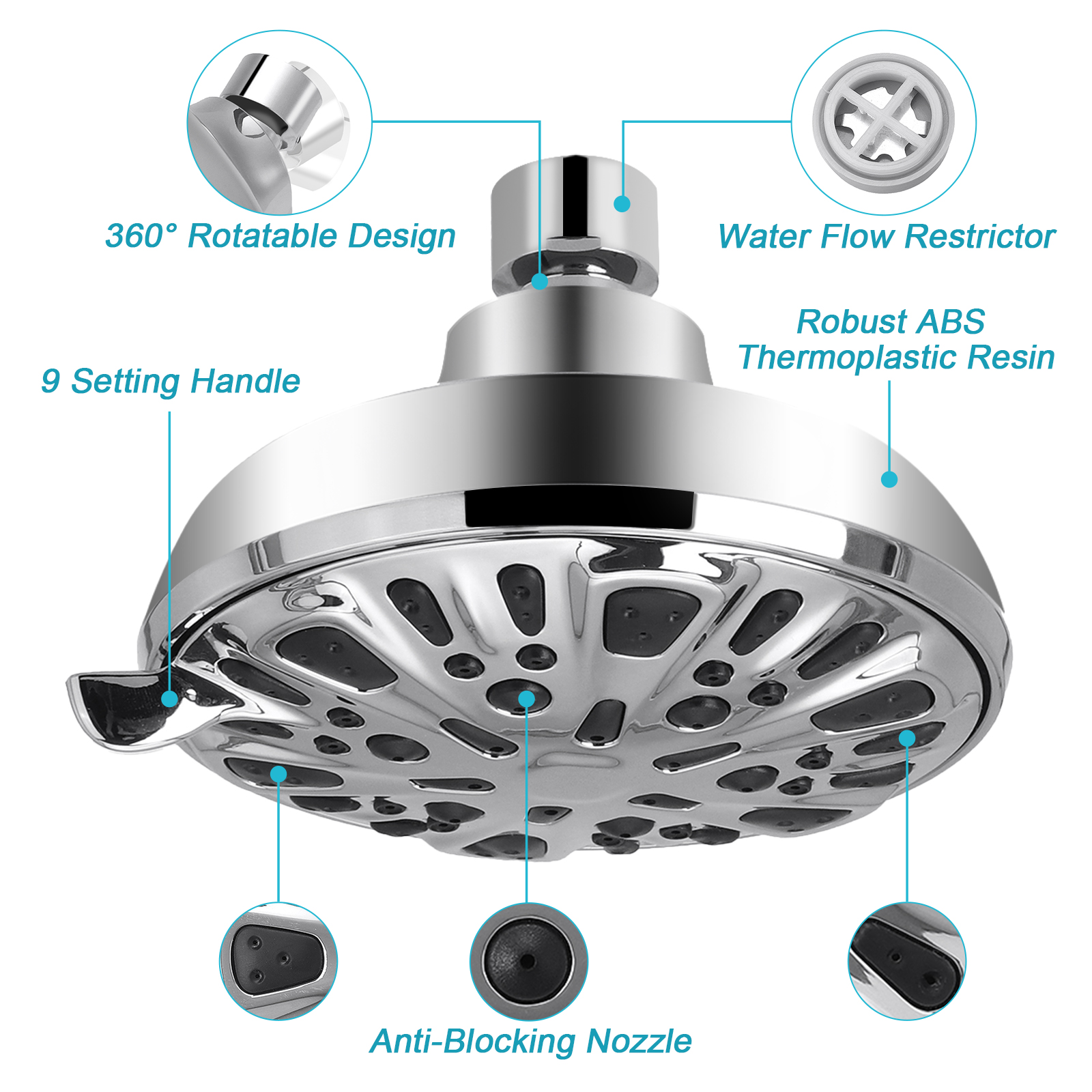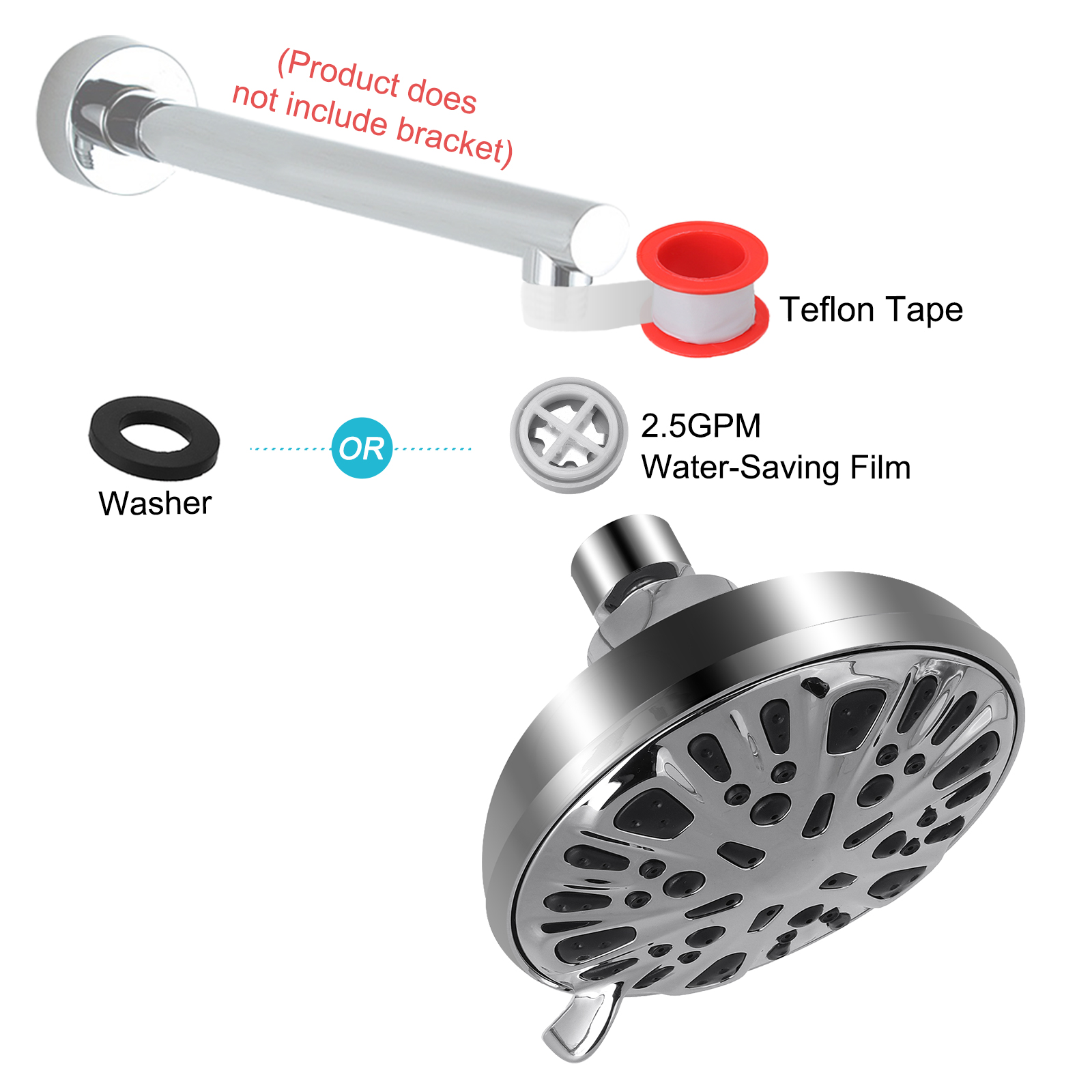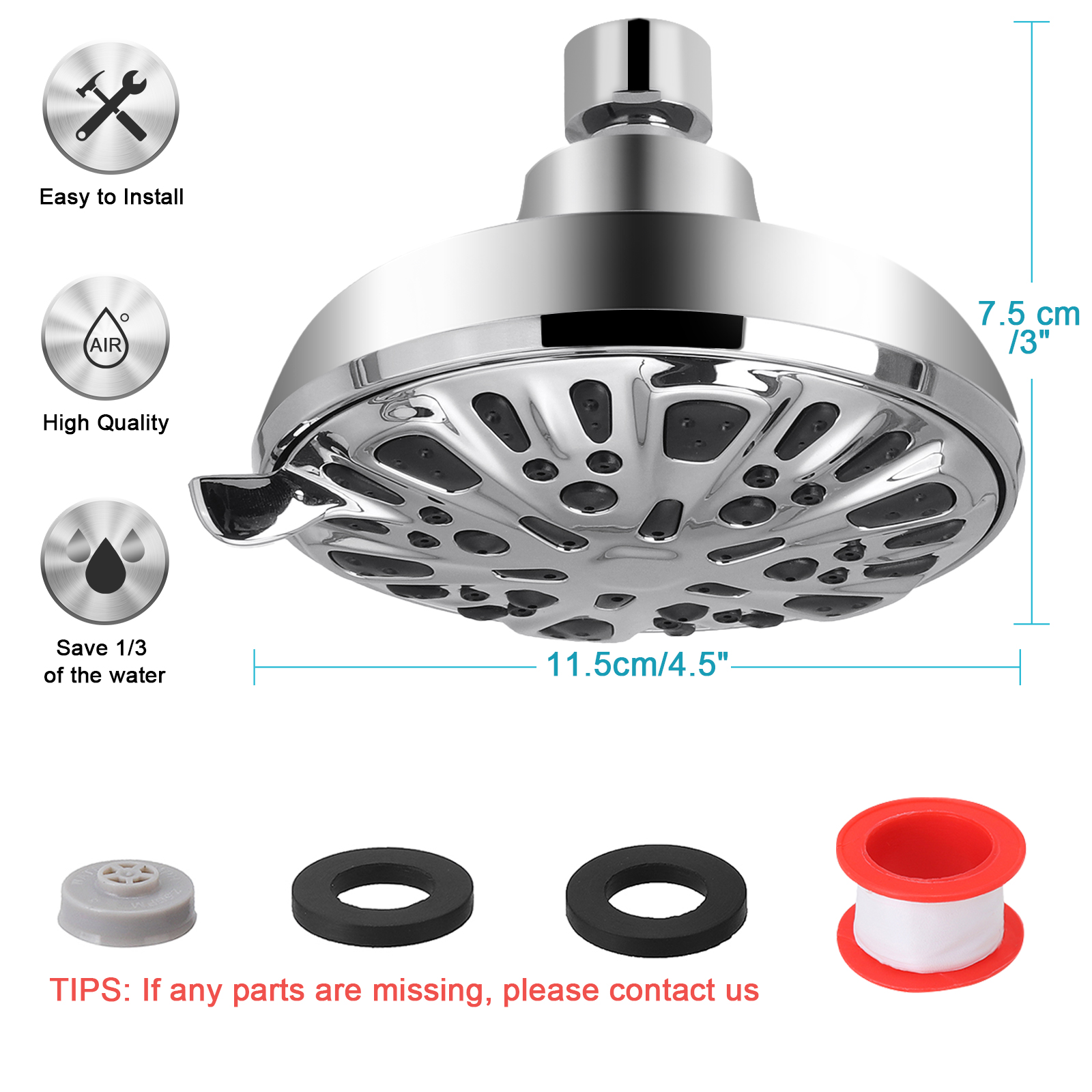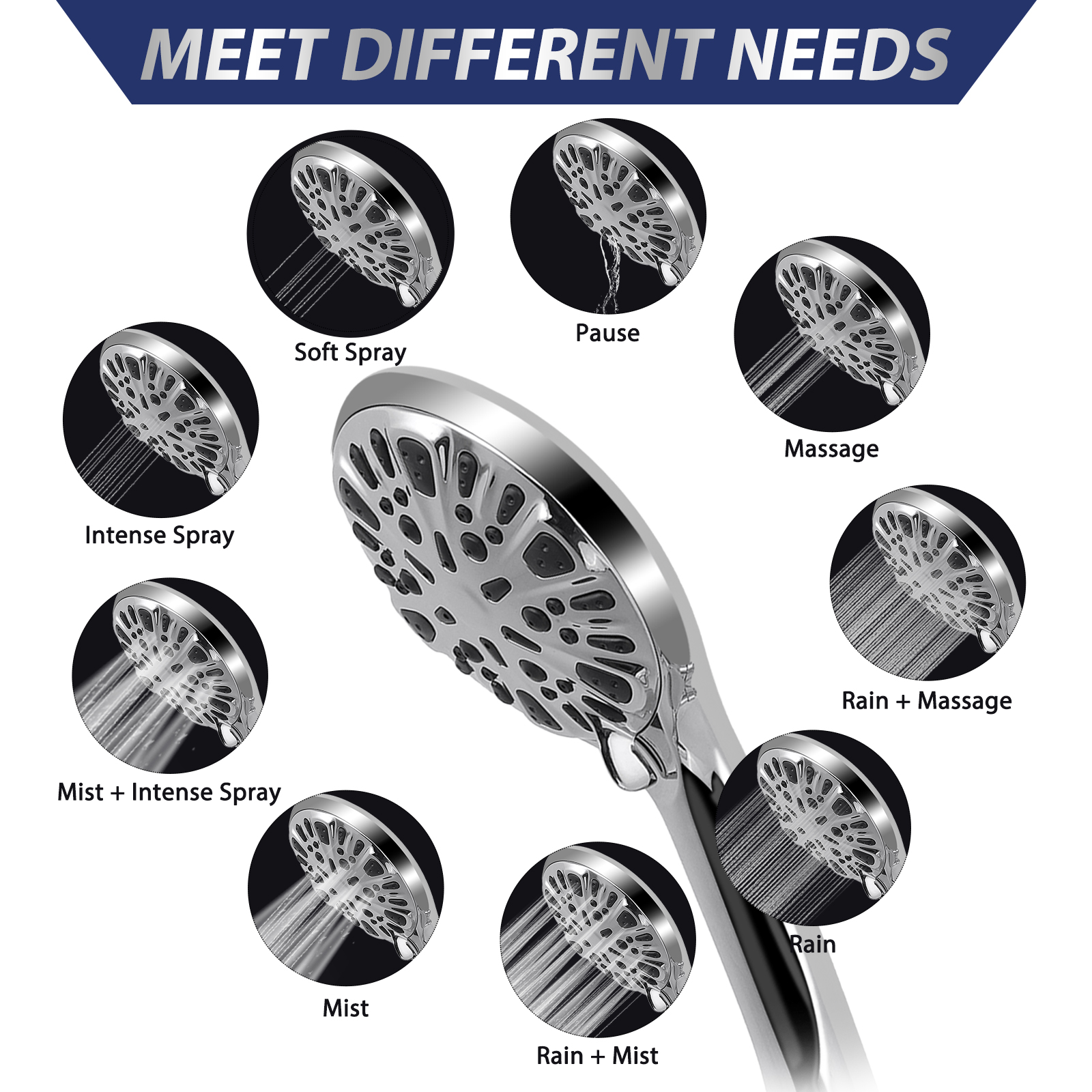 【Latest Version 9 Modes】 New version showerhead features 9 different spray modes, which will bring you a different experience of showering, meet different needs, and make your shower an enjoyable part of life.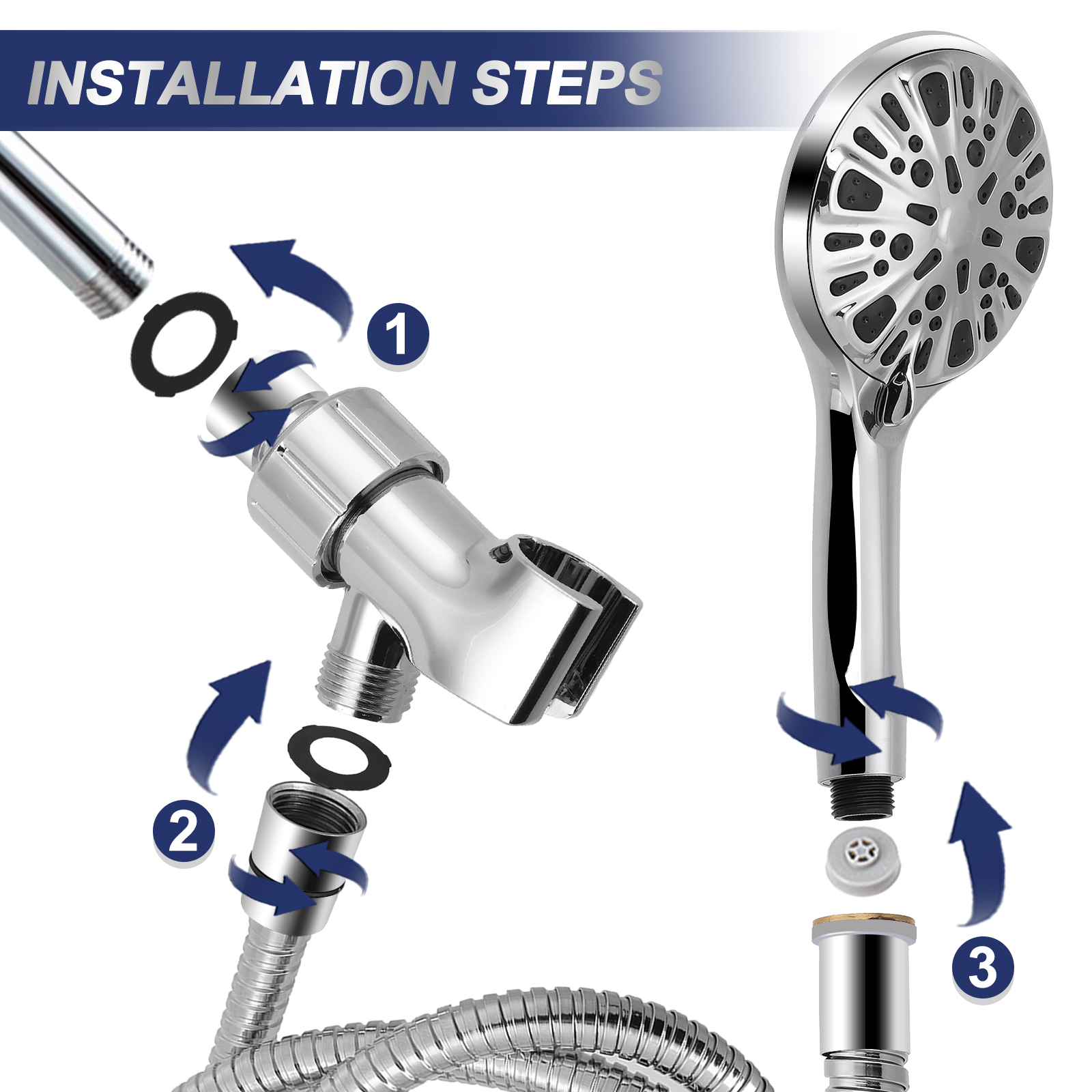 【HIGH-QUALITY MATERIALS】 The shower nozzle is made of high-quality ABS chrome-plated material, high strength and rustproof. Silica gel holes can withstand high temperature and is durable for long time use.
【EASY TO CLEAN】 The Soften Rubber Jet Nozzles prevent the build-up of minerals in the water, when cleaning the nozzles, wipe it with a towel or sponge, marvelously simple!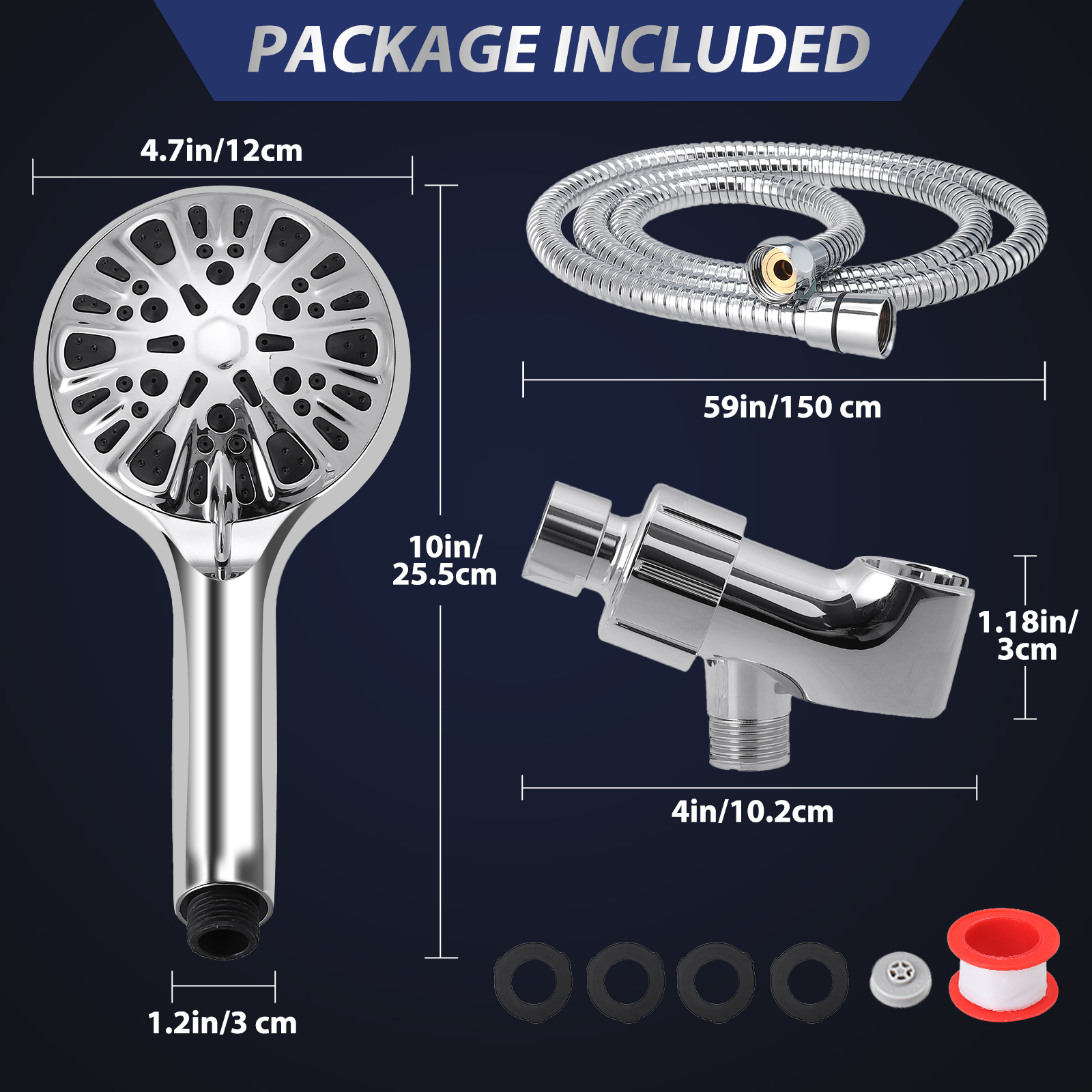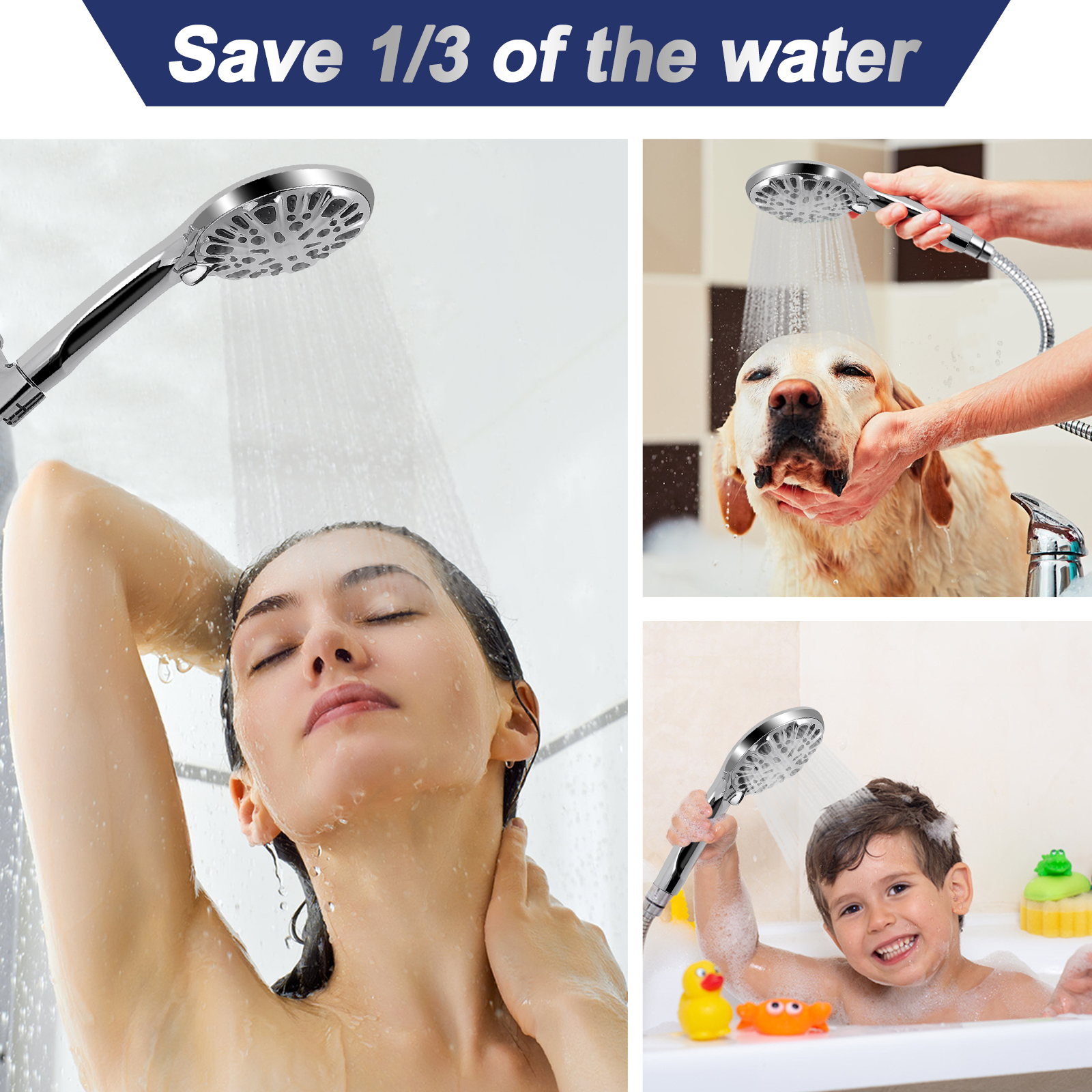 【COMPLETE ACCESSORIES】
Handheld Shower Head Set:
1 x Handheld Shower Head
1 x Stainless Steel Shower Hose (60 Inch)
1 x Overhead Bracket,
1 x Plumbers Tape,
1 x Installation Guide, 2 x Washers, 1 x 2.5GPM Water-Saving Gasket
Fixed Shower Head Set:
1 x Fixed Shower Head
1 x Plumbers Tape
1 x Installation Guide,
2 x Leakproof Gasket
1 x 2.5GPM Water-Saving Gasket