Human Infrared Induction Closet Cabinet LED Light Anywhere Nightlight, Automatic Motion Sensor
Human Infrared Induction Closet Cabinet LED Light Anywhere Nightlight, for Hallway, Bathroom, etc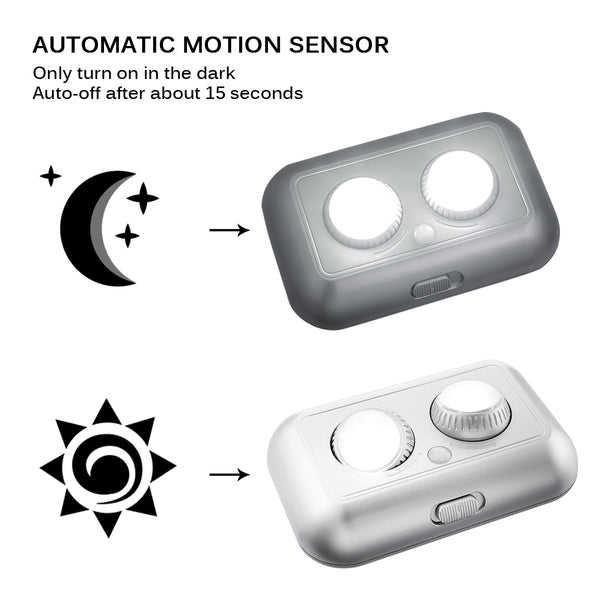 Sensitive Induction: Automatic control of human red induction.
Power Saving: Built-in light automatic sensor, standby during the day and light stays on for 15 seconds after last motion is detected at night.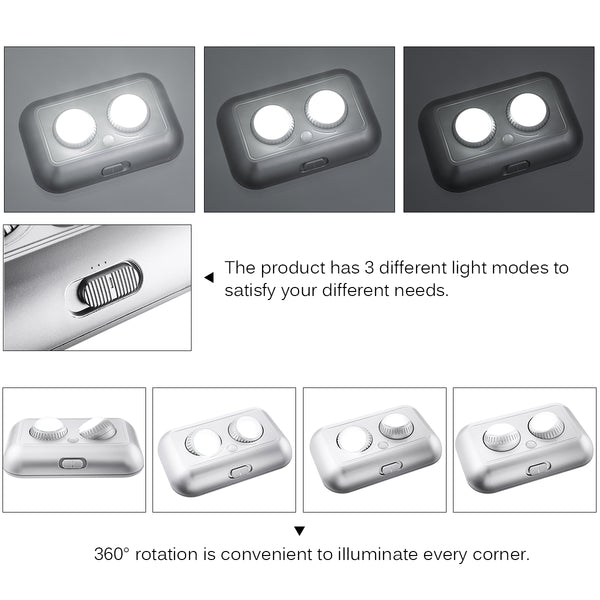 Three Different Luminance: The product has 3 different light modes to satisfy your different needs. The brightness is 50%, 75%, 100% respectively.

360 Degree To Adjust: Simple and convenient to illuminate every corner.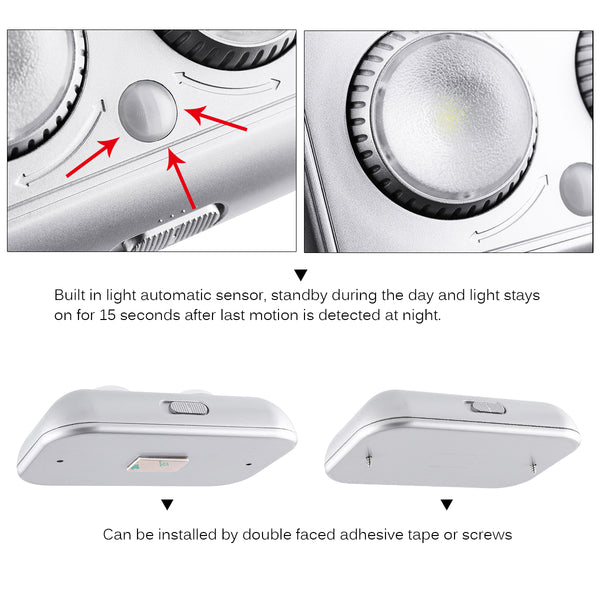 Easy To Install & Replace Battery: The battery slot and the cover are attached with magnets, enabling users to replace batteries more conveniently. (the battery is not included).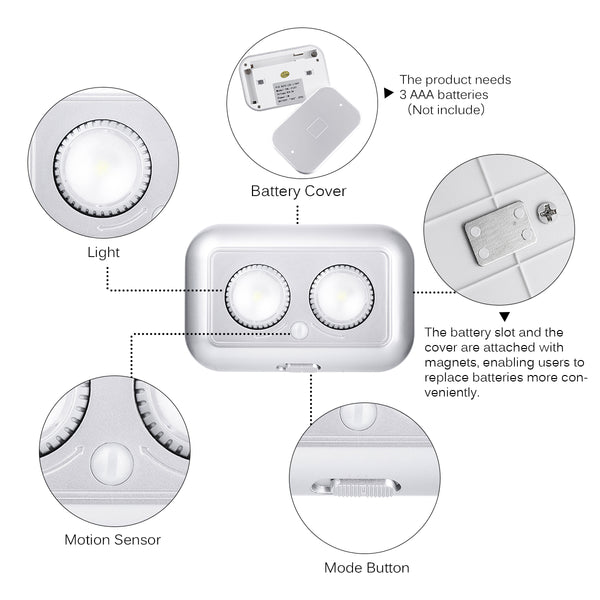 Specifications:
Induction Mode: Human Infrared Induction + Light Control
Induction Distance: >3 Meters
Angle of Induction: 140-degree Conical Angle
LED Life: More Than 80 Thousand Hours
Light Color: White / Warm (optional)
LED Brightness: 100% (50LM), 75% (36LM), 50% (24LM)
LED Power: 1W / 0.6W / 0.4W
Working Current: 195mA / 136mA / 87mA
Working Voltage: 4.5V (3 Section AAA Battery)
Lasting Time: 15 Seconds
Size: 117x75x33mm (LxWxH)
Weight: 84 g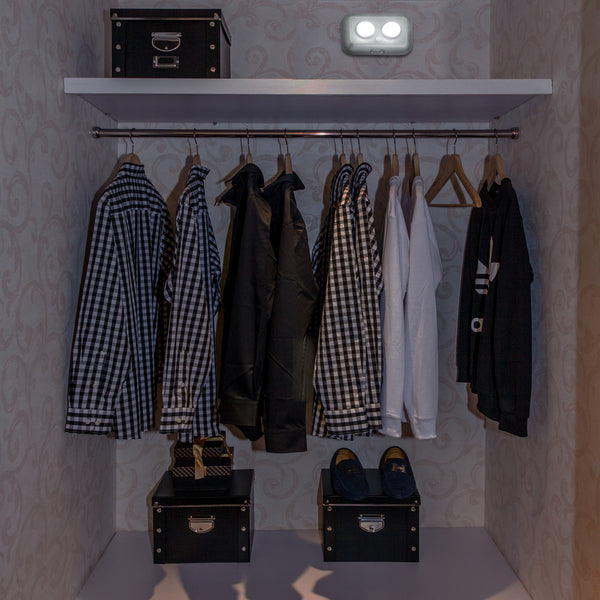 Package Include:
1 x Human Infrared Induction LED Night Light (Battery Not Include)
2 x 3M Sticker
3 x Screws