Janolia 300mL Aloe Vera Gel, Facial Mask Soothing & Moisture Beauty Gel for Dry Skin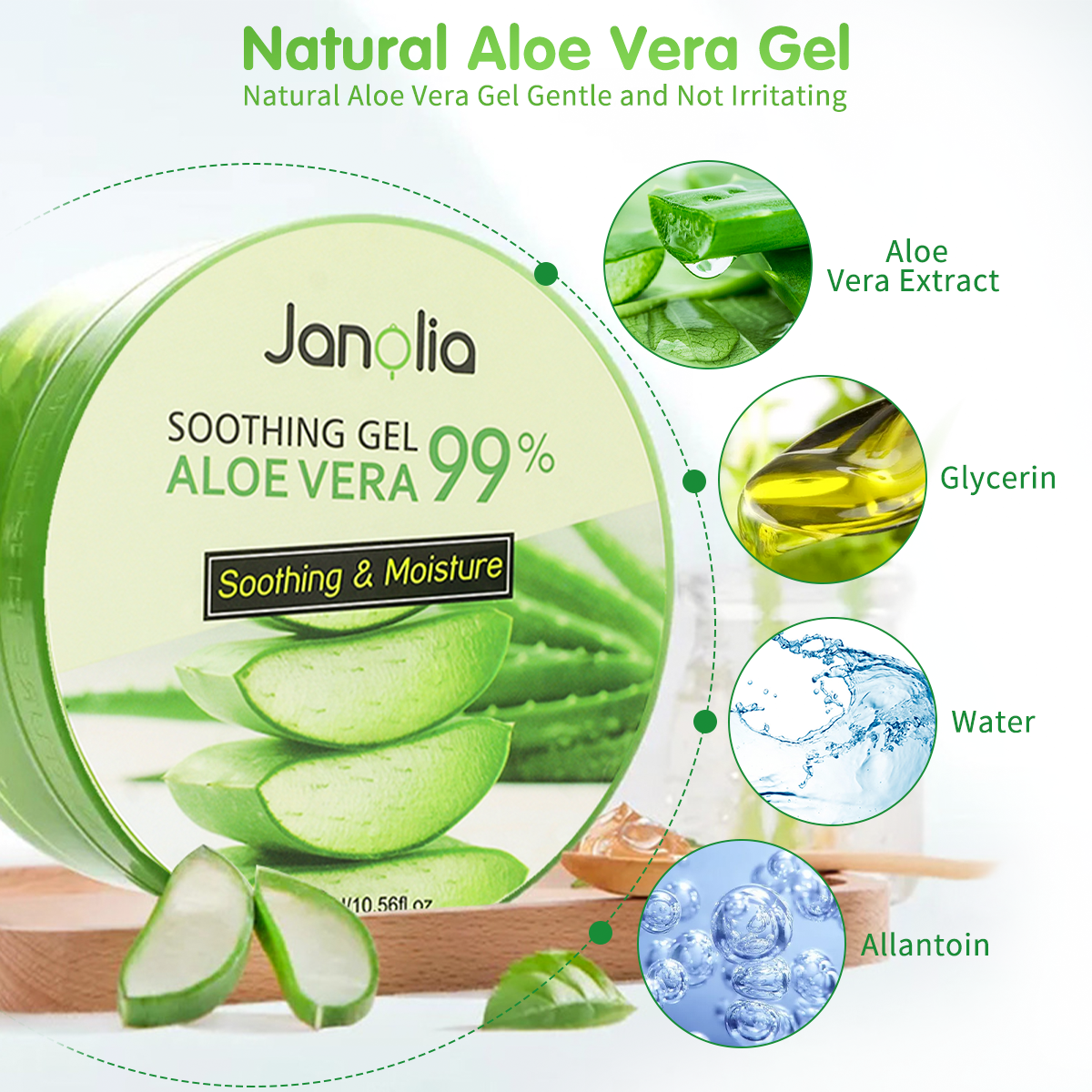 🌵 Nature Aloe Vera Gel - Water, glycerin, trehalose, natural aloe extract, most made from aloe vera plants with a refreshing texture, moisturizing and non-sticky, with a hint of fragrance.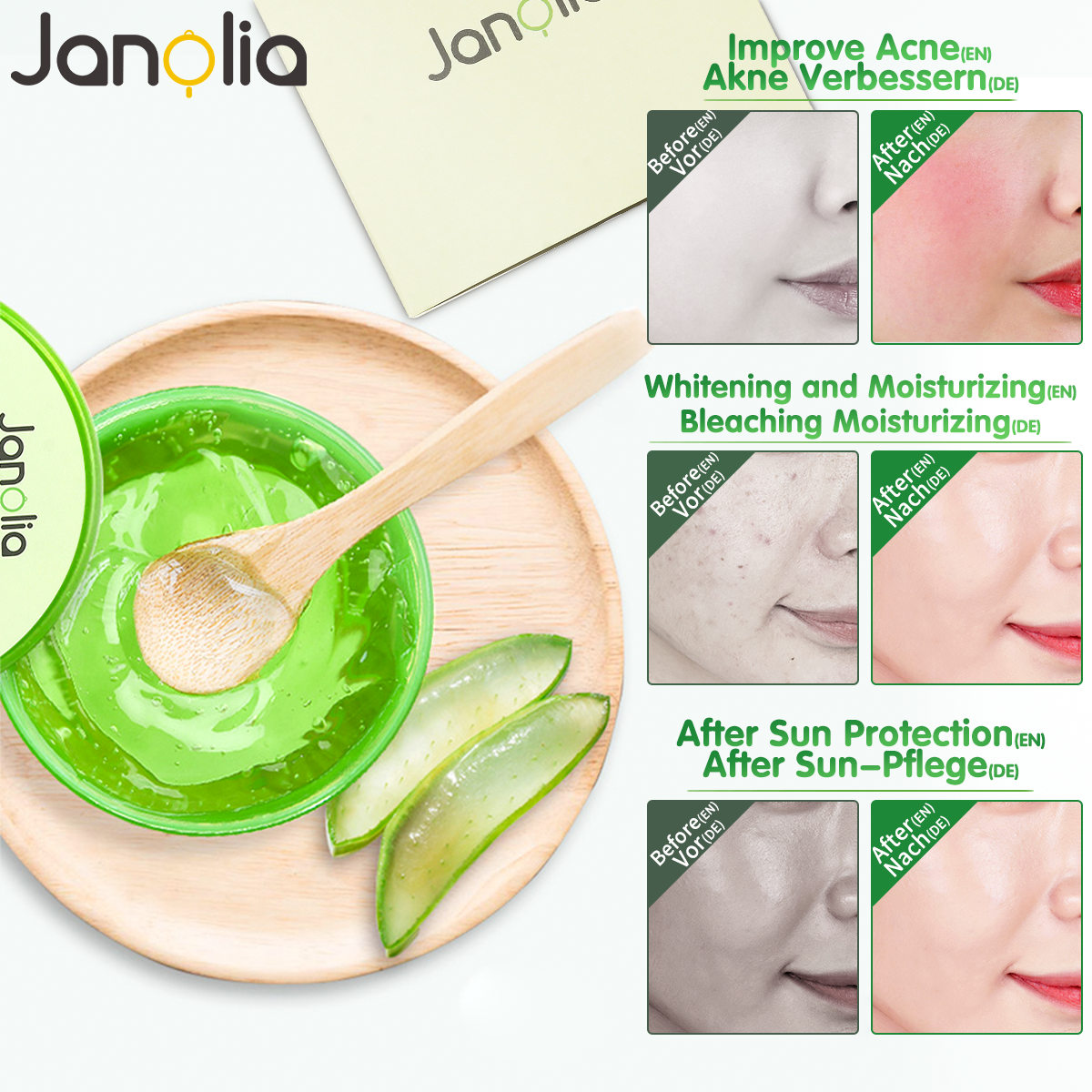 🌵 Sun protection - Aloe vera gel helps refresh and hydrate your skin, also improve damage. heals cuts, relieves rashes, reduces itchy scalp and dandruff, helps fight stubborn cellulite, calms skin after shaving and much more.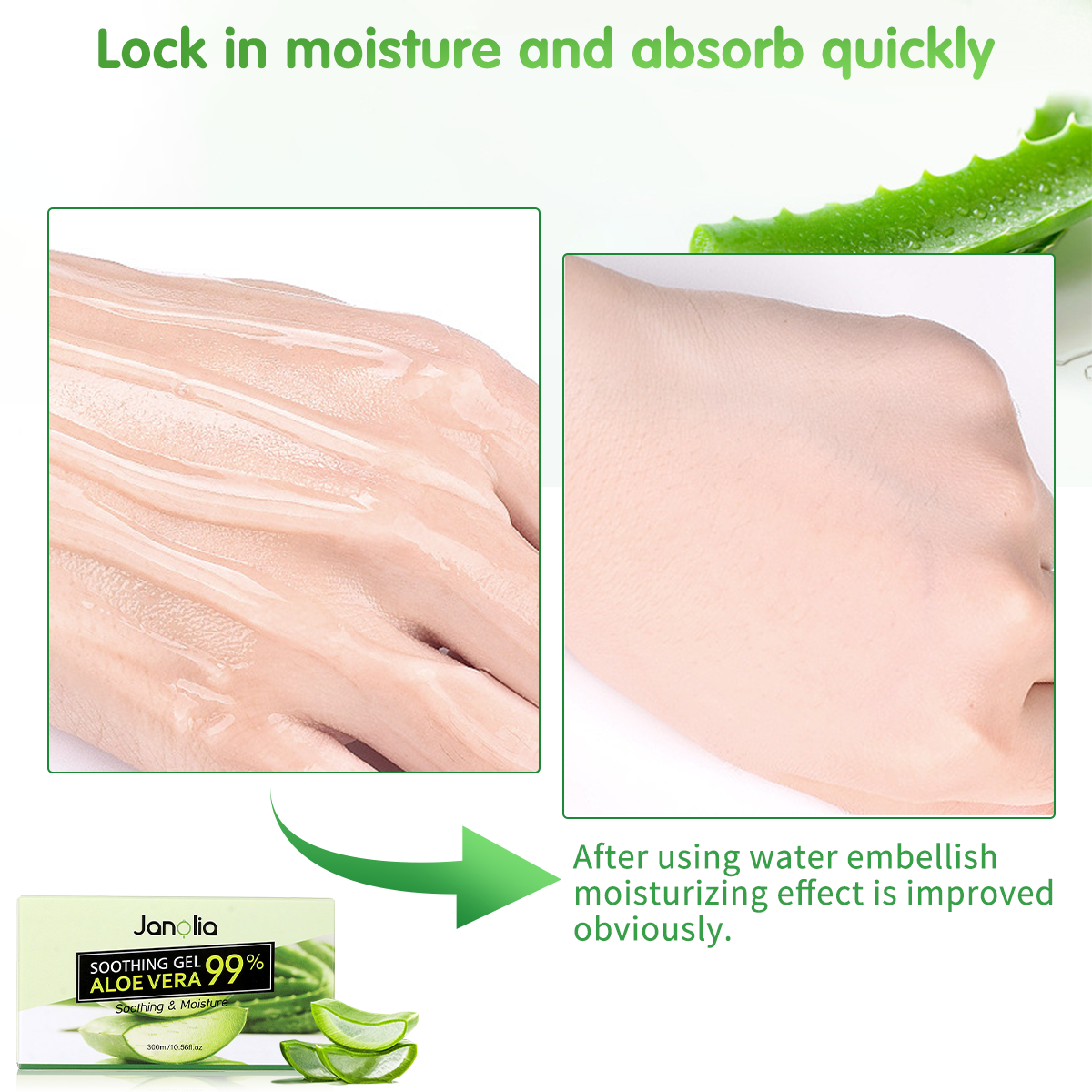 🌵 Deep Moisturizer - No viscous residue after hydration and absorption. With its naturally moisturizing texture, Aloe Vera is an excellent skin moisturizer from nature's miracle plant. Use it on any part of your body and apply it as needed to hydrate, hydrate the body and prevent dryness. Can also be used for the face to clean the pores, adjust the pH balance of the skin, make it firm.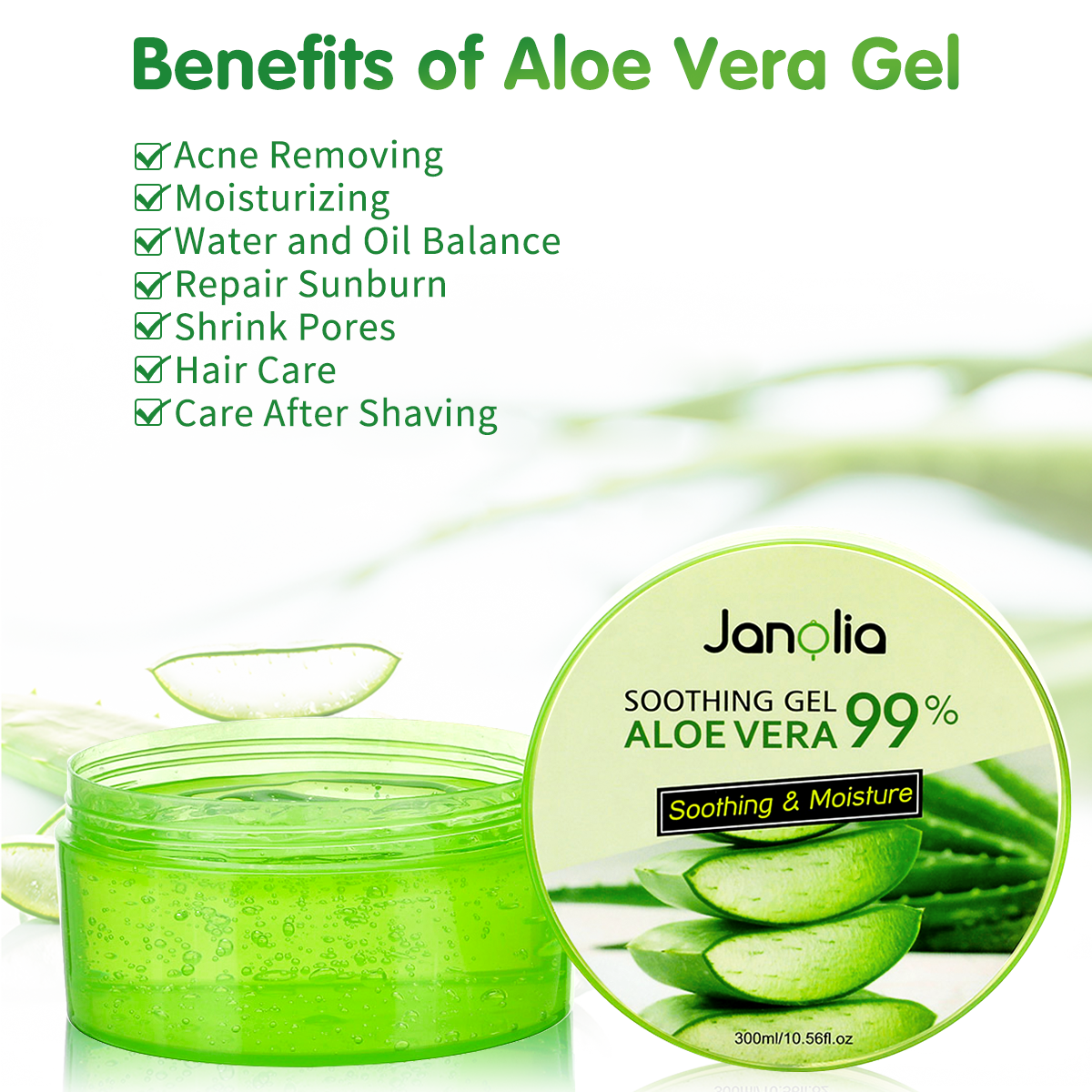 🌵 All Skin Types - Gentle hydration, without stimulating the skin, can relieve peeling caused by dryness. Locks moisture and keeps it hydrated for a long time. It does not contain any questionable substance and will not leave you sticky.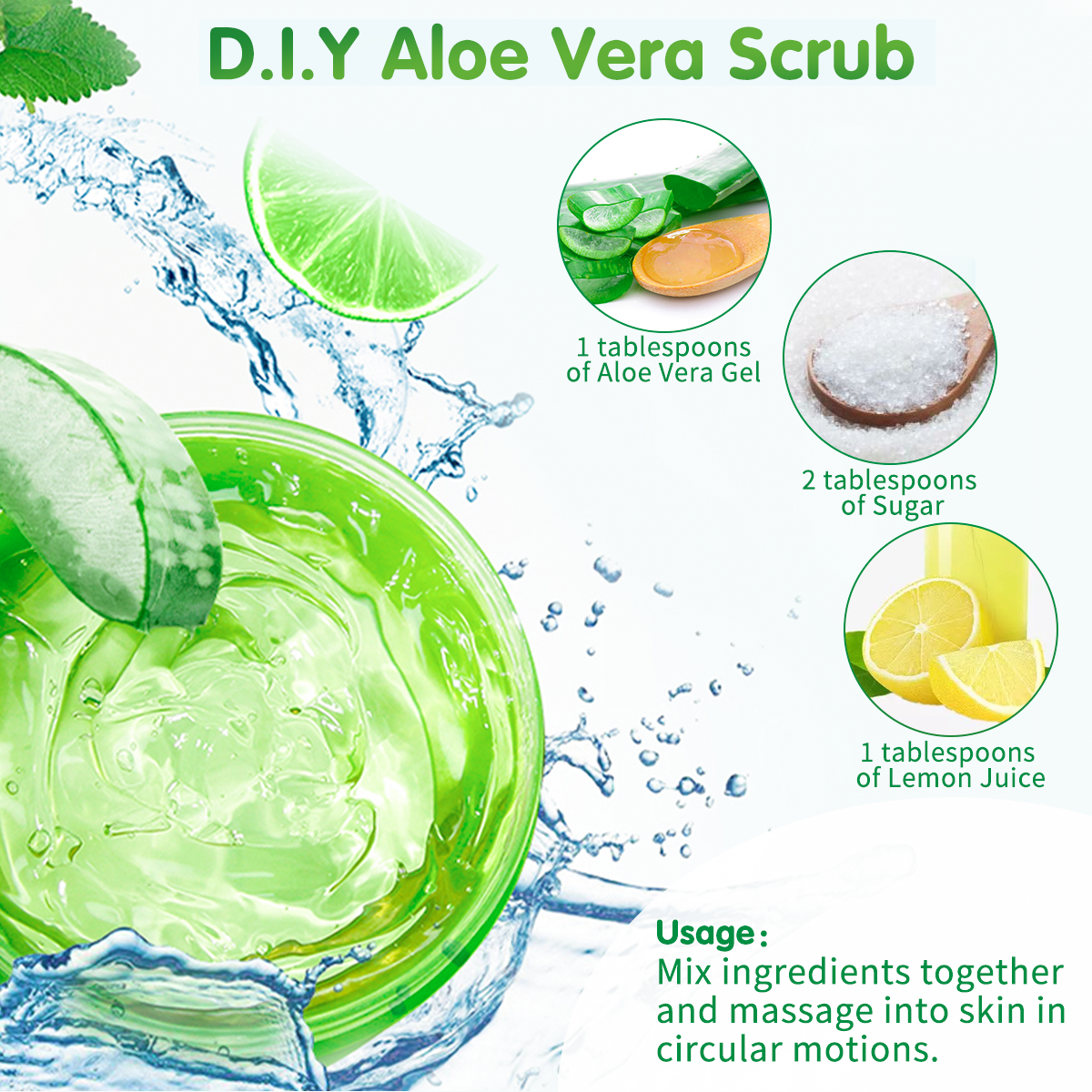 🌵 Note - Use caution for people with aloe vera allergies.
TIPS: Due to logistics packaging, a small amount of adhesive will be stuck to the top of the bottle cap after opening. Do not apply when you have a wound.
Package Include:
1 x Janolia 300mL Organic Aloe Vera Gel