Janolia 5 Colors Temporary Tattoo Ink Set, Jagua Fruit Ink/Gel w/ 20Pcs Adhesive Stencil
*Due to liquid logistics transportation problems, this product is temporarily undeliverable to
Canada.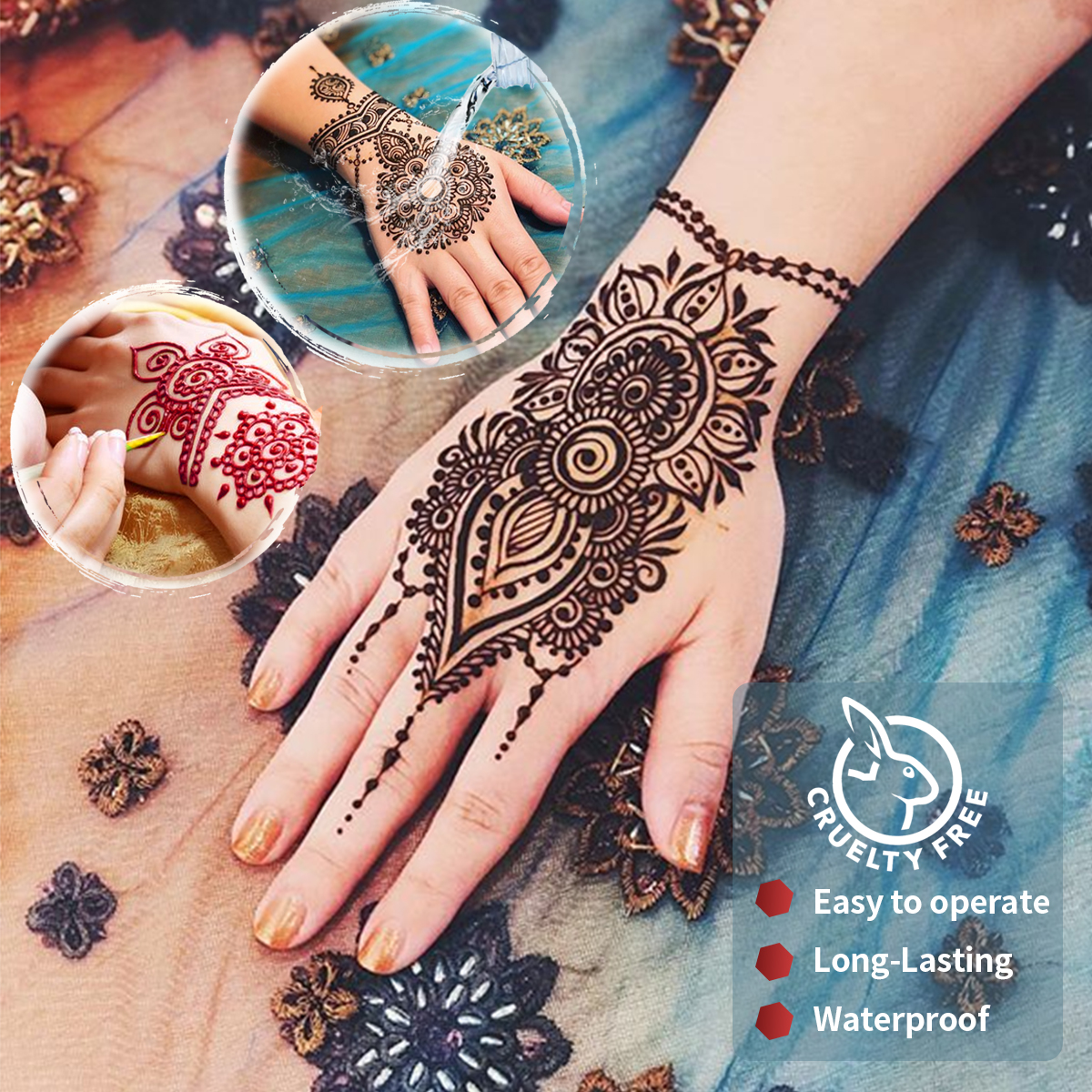 ❥Please do a skin test before use. It is not recommended for people with sensitive skin.
❥Blue paste, is a transparent cream, they need to show their color after 4 hours. This color blue lasts a longer time than other colors.
❥Waterproof, after the paste cone is dry, the tattoo could last about 5-8 days. It will get weakened by a shower. And it can be easily removed by rubbing body oil or olive oil.
❥20 Adhesive Stencils available to meet different likes. Always one option fit for you. The tattoo will be lightened as time goes.
❥Harmless to Skin, Harmless to the skin, you could use it with confidence.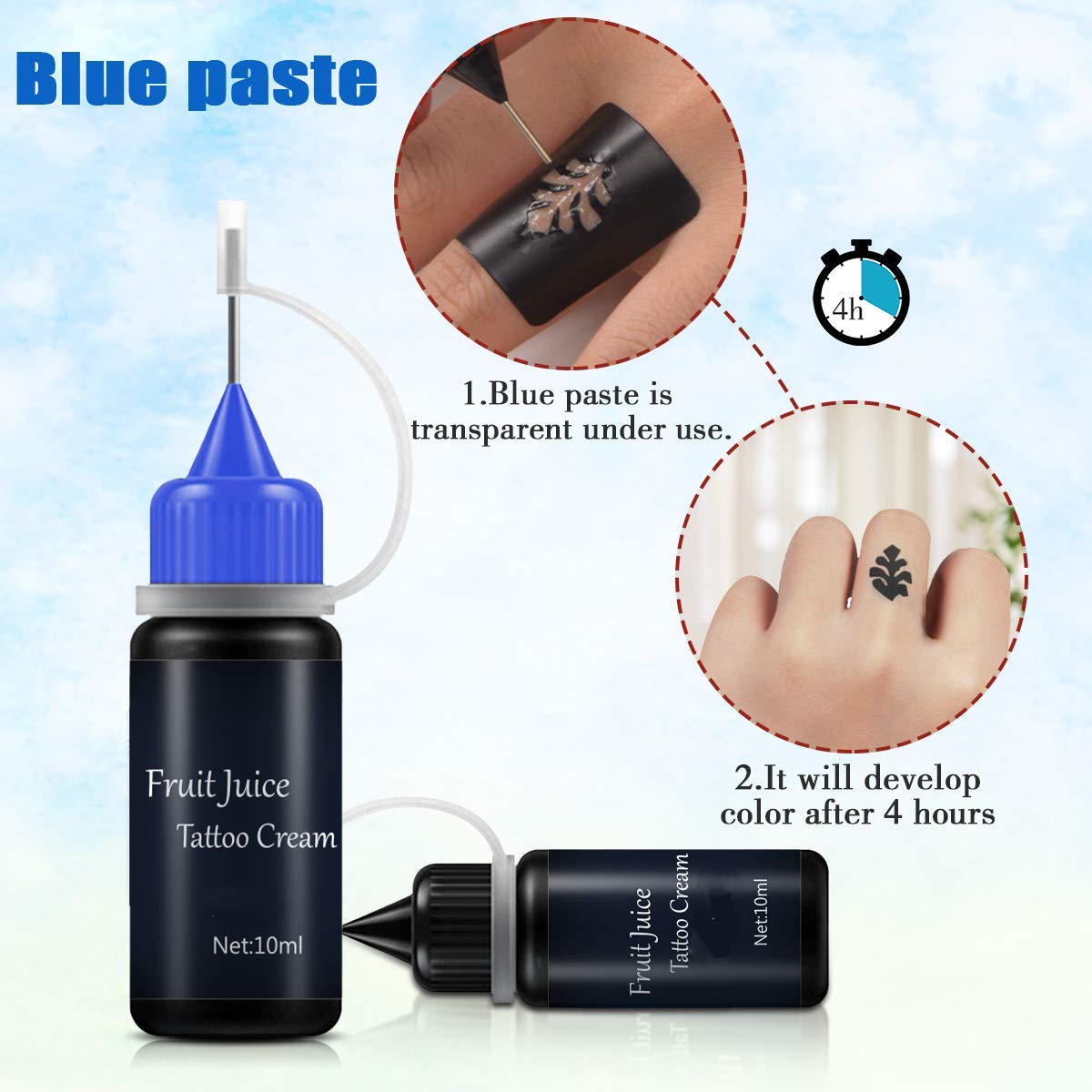 Special Blue Tattoo Paste
Attention:
The enhanced version of blue tattoo paste is here!
For other colors tattoo pastes, the blue paste show transparent at first.
It takes longer to display the color (40 minutes-1 hour)
This BLUE tattoo paste is flaky after drying and can be easily torn off.
Compared with other colors of tattoo cream, this blue tattoo cream can last longer.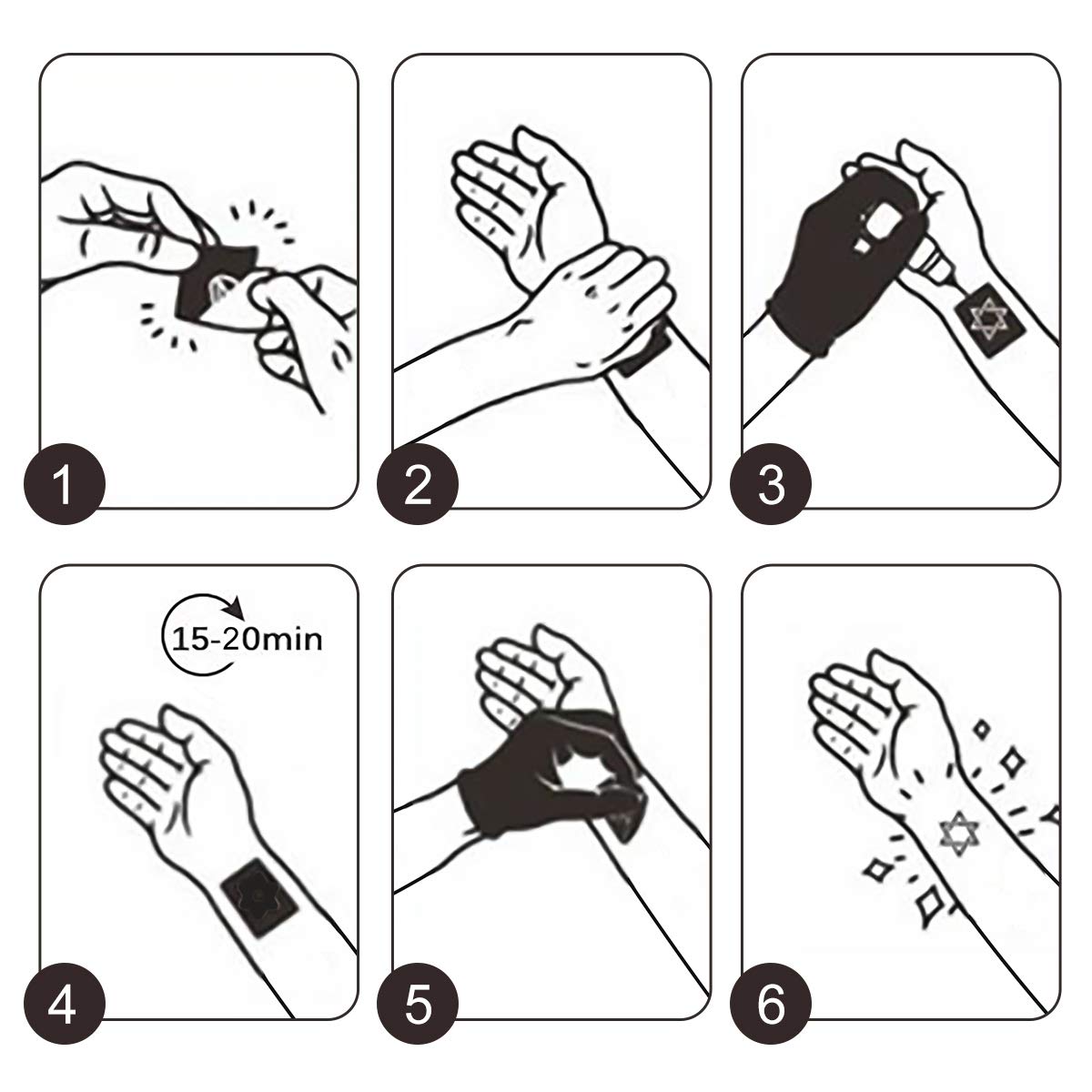 How to Use:
1. Clean and dry your skin( Not recommended for sensitive skin)
2. Tear off the template and stick it to the place where you want the tattoo.
3. Apply the tattoo to the blank space in the middle of the template and fill it up. (Thickness: 1mm-2mm)
4. Wait patiently for a few minutes until the paste is dry.
5. Tear off the template and paste. (The dry paste can be removed directly by hand)
Package Include: 5 x Temporary Tattoo Ink, 1 x Template