Janolia Nail Extension Gel, Purple/Blue(1 Temperature Changing Color) 7 Color Poly Nails Gel Set, w/ 2 Glitter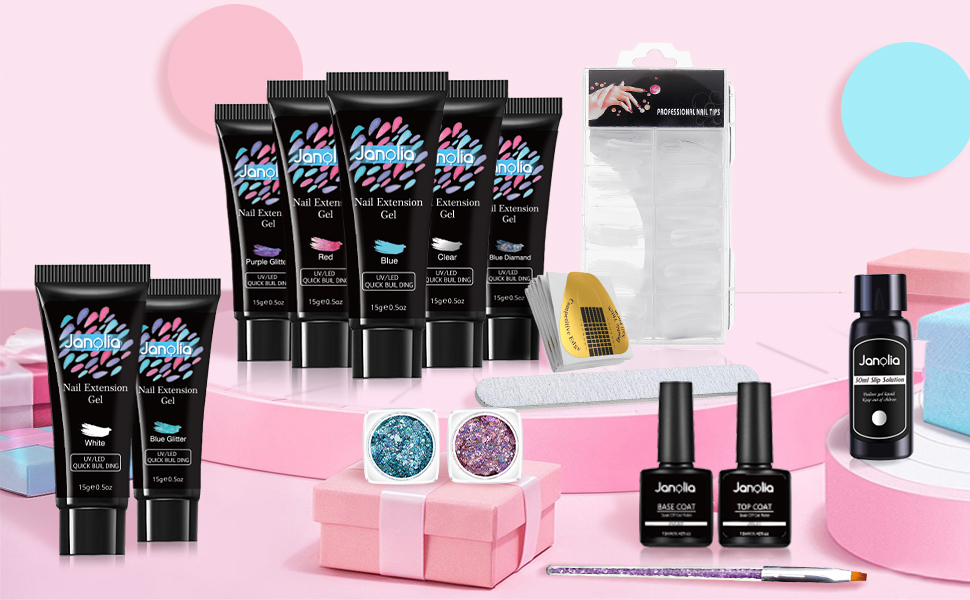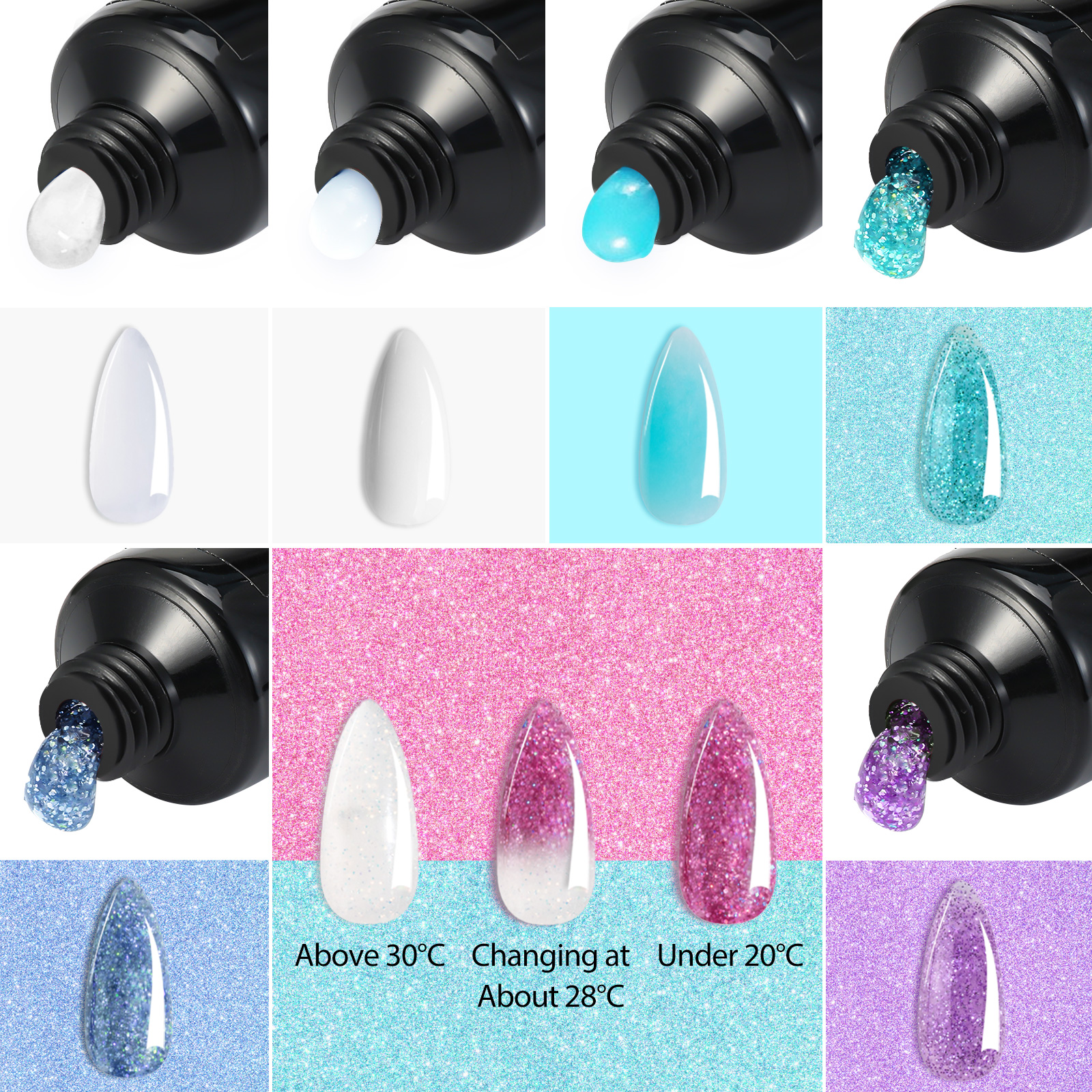 7 colors, including 6 regular colors and 1 with temperature change effect It displays two colors under different temperature gradients: pink and white.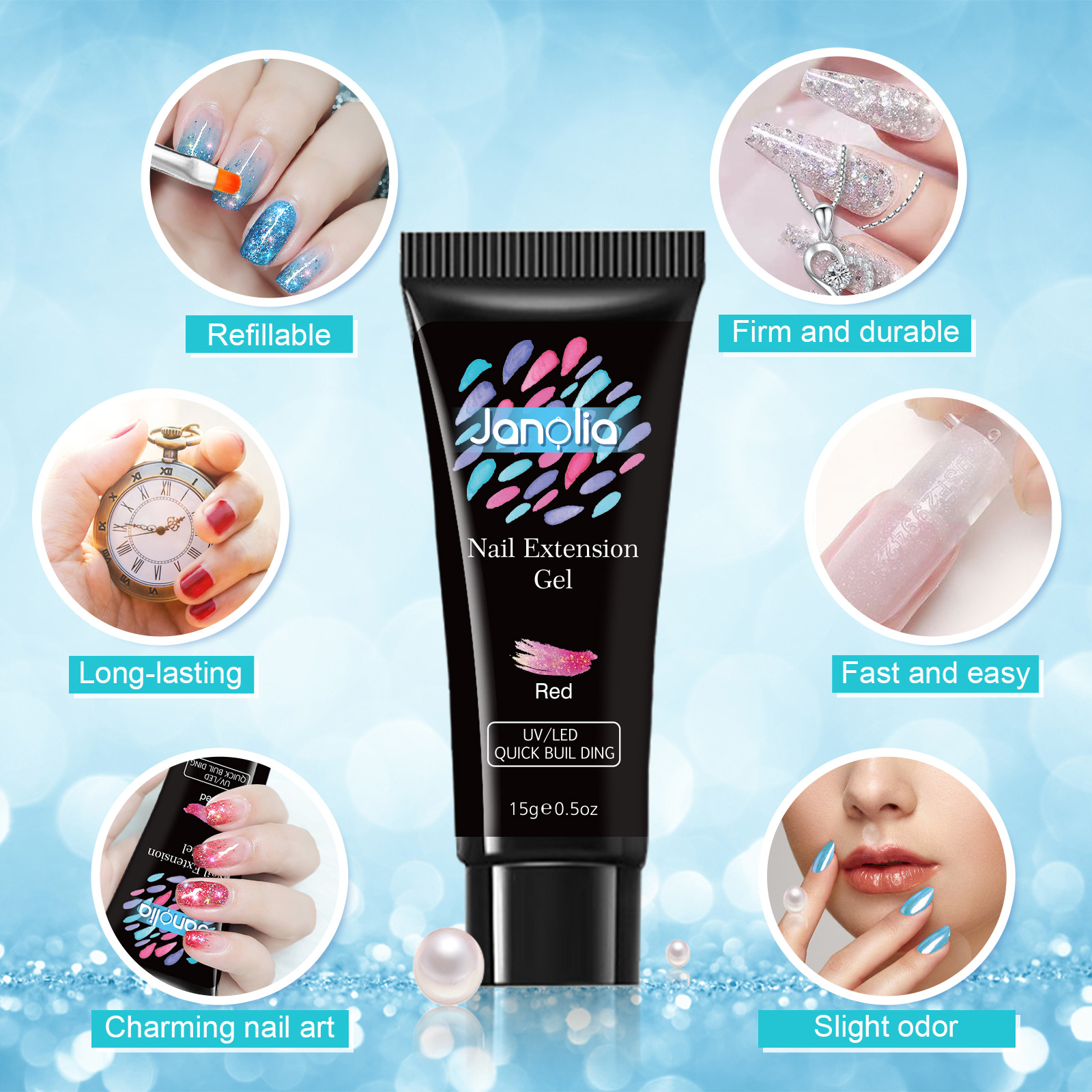 Comfortable & Durable
The soft multi-gel is softer than other builder gels, mimicking the natural feel of real fingernails on the nails, and it is relaxed and comfortable without feeling any discomfort.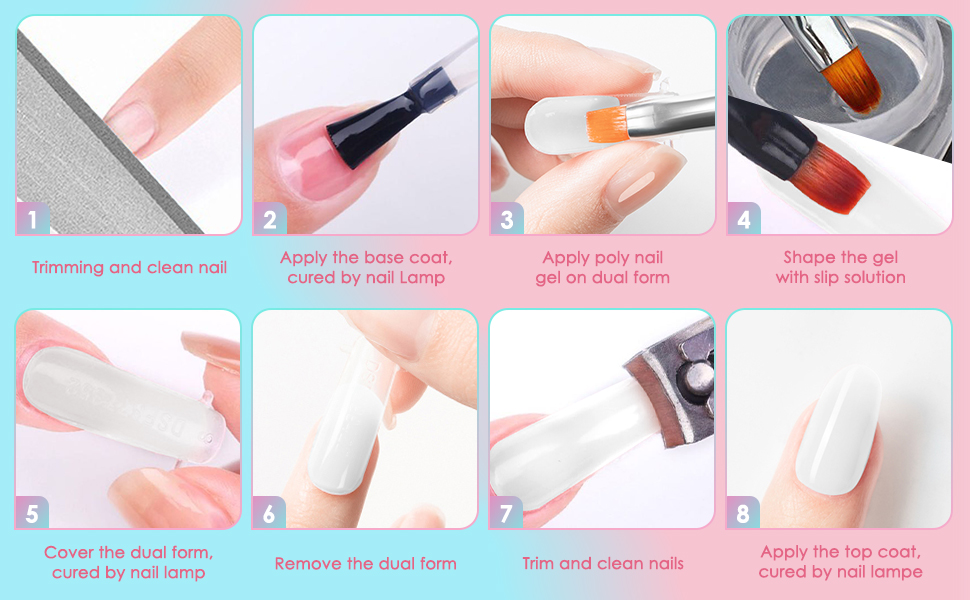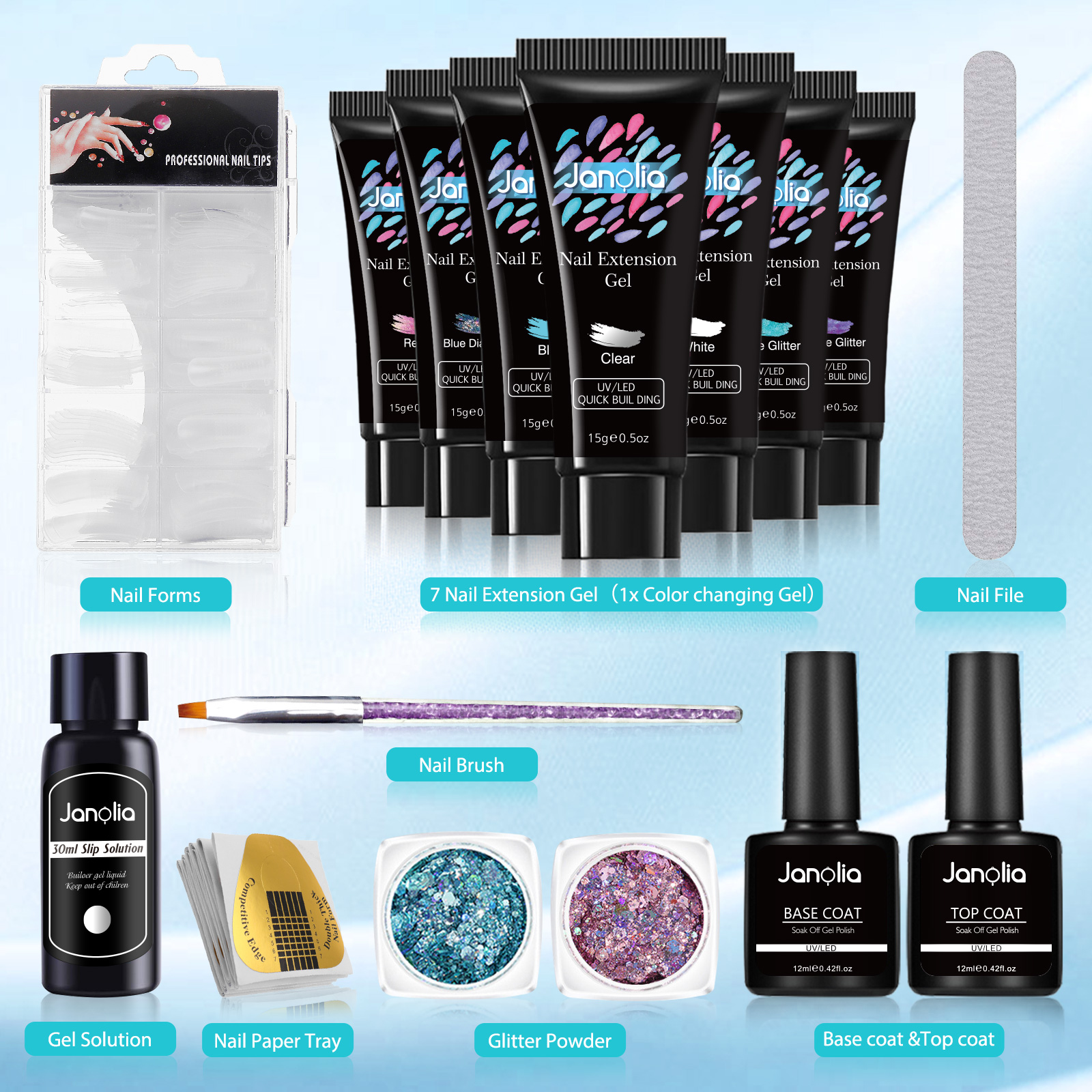 Full Nail Glue Extension Kit
15ml UV Gel Builder, Double Nail Shapes, Nail Brush, Base & Top Coat, Glitter, Shiny Diamonds, File & Stamp Complete Accessories are suitable for any beginner who wants to perform a manicure at home.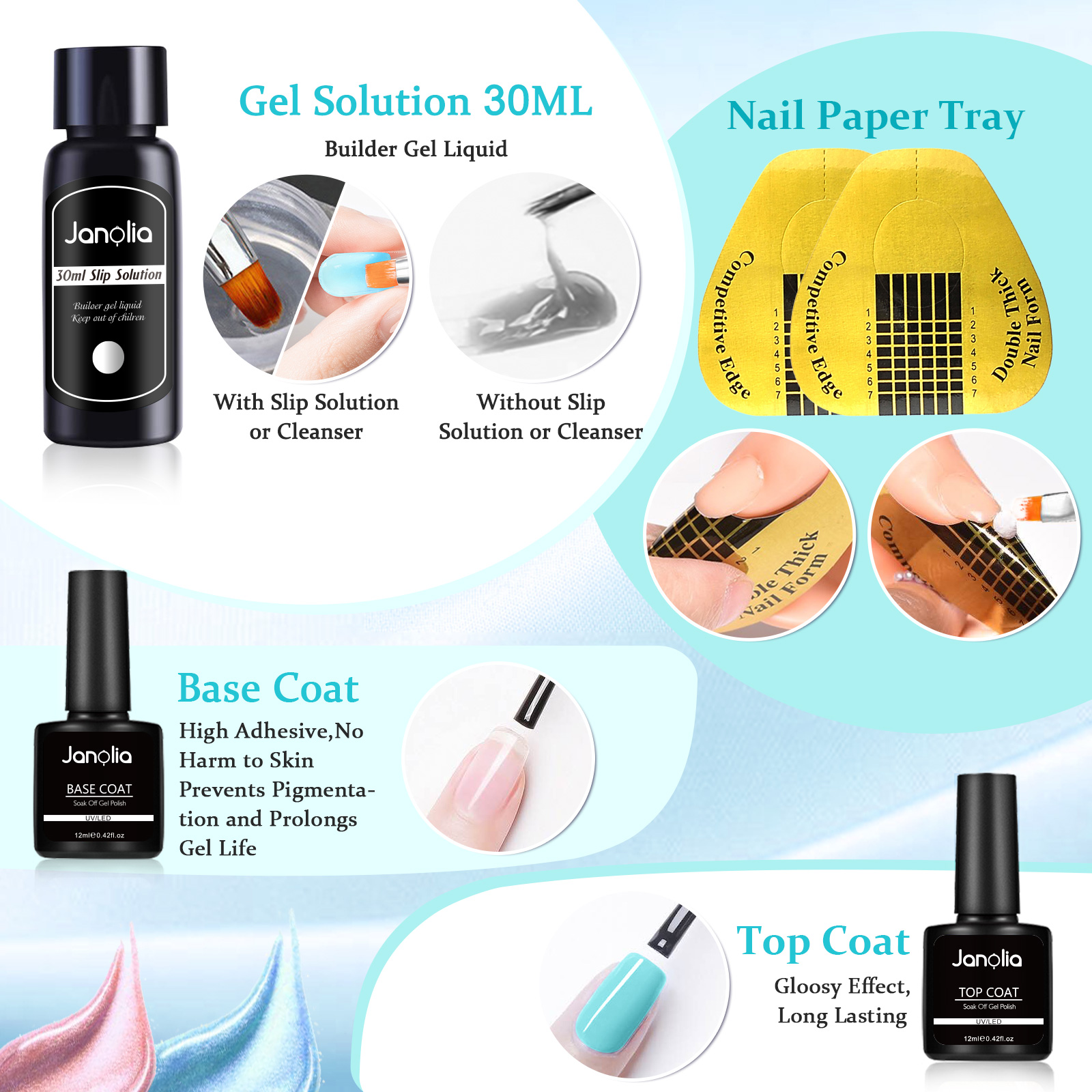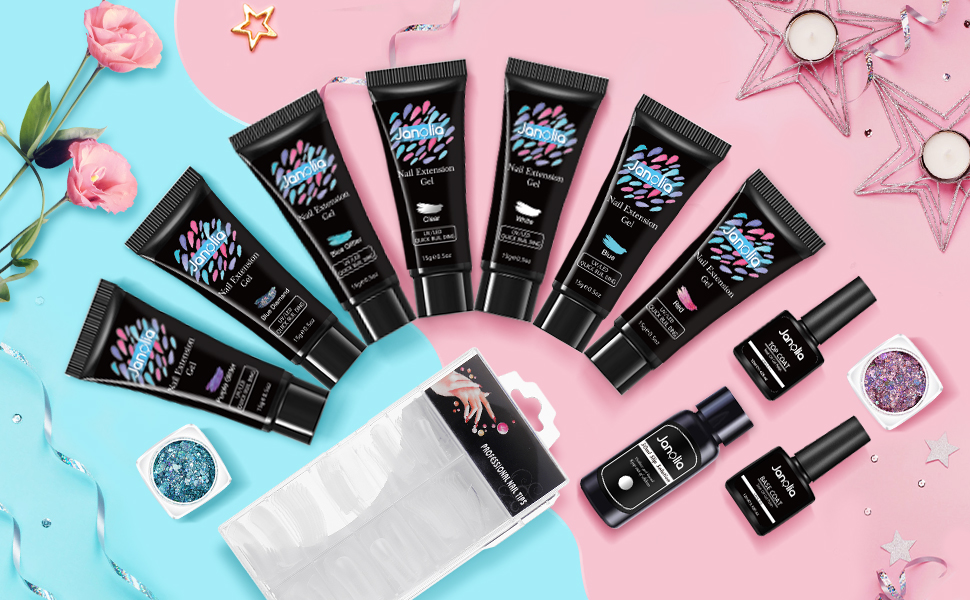 Package Includes:
7 Colors x 15ml Nail Extension Gel, 
2 x Glitter
1 x Nail File, 1 x 30ml Slip Solution
50 x Nail Paper Tray, 100 x Nails Forms, 1 x Nail Brush
1 x Base Coat, 1x Top Coat
1 x Instruction Manual
1 x Gift Box