Luckyfine 6 Colors Dip Powder Nail Set for Manicure DIY Nail Art At Home, No Nail UV/LED Lamp Needed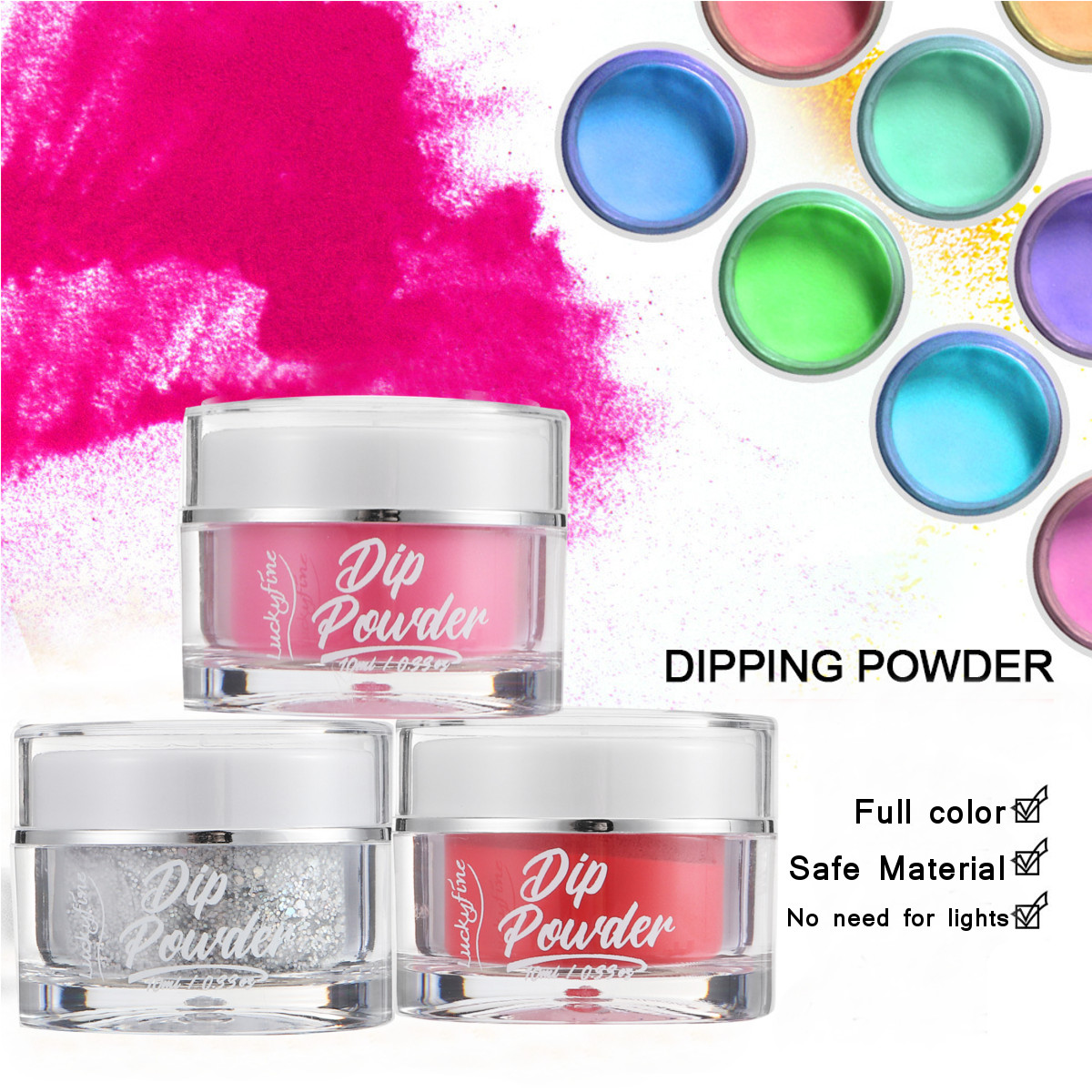 Dip your nails into the powder and easily get a long-lasting manicure, don't need UV light to harden.
Dip powder doesn't require UV/LED light to harden, it is much quicker to finish the whole progress. If protect well, it can last up to a month, and provide an extra layer of protection to natural nails. This kit contains everything you need for a dip powder manicure, which is suitable for both beginners and professional manicurists.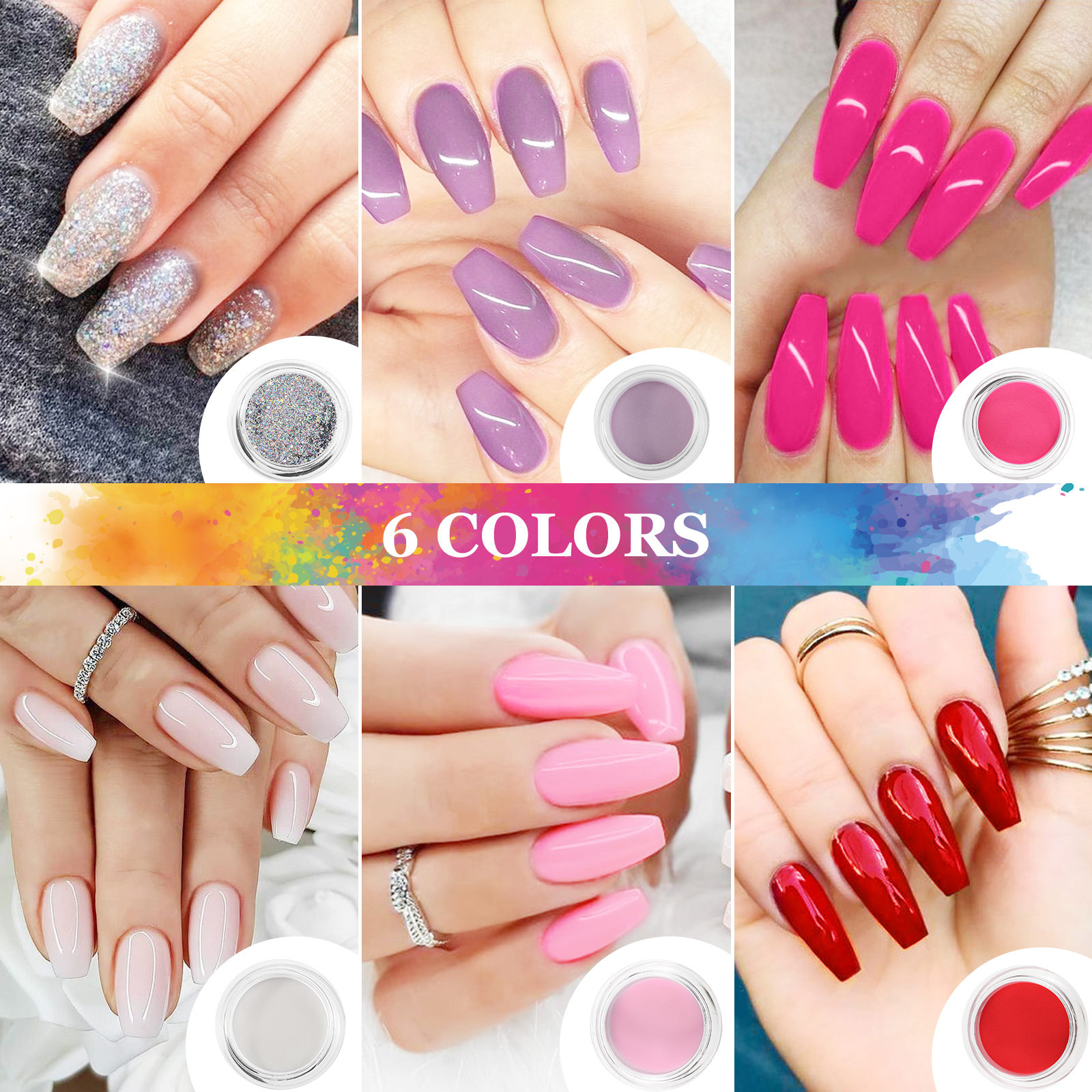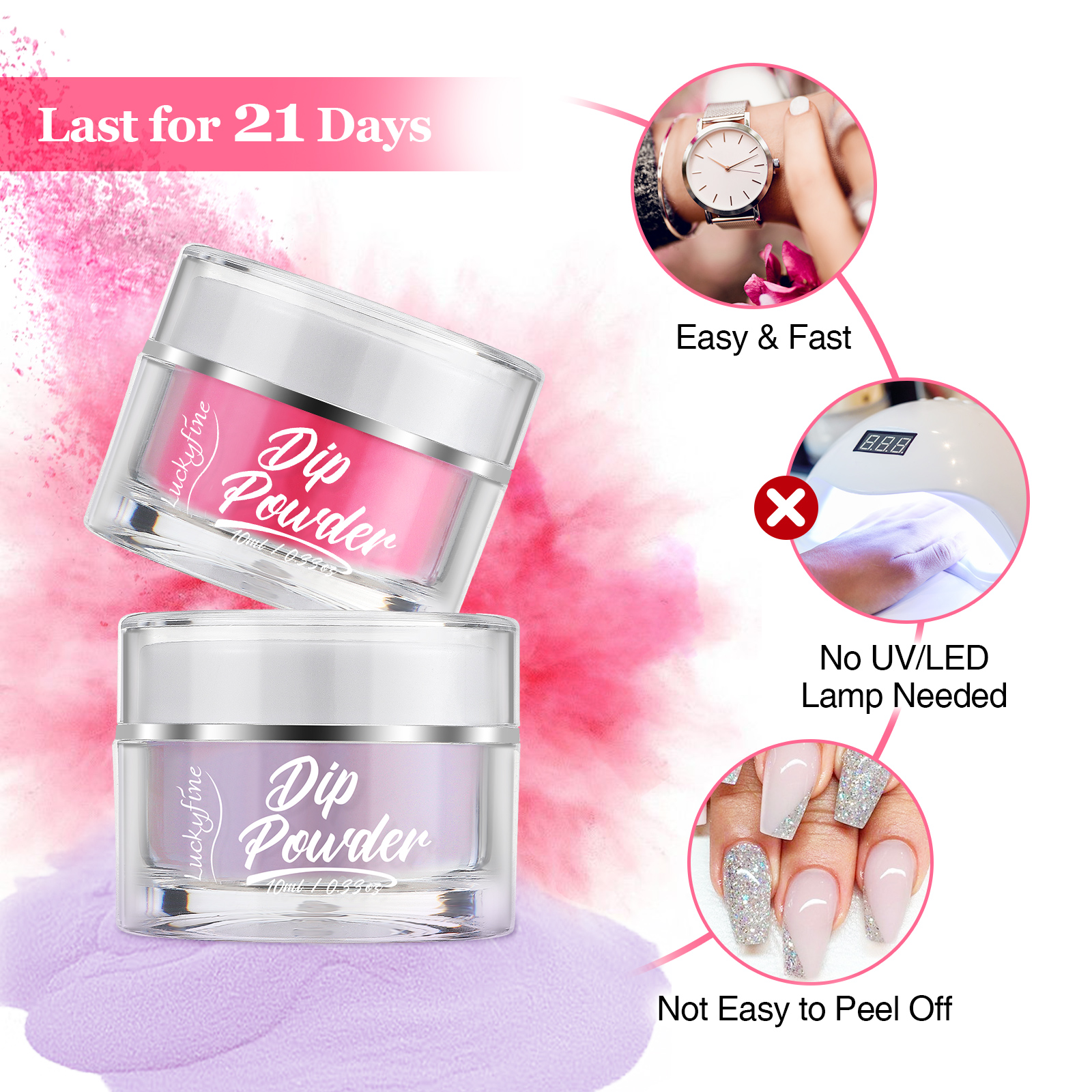 ❤ 6 Selected Colors - The 6 colors dip powder nail set can can be used alone or mixed and matched, DIY your own nail art style to be the special one from now on.
❤ Long-Lasting & High Quality  - Compared to traditional nail lacquer, our dipping powder color system healthier, odor-free, resistant to chipping and cracking, breathable, waterproof. It can keep the nail art gorgeous and shiny for about 2weeks+.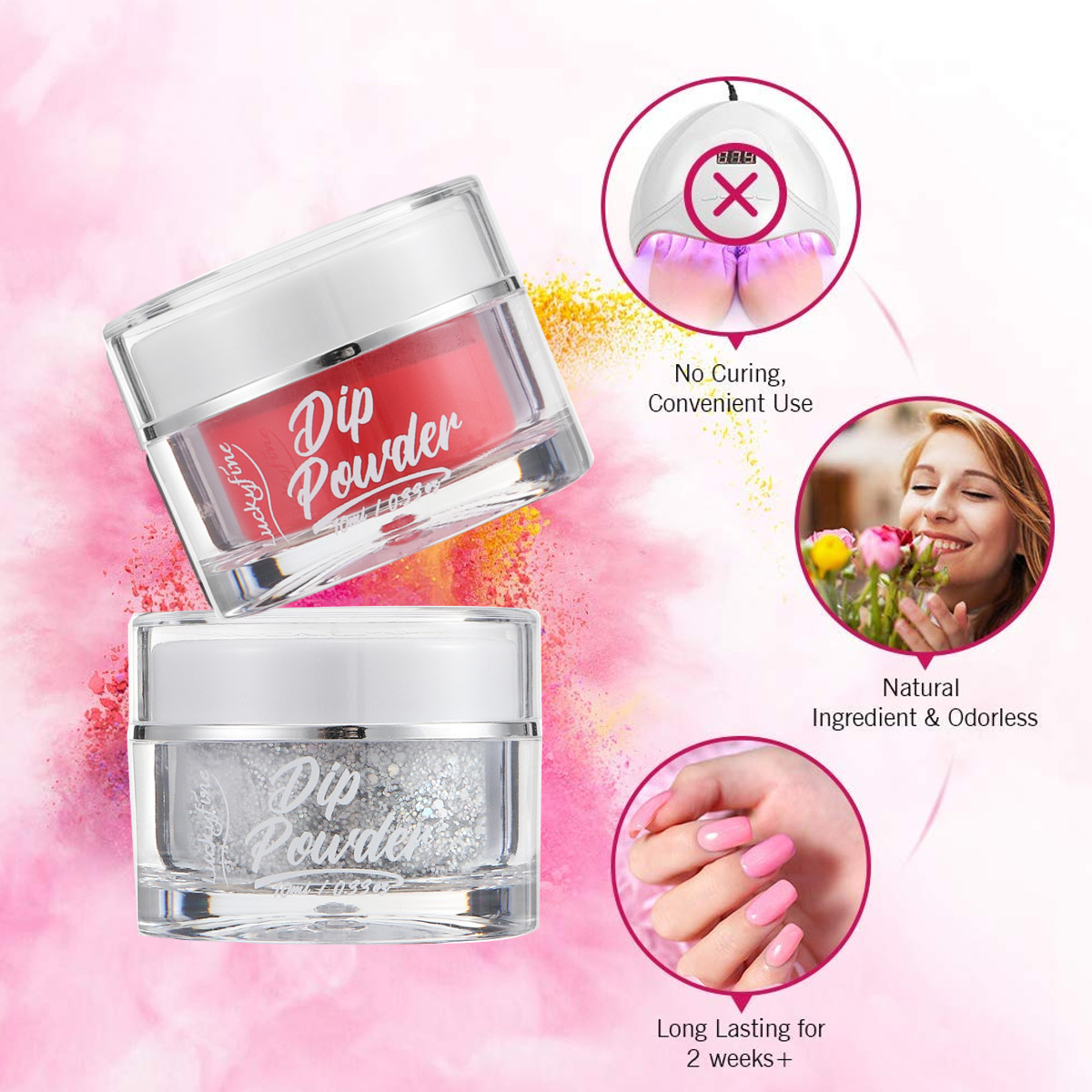 ❤  Easy to Use - Dip powder is easy enough for a starter to apply. Just a simple 4-step dipping system to design beautiful nails. Dip powder doesn't require UV/LED lamp to cure, it is much quicker to finish the whole progress.
❤  Amazing Effect
- It looks natural, lightweight and shine. Sparkling nails make you more attractive to everyone at parties, dates, travels, weddings, and exude your temperament and charm, catch everyone's eyes in the crowd.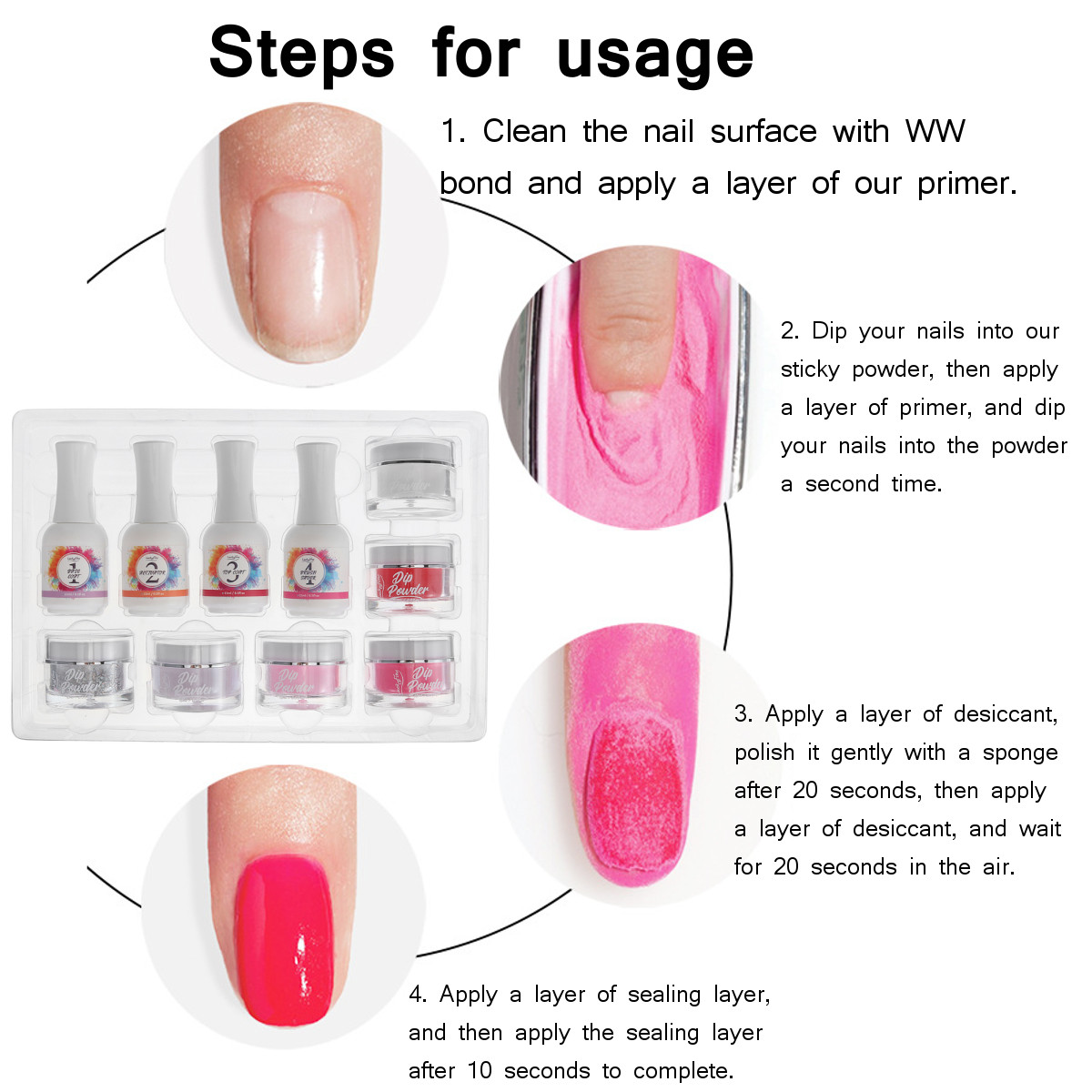 Instructions for use
1. Prep the nail by pushing the cuticles back and filing the nail into the shape that you desire.
2. Apply the base coat to the nail.
3. Dip into the powder and use a brush to remove the excess powder.
4. Repeat the above steps as actually needed.
5. Apply the activator, which bonds the color powder into a lacquered gloss.
6. Finally, apply the top coat for extra strength.
7. Use the brush saver to clean the brush.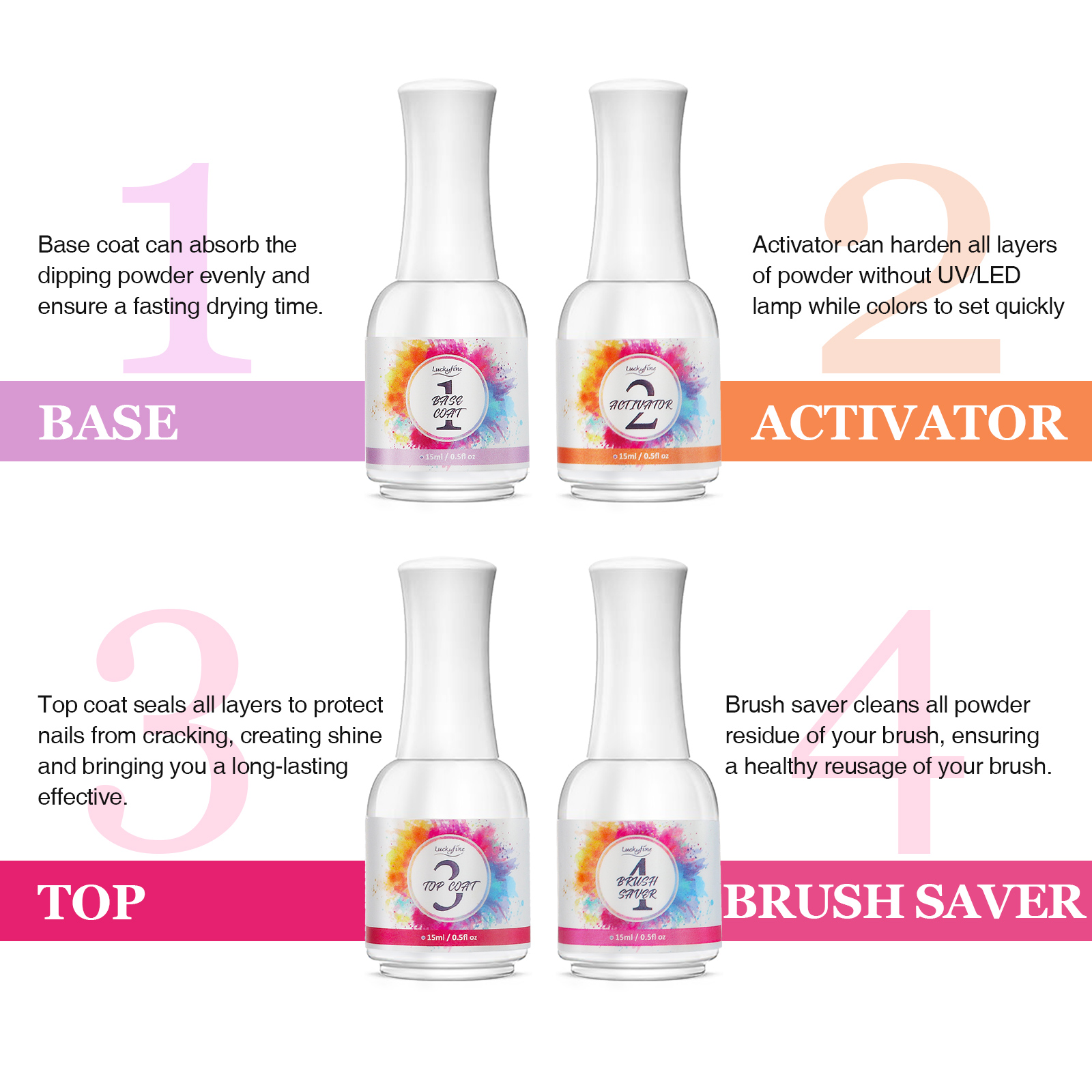 How to remove
1.Use a nail file to file off the top coat.
2.Open a polish remover sheet, wrap the nail with the remover sheet, or place a cotton ball drenched of acetone on the nail, make the liquid and nails fully contact.
3.Wait for 10-15 minutes.
4.Once all of your nails have soaked, take an acetone-soaked cotton ball and wipe any remaining powder of your nails off.
5.Apply some cream and massage to hydrate your nails.
Attentions
This product is for external use only. Avoid entering into eyes. Keep in a cool place and out of the reach of children.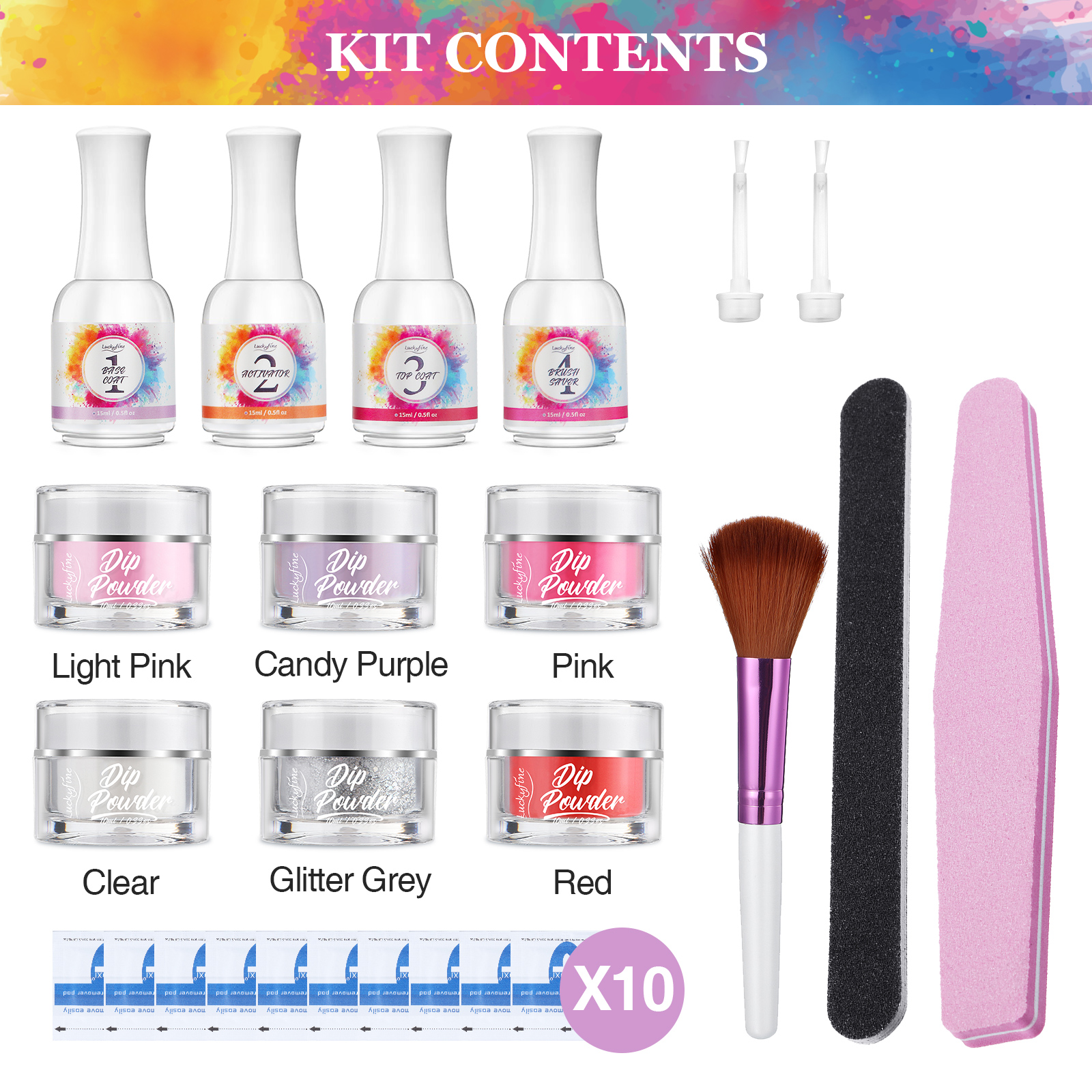 ❤  Save Time & Home Nails - You can complete the manicure yourself at home, no need to spend time to the nail salon. This would be a perfect gift for you to choose, it suitable for girls, for birthdays, anniversaries, Christmas, Valentine's Day.
Package includes
6 x 10mL Dip powder
4 x 15mL Gel (base coat, top coat, brush saver, activator)
1 x Brush
2 x Replacement Brush
2 x Nail file
10 x Polish Remover Sheet