Luckyfine Chunky Glitter Set , Holographic Unicorn Glitter 12 Colors Hair Eye Face Nail Body Glitter Resin Glue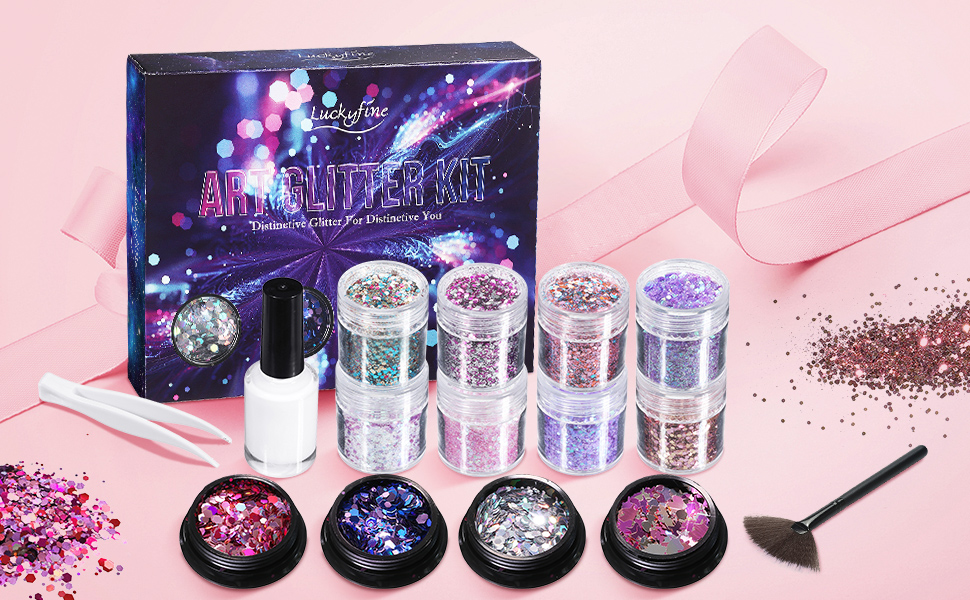 There are 12 colors, different cool pattern

If you look at glitter application videos all day wishing you could be the canvas, buy this glitter. You'll be the happiest little sparkle bomb. It's beautiful, fun, and it goes far! One little jar can last several months.
Besides, it is a complete set, it comes with glue and a brush too.
Perfect for festivals, and lots of beauty experimentation!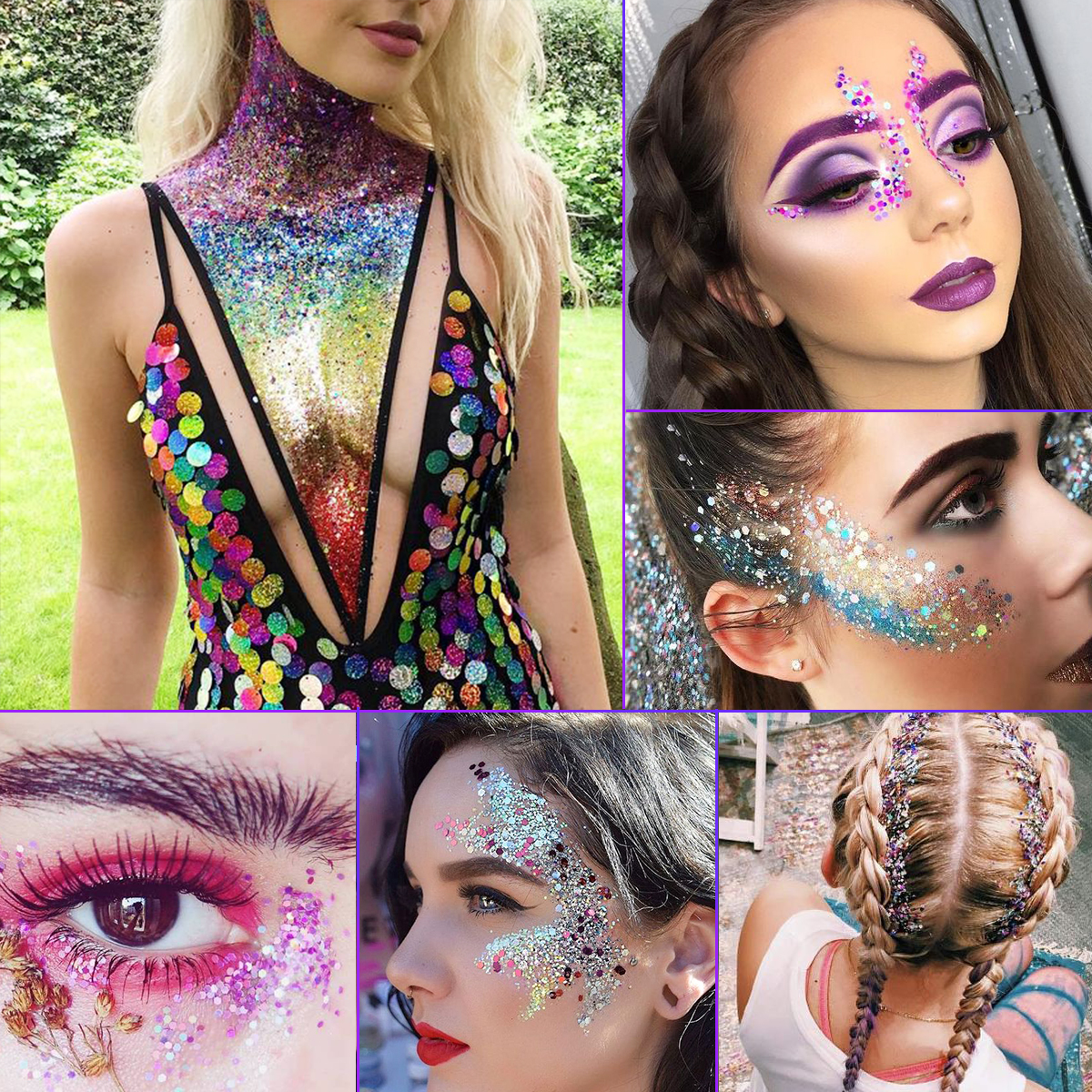 [ 
MULTIPLE USES ]
You can use them in your face, chest, neck, lip gloss, eyes, hair...
This glitter set is a super creative choice for DIY lovers
[ CREATIVE PIECE ]
Except for your body and face, you can also use them in
CREATIVE
things, like wooden eggs for Easter.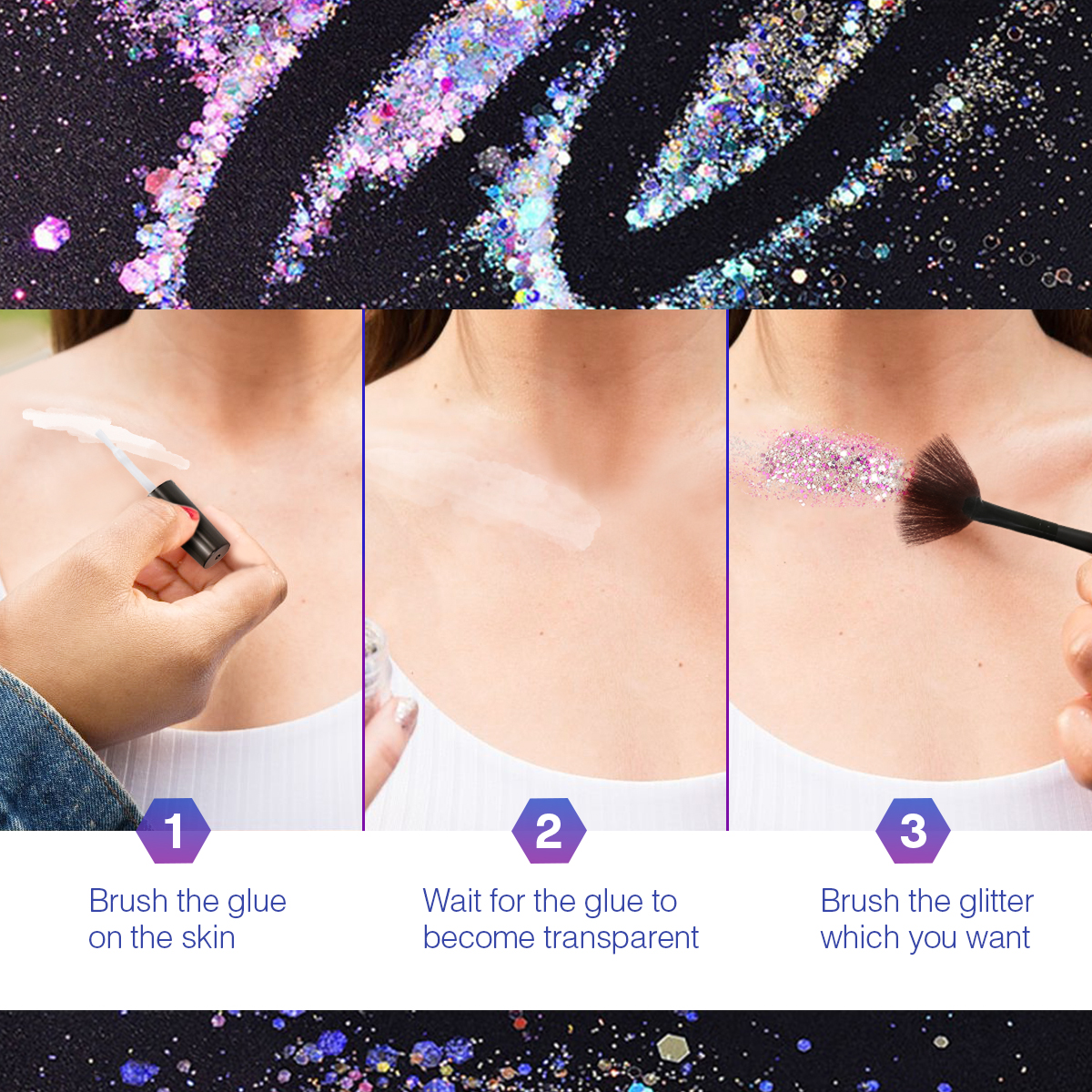 [ EASY TO CLEAN ] 
The face glitter works great with a glitter primer or topcoat, adhered easily to face, brows, shoulders/body with only the use of simple Vaseline or glue. And easily removed with a little soap, water, and washcloth. Easy to work with and look lovely all together or alone.
[ SAFE & NON-TOXIC ] 
The Makeup glitter set consisting of high-quality ingredients and cosmetic extracts is absolutely safe, 100% non-toxic, tested and certified for safe use, safe for our body and skin.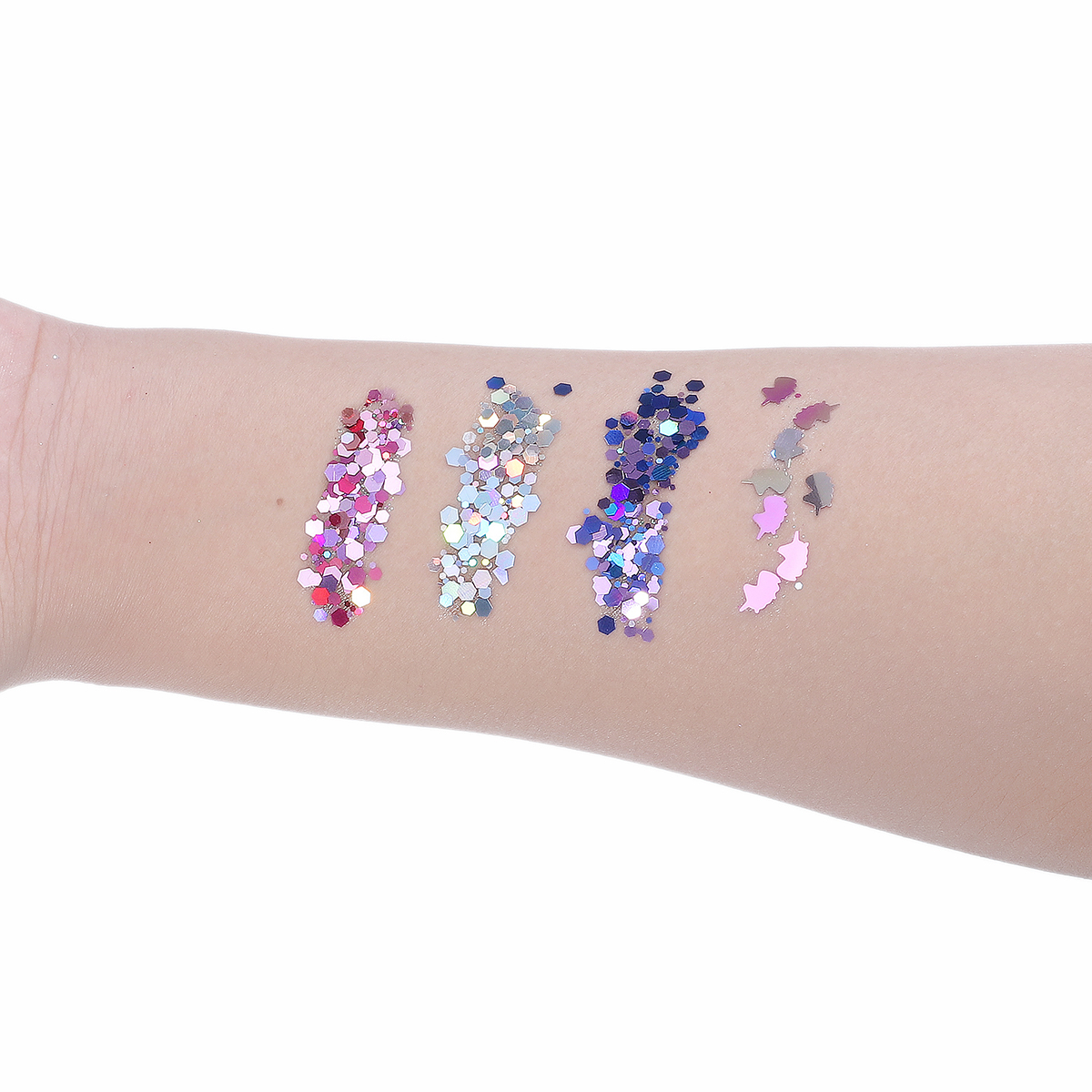 PACKAGE INCLUDED
8 x 10ml chunky glitters 
3 x 5ml thin glitters 
1 x 5ml unicorn glitter 
1 x glitter glue  
1 x brush 
1 x tweezers