Luckyfine Upgraded Essential Oils Gift Box, 100% Pure, Help Sleep, Calm Mood, for Diffuser/Aromatherapy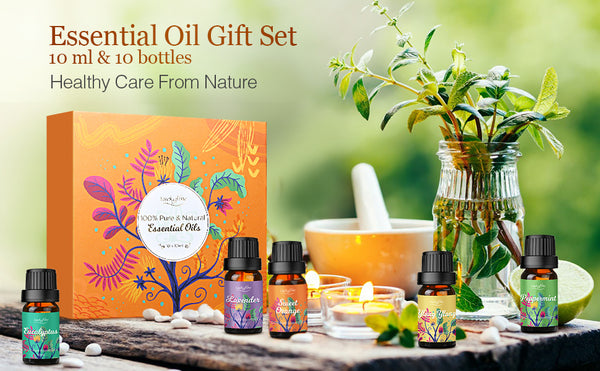 ★ Combine Variety of Essential Oils to Achieve Wonderful Results -
 It can be combined with other essential oils. Such as lemongrass, mint, sweet orange, eucalyptus, tea tree. Mix them into your own special aromatherapy essential oils to stimulate your excitement, and different flavors correspond to different functions.


★ 100% Pure Essential Oil & Safe and Harmless -
 No fillers, additives, alkali or carrier, harmless to the body. Therapeutic essential oils can smooth and soothe the skin, improve sleep and help breathe easier, sometimes solve some skin problems, which is why they are a necessity for every busy person today.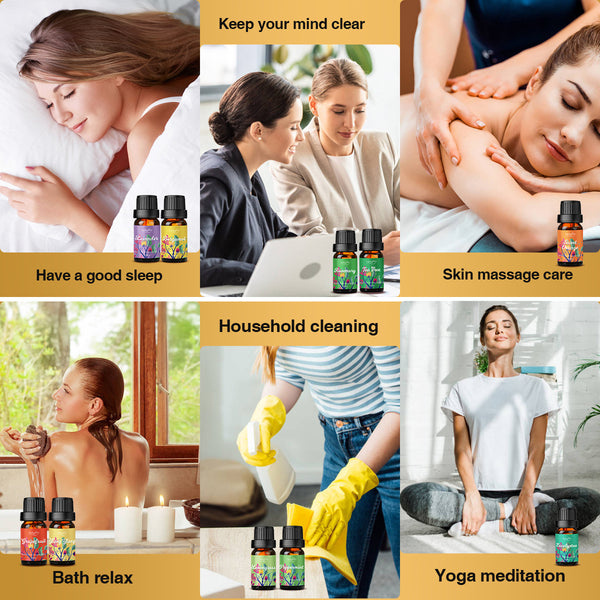 ★ Widely Use -
With aromatherapy machine, diffuser, humidifier, evaporator or air freshener, aromatherapy, massage as body oil, DIY perfume get more fun. Home cleaning eliminates odors, office relieves stress, yoga, gym, the spa can be used.
★ Ideal Gift for Friends and Lover -
The gift box of essential aromatherapy Oils is novel and unique, modern style, it is a good gift for Christmas, birthday, anniversary.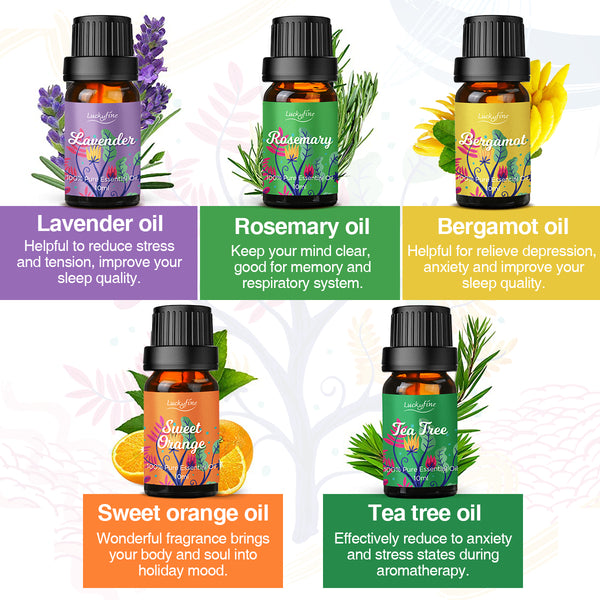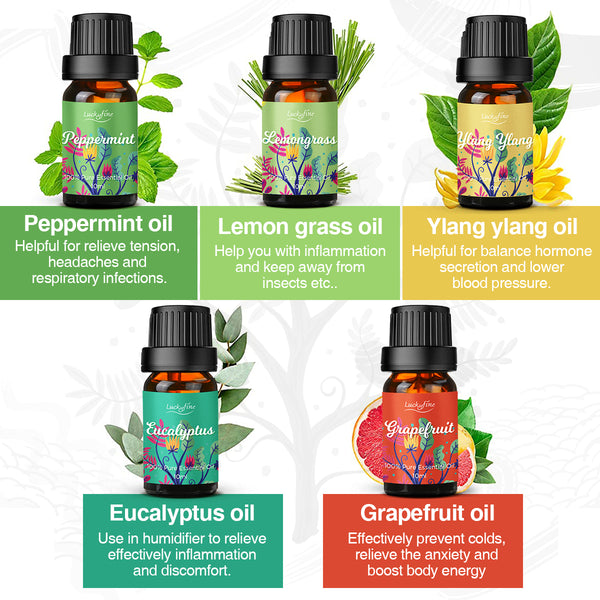 Natural Products Without Additives
Natural and pure products are the basic requirements to maximize the effectiveness of essential oils. We provide high-quality therapeutic essential oils and carefully extract organic ingredients from the best plants, which are the strongest elements in nature.
Essential oils are suitable for aromatherapy, evaporators, inhalants, fuel stoves, massage agents, perfumes, home care, cleaning, bathing, etc.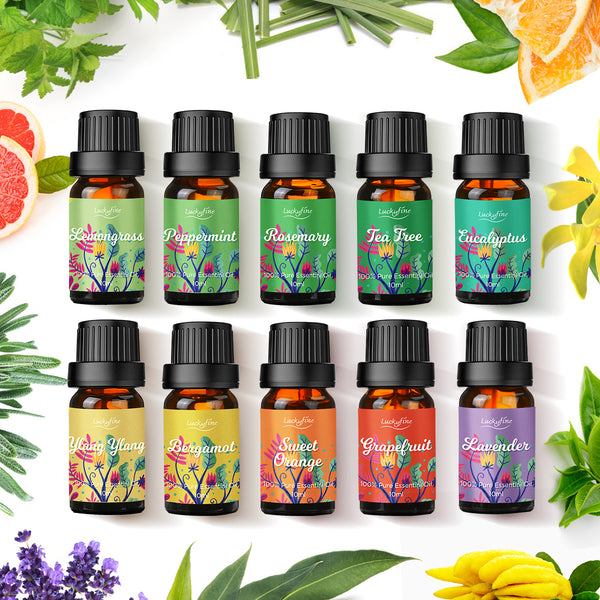 Attention:
For external use only.
Avoid contact with eyes.
It must be diluted with a carrier oil when applied to the skin!
Please store in a cool dry place.
Please read the labels and instructions before use.
Please read the labels and instructions before use.
If you are pregnant or breastfeeding, please contact your doctor before use.
Package Included:
1 x Luckyfine 10PCS 100% Pure Essential Oils Gift Set