Nail Dipping Powder Kit, 8 Colors Professional Acrylic Powders with 4 Gels, Nail File, Nail Brush, Polish Remover Sheet

Nail Dipping Powder Kit, 8 Colors Professional Acrylic Powders with 4 Gels, Nail Filenail Brush, Polish Remover Sheet

Seductive Colors and Gloss
The fine powder texture of the dipping acrylic powder can easily help nail enthusiasts to create amazing nail art with long-lasting color, and beautiful gloss. This set will ideal for you to DIY your nail art. 

Easy to Use 
The dipping powder set is perfect for beginners. It only takes a few steps to complete nail art production. Also, you can mix different powders at will, which you can design unique nail art.
Quick Dry, No Need A UV LAMP
It does not require nail polish and UV lamps to cure, and it only takes 1 minute for them to dry. Suitable for both beginners and professionals.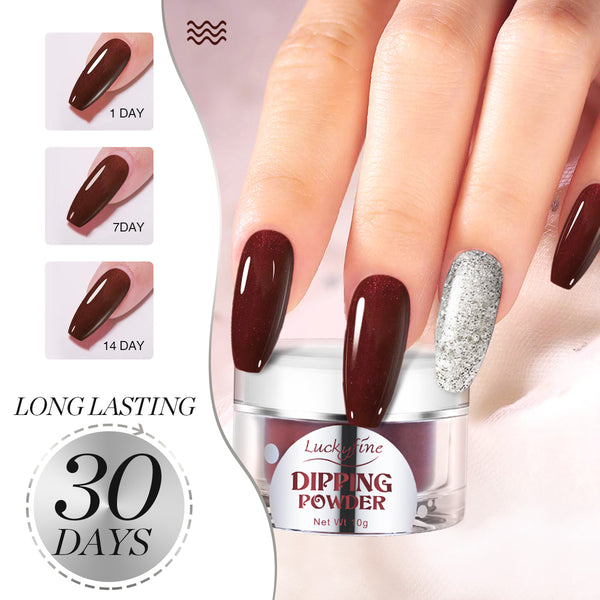 Waterproof & Durable 
This nail powder set is equipped with a new type of high-quality, abrasion-resistant, and harder new type of topcoat gel after solidification. It will protect your nails for up to 20 days with the nail infiltration powder. More delicate and more durable than other traditional nail gels.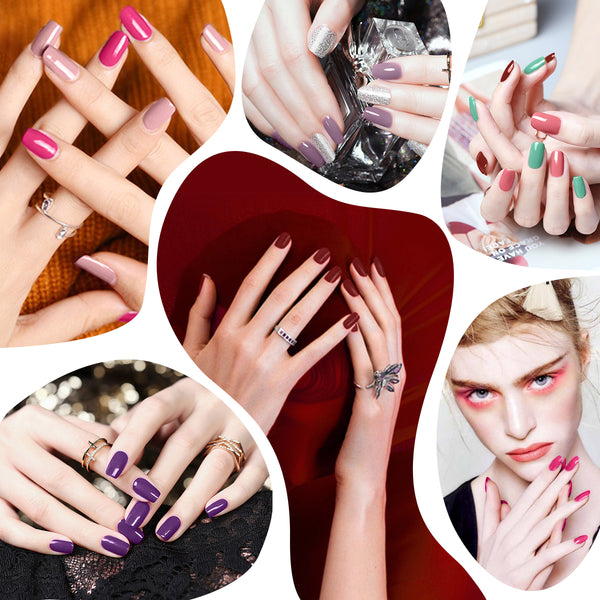 Rich Accessories
8 x Nail Powder ;
4 x Gel (Base Coat, Activator, Top Coat, Brush Saver);
1 x Nail File;
1 x Nail Brush;
10 x Polish Remover Sheets;
1 x Instruction Manual.