PVC Vinyl Rectangle Tablecloth, Oil Proof, Waterproof, Stain Resistant, Easy to Clean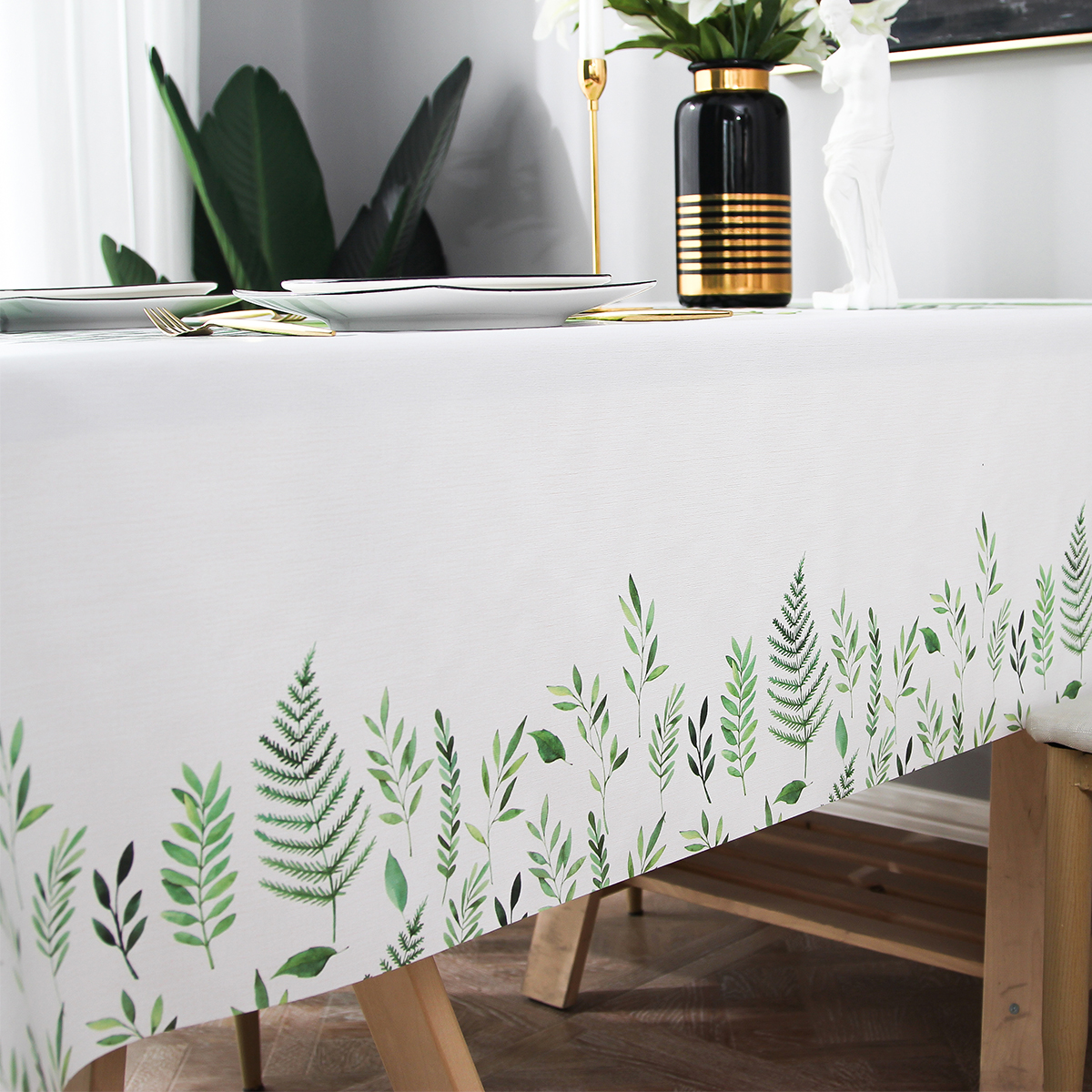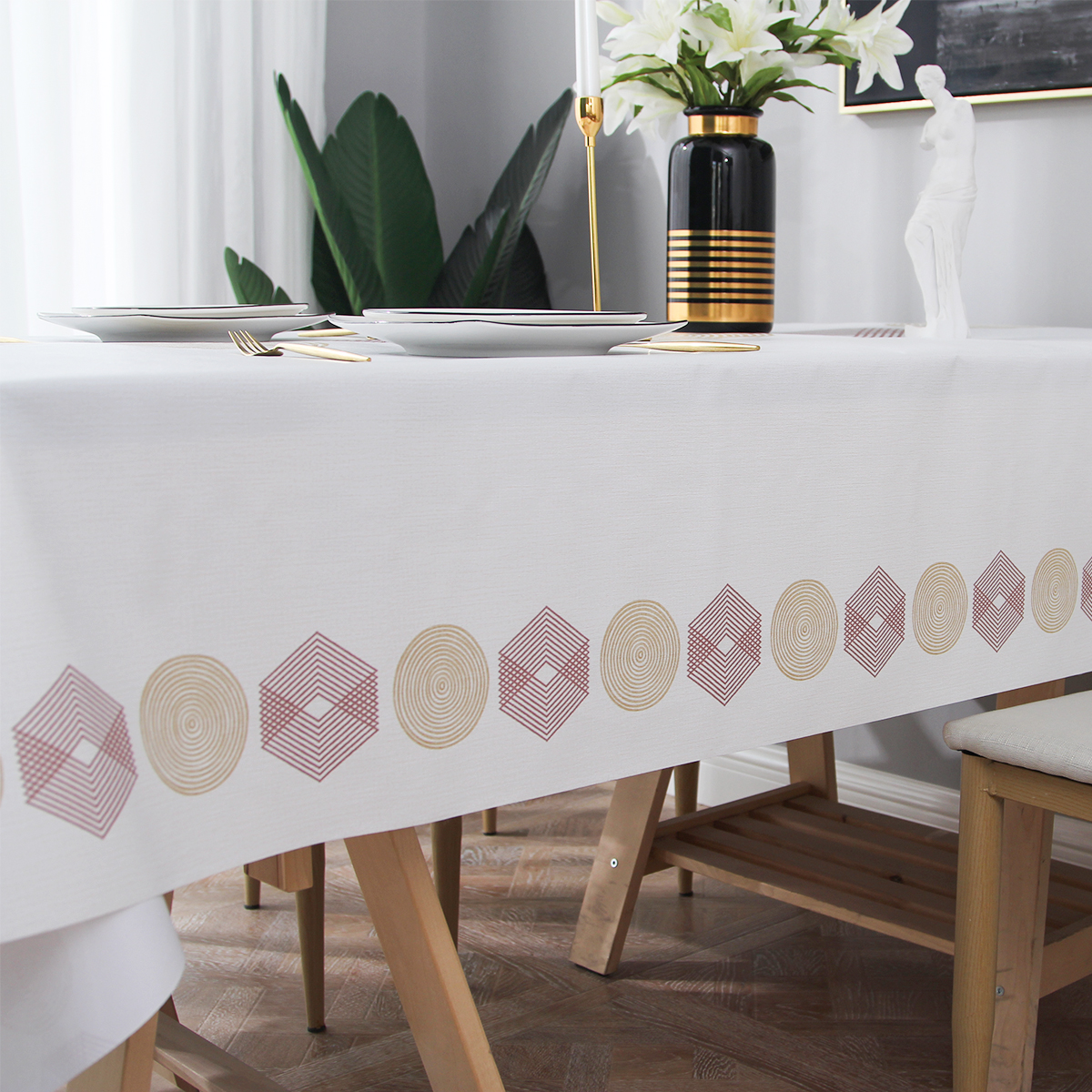 🌱PREMIUM MATERIAL🌱
The table cloth is made with PVC Thickened grade A vinyl material. Durable, dirt-repellent, splash-proof, wrinkle-free, tear-resistant, waterproof and easy to wipe clean. Features nice smooth surface.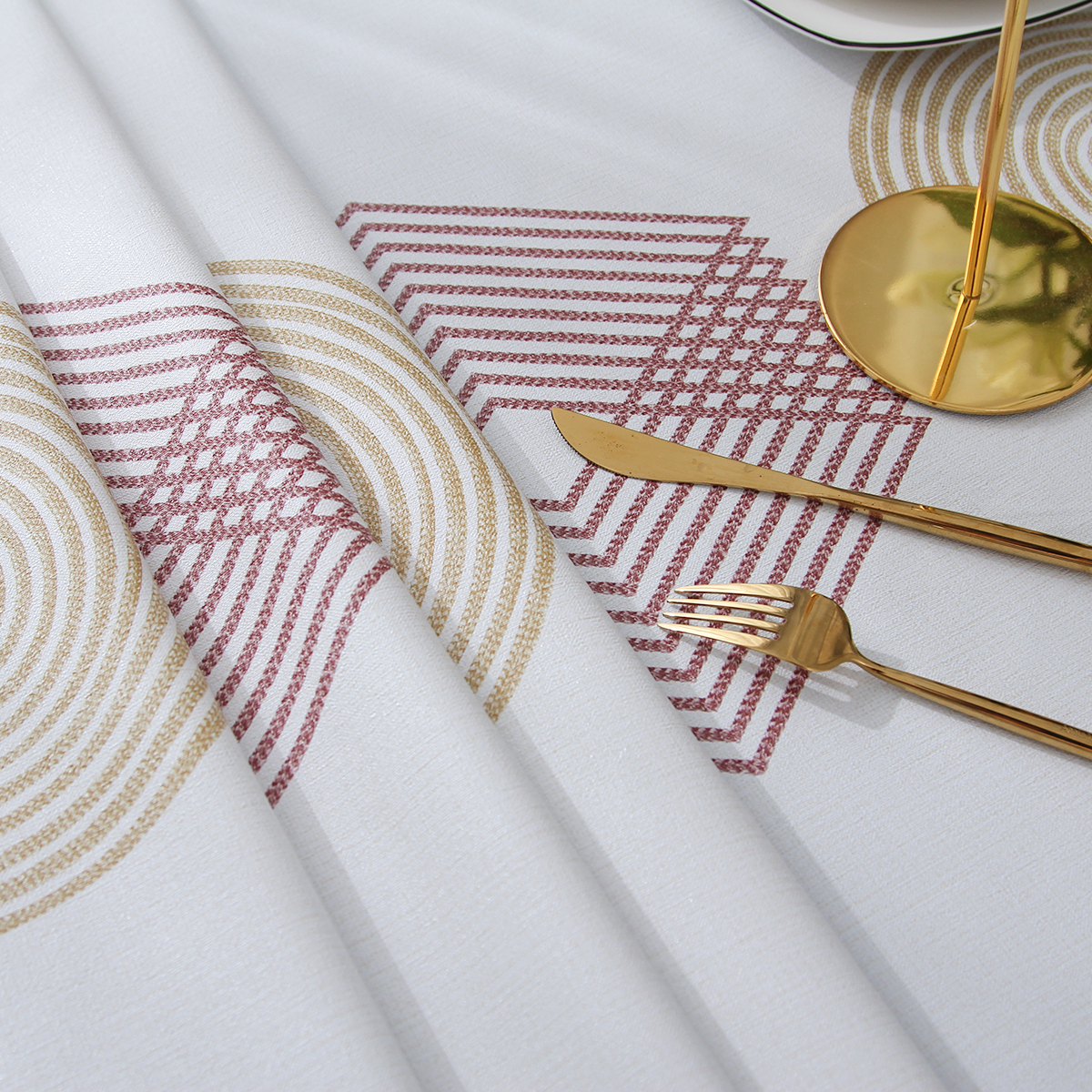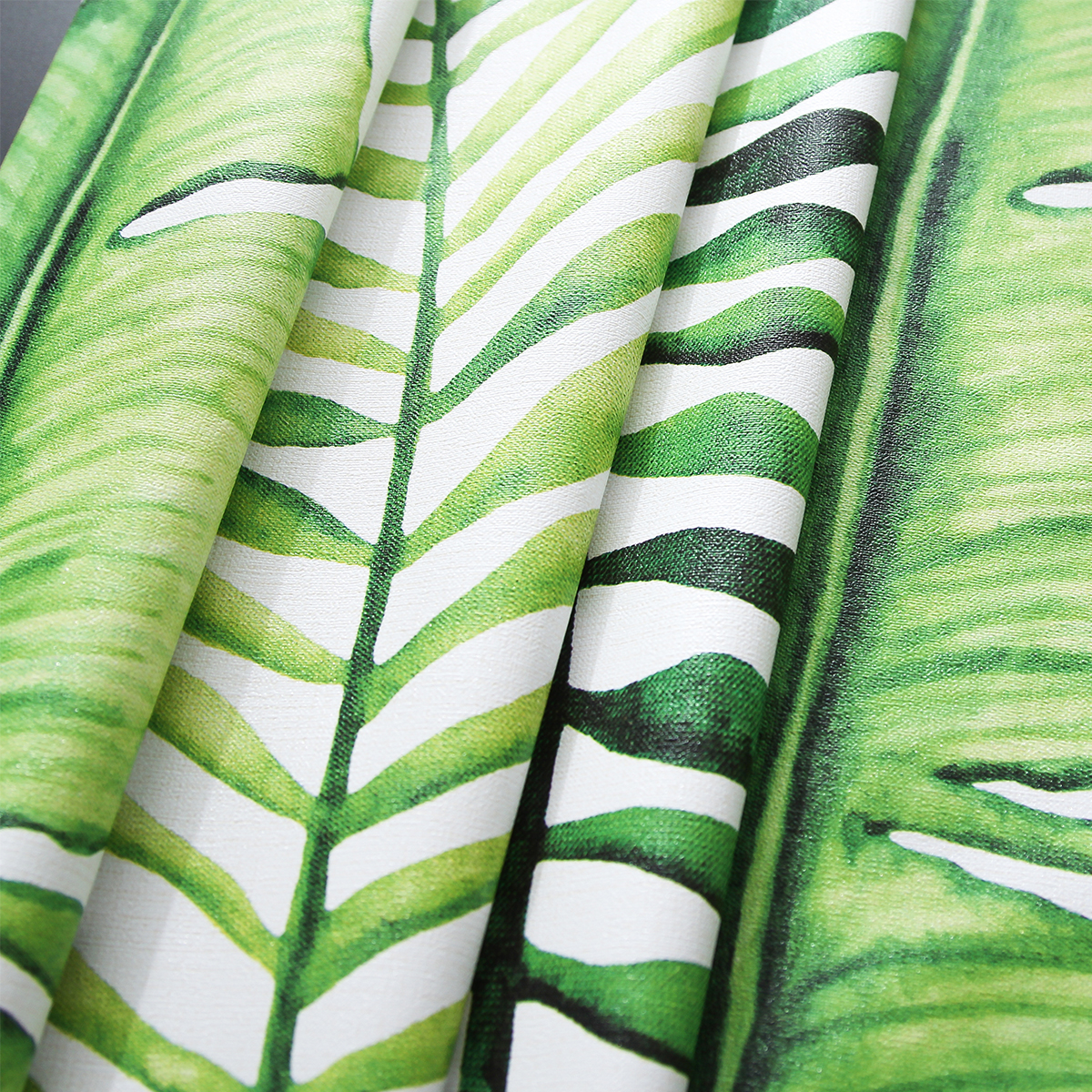 🌱ELEGANT DESIGN DECORATE YOUR HOUSE🌱
With this elegant, modern tablecloth with different patterns, your dining room will be more beautiful. Great for home decor. Perfect for indoor and outdoor parties, holidays, special occasions, dinners, brunches, buffets and more.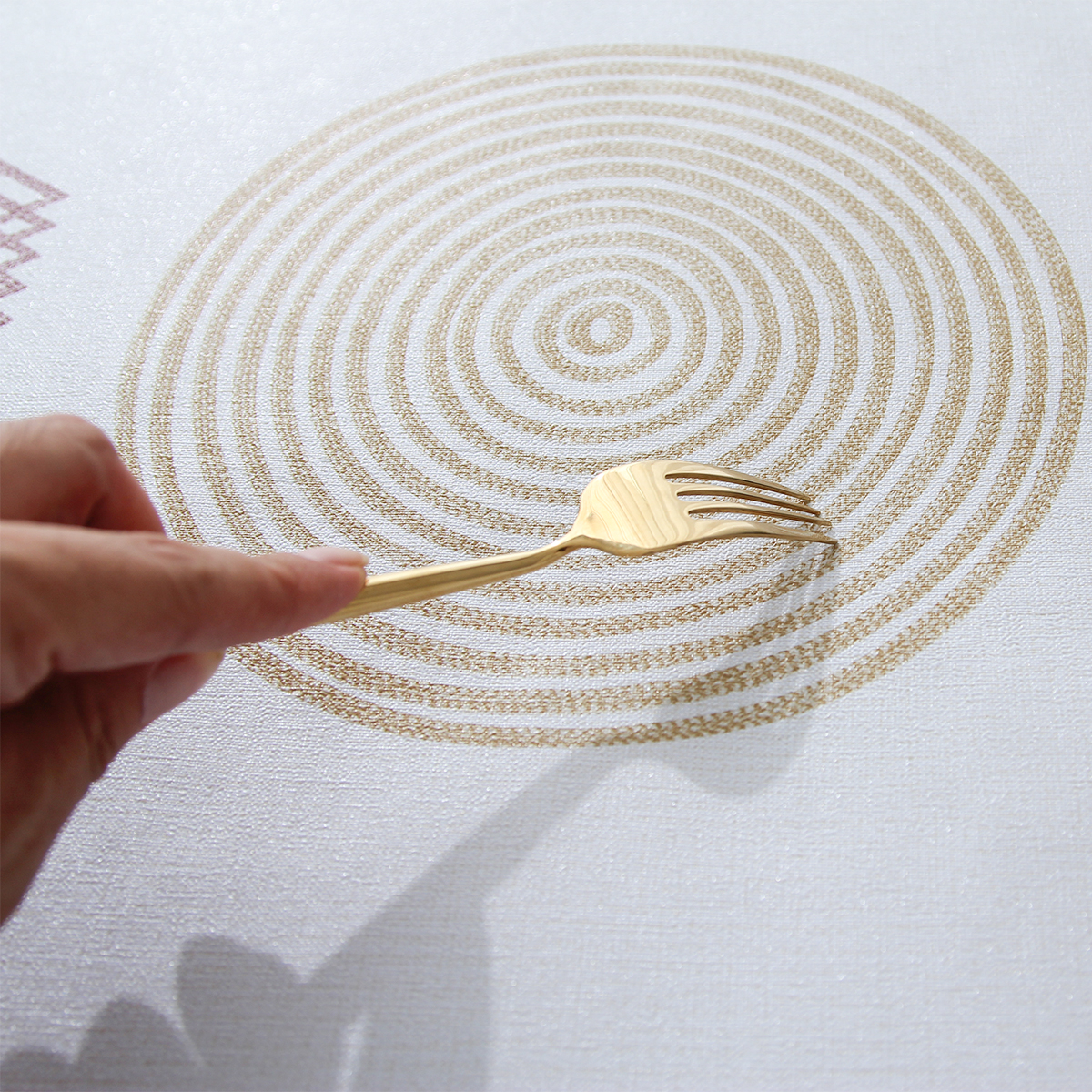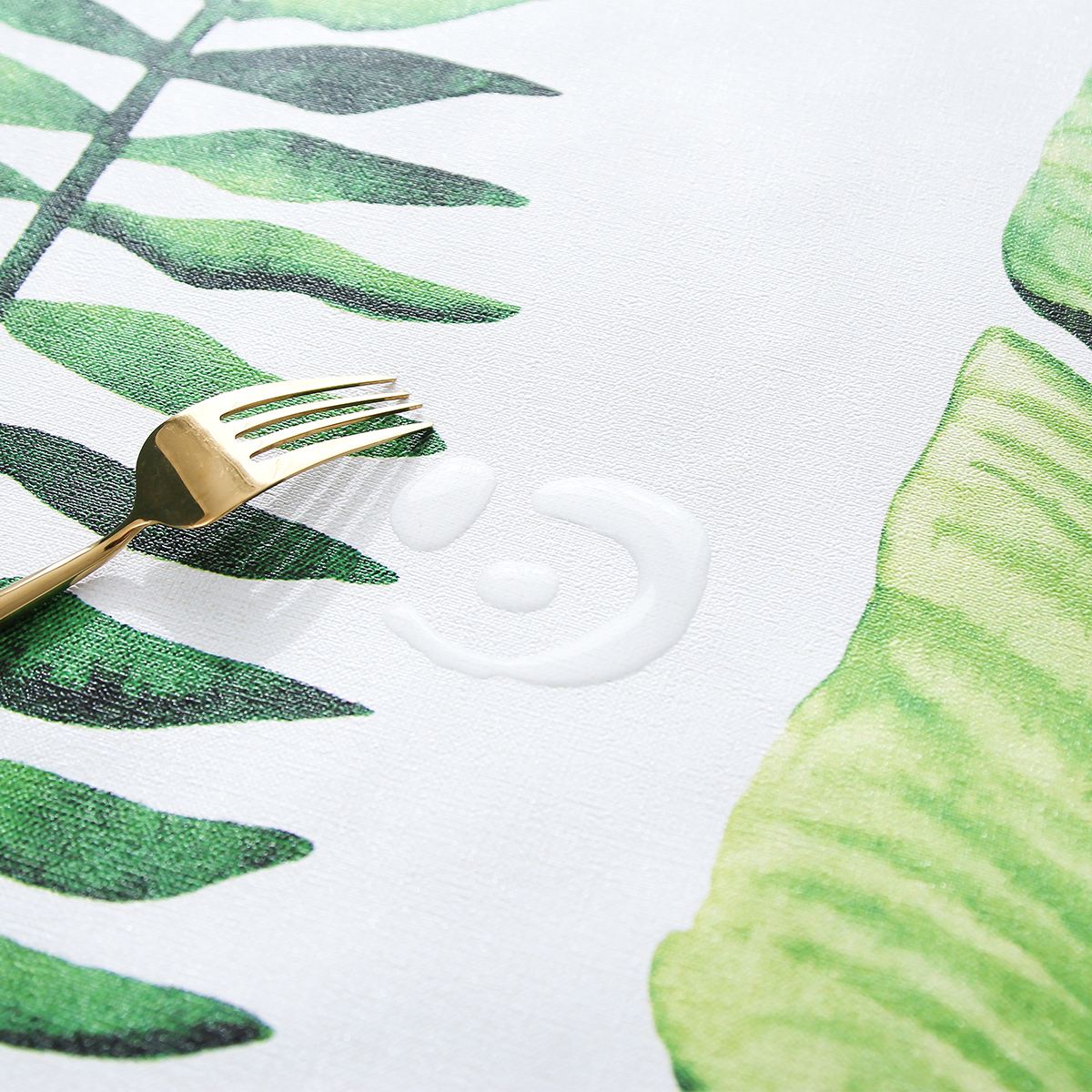 🌱PROTECT YOUR DINING TABLE🌱
The tablecloths are durable and reusable. Protecting your dining table for a long time. It features oil/ liquid proof. The spilled oil/ liquid won't soak through the PVC tablecloth. Your table will remain clean and new.
SPECIFICATION:
Color: Khaki / Green
Size: 137*185CM / 137*220CM / 137*275CM
Shape: Rectangular
Material: Vinyl, Polyvinyl Chloride
Noted: No washing required! If necessary, clean with a damp cloth. Do not iron. No bleaching. Stay away from fire. Please measure your table size before ordering. The table cloth does have some vinyl odor the first time opening, but it goes away after a couple of days.

Stays in place and great colored patterns
Beautiful exactly like the picture. I have 2 young kids that like to make big messes and the tablecloth has been really easy to clean, even with stuck on dried food and liquids. The length was about 8 inches longer than what I would normally use for our 6 person rectangular table, but I just cut off that piece and followed the lines of pattern for guide. Also it's not slippery
Stays in place and great colored patterns
Beautiful exactly like the picture. I have 2 young kids that like to make big messes and the tablecloth has been really easy to clean, even with stuck on dried food and liquids. The length was about 8 inches longer than what I would normally use for our 6 person rectangular table, but I just cut off that piece and followed the lines of pattern for guide. Also it's not slippery