Red+Blue Paws Plaid Stockings Gift Bag for Christmas Decor Pet Paw Socks Xmas Tree Hanging Pendant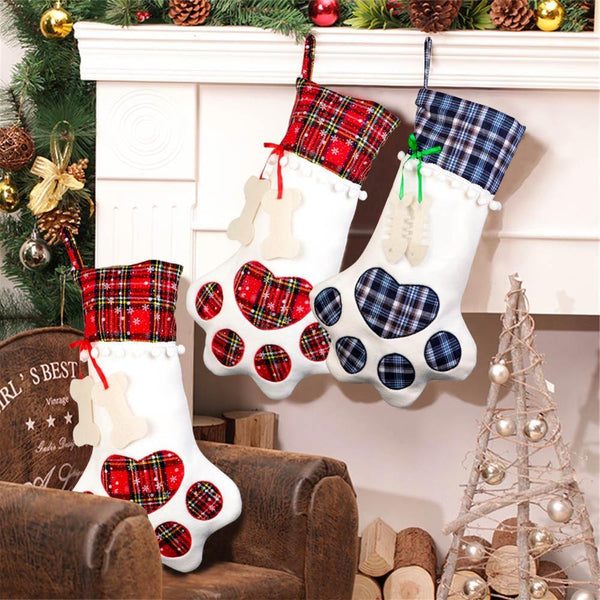 Luxuriously soft plush, cute paw design with a loop, cute pom pom trim and cute tags.
You can personalize and named the stocking by embroidery on the top of the stocking
!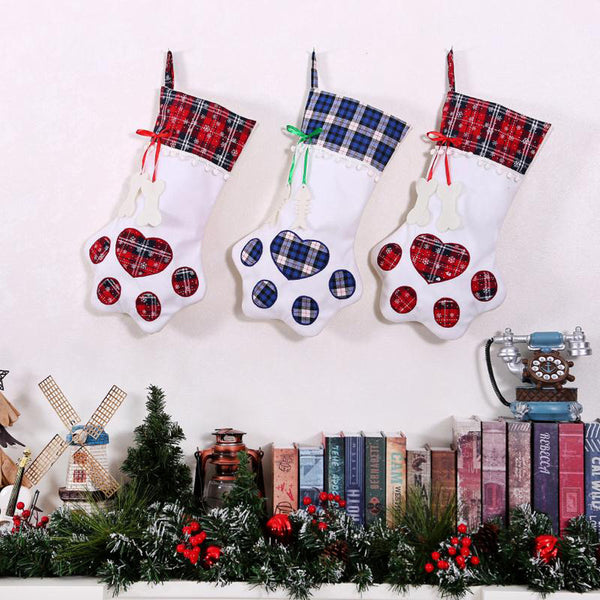 A cute Christmas decor for your home! Especially for those who love pets and who have pets!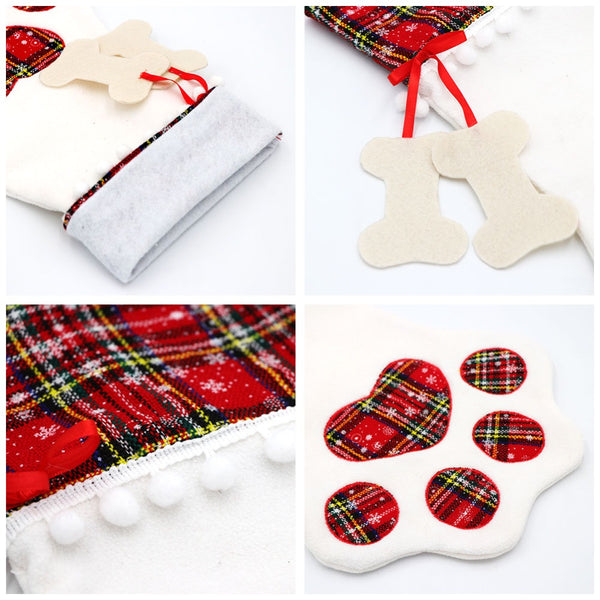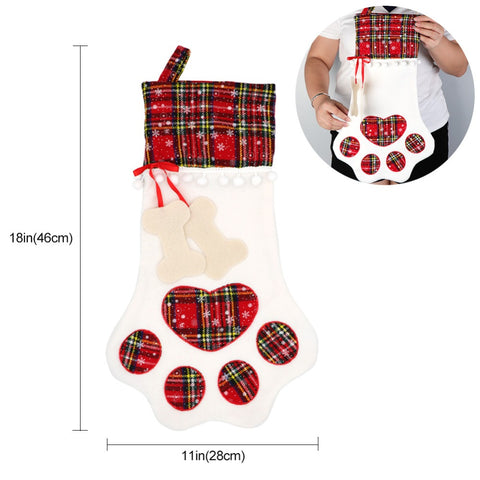 Specification:
Color: Red Plaid + Blue Plaid
Size: 18 x 11in / 46 x 28cm
Material: Polyester, Fleece, Cotton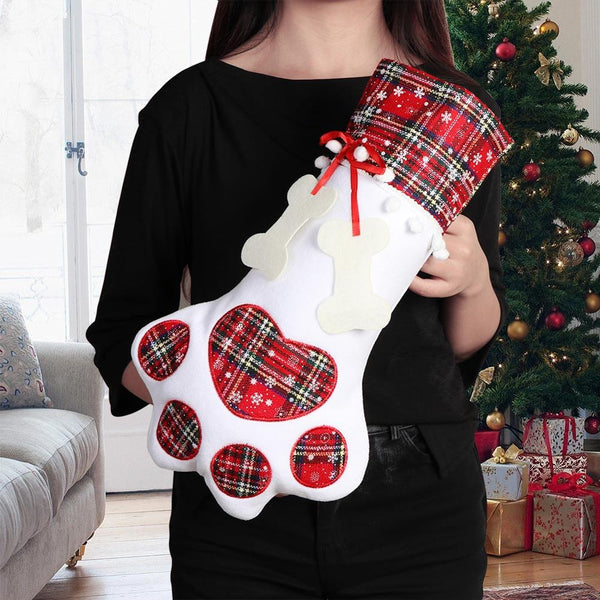 Package included :
2 x Pet Paws Christmas stocking. Bone tag for dog, fishbone tag for cat.