Skymore 8PCS Natural Essential Oils Set, Pure Fragrance Oils Set For Diffusers, Christmas Gift ideas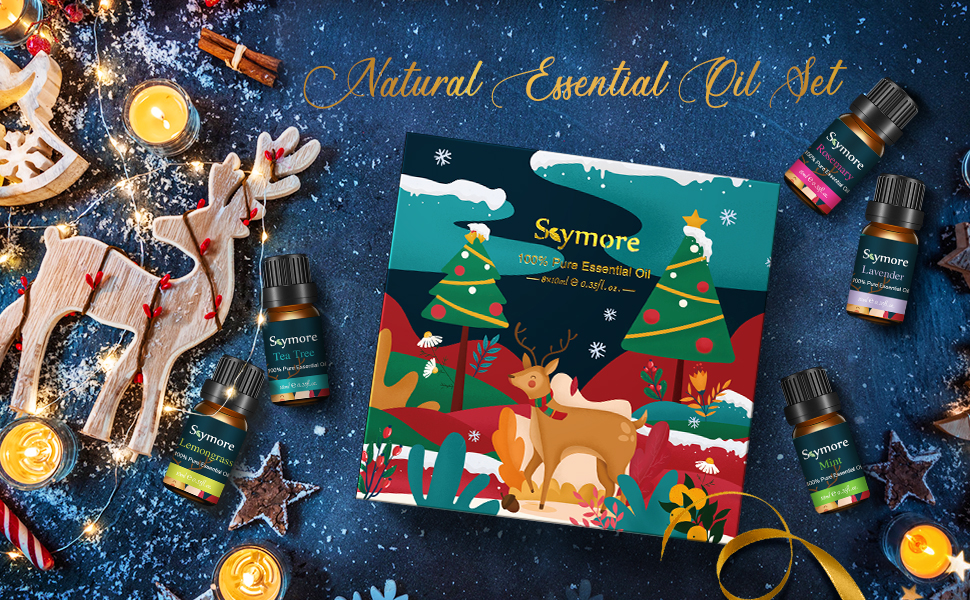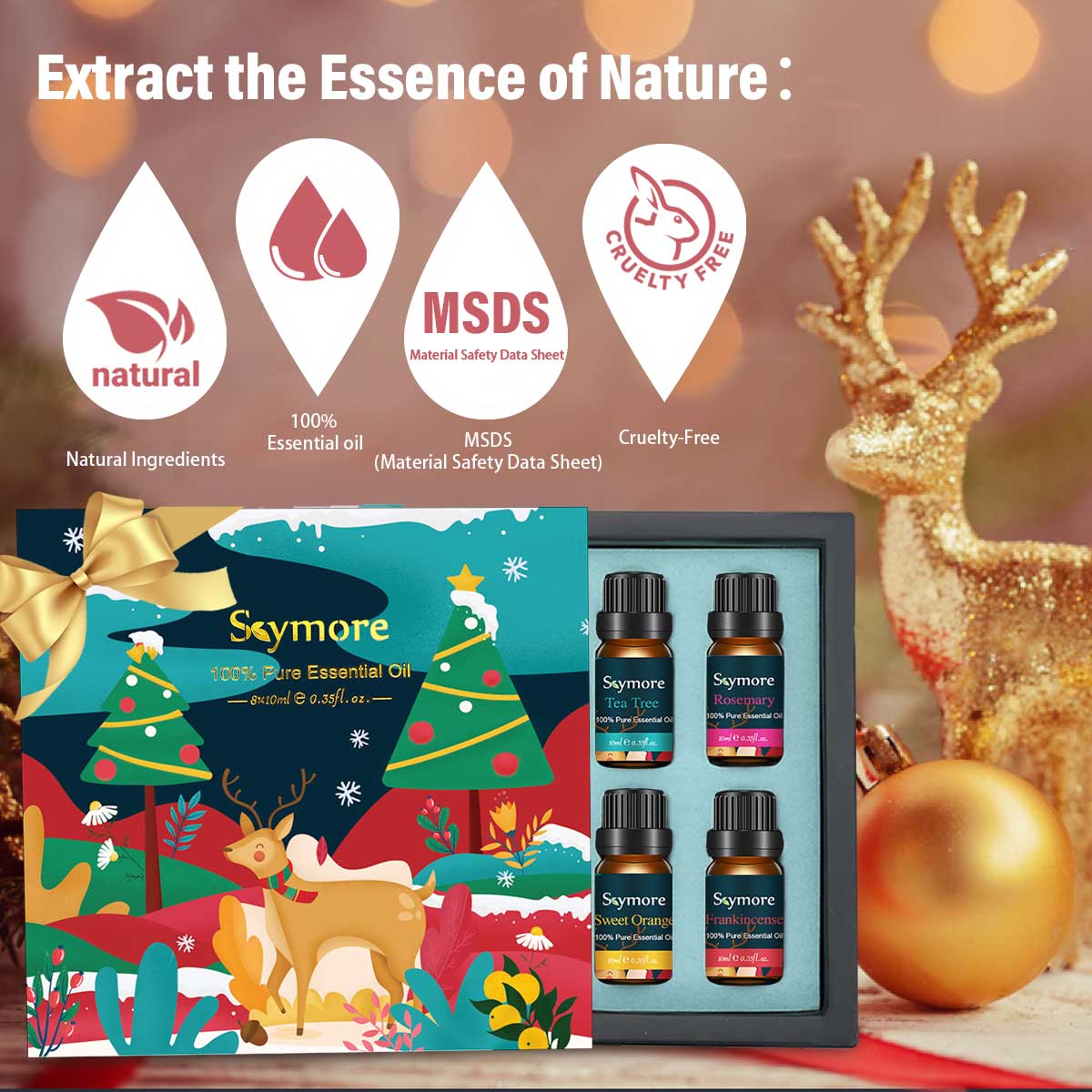 Derived from the most aromatic essences of plants, Skymore essential oils help to provide a comfortable home for every user. Give your life a whole new sense of well-being.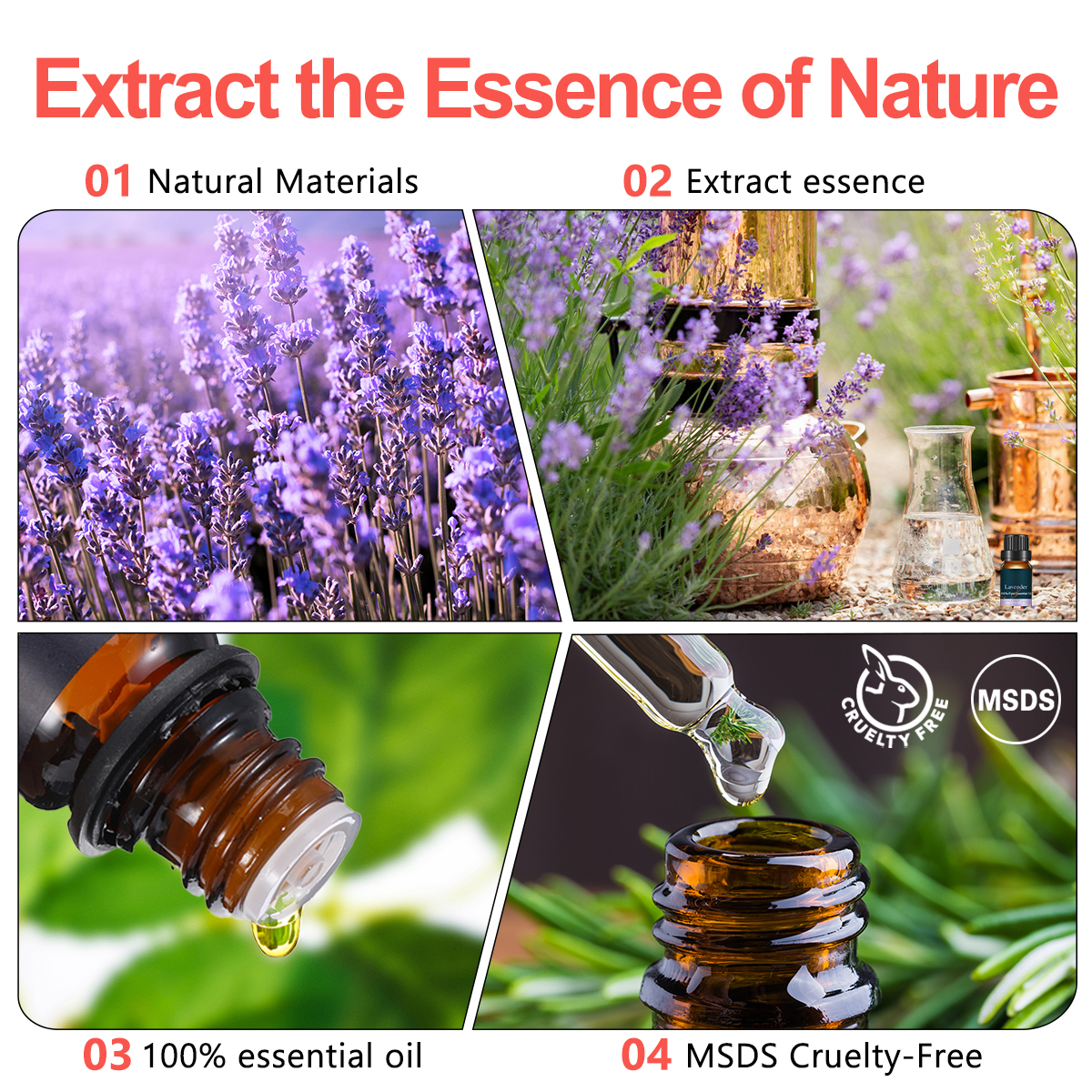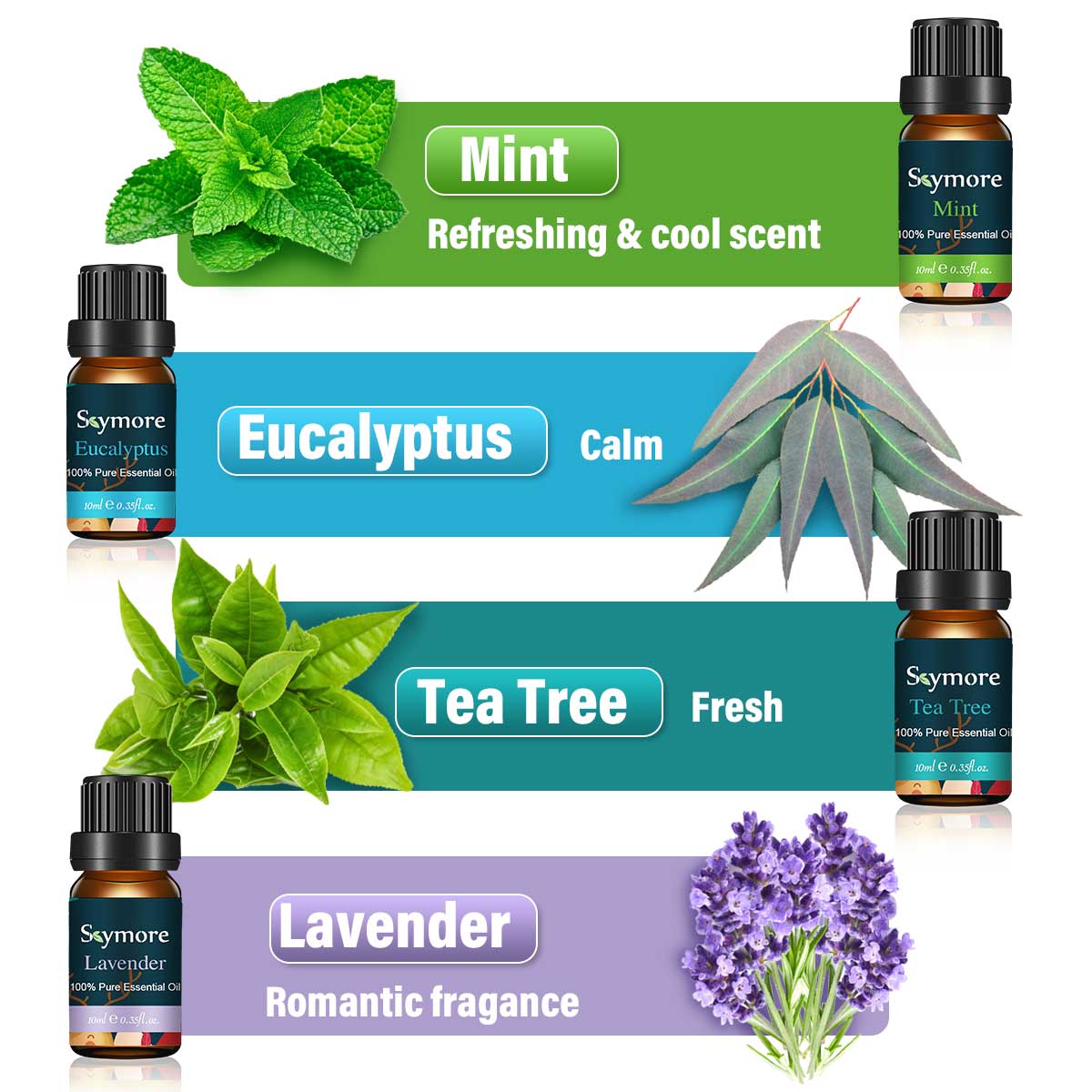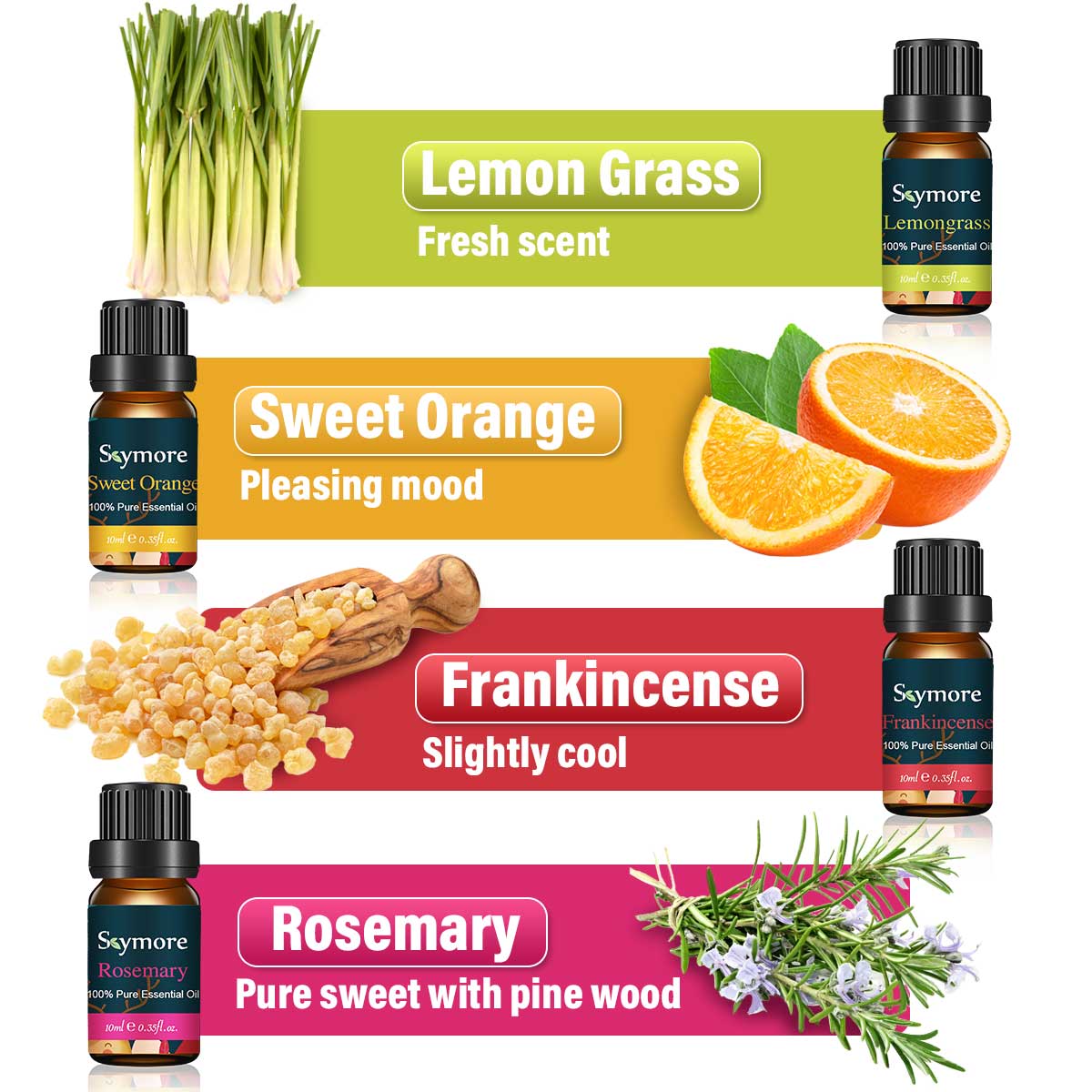 🌿 NATURE - The essentialoils consist of natural, healthy and safe ingredients. (Mint, Eucalyptus, Tea Tree, Lavender, Lemongrass Orange, Frankincense, Rosemary)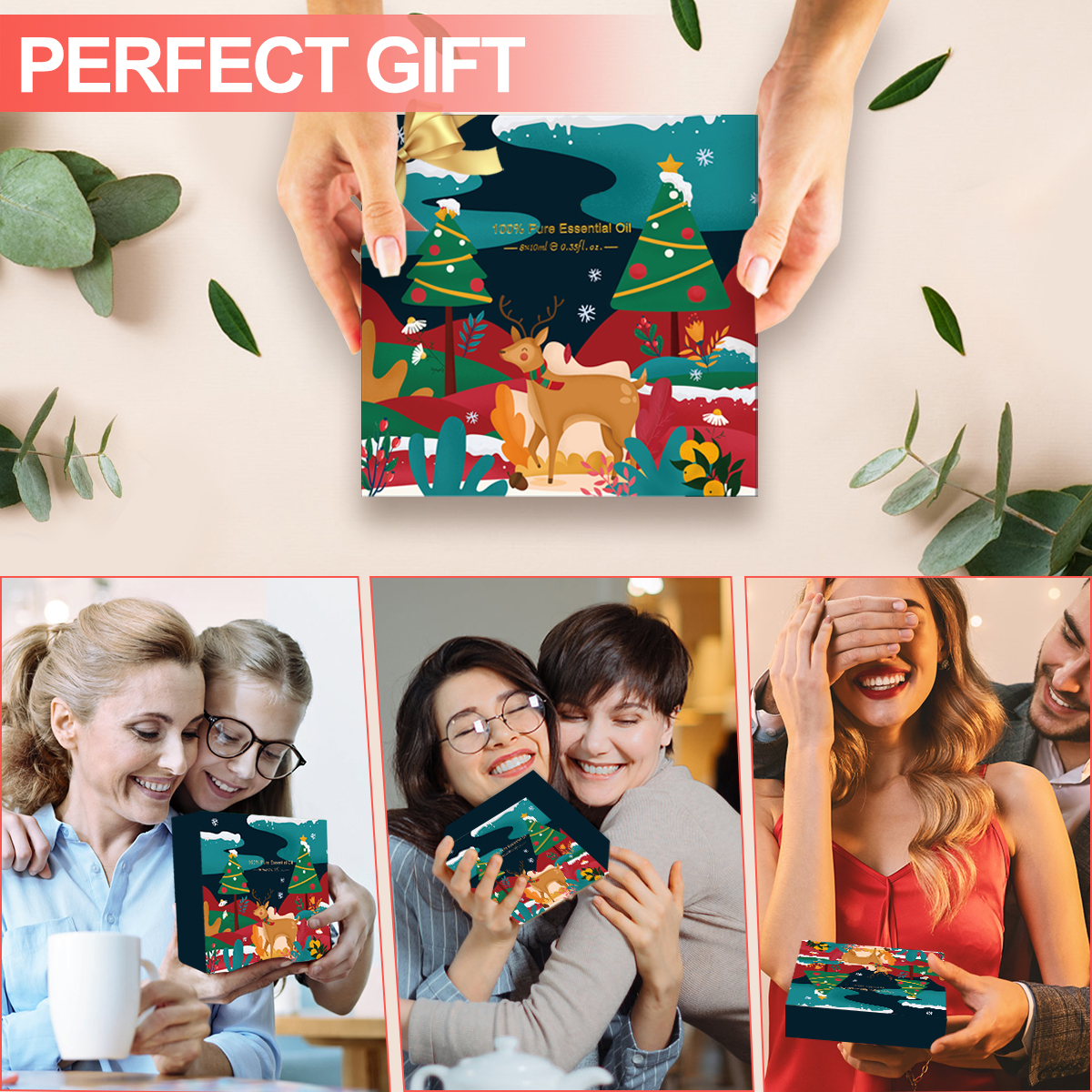 🌿 DIRECTIONS FOR USE - It can be used with the Essential Oil Diffuser or the humidifier. Add a few drops of essential oils to the water to release the fragrant fumes into the atmosphere. Cannot be used directly on the skin, but can mix in a carrier oil or body oil, then massage the skin.
🌿 DIY HOMEMADE PRODUCTS - Make your own natural products with the essential oils, e.g. Mask, soaps, lip balm and body lotion.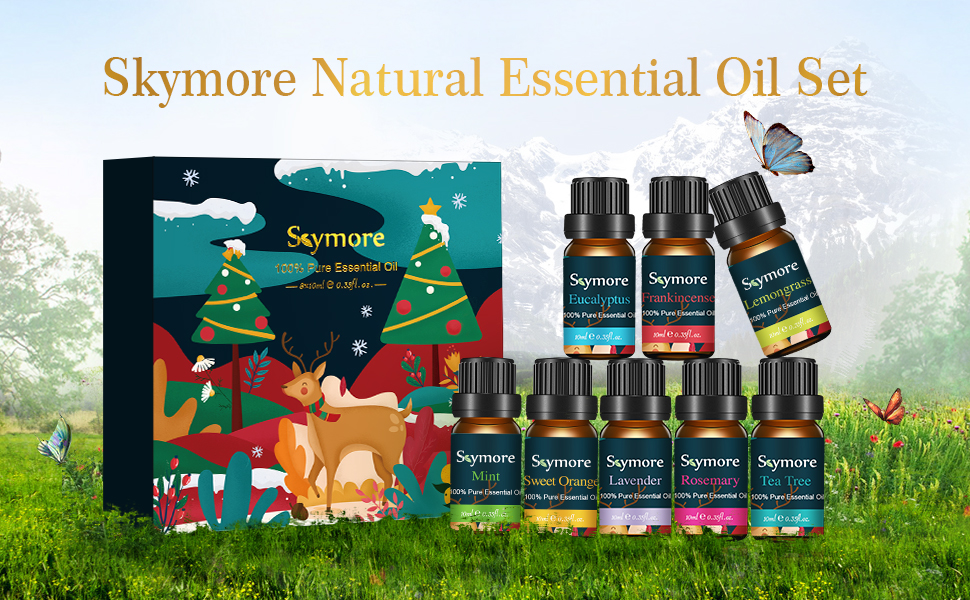 🌿 GIFT SET - Think about Christmas Gift? Cute Christmas design would be great for the gift ideas! Great for use in different situations, for example at home, in the office, salon, while studying, work, yoga, in the gym. The new generation oil set is perfect as a gift for your sweetheart. 
Package Included:
1 x Skymore Natural Essential Oils Set (Set  of 8)