Skymore Natural Cold-Pressed Moroccan Argan Oil for Damaged Hair, Dry Skin & Nail Care, Moist Skin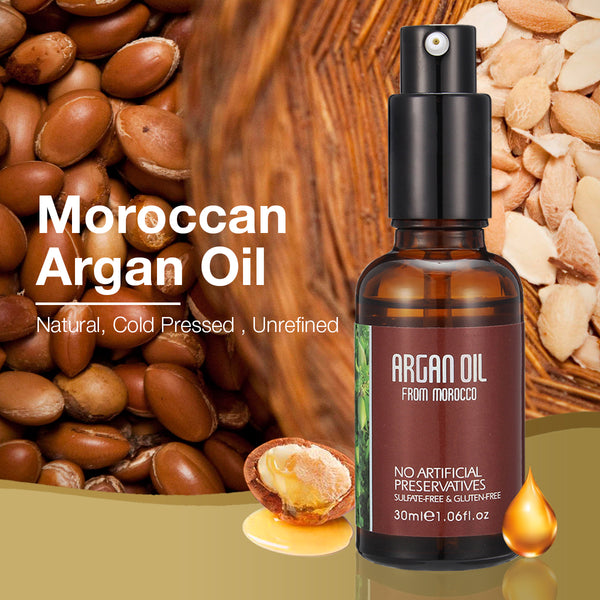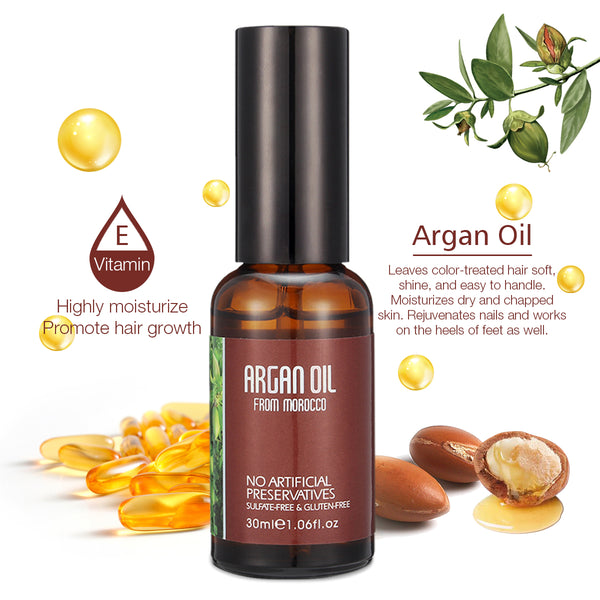 If you want your hair far from dry, damage and other disadvantages, Skymore Argan Moroccan Oil will be your best choice!!!More benefits for your hair, and also do well in your skin.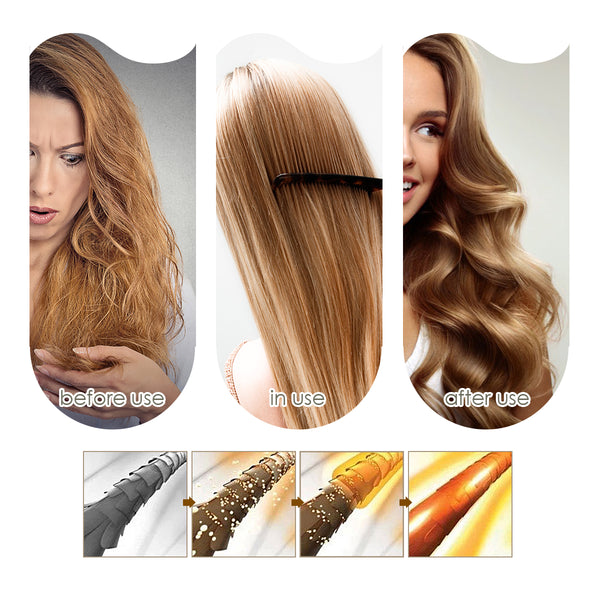 Give You A Healthy & Shiny Hair
Rich in vitamin E, can nourish your hair from the roots to the tips. It is the better hair oil and can help to treat split ends and tame frizzy hair. Help heal dry scalps, repair damaged hair, frizzy hair, and dead hair. Non-greasy, and has a deep penetration.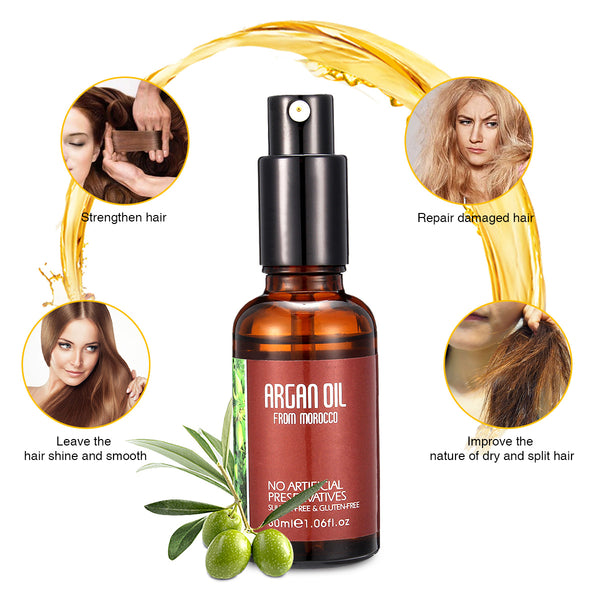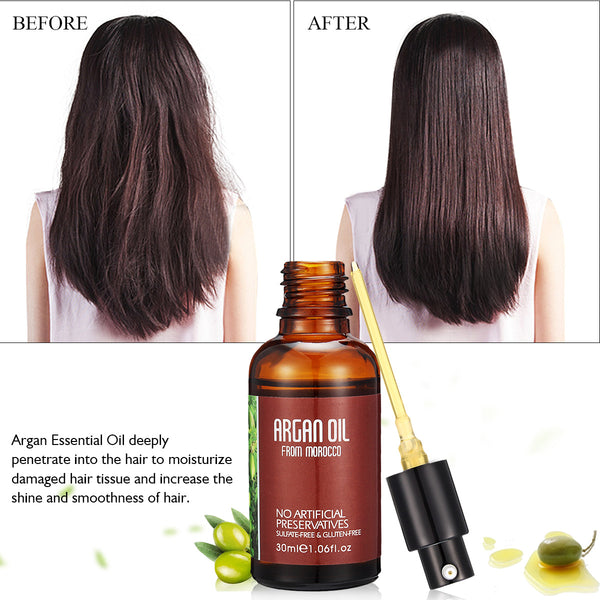 Hair Treatment & Growth
Grow longer and thicker hair in a quick, natural way, while also diminishing hair loss. Promote blood circulation and stimulate hair regrowth, repair damaged hair and nourish the scalp. And balance the secretion of sebum.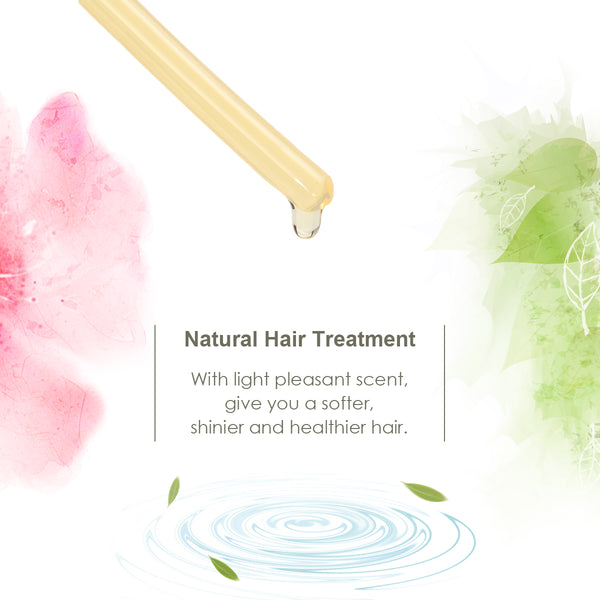 Make Your Skin Smooth
Keep your skin moisturized and it has a certain effect for reducing pimples, scars, wrinkles, dark circles and fine lines. It penetrates easily, is non-greasy and hypoallergenic. Its richness in E vitamins and fatty acids is perfect to give the skin a natural boost.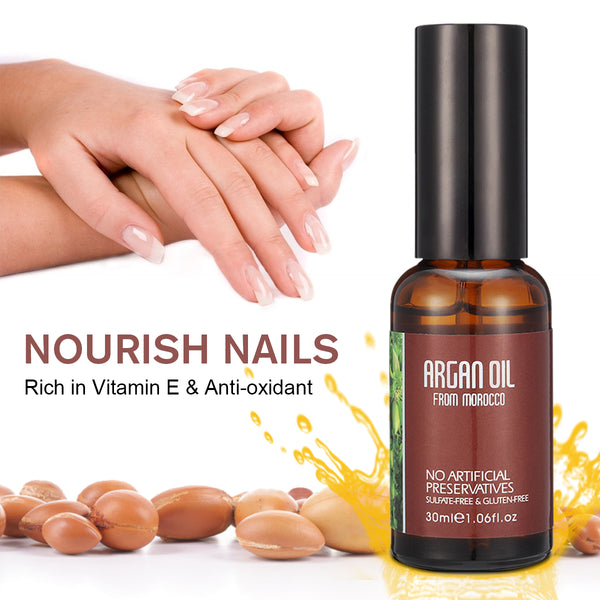 Let Your Nails Healthful & Brilliant
Repair the damage because of Nail Polish, make your nails recovery, become shining again.
Perfect Design And Subtle Fragrance
Using natural, healthy ingredients, make the hair a gentle fragrance when repairing them, give yourself a funny day. Lightweight, it is easy to carry in the holidays and is protected with a bottle. Also is used to beard and damaged nails.
Safety Warning: JUST FOR EXTERNAL USE
; Rub a very small amount on the inside of your elbow area to test for any allergic reaction before use, discontinue use if irritation occurs; Avoid contact with eyes; If pregnant, consult with your health care provider before use; Keep out of the reach of children
Specification:
Weight: Approx. 88g
Capacity: 30mL
Package Included:
1 x Skymore Argan Essential Oils for Hair/Skin/Nails