Skymore Poly Extension Nail Gel, 8 Colors (Blue Version) Poly Nail Gel Kit w/ 12 Kinds Rhinestones For Nail Art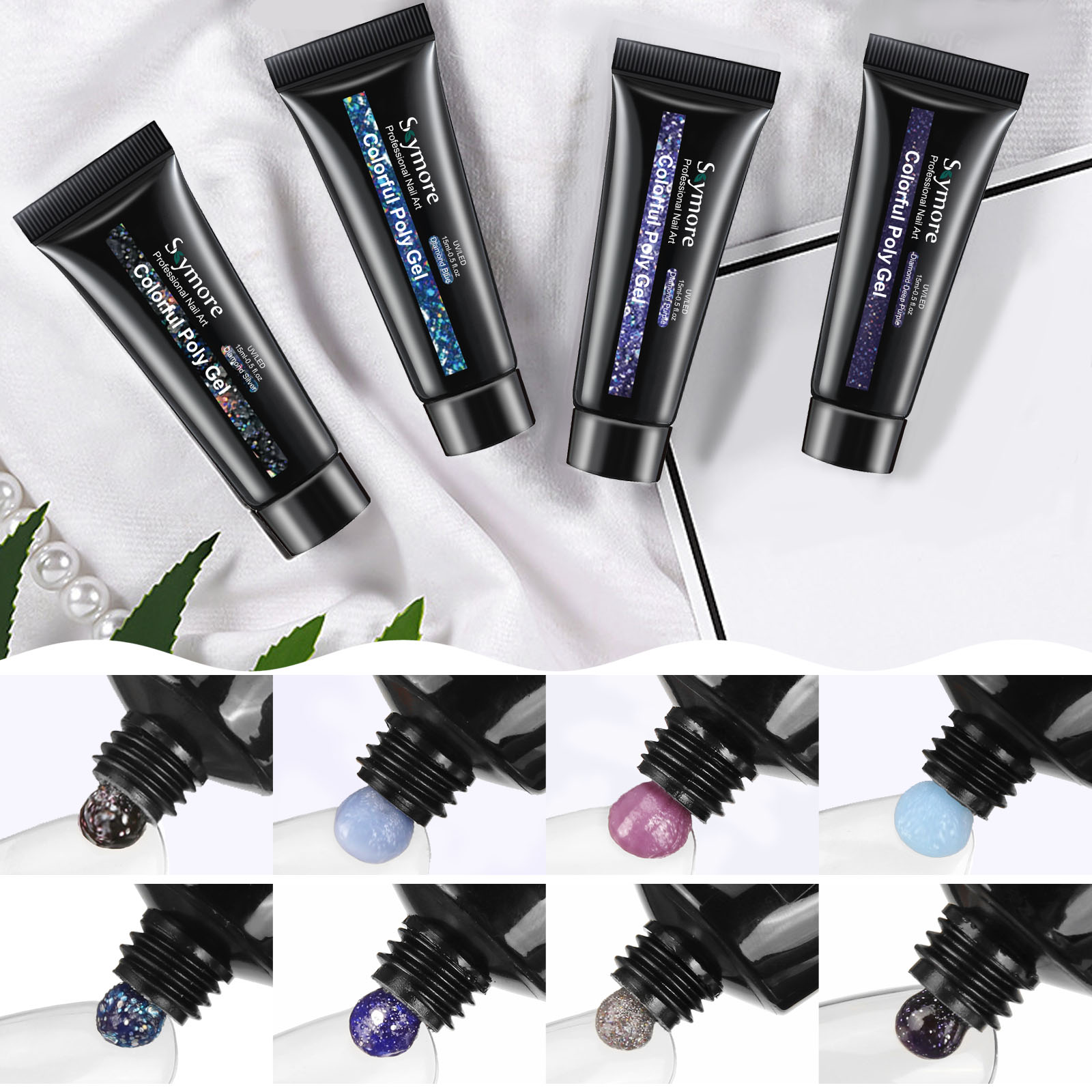 💅 Perfect Extension Nail Gel Kits: This extension gel kit includes 8 x 15ML builder gel, slip solution, base coat, top coat, glitters, bright diamonds, dual forms, nail file, gel brush, ect. It's convenient for you to build strong, flexible, feather-light poly extension gel.
💅 Beautiful Extension Nail Art: This extension nail gel is suitable for creating an extension nail in different shapes like square nails, oval nails, coffin nails or french nails. You can apply many beautiful looking by mixing any decorations, such as glitters, rhinestones, gems, mirror powder and etc. And you need to use a nail dryer to build our nail gel.
💅 Long-Lasting & Easy to Use: Skymore nail extension gel will last up to about 3 Weeks or longer with proper nail prep (filing, buffering, and cleaning ), saving your time and money for nail salon. Base Coat and Top Coat can protect your fingernails and make extension gel nail color looks shiny. Remember to refill our extension nail gel about every two weeks.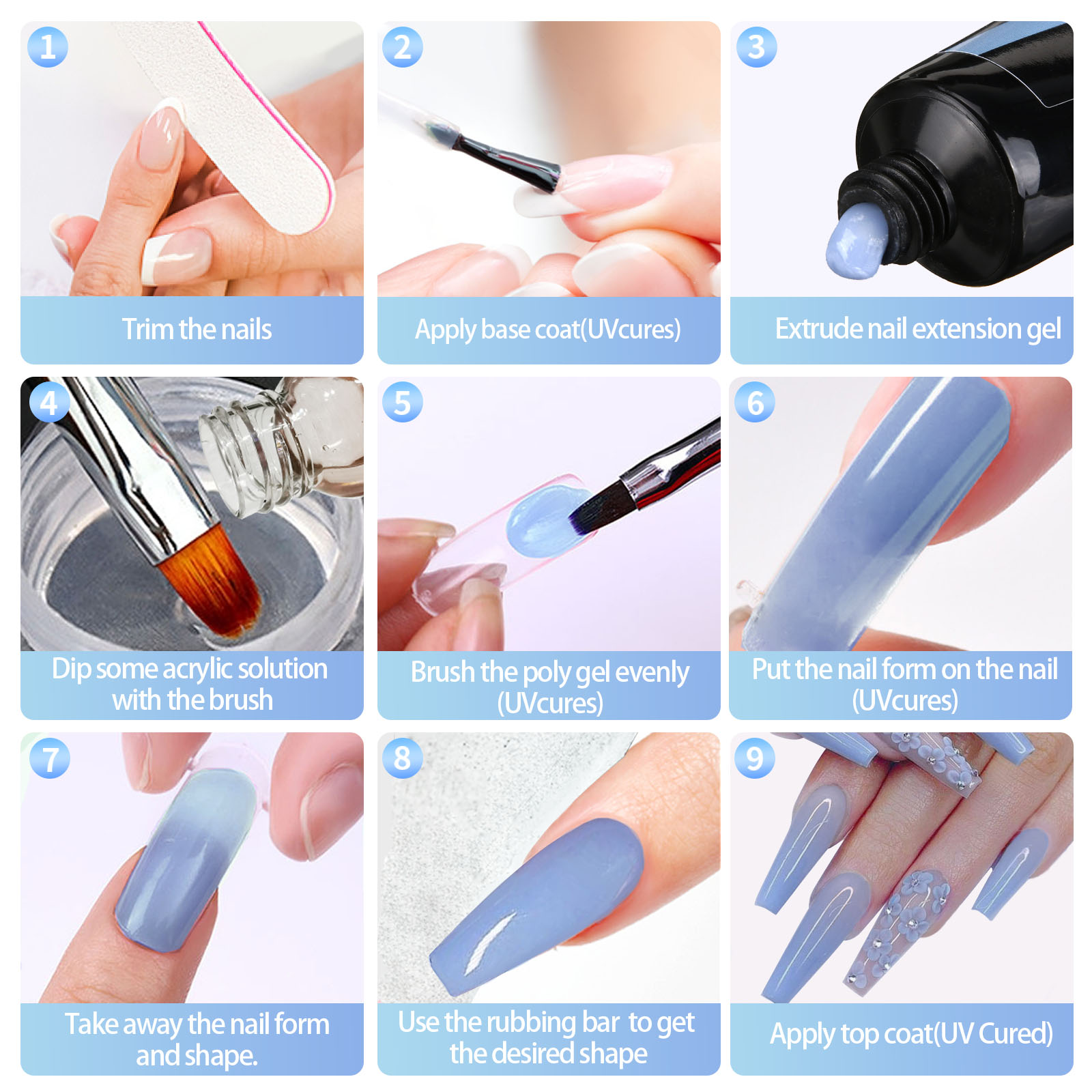 💅 Clean and Remove Nail: The base coat in this kit can work to prevent the gel from sticking to the brush or spatula. If you want to change the nail art style and remove the nail extension gel, you can file the nail extension gel down and then buffer it. A nail drill machine will save your time and help to remove faster and cleaner.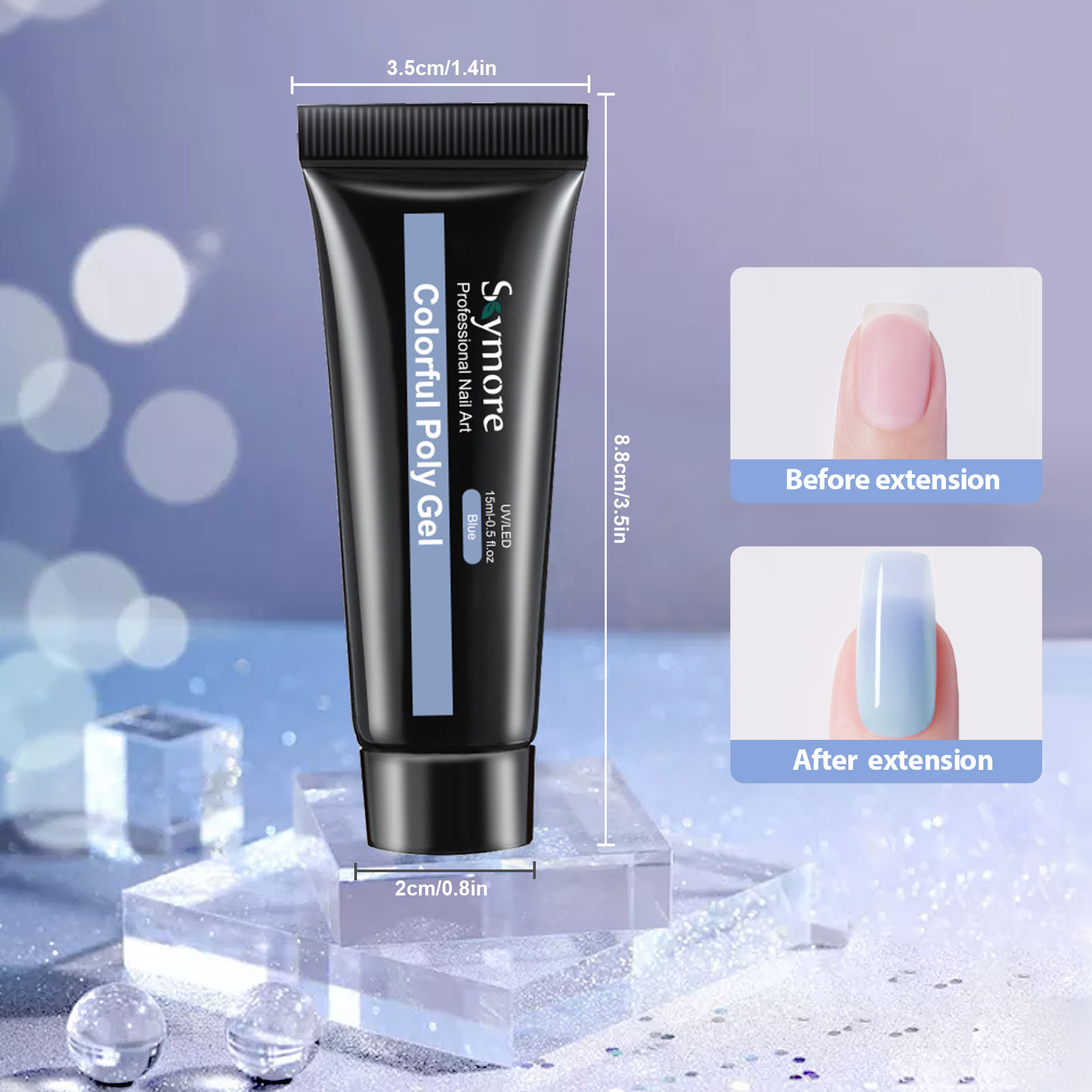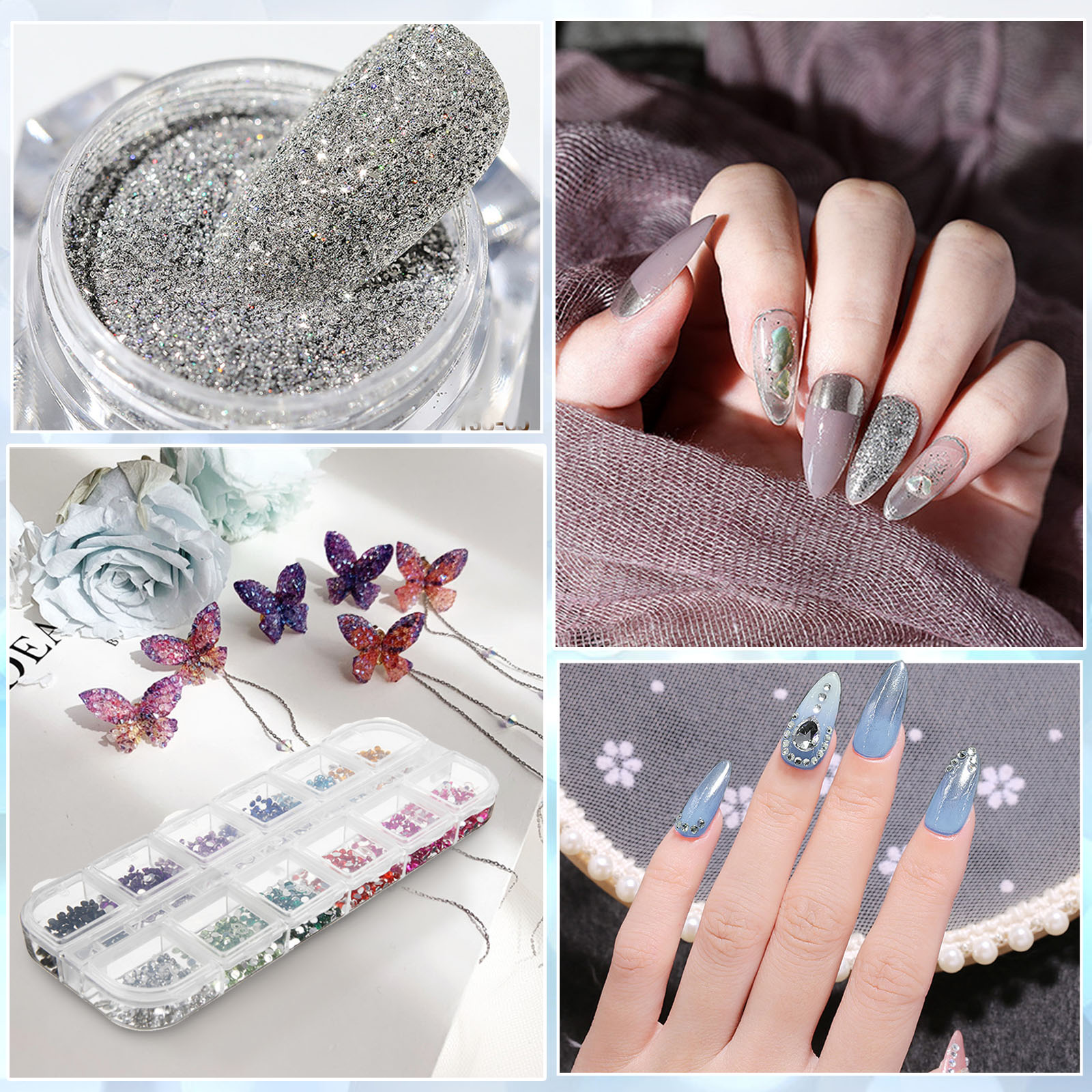 💅 Best Nailart DIY/Nailart Lover gift: The poly nail gel set is packed with a beautiful gift box. It is perfect for nail salon and home use, and you can purchase it as a gift which suitable for all kinds of female ages. 
Package Includes:
8 Colors x 15ml Nail Extension Gel
1 x Brush of gel, 1x Mini double brush
1 x Nail File, 1 x 30ml Slip Solution
1 x Box of rhinestone, 1 x Glitter
1 x Base coat, 1x Top coat
1 x Instruction Manual
1 x Gift Boxes