Slimerence Back Posture Corrector, Adjustable Clavicle Support Brace, Back Shoulder & Neck Pain Relief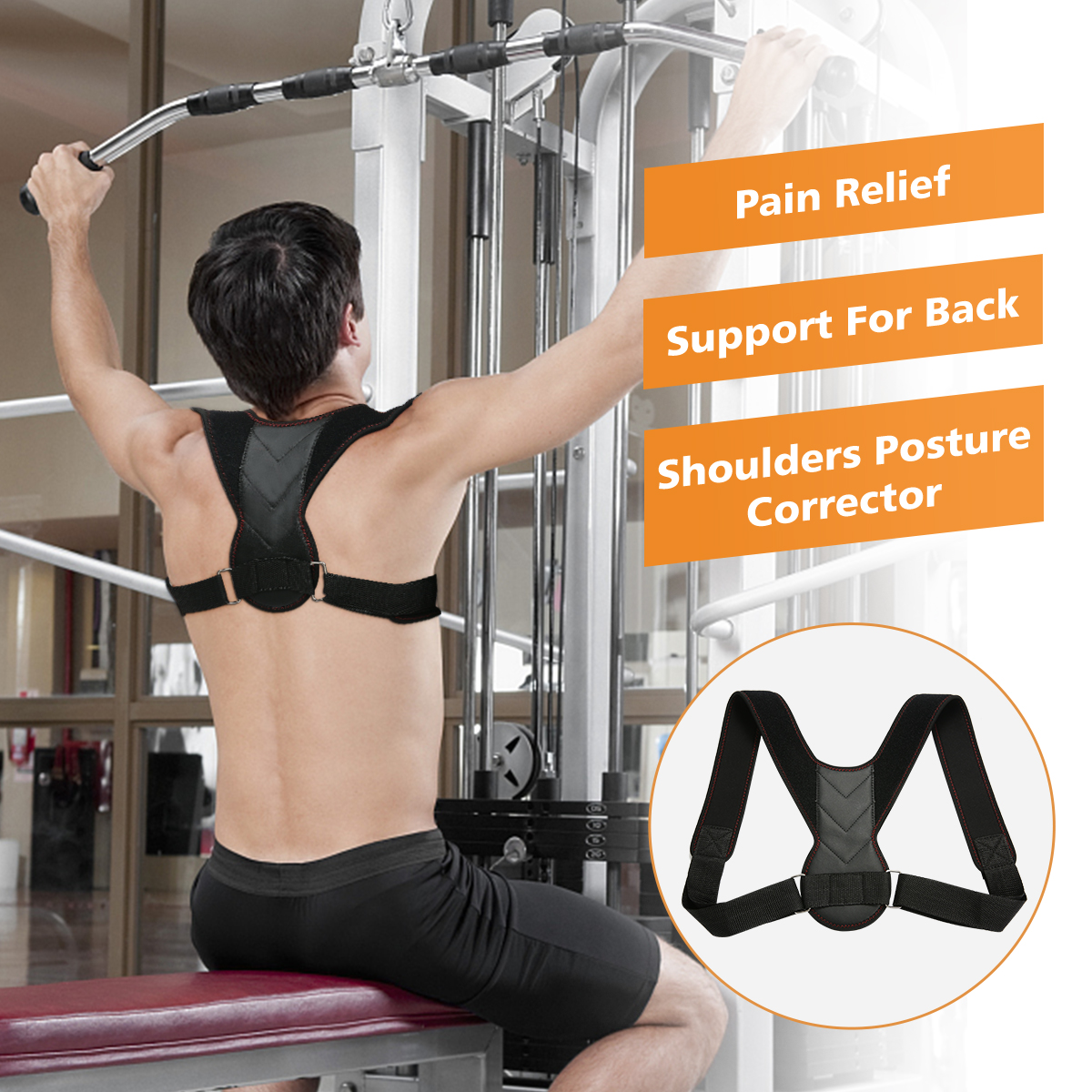 CORRECTIVE POSTURE BACK BRACE - Correct, treat, assist, and support posture correction orthopedic problems: Poor posture, neck or shoulder pain, back pain, osteoporosis, scoliosis, kyphosis, sagging shoulders, and laziness.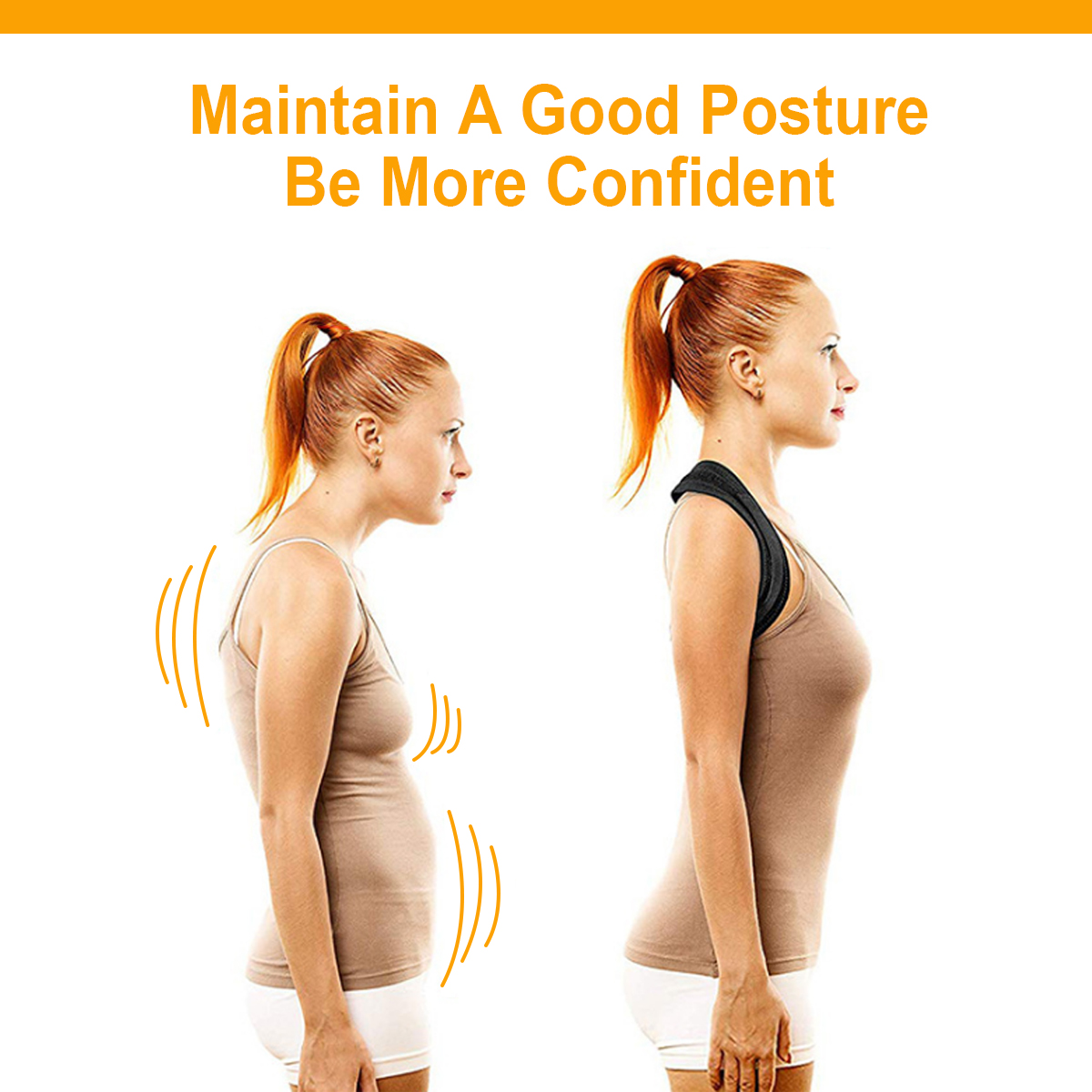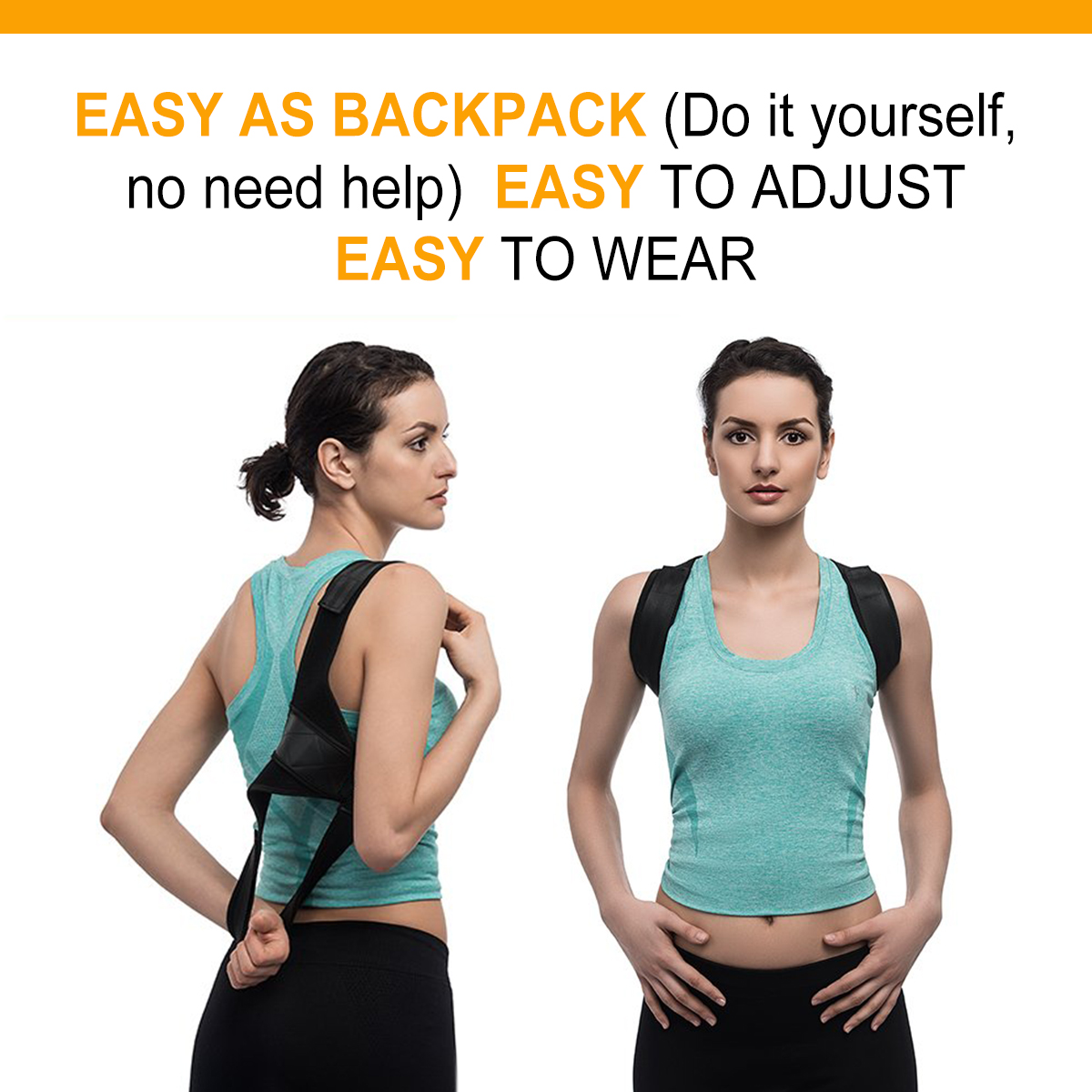 CORRECT POSTURE - Good posture is important for the long-term stability of the spine. The back upright posture helps your shoulders pull back and train your spine. If you use the wrong posture for a long period of time, your back will be permanently damaged without spinal adjustment. Train your posture to improve your overall spine health.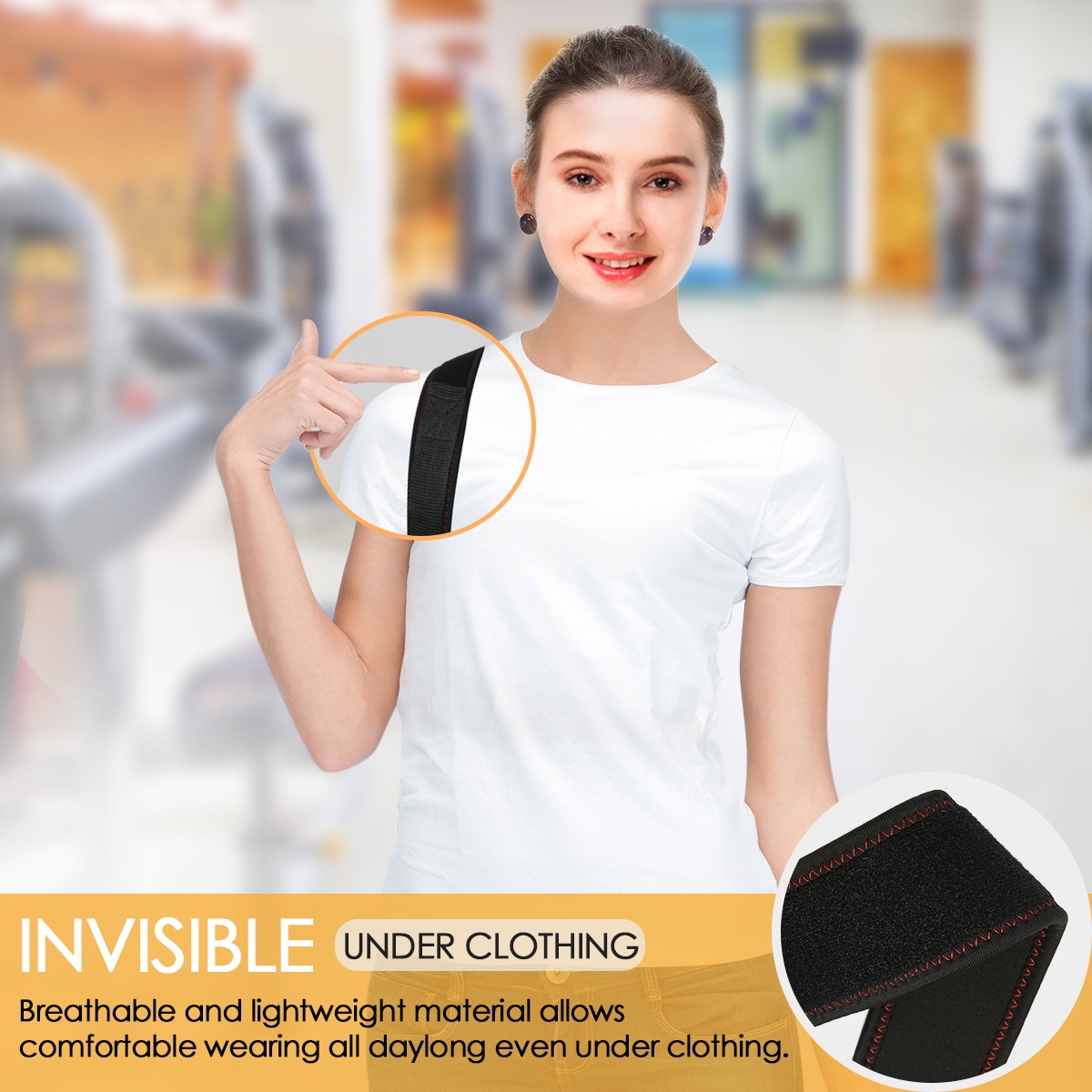 BREATHABLE, ADJUSTABLE COMFORT - Made of nylon and odor resistant neoprene, the lightweight appliance makes you feel comfortable wearing it, allowing you to provide you with a discrete, comfortable coverage, wearing all day long even under clothing.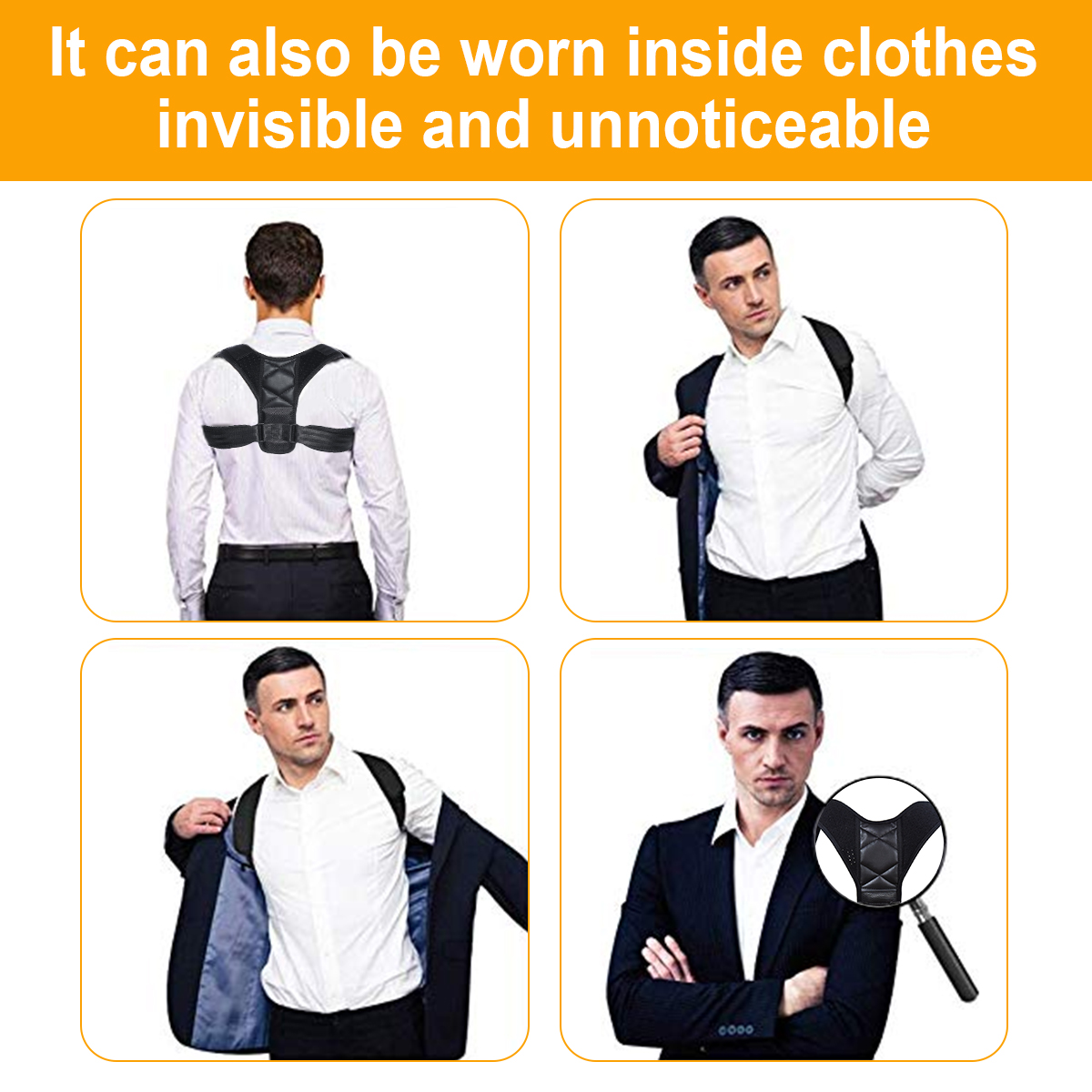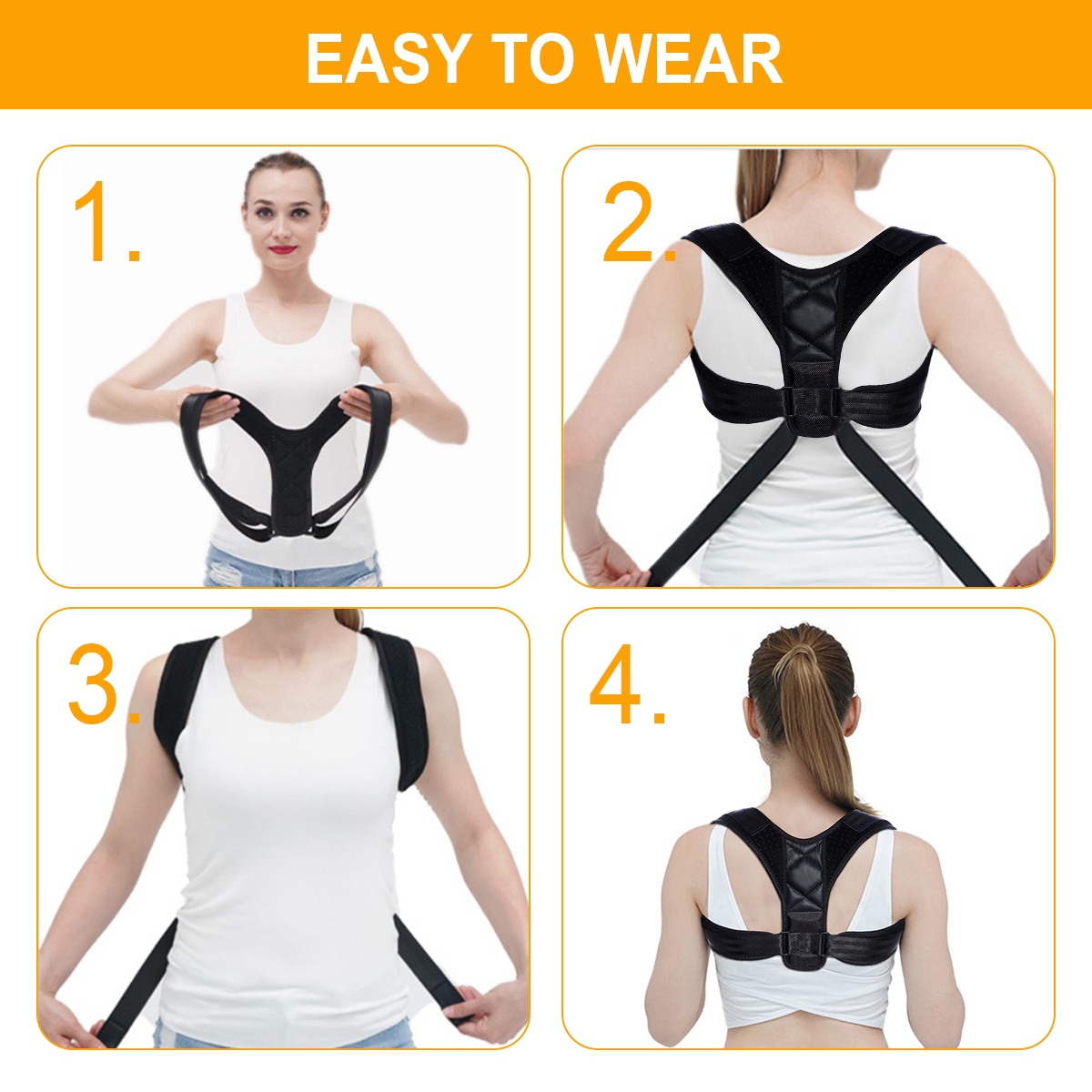 How To Wear:
The auxiliary straps on both sizes can adjust the tightness to shoulders and arms.
The waist strap can help straighten the spine.
Like carrying a bag, through two shoulder straps.
Stretch the auxiliary straps on both sides and fix them while adjusting the correcting force.
Use the Velcro to secure the strap on the waist.
Turn around and check if it is offset or loose.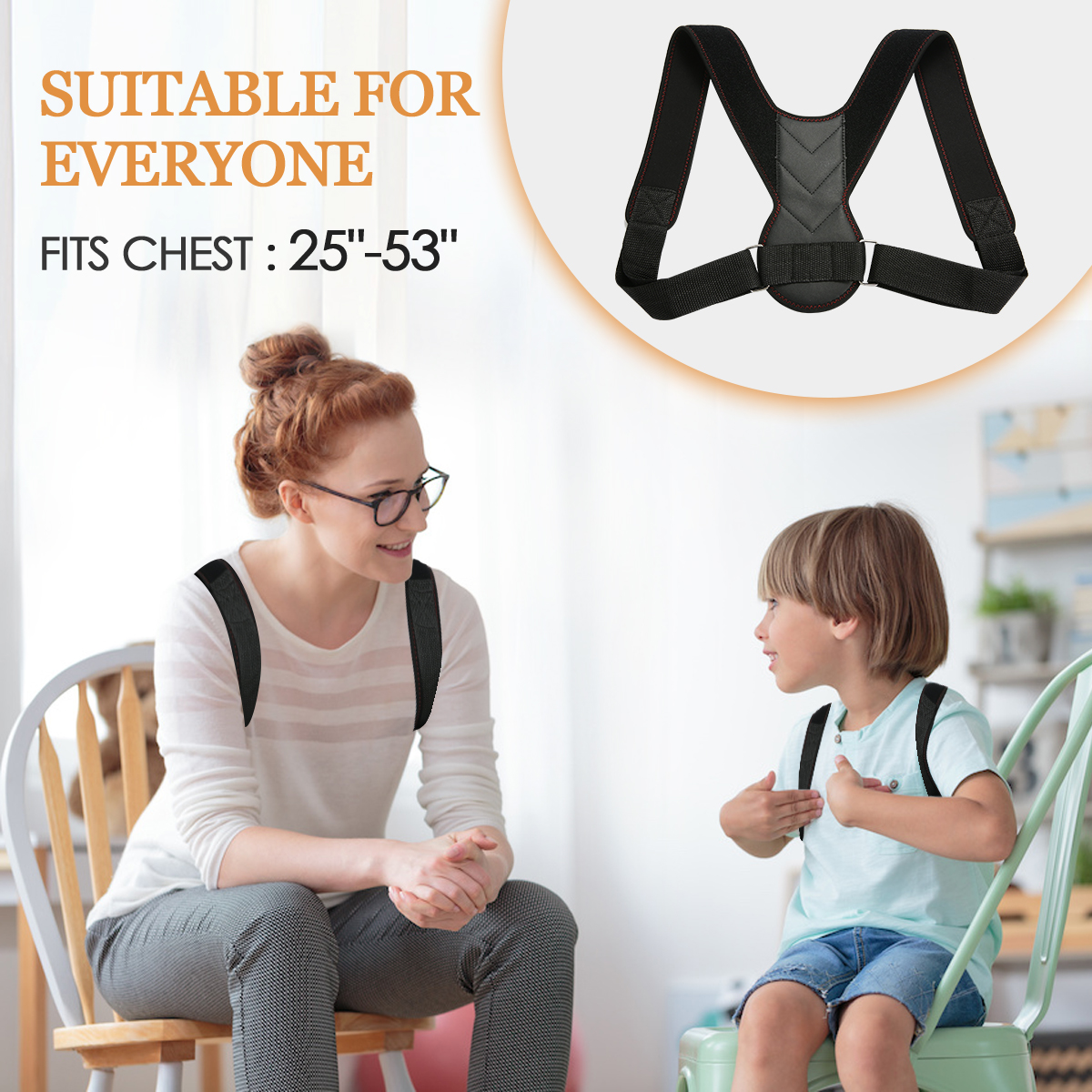 UNIVERSAL FIT - Adjustable posture trainer design can comfortably fit all body types making it equally suitable as posture corrector for women, posture corrector for men and even teen.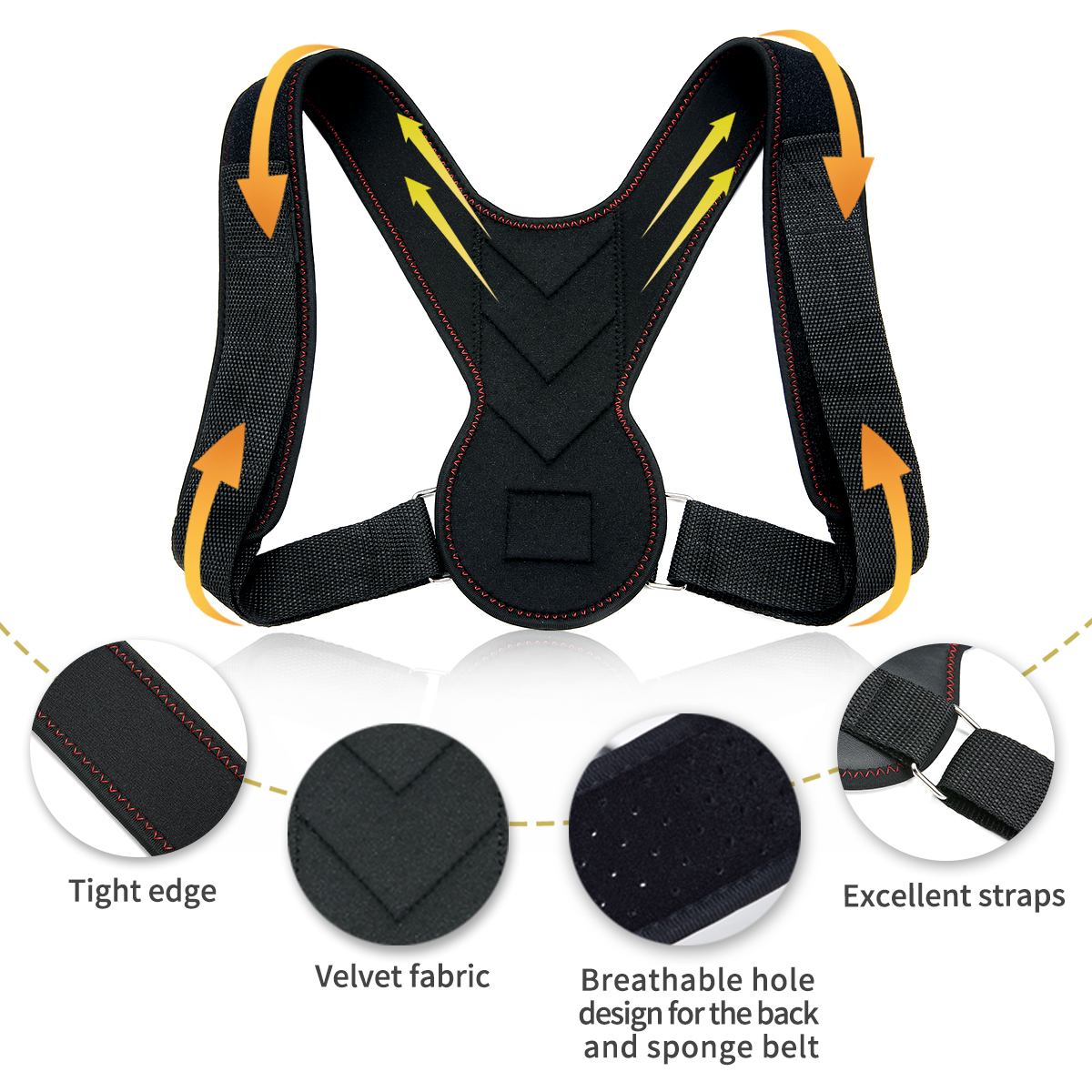 TOP MATERIAL - High-quality fabrics, rigorous tailors. Soft padding protects the shoulders, elasticity at the shoulders, two metal supports on the back, and stylish, lightweight back braces make you more confident.
Information:
Material: Neoprene
Gender: Unisex
Occasion: Casual, Home
Type: Back Correction Belt
Features: Breathable, Prevent sports strain, Correct posture
Size: One Size (Adjustable Elastic)
Fit for bust: 70cm-120cm/27.56"-47.24"
Package included:
1 x Back Corrector
Noted:
It is recommended to wear 15-25 minutes a day (After conditioning, add 20 minutes a day)