Slimerence Posture Corrector Back Brace For Men/Women, for Clavicle Neck Shoulder Support/Pain Relief
Are you suffering from back pain RIGHT NOW?
People suffer from back pain at some point in their lives.
THE PROBLEM: The #1 cause of Back and Neck Pain is BAD POSTURE!
In just minutes a day, you can be back on the path of having a strong, healthy, pain-free back and neck.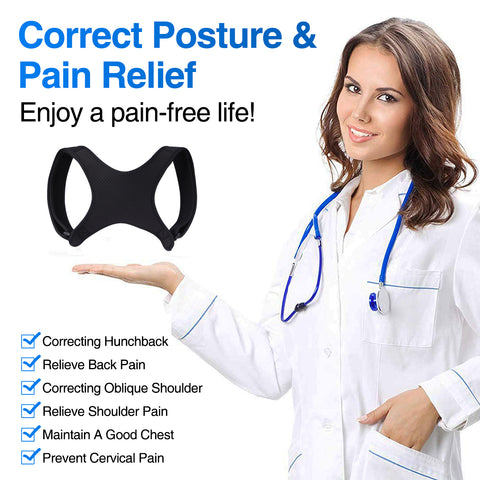 ✅ [HEALTHY AND IMPROVE POSTURE] - Based on Ergonomics design, posture corrector enables you to develop a straight back and strengthen your shoulders, neck and back, creating good posture, improve the pain in the neck, shoulder, upper back and change the bad habits of slouching. Whether you need to recover from an injury or want to improve posture, the product is here to help you.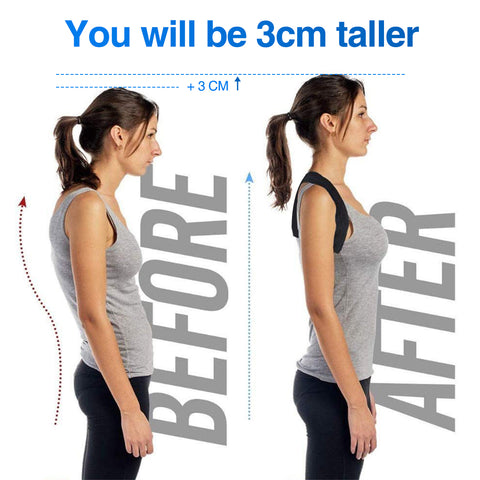 ✅[COMFORTABLE, ADJUSTABLE & EASY TO USE] - Back corrector brace is unisex. An easy to use product is all you need so start wearing the posture corrector belt for 20-30 minutes a day, gradually wearing it for 1-2 hours and feel the difference.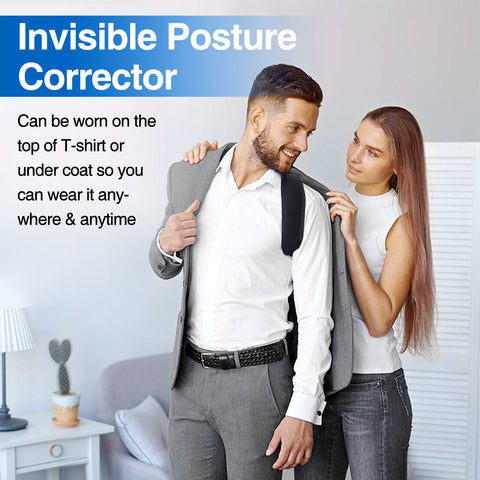 ✅[UNSEEN UNDER CLOTHES] - This back posture brace can be worn under a blouse or shirt and provides upper back and neck Support. When you go out with a straight posture, you will look confident, healthy and looking younger.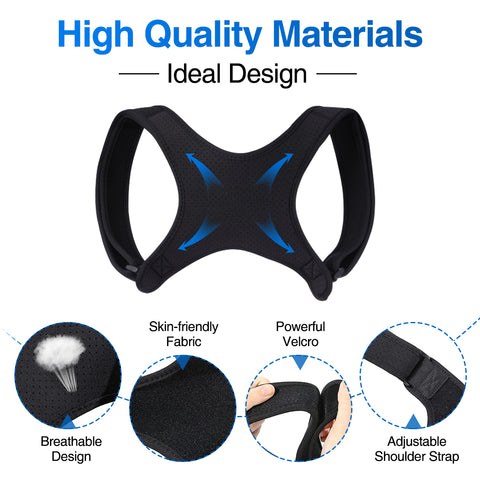 ✅[PREMIUM QUALITY SOFT & BREATHABLE FABRIC] - This back corrector features strong but lightweight breathable washable materials and a cutting-edge front-loading design, which makes you stay cool while promoting proper posture.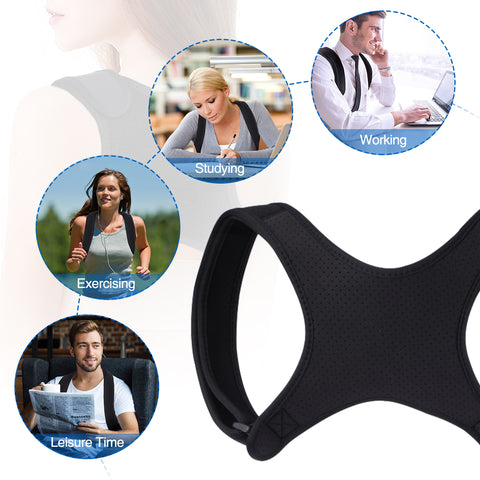 Package Include:
1 x Slimerence Posture Corrector Back Brace