Y.F.M Electric Hair Trimmer, Ball Groomer & Body Trimmer for Men, Waterproof Wet/Dry Clippers

This body trimmer can remove hair on any part of the body, such as chest hair, private parts, underarms, groin, and can also be used to cut hair and beard.

★Excellent Battery Life: 600mAh battery, enough to last for an hour.
★Elegant Design: Elegant body lines not only make the user more comfortable to hold, the body material also has a sweatproof effect.
★High-grade Waterproof: Reliable waterproof design, no fear of water splash!
★USB Charging: You can use the USB charger at home to charge it.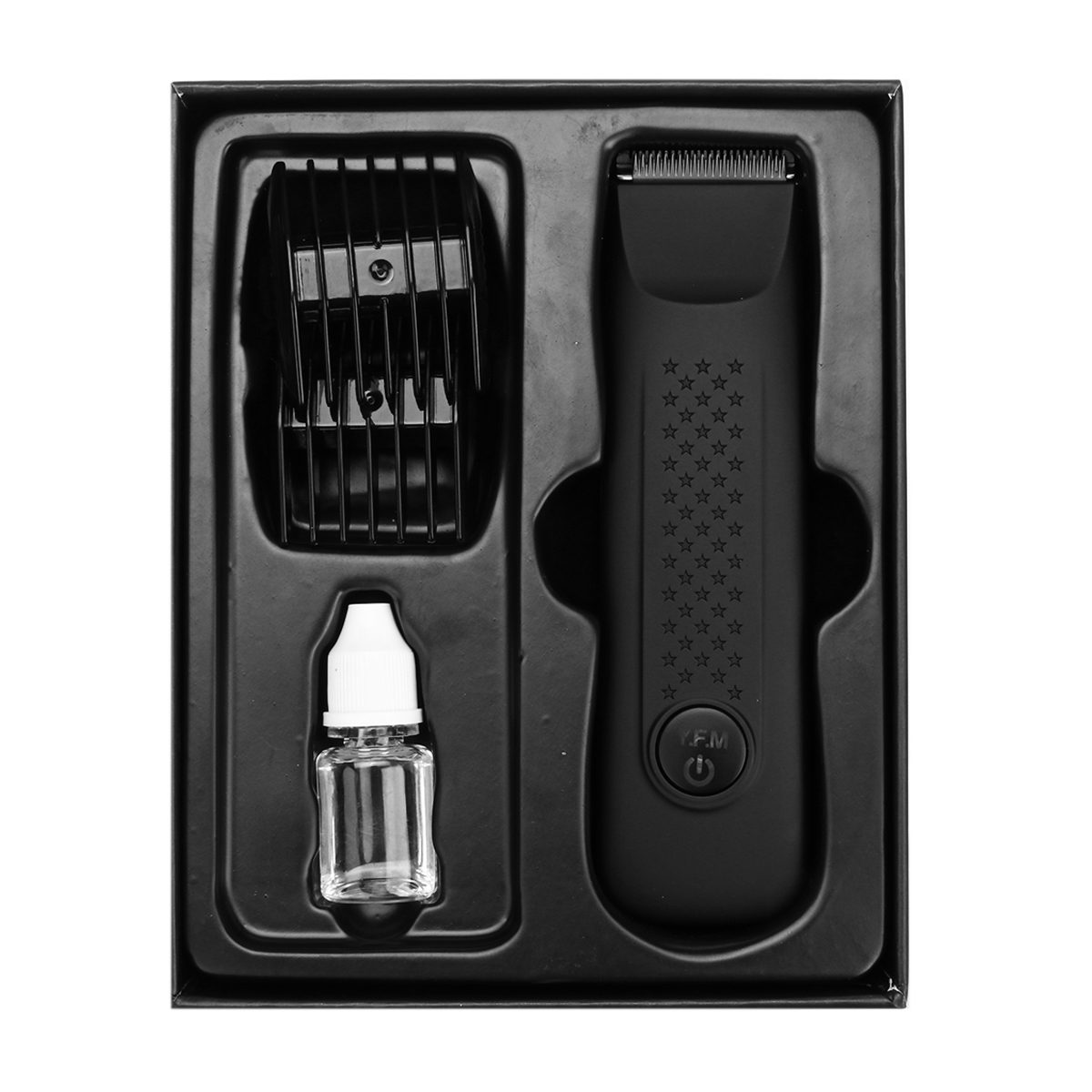 How to Put on or Take Off the Combs
When you use it for hairstyling, you may need to use the guide combs
it comes with 2 combs(4 sizes), 3mm&6mm 9mm&12mm guide combs
Put-on Method
Choose a needed length to cutter head slot, make sure that one side is fixed, and then the other side is also fixed.
Take-off Method
Drag open one side of guide combs in fingers. To avoid being damaged, don't draw comb teeth hard.
Note
Use the combs correctly, you can control the thickness of hair effectively.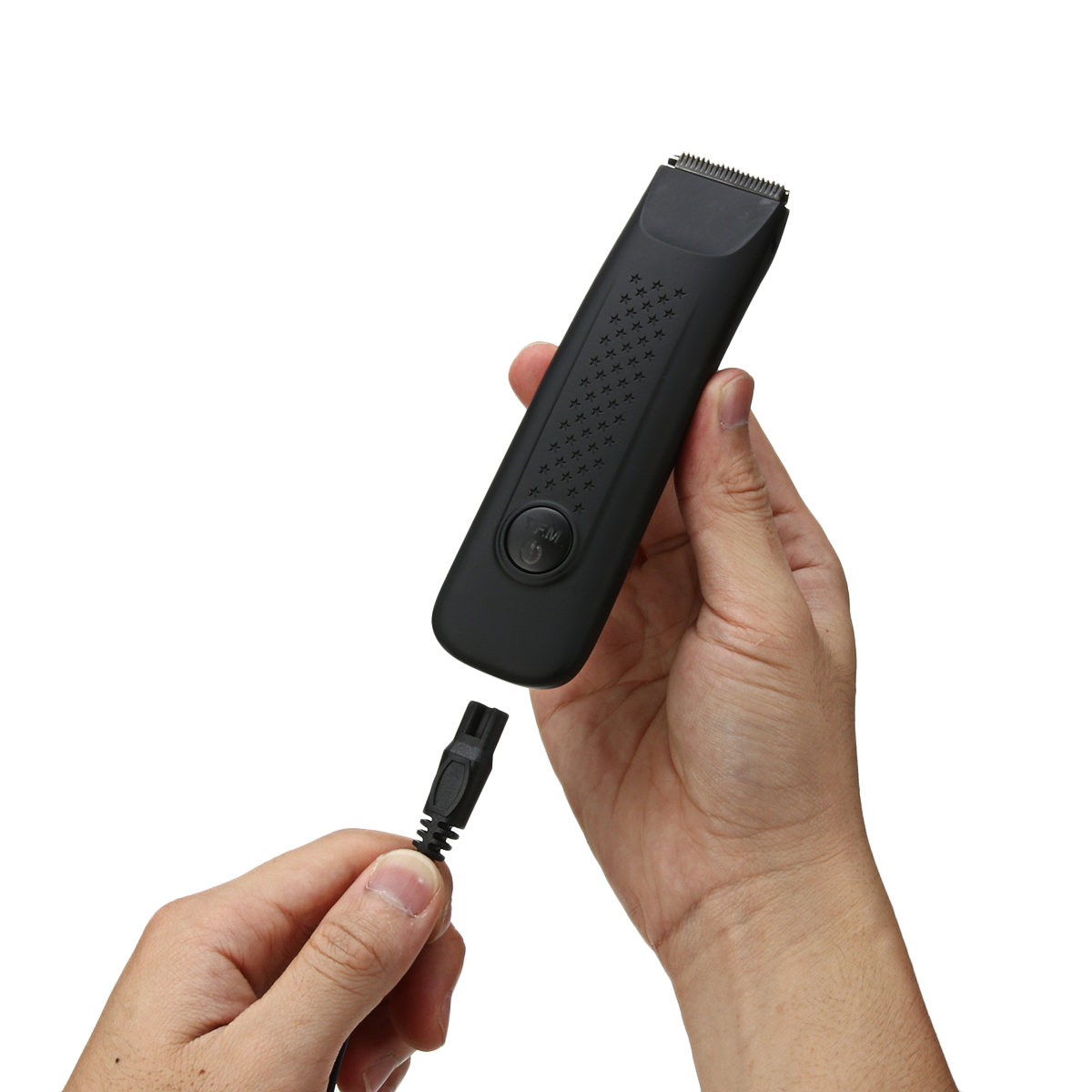 USB Charging Use
After the clipper has been closed, just put the USB adapter into power socket and then body indicator lamp will be on. USB plug can be put into any USB socket on the socket, cell phone charger, desk computer, laptop and portable power bank.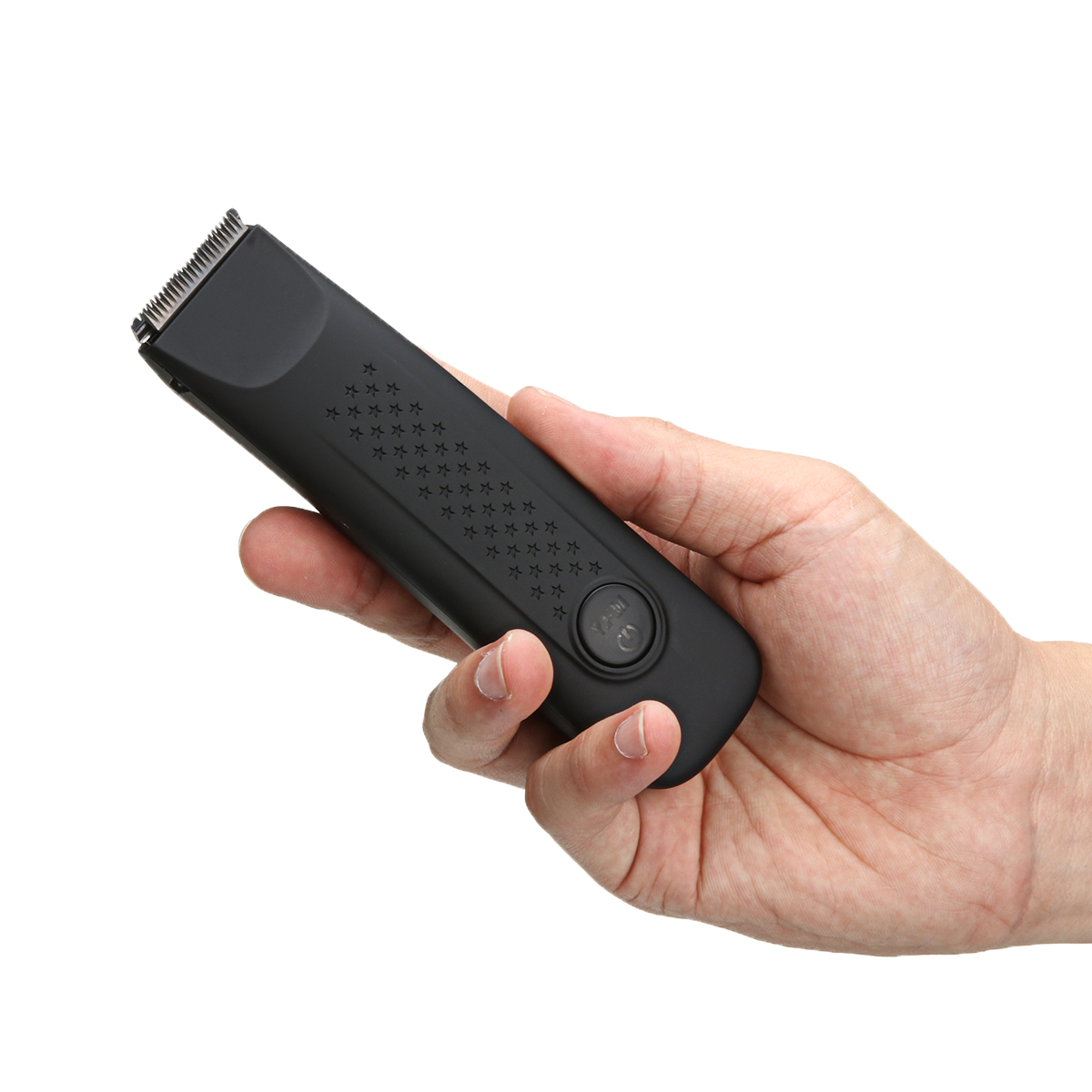 Specifications
Size: 138x38x31mm
Charging Parameters: DC 5V 1000mA
Battery: Ni-MH 600mAh
Running Time: about 60 minutes after Charging
Tips: When you just bought this product, please charge it before using.
PACKAGE INCLUDED
1 x HAIR TRIMMER
2 x GUIDE COMBS
1 x USB CHARGER
1 x CLEANING BRUSH
1 x CARE OIL