Y.F.M Heated Beard Straightening Comb, Volumizing Hair Straightener for Men
Extremely easy to turn your curly beard into a straight beard in just minutes!
It works men's beards, and ALSO for both women & men's hair
If you are on the go and don't have time for care about your beard, this is what you need. You just need to spend less than 5 mins to straighten and it is so easy, just like regular combing.
Temperature options range from (120-200°)
Heat up quickly - It takes about 30 seconds to heat up, for best results, please allow it to heat for 90s-120s before using.
It would auto shut-off after 30 minutes for safe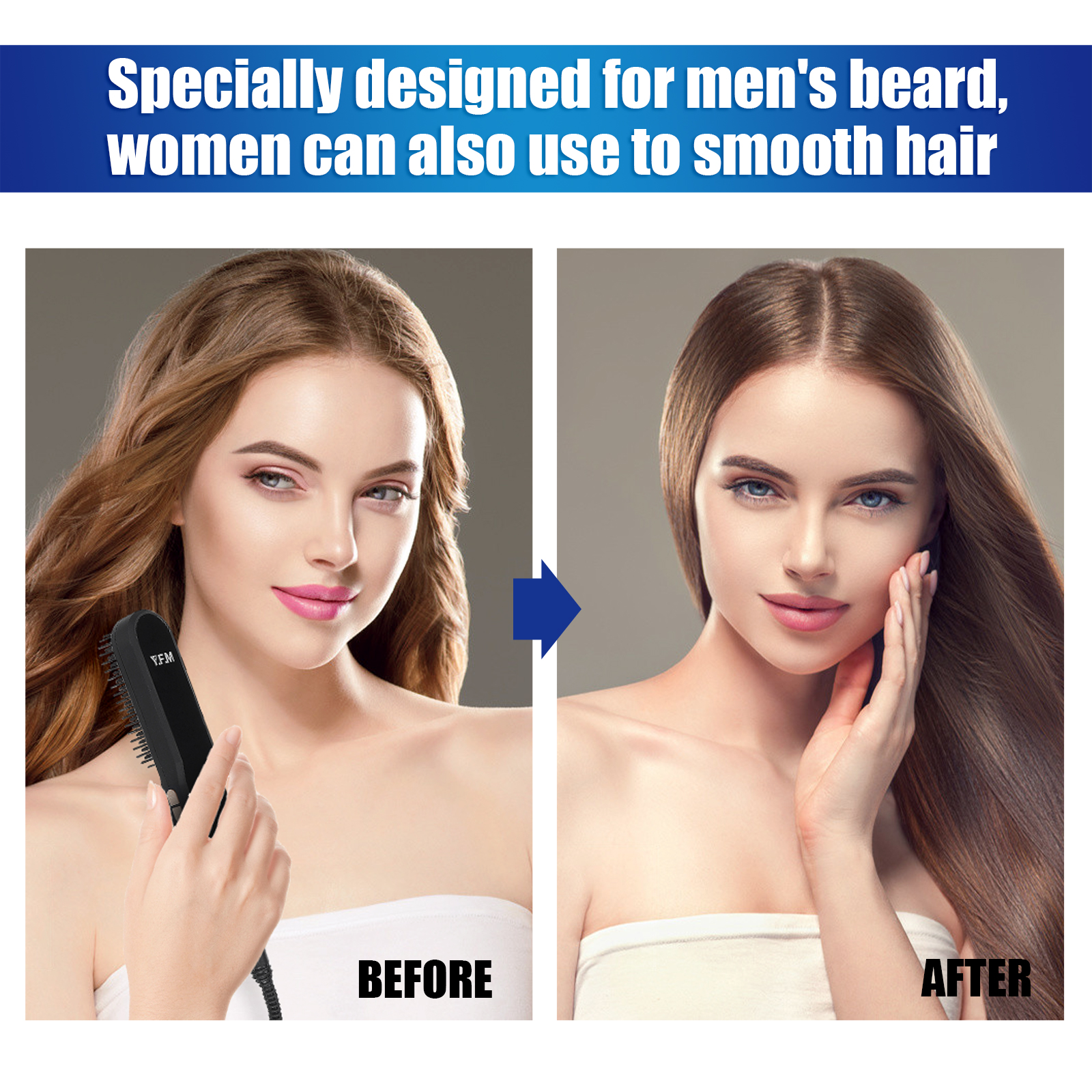 Long-Lasting Effect - Unlike others that don't straighten the beard, our electric beard comb straightens short and long beards effortlessly. This beard straightener ensures your beard is 100% tangle-free for a long time!
Heat Fast - This hair straightener brush heats up fast and can go from 0 to 200℃ in few mins. Temperature options range from (120-200°). Please select the button to set the temperature.
LED Temperature Display - The back of the mustache comb is equipped with an LED temperature display, which accurately displays the current comb temperature. According to your beard or hair thickness, choose the temperature that is more suitable for you!
No Need Heat-insulated Gloves - After heating, the high-temperature part of the beard comb is only in the comb tooth part. The heat-insulating material ensures that the back of the comb is not hot, and no heat-insulating gloves are needed when using it, so you can use it with confidence.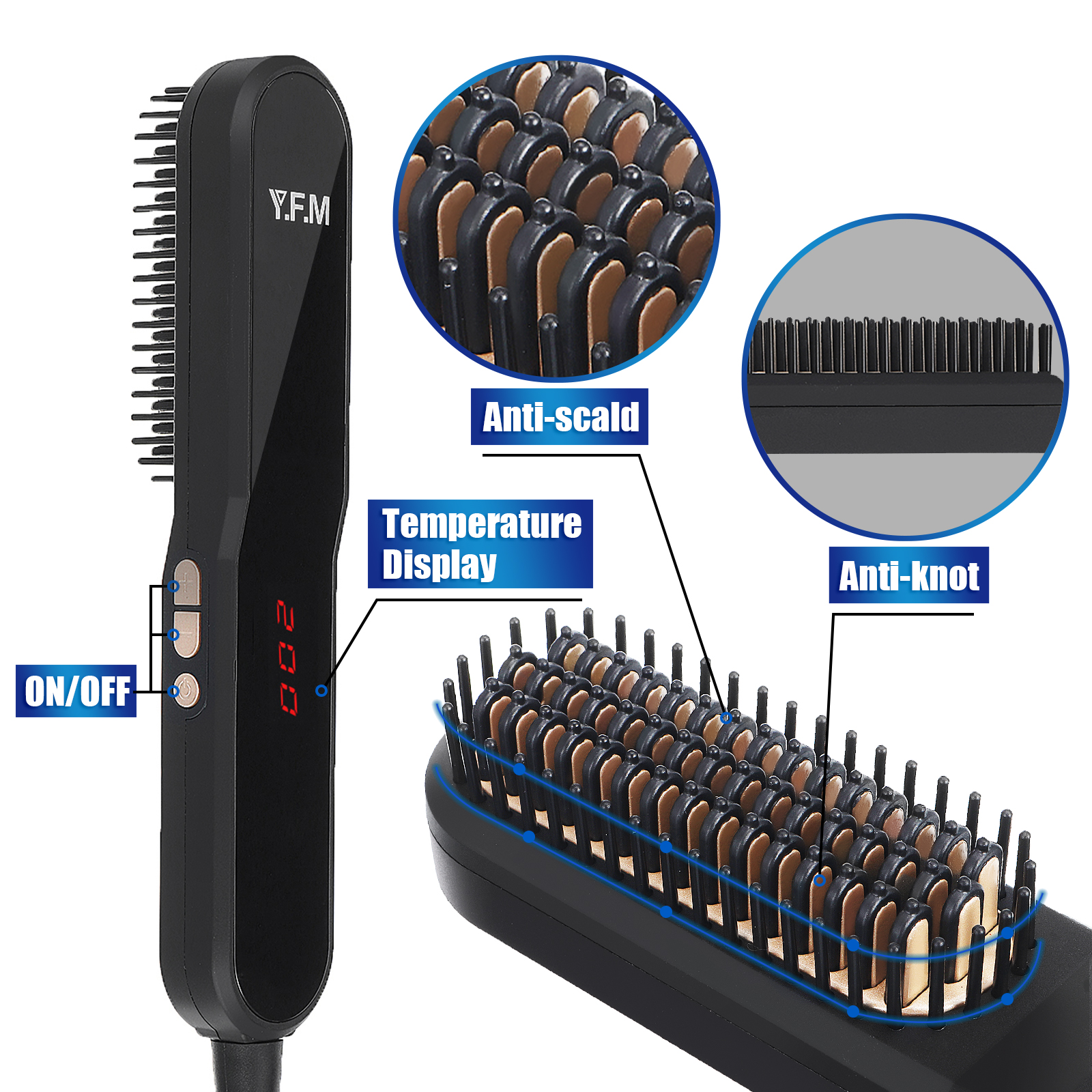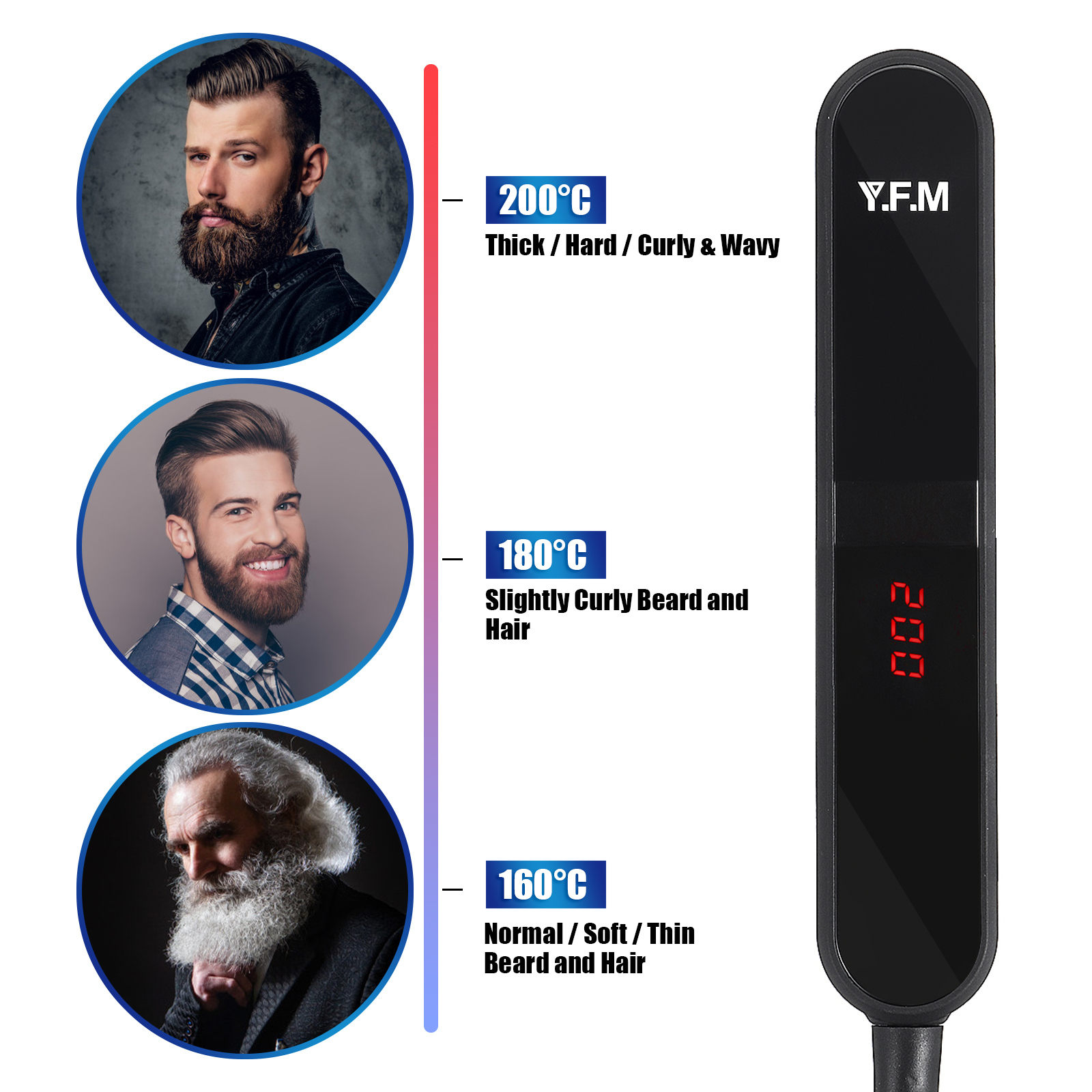 Clean beard before use.
If you have beard care oil at home, you can use beard oil before straightening your beard to make your beard shinier after straightening.
Note:
When using this product, if a child is close or around you, please keep the child away from the product and keep a safe distance.
Keep the power cord away from hot surfaces.
Do not immerse comb in water or other liquid.
Avoid hanging the wires on a counter or table that can be pulled by children.
Unplug the device when not in use.
Package Including:
1 x Beard Straightener Comb
1 x Gift bag